The Ford F-150 is a classic truck that comes standard with many technologies and choices. To operate perfectly, it requires a high-capacity battery.
Finding a good battery can be tedious; however, you have come to the right place if you need a quick answer.
In this article, you will learn about the best batteries for your F-150. Also, you will learn about the kind and size of the battery your F-150 can take. So let's dive right in!
Advertising links are marked with *. We receive a small commission on sales, nothing changes for you.
Best F-150 Batteries: Key Takeaways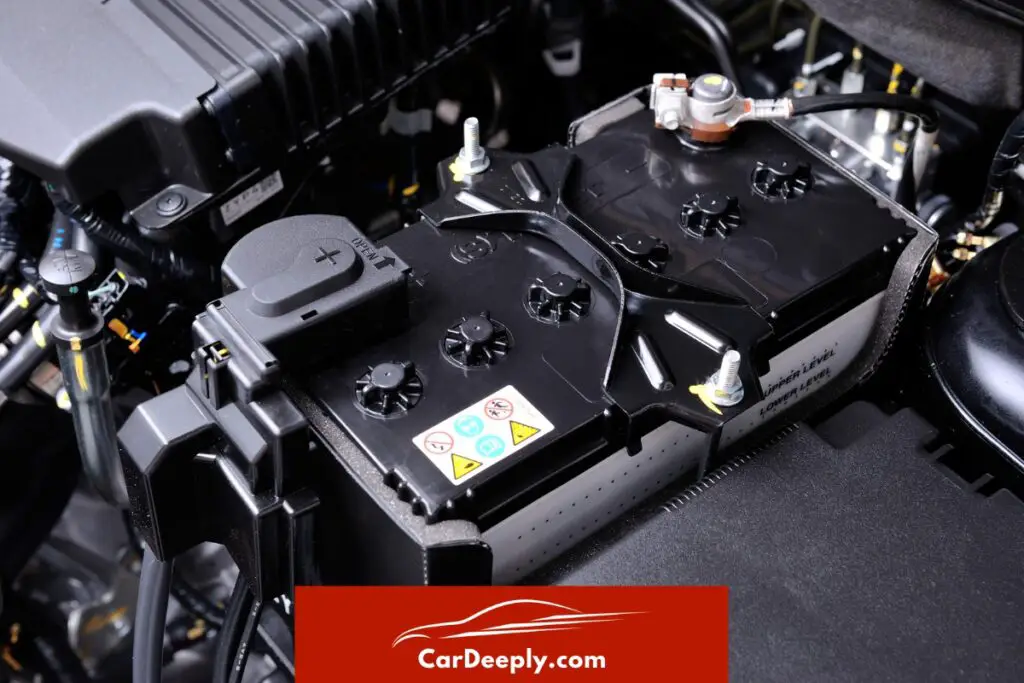 The best batteries for Ford F-150 are: 
Odyssey Battery 
ACDelco Battery 
Optima Battery
Delphi Battery
What Kind Of Battery Does A Ford F-150 Need?
Before 2014, the Ford F-150 could use either 59 or 65 BCI group batteries. However, they needed 48, 98R, or 94R BCI group batteries beginning in 2015.
The 94R is one of the most commonly accessible and is compatible with most passenger vehicles, trucks, and industrial trucks.
These are also known as H6 and H7 DIN batteries or 66L3/77L4 EN code batteries. Again, these are only guidelines; the most significant source of knowledge is your owner's manual.
What Size Battery Does A Ford F-150 Take?
A Ford F-150 battery size is typically 12V, with a CCA range from 700 to 900 CCA and an RC of more than two hours.
Let's take a brief look at these figures. Voltage is the current of energy in the battery; the higher the volts, the more power can be transmitted to parts that require it. Cold condition amps (CCA) are the amps a battery can support at 0 degrees Celsius. Finally, RC is the period a battery may run after the alternator has failed.
Ford's New Vehicle Limited Warranty covers original batteries for 3 years or 36,000 miles, whichever comes first if you buy a new F-150.
How Often Should I Change The Battery In My Ford F-150?
The majority of batteries have a 36 or 48-month guarantee. Yet, there have been reports of batteries lasting seven years, but it is unusual for one to live for more than five years. 
Numerous things can influence the life of your battery. The first is the battery's quality. Even a decent battery will only last for a while in certain situations. 
Here are a few pointers to help you extend the life of your F-150's battery:
When you turn off your truck, turn off your headlights and accessories.
When starting your truck, do not switch on equipment like the heater.
Keep your vehicle in a garage or shelter to safeguard it from excessive cold.
Let your alternator fully charge your battery by taking a long-distance trip.
Even if your dash light is not on, get your alternator serviced regularly.
Inspect the batteries regularly for leaks, corroded posts, and loose wire connections.
If possible, don't let your battery die entirely.
Best Batteries For Ford F-150
Now let's get to the important part, now that we've covered the basics. 
In the next few paragraphs you will find the best batteries for Ford F-150. 
Keep reading to find out why they are the best!
Odyssey Battery
This battery is the whole shebang. It has a service life of up to ten years and a replacement guarantee of three to four years.
A distinguishing aspect of this battery is that it has the best recharge competence of any sealed lead battery on the market, achieving a 100% recharge after only 4-6 hours of charging.
It is also engineered to have no spill zones and a vibration-resistant technology that helps lessen the shock effect over time.
It has an AGM design, which stands for 'Absorbed Glass Mat,' which helps to avoid brass corrosion and enhance conductivity.
ODYSSEY PC925 Automotive and LTV Battery
Cold Crank Amp (CCA)- 330
Better : Limited 3 and 4 year full replacement - not pro rata
Longer service life: With 3-10 years of service life, ODYSSEY batteries save consumers time, money, and aggravation
Longer cycle life: 70 percentage longer cycle life compared to conventional deep cycle batteries, up to 400 cycles at 80 percentage depth of discharge- high stable voltage for longer periods of time
Faster recharge: The highest recharge efficiency of any sealed lead battery on the market, capable of 100 percentage recharge in 4 - 6 hours
Last update on 2023-12-02 / Affiliate links / Images from Amazon Product Advertising API
ACDelco Battery
ACDelco has been a well-known battery manufacturer in business for many years.
They now create batteries that employ innovative technologies to help them last longer and be more dependable.
This battery has a high-density negative paste, which extends battery life and enhances performance. It also employs a Silver Calcium alloy, which extends battery life. In addition, to improve conductive capacity and reduce battery resistance, ACDelco used a calcium lead positive grid.
ACDelco did all the necessary to create the ideal environment for the electrical current.
ACDelco silver, calcium Gold 48AGM 36 Month Warranty AGM BCI Group 48 Battery For Truck , Black
High density negative paste, improves performance and increases battery life
Enhanced life alloy or Silver Calcium stamped alloy increases cycle life and improves performance
Calcium lead positive grid, maximizes conductivity and allows for low resistance
Robust envelope separator with puncture resistant back, allows for increased acid circulation and prevents shorts. Improved acid circulation, helps the battery to remain cool, and extend battery life
Vent cap design that resists acid leakage
Last update on 2023-12-02 / Affiliate links / Images from Amazon Product Advertising API
Optima Battery
Optima batteries are known for their exceptional cold-starting characteristics and extended life. They can withstand over 300 discharge cycles and still work. Its battery's technology allows it to have a long reserve life of up to 140 minutes if your alternator fails. 
In addition, it can withstand a deep cycle charge and has 800 cold-cranking amps to rely on it on chilly days.
Optima has a solid reputation for producing batteries that last a long time. As a result, they have a reduced overall cost over time. We prefer this battery because it is vibration resistant, which is essential if you have a huge V8 in your Ford F-150.
OPTIMA Batteries DH6 YellowTop Dual Purpose Sealed AGM Battery
12-Volt, 800 Cold Cranking Amps, Size: 10. 94" x 6. 89" x 7. 48" tall, Weight: 54 pounds, SAE Post, . 300+ discharge/recharge cycles
Up to 3x longer long and maintained free with 140 minutes reserve capacity @25 Amps for constant performance
Optimal starting power even in bad weather; deep-cycle and cranking power.
Fifteen times more resistant to vibration for durability and mountable in virtually any position.
This item is not for sale in Catalina Island
Last update on 2023-12-02 / Affiliate links / Images from Amazon Product Advertising API
Delphi Battery
Having a high-quality battery becomes increasingly crucial as your F-150 ages and accumulates more miles under the hood. 
Delphi is a well-known brand that can provide dependable starting even in older vehicles. 
This battery is ideal for F-150s with plenty of gadgets since it can manage the load. It features a thick casing and is vibration resistant. They reinforced the posts and welds as well.
One of the most notable features of this battery is its heavy-duty feel. The casing is sturdy and appears to be built of high-quality materials. The carry strap is also rather hefty. Even though it is hefty, you may carry it with confidence. This is because they reinforced the posts and welds as well.
Delphi BU9065 MaxStart AGM Premium Automotive Battery, Group Size 65
Extended cold cranking amps delivery means more power for today's demanding electronics
Group 65 battery with 750 CCA (cold cranking amps) and 150 R. C. (reverse capacity)
20x the vibration resistance of conventional batteries
Superior vibration resistance, optimized component compression , and fortified posts, straps and welds
Fit type: Vehicle Specific
Last update on 2023-12-02 / Affiliate links / Images from Amazon Product Advertising API
Conclusion
There you go! Now you know about all the best batteries available for your Ford truck, and we are not the only ones talking about those specific brands.
Also, you gained knowledge about what kind of battery your F-150 needs and how to make it last longer.
All in all, you are ready for the road!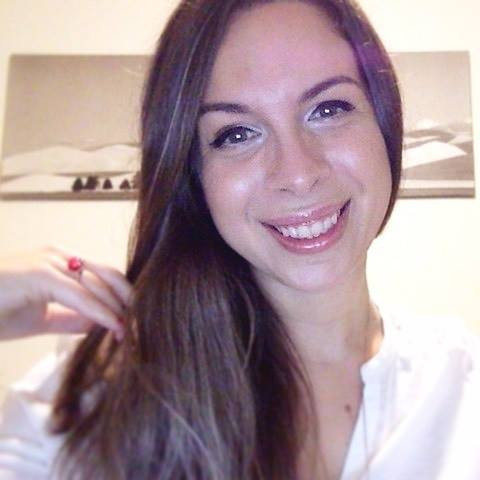 Luna Meschiari is a full-blooded car nut who is well known to local garages, as each article is meticulously researched and peppered with the latest piece of information. Guess what car she's driving right now? A RAV4 2021 Hybrid. But her heart also sleeps for pickups like the F-150. Get to know Luna better on the about us page.
Advertising links are marked with *. We receive a small commission on sales, nothing changes for you.