Helping out a friend whose car got stuck somewhere, or do you just want information about towing a vehicle with your F-150? You came to the right place!
In this article, find out if you can tow a car with F-150, the average weight of a vehicle, how much a certain F-150 engine can tow, and much more!
Advertising links are marked with *. We receive a small commission on sales, nothing changes for you.
Towing a Car with F-150: Key Takeaways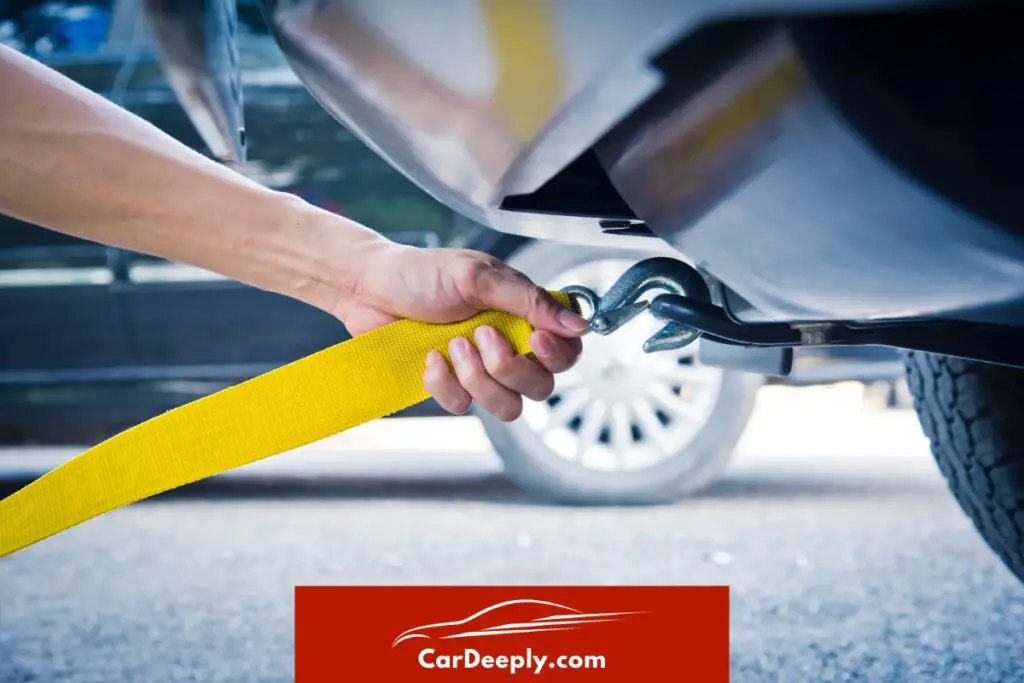 Your F-150 can usually tow a car. Check the table below for certain F-150 engine abilities. 
Average car weighs around 4,000 pounds; meaning, your F-150 can probably tow a car. 
Can Your F-150 Tow A Car? 
The answer is somewhat… complicated. The weight of the automobile and the truck's capacity for towing will determine the answer to this question.
Also, it will depend on what kind of engine is under the hood of your F-150.
Here you can see a list of the more recent F-150 engine options below, along with further details on each one, how much they can tow, and similar.
| | | | | |
| --- | --- | --- | --- | --- |
| Engine | Horsepower | Torque | Max. Towing | Max. Payload |
| 3.3L Ti-VCT V6 FFV | 290 HP | 265 Lb-Ft | 8,200 lbs. | 1,985 lbs. |
| 2.7L EcoBoost V6 | 325 HP | 400 Lb-Ft | 10,100 lbs. | 2,480 lbs. |
| 5,0L Ti-VCT V8 | 400 HP | 410 Lb-Ft | 13,000 lbs. | 3,325lbs. |
| 3.0L Power Stroke Turbo Diesel V6 | 250 HP | 440 Lb-Ft | 12,100 lbs. | 1,840 lbs. |
| 3.5L EcoBoost V6 | 400 HP | 500 Lb-Ft | 14,00 lbs. | 3,250lbs. |
| 3.5L PowerBoost Full Hybrid V6 | 430 HP | 570 Lb-Ft | 12,700 lbs. | 2,120 lbs. |
Source: Rusty Autos
Now that you know how much a particular engine can tow, let's talk about an average car weight. Then, if you compare the weight of an average car with your F-150 engine's towing abilities, you will have your answer.
What Is The Average Weight Of A Car? 
According to the Environmental Protection Agency, the average weight of all cars (bigger and smaller) in 2022 is around 4,094 pounds.
If we break this information down between smaller and bigger cars, we have 2,500 pounds for smaller ones, and larger ones can go up to 4,200 pounds. SUVs and trucks, such as your F-150, can go from 3,500 pounds to over 6,000 pounds.
This means that your F-150 (depending on the engine) can tow a car!
However, please be careful and check the weight of the car you want to tow so there are not any surprises.
How To Tow a Car with an F-150?
Calculate each of the figures above to ensure that you won't exceed your car's towing limits when you tow the vehicle. This is crucial because if you exceed the towing weights, you risk damaging your truck and injuring everyone within the car.
Both the vehicles and any upcoming towing machinery should be inspected. If you have any reservations about a vehicle's ability to tow safely due to rust, do not take a chance.
Ensure you use the proper size hitch when attaching the tow dolly if you tow a front-wheel-drive vehicle. Have someone assist you in loading the car onto the dolly as you park the truck and dolly on a level place. Ensure the car is properly fastened to the trailer by securing it using the provided straps. Before towing, make sure to put the car in neutral and release any parking brakes.
Make sure to use the proper size towing ball to secure the trailer tongue to the truck if you are towing a RWD or AWD vehicle. Drive, push, or pull the car onto the trailer after parking the truck and trailer on a level surface. Before towing:
Put the automobile in park.
Apply the parking brake.
Fasten the car to the trailer.
Before entering the road, if you are towing a trailer, don't forget to connect any electrical wire. It is usually a good idea to be aware of the towing regulations in your area and the permitted and prohibited equipment.
That's it! You are ready for towing a car – be careful and safe travels!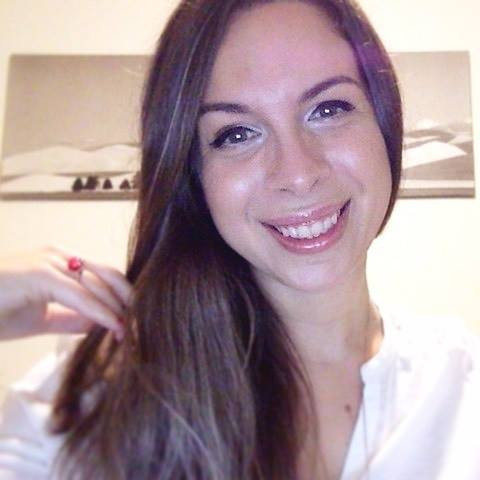 Luna Meschiari is a full-blooded car nut who is well known to local garages, as each article is meticulously researched and peppered with the latest piece of information. Guess what car she's driving right now? A RAV4 2021 Hybrid. But her heart also sleeps for pickups like the F-150. Get to know Luna better on the about us page.
Advertising links are marked with *. We receive a small commission on sales, nothing changes for you.