The question that always pops up in our heads is, "Should I get an SUV or a coupe model?" It is pretty hard to decide because the line becomes blurry if you don't have all the information, and many people struggle to decide. 
But, fret not because this comparison is all you need. It's got basics, and it will help you to form an idea so that you can enjoy one of these two beauties. 
In this article, we will walk you through all the important aspects to make your decision between an SUV or a Coupe. Let's dig in!
Coupe Introduction
In this comparison, we'll use two Mercedes cars; a 2022 Mercedes Benz GLC Coupe and a 2022 Mercedes Benz GLC SUV.
First, let's say something about the coupe Mercedes. 
The Mercedes-Benz GLC300 coupe drives like an SUV vehicle but with a more cinematic design owing to its swooping back roofline. The latter reduces storage capacity room for the head in the back seat, but this is the entrance cost to today's tiny luxury ute beauty contest. 
The Audi Q5 Sportback, BMW X4, and Infiniti QX55 are the main competitors for the sloped-back Benz. 
Inside the GLC, passengers enjoy an elegant ambiance with many high-end standard amenities. In addition, the Benz is powered by a fantastic engine with all-wheel drive as standard. 
The Mercedes-AMG GLC43 and GLC63 are more thrilling than the Mercedes-AMG GLC300, which offers a soft ride and agile handling.
SUV Introduction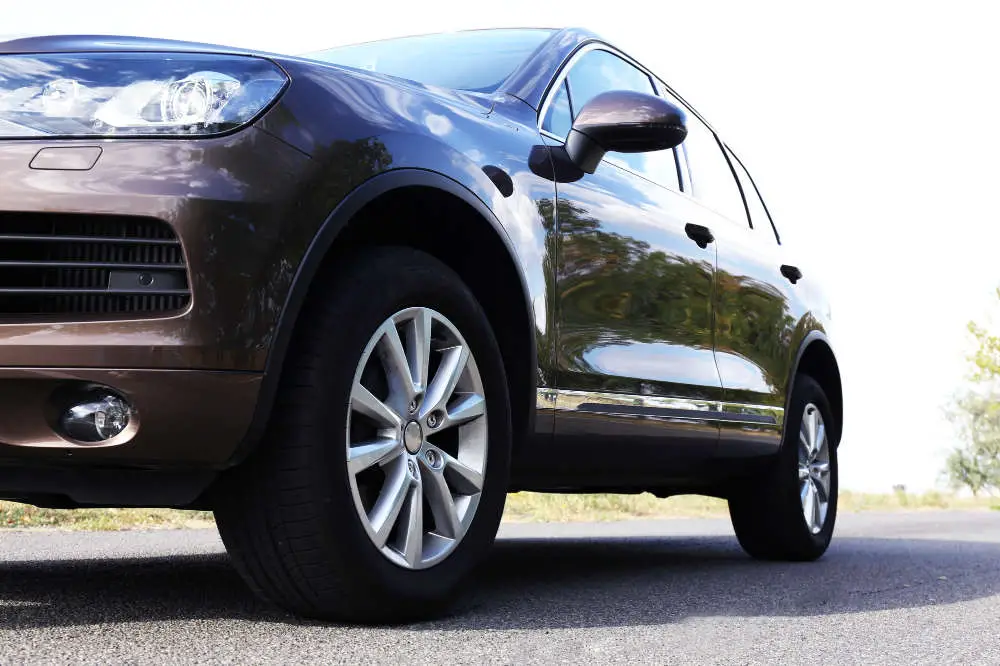 The Mercedes-Benz GLC300 of 2022 is better suited to drivers who want to relax rather than work up a sweat. The separately assessed AMG GLC classes will appeal to those wanting a more adrenalized ride. 
The GLC coupe is also available for outgoing personalities. The standard GLC300 is a lightning-fast vehicle. Unfortunately, its uninspiring handling and dismal highway fuel efficiency are less impressive. 
The cars with which the Mercedes SUV is competing are the BMW X3 and a Volvo XC60. They are also spacious and, well, pretty powerful. 
In classic Mercedes-Benz design, the GLC's interior combines luxurious materials with cutting-edge technology. In one word – WOW. 
Coupe Vs. SUV: Engine Characteristics
Both vehicles have fantastic engines, full of power and energy to carry you for miles and miles to come. 
In this chapter, both cars will get a chance to present their hearts (engines) and let you know what they can offer. A pretty big chapter, don't you think? 
As previously said, the models will be a 2022 Mercedes Benz GLC Coupe and a 2022 Mercedes Benz GLC SUV – to keep the comparison the fairest. 
Let's start with the engine comparison!
Engine 1: Coupe Edition
The 2022 Mercedes Benz has a 2.0L engine with four inline cylinders. Its base engine type is gas. It has a total of 255 horsepower and 273 lb-ft torque. 
Pretty strong! 
It also has 16 valves, a double overhead cam, and variable valve timing. 
2022 Mercedes Benz GLC Coupe engine is pretty powerful, and its horsepower can get him from 0 to 60 in an impressive and speedy 8.2 seconds!
Engine 2: SUV Edition 
Now let's talk about the 2022 Mercedes Benz GLC SUV.
This one has a great engine as well. Well, obviously! 
It has a 2-liter turbo engine with four inline cylinders. It also has an incredible horsepower of 255 and a 273-lb torque. Stunning. 
This fantastic car helps you accelerate quickly from a stop, and there's enough reserve strength for hammering it at greater speeds. This is backed up by the fact that this Mercedes can go from 0 to 60 in breath-taking 6.2 seconds.
Coupe Vs. SUV: Chassis 
In this chapter, we'll shortly talk about the chassis. The base frame of a car has to be durable, and of quality, so we're excited to find out about it. Let's go. 
Chassis 1: A Coupe Edition
A coupe has a 4-wheel independent, 4-link front/5-arm multilink rear suspension system. Except that there is a rach-and-pinion with electromechanical power assist steering type and a 38-7ft, wall-to-wall turning circle. 
When it comes to the wheels and tires, Mercedes has got the best. 
There are 19-inch 5-spoke wheels, with 235/55R19 front and rear, all-season tires. Pretty good.
Let's see what an SUV has in store. 
Chassis 2: An SUV Edition
The GLC300 SUV has a 4-wheel independent. 4 -link front and 5-arm multilink rear suspension and a rack-and-pinion with electromechanical power assist steering type. The same as our coupe above, and it is very nice. 
Apart from that, there is a 38.7ft curb-to-curb turning circle. 
The tires are stunning, as well as the car. An 18-inch split 5-spoke wheels crowned with 235/60R18 front and rear, all-season tires. 
Which Car Is For Me? 
The compact shape of a coupe influences how it handles. 
Its sleeker design, lower riding height, and smaller dimensions result in a lighter weight, lower center of gravity, better braking, and enhanced balance. 
More coupes are available with rear-wheel drive, which improves handling and performance. A coupe is more likely than other car classes to be built with manual gearboxes.
Coupes have more oversized front-row doors that allow the driver and passenger to enter and depart the vehicle. Coupes are also rarer than sedans since they aren't as extensively made or acquired. As a result, they become more valuable.
Their rarity elevates their value as a collector's object since they become rarer and more valuable over time.
On the other hand, we have SUVs. 
If you desire capacity and adaptability for those "just in case" scenarios, you should get an SUV. 
When minivans aren't on your purchasing list, and you have multiple children or regularly travel with passengers, 3-row SUVs provide ample space. 
Pet owners, outdoor enthusiasts, and company owners may benefit from the luggage space even with tiny SUVs. 
SUVs' higher ride height and optional all-wheel traction may appeal to those who live in areas where the seasons offer a variety of road conditions. 
Alternatively, if you like to drive with a better perspective of your surroundings, an SUV will supply that.
Pros and Cons Of The Coupe
There are many pros to the coupe vehicle version. For example, one of the pros is that most of the coupes are standard all-wheel-drive except that it has a polished interior and a sporty exterior. 
The 2022 Mercedes Benz GLC Coupe certainly is a dream car. 
On the other hand, there are several cons. First, it has a compromised cargo area, so that's not good. Also, there are no hybrid options, and it has mediocre fuel economy. 
But, overall, the 2022 Mercedes Benz GLC Coupe is a good car. Excellent even. 
Pros and Cons Of The SUV
Now let's talk about the 2022 Mercedes Benz GLC SUV.
Some of the pros include a great deal of passenger space. Of course, it is an SUV, so that's obvious, but oh – do we love nice and spacious cars! 
Apart from that, this SUV is actually a former SUV of the year winner! WOW!
But the party is not over – it also has a powertrain range. 
On the other hand, it could use more space. At least cargo space! The ride is not as smooth as in, for example, the coupe model. Also, there is a clunky infotainment interface system, which could step on some nerves. 
All in all, pretty good car as well!
Hopefully, you've enjoyed this comparison. Personally, we would opt for an SUV just because of the size and the robust feel. What about you? Leave a comment below!