Is your convertible top looking a little bit worse for wear?
Is the color not matching up with your personality?
Don't worry!
Plenty of people wonder whether they can dye the top to their convertible. Luckily for you, you have stumbled across one of the only pages to give you all the information. 
Let's go into a bit more depth on this for you. 
In This Article: We'll tell you if you can dye a convertible top, what you need to do it and how to proceed step by step.
Advertising links are marked with *. We receive a small commission on sales, nothing changes for you.
Can You Dye a Convertible Top?
You can dye a convertible top. However, the process is much closer to painting than dying. After all, you can't remove the vehicle's top and dunk it in a bucket full of dye.
Important: Some convertible tops will be a lot easier to work with than others, too. For example, you will find it easier to get the dye to stick to a canvas top than a vinyl top.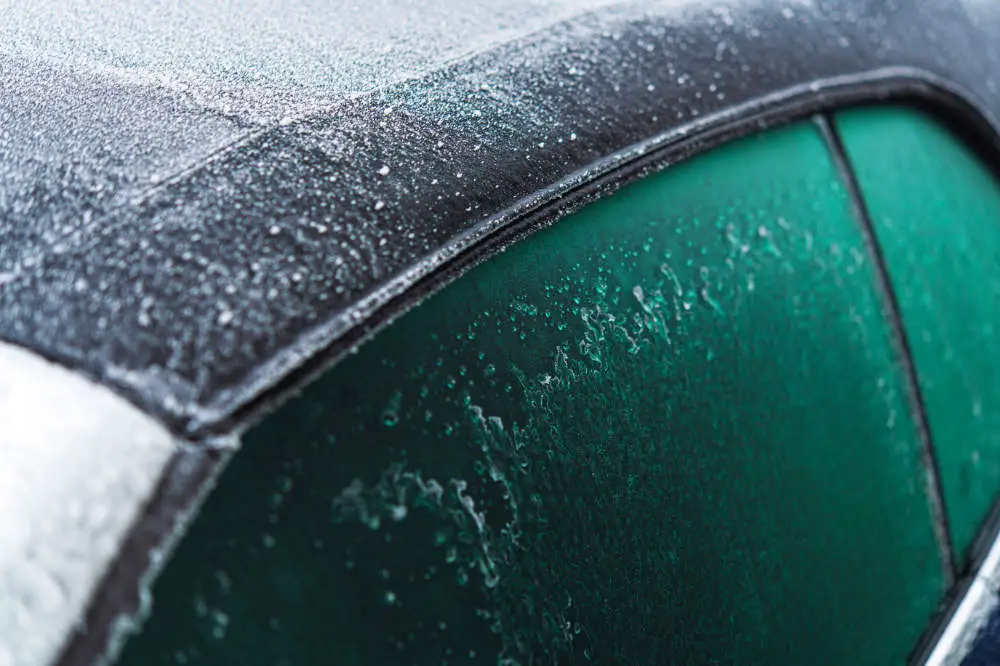 You won't be changing the inside of the convertible top, though. You will only be sprucing up the color on the outside.   
How you go about changing the color of your convertible top will vary based on the material. For example, if you are dying a canvas top, then you will need an entirely different dye to that of a vinyl top.
If you don't buy the correct dye, then you won't really be changing the color. The dye will just fall right off the top. It will look hideous.
Do bear in mind that the dye may not be permanent, particularly if you have a vinyl top.
In most cases, you are going to need to re-dye the convertible top every year or so. More if you live in a place with extreme weather (i.e. lots of sunshine, rain, and snow).
When Should You Dye a Convertible Top?
Short answer: Whenever you want.
There are no hard and fast rules for when you should be dying your convertible top.
The vast majority of people that consider dying their convertible's top do so because the top is looking a little bit faded.
This is normal.
UV rays from the sun can break down the color on a convertible top. Rain and snow may cause a little bit of fading too. Dying a convertible top is probably going to be the cheapest way to inject a bit more life into the convertible top. 
Of course, some people may not be a fan of the color of their convertible top.
Let's be honest: There are so beautiful classic cars out there, but very few of them were made with tops that look great. It is mostly brown or tan. Not the most stylish.
Again, using a bit of dye can save you money.
Trust us: Buying dye for the convertible top is a lot cheaper than replacing the entire top, particularly if you have a classic vehicle.
Are There Convertible Top Materials That Cannot Be Dyed?
There is no convertible material that you won't be able to change the color of. However, with some materials, you will be closer to painting than actually dying.
You should have no issues dying canvas tops. While they have a small amount of protection on top of them, the dye is going to sink into the canvas fibers and change the color with ease.
In fact, if you are willing to put in the effort, you could pull a canvas top off and put it through a proper dying process. Although, that is probably going to be more hassle than it is worth.
You should have no issues painting vinyl convertible tops either.
However, you may end up running into a few issues if you have a polypropylene canvas top. These tops have been specially coated to reduce wear. However, those coatings may also prevent dye or paint from sticking to the top.
You can always give it a go, but we can't promise that dying it will work. 
How Do You Dye Your Convertible Top?
There are a few things that you will need to remember:
You cannot make a dark color lighter. The dye that you are using should always be darker than the original color of the convertible top.
There are different dyes on the market. Make sure you buy a convertible-specific dye.
You should also make sure that it has been designed for the material your top is constructed from.
If you follow those rules, then the dying process is actually pretty easy. You can dye the material while the convertible top is in place:
Clean the convertible top. You will need to use warm, soapy water for this. You do not want to leave any dirt or grime there.
Mask the areas around the convertible top. Pay special attention to the windows.
Read the instructions of the dye that you have purchased (they are all different!)
Paint the dye directly onto the convertible top. Make sure that you don't leave a spot uncovered.
Wipe away any dye that gets onto the vehicle's bodywork or windows. Do this before the dye dries.
Give the convertible top as many coats of dye as the dye instructions state.
Does Convertible Top Dye Last Forever? 
Bad news: The dye won't last forever.
It will probably fade a little bit quicker on vinyl. However, it will eventually fade on canvas convertible tops too. 
It is likely that you will need to give your convertible top a fresh lick of dye every couple of years or so.
Wrapping It Up
You can dye a convertible top.
In fact, you can do it yourself. There is no need to go to a professional. All you need to do is ensure that you purchase a dye specifically designed for the material that your convertible top is made from.
It is then just a case of painting it directly onto the top and letting it dry (you may have to give it several coats).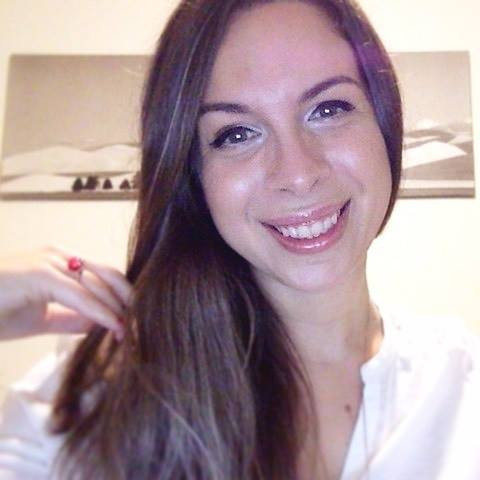 Luna Meschiari is a full-blooded car nut who is well known to local garages, as each article is meticulously researched and peppered with the latest piece of information. Guess what car she's driving right now? A RAV4 2021 Hybrid. But her heart also sleeps for pickups like the F-150. Get to know Luna better on the about us page.
Advertising links are marked with *. We receive a small commission on sales, nothing changes for you.