If you are anything like us, you always forget what size of the wiper blades fit on your F-150.
Wiper blades are an essential tool every car must have. You cannot drive without it. Knowing the proper size can save you time, so save this article for later; you will need the information.
In this article, please find out about the wiper blades, sizes for your F-150, the types, how to change them & more.
Advertising links are marked with *. We receive a small commission on sales, nothing changes for you.
F-150: Key Takeaways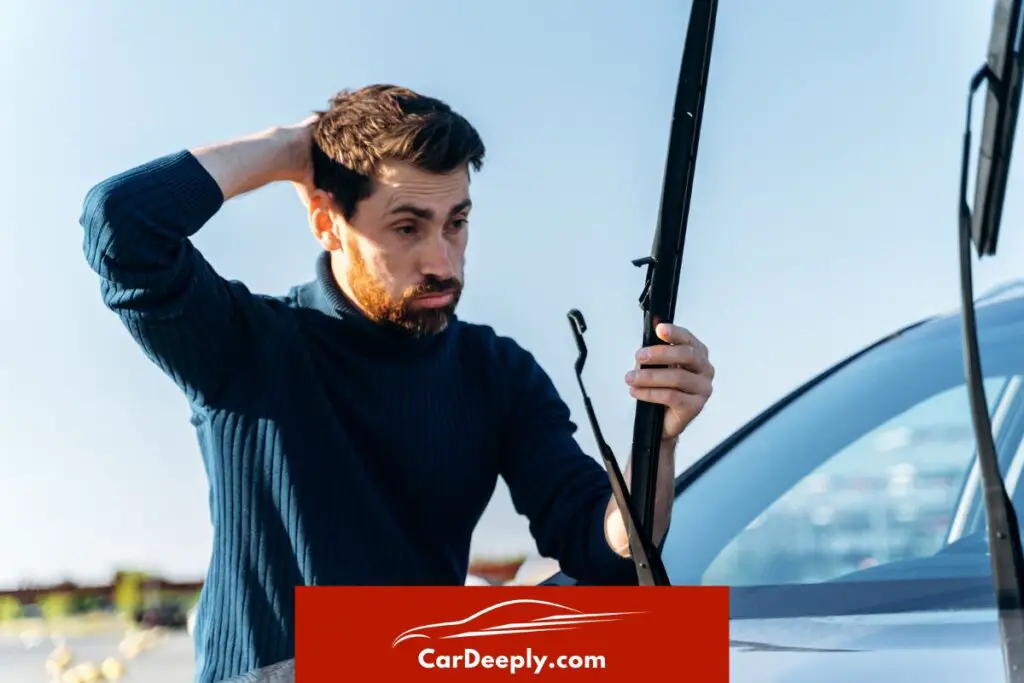 Wiper Blade Types: Traditional, Hybrid, Flat, Beam, Winter
Wiper Blade Size (2009-2022): 22 inches 
Best Overall: Rain-X
Premium: MOTIUM OEM QUALITY
On A Budget: ACDelco Conventional
F-150 Wiper Blade Types
There are a couple of wiper blade types. To get the best for your F-150, you have to know what is in offer.
Keep reading to find out all about the wiper blade types!
Traditional Wiper Blades
These fundamental, typical wiper blades comprise a metal frame that supports a rubber strip with a metal backing.
While these are the most popular choices, some Ford F-150 owners could choose a practical or aesthetic improvement.
Hybrid Wiper Blades
Hybrid wipers combine a flat blade's aerodynamic form with a traditional wiper's sturdy design.
The aerodynamic'skin' of the wiper blade is made out of an articulated plastic frame. As a result, the airflow is more equal, which produces a consistent downward force over the whole length of the blade.
The steel sub-structure that supports the rubber wiping element firmly lies beneath this skin. This clever construction enables the entire wiper to bend to the contours of the windscreen, delivering a quiet, effective, and smooth wiping operation.
Flat Wiper Blades
Flat wiper blades have an entirely new design and technology, quickly replacing round ones as the norm on new cars.
These wiper blades don't have a metal frame in a coat hanger style. Instead, they have a tensioned metal strip that runs inside the wiper blade's rubber construction. With this design, a flatter aerodynamic form is possible, which lowers wind noise.
The interior metal strip includes a built-in spoiler and continuously applies pressure throughout the length of the blade. Because it is smaller than a typical wiper, it doesn't hinder the driver's vision as much.
If your car has these wiper blades installed from the factory, you may only replace them with a flat blade of a similar design.
They won't feature wiper arm fittings in the shape of hooks.
Side Pin, Bayonet, Pinch Tab, Push Button, and Slider are the most popular wiper arm fittings for flat wiper blades.
Winter Wiper Blades
These blades have a protective rubber covering that works well to remove snow and ice. When the weather lowers, you might want to install these wiper blades on your F-150 if you reside in a cold region.
Beam Wiper Blades
These modern windshield wiper blades have a simple, one-piece design that improves your pickup's appearance. Beam blades enhance cleaning performance by adhering to the contours of the glass.
F150 Wiper Blade Sizes
The wiper blade size has changed every few years since Ford introduced cars.
But the size stayed the same in the last decade or so!
Check the table below for the sizes:
| | |
| --- | --- |
| YEAR | SIZE (inch) |
| 1975-1979 | 14″ or 15″ |
| 1980-1996 | 18″ |
| 1997 | 22″ |
| 1998-2008 | 20″ |
| 2009-2022 | 22″ |
What Are The Signs You Have To Change Wiper Blades?
There are a couple of things you should look out for if you want to have wiper blades always in proper shape and ready for heavy wiping. 
There is no specific period when you should change your wiper blades because they deteriorate at varied rates depending on weather and driving conditions.
Several symptoms, though, can mean it's time to switch out your wiper blades.
First, the blade's capacity to clear debris from your windshield will be compromised if the rubber is cracked or damaged in any manner.
Second, if your wipers leave streaks on the windshield after operating them, this may be a sign that they need to be changed.
Another clue that your wiper blades need to be replaced is if you hear an odd grinding or squeaking sound when you switch on the wipers.
How To Change Ford F-150 Wiper Blades?
The wiper blade is a rubber sleeve that glides into the wiper arm following grooves. Wiper arms are typically made of plastic or metal. Follow these procedures to replace all the blades, which shouldn't take more than a few minutes:
Check the locking pin or tab at the wiper arm's base.
To release the old blade, squeeze the tab.
Next, raise and remove the blade along the wiper arm. 
To access the locking pin or tab, take the replacement wiper blade and slide it down and along the grooves in the arm. 
The blade will be fixed in place when you hear the tab click. 
For each blade that is worn out or damaged, repeat the operation. 
That's all, then! It's quick and painless. You'll be able to change the windshield wiper blades on your Ford anytime new ones are required now that you know how to do it. 
If you ever need to change your blades on the fly, you might even want to buy a spare pair and keep it in your truck.
Which Wiper Blades For F-150 Are The Best?
To always be ready for heavy rain and snow, you should buy the best wiper blades out there. 
Keep reading to find out which wiper blades are the best ones you can invest in. 
Best Overall F-150 Wiper Blade: Rain-X
Innovative 2-in-1 wiper blades offer a creative way to clean and fend against the elements for the best possible driving visibility.
These wipers give your windshield a water-repellent coating in addition to the Rain-X wiping excellence you've come to expect, so water beads up and rolls away while you're driving!
Sale
Rain-X Latitude with Water Repellency - 22"
Patented Water Repellent Formula - This 2-In-1 Wiper Blade Plus Rain Repellent Applies Patented Rain X Water Repellent Directly To Your Windshield, Both Clearing And Repelling The Elements
Superior Driving Visibility And Safety - Watch Water Magically Bead Up And Roll Off Your Windshield While You Drive, Providing You With Superior All-Weather Driving Visibility, Safety, And Comfort
Easy Installation And Universal Fit - The Rain-X Universal Adapter Is Easy To Use And Fits 96% Of Vehicles. Scan The QR Code On The Back Of The Package For Installation Videos
Advanced Beam Wiper Blade Technology - Provides Uniform Pressure Points Along The Length Of The Blade, Allowing It To Hug The Curvature Of The Windshield For A Smooth, Clean Wipe
Ultimate All-Weather Performance - Designed To Clear Your Windshield In Extreme Weather Conditions, Such As Ice, Snow, And Sleet Delivering Longer-Lasting, Superior Wipe Performance
Last update on 2023-09-30 / Affiliate links / Images from Amazon Product Advertising API
Premium F-150 Wiper Blade: MOTIUM OEM QUALITY
These wipers come with a 12-month warranty and are of premium quality.
The premium quality is confirmed with several awards for the beam design for exceptional performance in snow and rain.
Blade covers are made to stop the accumulation of dirt and debris, and aerodynamic design prevents debris buildup around the blade.
Sale
Last update on 2023-09-30 / Affiliate links / Images from Amazon Product Advertising API
On A Budget F-150 Wiper Blade: ACDelco Conventional
ACDelco Windshield Wiper Products offers high-quality wiper blades for most modern automobiles.
ACDelco Windshield Wiper Blades provide excellent windshield wiper blade technology because they are resistant to corrosion, bending, and chipping, aerodynamically built to reduce lift, and are available for several applications.
All in all, this is the best value for when on a budget.
ACDelco Silver 8-4422 Conventional Wiper Blade, 22 in (Pack of 1)
Leading Manufacturer Of High-Quality Products.Material:Metal
International Renown For Our Diverse Range Of Award-Winning Products
Fully Equipped With State-Of-The-Art Technology
All Products Have Been Designed With The Professional In Mind
Constantly Modernizing Our Powerful Devices To Meet The Demands Of The Modern User
Last update on 2023-09-30 / Affiliate links / Images from Amazon Product Advertising API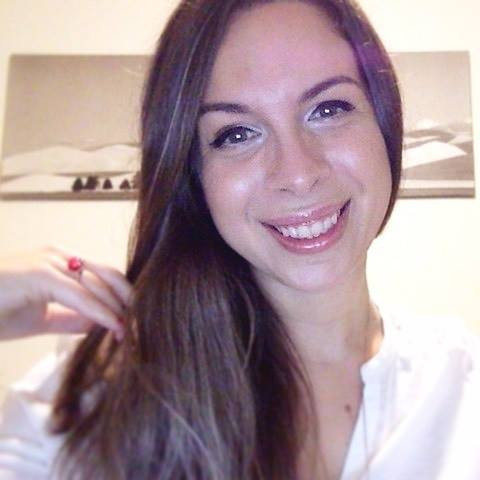 Luna Meschiari is a full-blooded car nut who is well known to local garages, as each article is meticulously researched and peppered with the latest piece of information. Guess what car she's driving right now? A RAV4 2021 Hybrid. But her heart also sleeps for pickups like the F-150. Get to know Luna better on the about us page.
Advertising links are marked with *. We receive a small commission on sales, nothing changes for you.