Lug nuts on a Ford F-150 are a modest but crucial part of the car because they keep the tires together.
The issues with the Ford F-150 lug nuts can be caused by many things. Obviously, they have to be fixed to prevent any negative impacts, but where to start?
In this article, you will find out what causes your lug nuts to swell, and what you can do to fix it and have a carefree drive.
Advertising links are marked with *. We receive a small commission on sales, nothing changes for you.
What Is A Lug Nut In Ford F-150?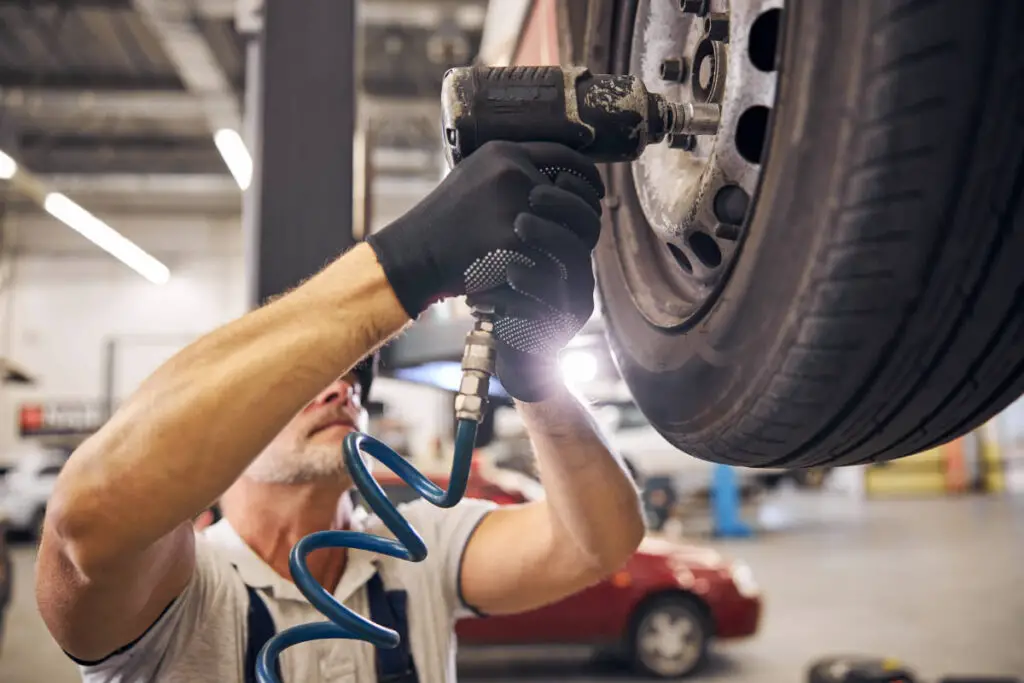 The use of locking wheel nuts, sometimes called lug nuts or alloy wheel nuts, by automakers worldwide to fasten wheels to vehicles has proved crucial in preventing automotive wheel theft.
A good thing to know is that you will want a locking wheel nut key if you attempt to remove a locking wheel nut.
If you wondered if you could drive without a lug nut, keep reading.
You may still drive legally if a lug nut is missing, but you must get to the closest tire shop immediately.
The other lug nuts may eventually become worn out from this added pressure. In addition, wheel bearings may suffer a consequence of this.
What Could Cause Lug Nuts Swelling In Ford F-150?
The issue arises when water seeps into the area between the steel lug nut holding the wheel to the car and the attractive chrome cover.
This scenario gets worse with the use of road salt and other chemical ice-melting agents.
Corrosion and rust grow and accumulate between the two different parts. So although it has a beautiful appearance, it isn't always beneficial.
But that's not the only cause.
When performing wheel removal procedures such as tire rotations, impact sockets have the potential to harm the lug nuts.
To make problems worse, a technician could occasionally use a metric hex nut with a normal size hex socket or vice versa.
The thin chrome metal cap's edges may sustain damage since the socket may have a slightly larger hex, occasionally removing the crimp that secures the ornamental cap to the steel nut. The cap quickly entirely separates, necessitating lug nut replacement.
How Can I Fix The Swollen Lug Nuts In Ford F-150?
Fortunately, the car manufacturer sells replacement lug nuts, and you can purchase your replacement there.
Unfortunately, you will continue to experience the same problems, and they will not be inexpensive.
The same problems may still arise even if you get replacement lug nuts from other sources at a significant discount over dealer prices.
So… is there a more permanent solution? You may buy a replacement lug nut made of solid chrome to solve the issue effectively. Even though they seem different, they will fix the problem of the separate lug nuts.
Be sure to know the hex size of your lug wrench before buying replacement solid lug nuts.
Several replacements are available, and occasionally you might have to choose a standard size hex like 13/16″ over the factory's 19mm metric hex size.
If you have a flat in this situation and have to use the lug wrench that the manufacturer provides, you might get into a lot of trouble.
Tips For Maintaining And Fixing Lug Nuts
The first thing is to keep your wheels and lug nuts as dry and clean as possible. Read this twice if you live in places with a lot of winter snow since there will be a lot of salt on the roads.
Next, check aftermarket sources for a lower price if you need to replace your lug nuts and want them to appear like the originals. Sometimes there is no need to pay a lot more than you have to. However, be sure to stick to OE quality and specs.
And lastly, make sure that the parts are long enough and have the right size hex for your lug wrench if you decide to replace your lug nuts with solid ones. Then, in the event of a roadside flat, it will spare you a ton of frustration!
Are Swollen Lug Nuts Dangerous?
Although it is not likely that your wheels will fall off, meaning, it is not a safety hazard per se; but, the fact that the lug wrench that came with your spare tire won't fit over them anymore is a safety concern.
The nut should be 21 millimeters in diameter. Yours, however, is now 22 millimeters or so. Additionally, that lug wrench won't be able to grasp the nuts if you have a flat tire in a remote area.
Or the chrome cover may really fall off if there is a lot of rust below, leaving you with smaller nuts than you initially believed. Moreover, you will lose all the shine.
All in all, it's not something that will instantly force you to stop your car and not drive it anymore, however, it's not something you should take lightly.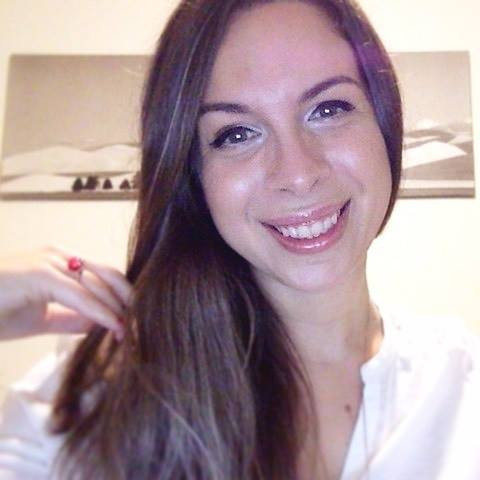 Luna Meschiari is a full-blooded car nut who is well known to local garages, as each article is meticulously researched and peppered with the latest piece of information. Guess what car she's driving right now? A RAV4 2021 Hybrid. But her heart also sleeps for pickups like the F-150. Get to know Luna better on the about us page.
Advertising links are marked with *. We receive a small commission on sales, nothing changes for you.