If you ever need a fact or statistics about the Ford F-150, you are in the right place.
There are numerous sites where you can find the information. However, it is best when you get it all in one place.
In this article, find out about sales, history, interior & exterior facts, and statistics, and also have fun reading through the simple, fun facts. So let's dive right in!
Advertising links are marked with *. We receive a small commission on sales, nothing changes for you.
Ford F-150 US Sales Facts & Statistics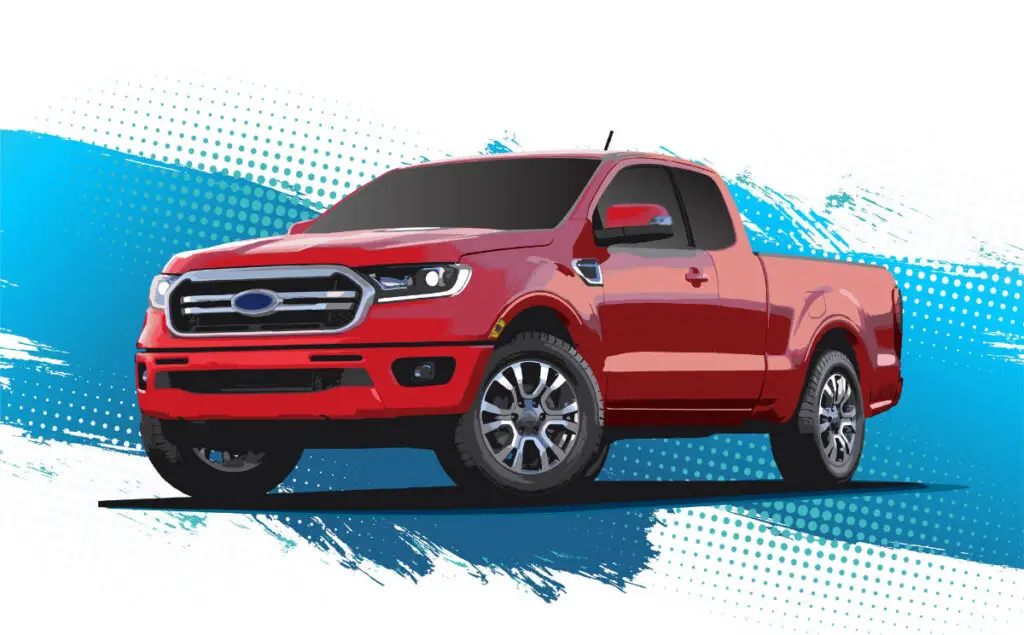 In this section you will find out about the sales made in the United States over the years. Also, you will read about how many models are sold, and much more!
For 43 years, F-150 has been a bestselling pickup, and for a staggering 38 years, the best selling vehicle. The F-150 has dominated the US pickup market.
According to sales statistics, Ford has sold more than 40,000,000 F-150s since it began making the vehicle. It equals annual sales of more than 660,000 units.
With over 900,000 units sold, F-150 sales in 2018 surpassed all previous records. With a bit under 900,000 models sold in 2019, sales decreased.
In 2018, Ford sold more than 1,000,000 F-150s. The business sold one F-150 on average every 29.3 seconds for an average hourly sale rate of almost 100.
The F-150's unmatched commercial success can be ascribed to the truck's affordable pricing for a full-size pickup with its capability, dependability, and size. The base 2023 version costs $33,695. Eight models, including the Raptor, can have base costs raised to a high of $76,775. The 700 HP Raptor R starts at about $109,000 (including destination charges).
The 2021 Ford F-150 Lightning was the cheapest EV F-150 model at the time. It costs a little less than $40,000 to start. Due to supply chain difficulties, Ford has been forced to increase the price of the F-150 Lightning EV.
Here is a total breakdown of money earned from the Ford F-150 over the years:
2014 – $753,851
2015 – $780,354
2016 – $820,799
2017 – $896,764
2018 – $909,330
2019 – $896,526
2020 – $787,422
2021 – $726,004
2022 – $653,957
2023 – $55,001, and rising. 
Ford F-150 History Facts & Statistics
To understand today, you have to learn about yesterday. Ford is one of the most popular brands today, and how wouldn't it be, with that kind of history?
In this section learn about some cool & interesting historical facts that were a part of the making of the Ford we know about today.
Once Henry Ford introduced the Model T in 1917, putting the typical American on the road, it only took Ford 9 years to manufacture its first truck. The Model TT could tow many goods and was available in various flavors. However, it's important to note that it wasn't a truck in the traditional sense. Instead, the chassis of an automobile serves as the TT's frame.
Ford stopped making cars during World War II so that its plants could be reorganized to help with the war effort. Ford unveiled the F-Series of trucks in 1948 when the post-war boom was full. These developments would prove groundbreaking for the American auto industry. Unlike their predecessors, who were built on car chassis, they were built on truck platforms.
In 1983, Ford discontinued the F-100, leaving the F-150 as the F-Series lineup's smallest vehicle.
In 1987, the third generation of F-150s debuted, replacing the earlier 4-speed tranny with a new 5-speed manual gearbox. The F-150 was equipped with an automated gearbox unit two years later.
The F-150 made history as the first pickup truck offered without a carbureted engine.
Four-wheel drive was not an option before 1959. Four-wheel drive was made available as a factory option for the third generation in 1959. When driving in inclement weather or on uneven terrain, drivers now had the option to boost traction.In contrast to the previous two generations of F-Series trucks, the 2023 Ford F-150 offers an all-wheel drive option on every model level.
Ford F-150 Interior & Exterior Facts & Statistics
And lastly, here you can find out about the physical appearance of the Ford F-150. Read about makeovers, updates, and more. 
Because the body panels and other parts of the 2018 Ford F-150 are made of aerospace-grade aluminum alloy, the truck is over 700 pounds lighter than its predecessor.
The aluminum driveshaft was found to cause heat and noise insulation problems in up to 58,203 2021–22 Ford F–150s.
The F-Series series has seen several advancements since the initial clunky versions were mass-produced. Upon the seventh generation's (1980–1986) discontinuation of the F–100, the F–150 became the lightest pickup truck available. The 2015-released previous-generation F-150 saved 750 pounds by switching from a steel to an aluminum body. The weight reduction is especially significant given that the frame is still made of high-strength steel, allowing it to maintain longevity.
The F-150's initial makeover in 1980 enhanced aerodynamics and increased fuel efficiency. This update was a part of Ford's first F-Series facelift since 1965. In addition, Ford added electronic fuel injection for the model in 1988 and diesel-powered engines in 1983. Around this time, the F-150 also gained power mirrors, power door locks, locking gas caps, tinted windshields, and other new amenities.
The fourth version of the F-150 debuted in 1992. (ninth for the F-Series). The notable alterations included aerodynamic improvements, lowered hood lines, interior improvements, brand-new fenders, and a new grille design.
Ford F-150 Fun Facts & Statistics
Welcome to the fun side of this facts & stats article. In this section you'll read about some things that left us quite in shock, and some that made us laugh. 
Want to find out what we are talking about? Keep reading!
This iconic pickup truck rose to the top-selling position in the US during the ninth generation Ford F-150 in 1989. It has held onto the top rank for more than 40 years.
The rear fenders on the narrow-box "stepside" bed were the longest-lasting Ford F-series truck component ever utilized. They were used almost unmodified on all stepside versions from 1953 through 1979.
After an F-150 production fire in May 2018, one of the largest cargo aircraft in the world, the Russian Antonov An-124, with a lifting capability of 150 tons and a wingspan of 240.5 feet, was utilized to move 87,000 pounds of equipment to an English manufacturer. 
The 2003 Ford SVT F-150 Lightning was named the "World's Fastest Production Pickup" by the Guinness Book of World Records when it clocked 147 mph on Ford's Arizona test track in August. While significant, its speed pales compared to the customized, turbocharged 2002 Ford F-150 Lightning that reached  178.8 mph during the Texas Mile racing competition in October 2016.
The 2003 Ford SVT F-150 Lightning was named the "World's Fastest Production Pickup" by the Guinness Book of World Records when it clocked 147 mph on Ford's Arizona test track in August. While significant, its speed pales compared to the 178.8 mph a customized, turbocharged 2002 Ford F-150 Lightning reached during the Texas Mile racing competition in October 2016.
Hennessey transformed an F-150 into the Hennessey VelociRaptor 66 in 2022. The beginning price of this Ford F-150 is close to $400,000. It is the priciest Ford F-150 in the whole globe. It has a 6WD drivetrain, an extended bed, and over 600 HP power.
With sales of over 900,000 units, Ford F-Series trucks generated more revenue in 2017 than Facebook.
Ford sold 1,052,658 F-Series trucks in 2017. They would span more than 4,000 miles if placed bumper to bumper! It covers the distance between New York, Los Angeles, and most of the space back.
The Ford Truck Manufacturing Plant in Dearborn, Michigan, cranks 1,200 F-150s in 24 hours.
F-series truck sales, which include the F-150, are $17 billion higher than all of Tesla's sales combined.
Ford recently conducted a study of F-150 owners who are fans and discovered that 82% would give up their streaming subscription before selling their trucks. Also, 79% of people would give up drinking, which was actually pretty amazing news to us. The same survey showed that 71% would give up coffee, and, lastly, 47% would give up their phones.
A Ford F-250 served as the original monster truck—the reputation of Bigfoot as the first monster truck is well-known. Bob Chandler initially designed the car in 1975, and since then, it has gained popularity around the country and even appeared in a few movies. Although taking on over a dozen guises, the first Bigfoot was a Ford F-250 with massive tires.
Ford Performance engineers entered a standard, street-legal 2017 Ford F-150 Raptor in the brutal Baja 1000 event in 2016, which obliterates many specially designed race trucks. They actually filled it up, ran it through a vehicle wash, and then drove more than 400 miles back to Ford's testing facility in Phoenix, Arizona with the air conditioner on after placing third in the stock class.
That's it, folks! Hopefully, you enjoyed these 30-something facts & statistics.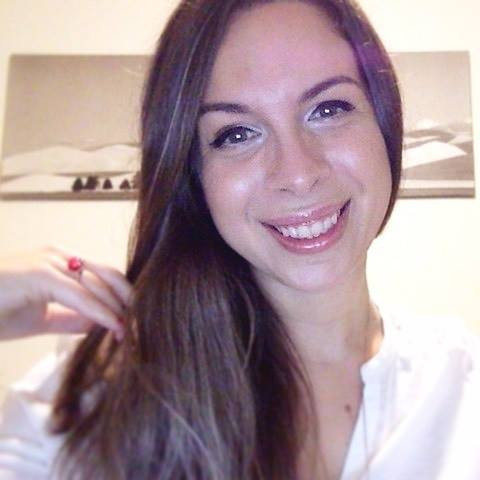 Luna Meschiari is a full-blooded car nut who is well known to local garages, as each article is meticulously researched and peppered with the latest piece of information. Guess what car she's driving right now? A RAV4 2021 Hybrid. But her heart also sleeps for pickups like the F-150. Get to know Luna better on the about us page.
Advertising links are marked with *. We receive a small commission on sales, nothing changes for you.