Navigating the intricate differences between the Ford F150 STX and XLT can sometimes be too much since there are so many differences. With years of automotive expertise, we've distilled the essential contrasts and insights to guide your decision-making process. 
In this article, you will uncover key performance variations between STX and XLT models, distinctive interior features setting each trim apart, and a cost-benefit analysis for long-term ownership. Let's see what STX and XLT are all about!
Advertising links are marked with *. We receive a small commission on sales, nothing changes for you.
Key Takeaways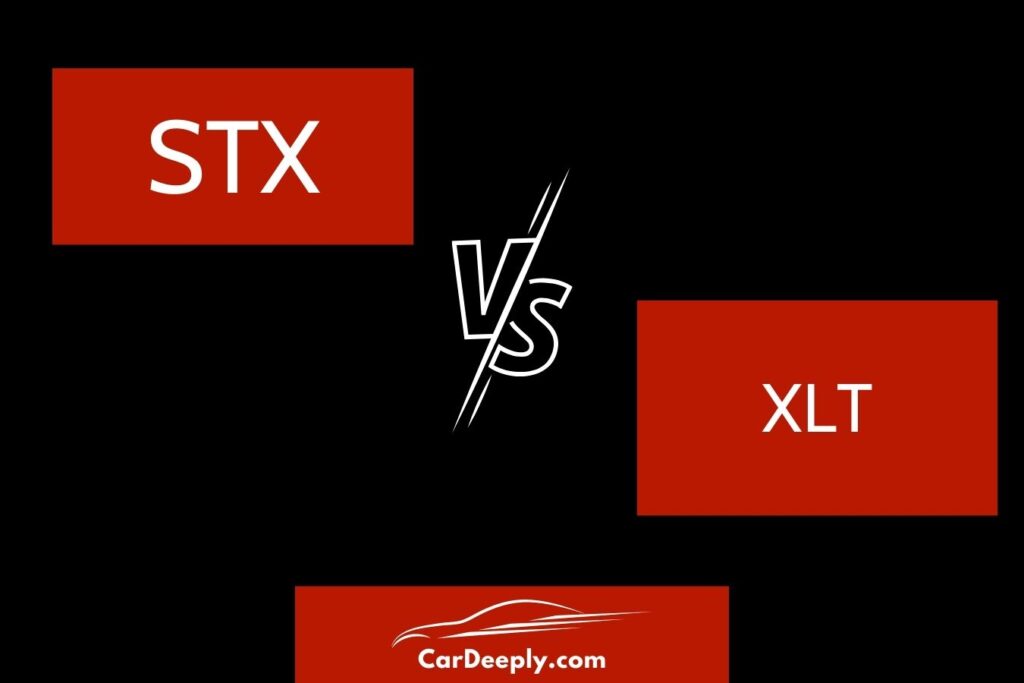 STX offers a balance of style and functionality with unique appearance packages.
XLT stands out with versatile engine options and premium features.
Both trims prioritize safety with features like rearview cameras and lane-keeping assist.
Price comparison reveals STX as a budget-friendly option, while XLT offers added value.
Interior comforts and tech features enhance the driving experience in both trims.
| | | |
| --- | --- | --- |
| Feature Category | Ford F150 STX | Ford F150 XLT |
| Engine Options | 2.7L EcoBoost V6 | 3.5L EcoBoost V6 |
| Key Interior Features | Upscale materials, SYNC 3 | Premium cloth, 8-inch touchscreen |
| Safety Features | Rearview camera, automatic braking | Blind-spot monitoring, lane-keeping |
| Starting Price (approx) | $35,000 | $39,000 |
| Special Editions | STX Black Appearance Package | Varies based on market availability |
Understanding the Basics
What is STX?
The Ford F150 STX, a popular choice among truck enthusiasts, stands out for its unique blend of style and functionality. But what exactly sets the STX apart?
Description of STX Appearance Packages:

The STX Appearance Package is designed for those who prioritize aesthetics without compromising performance. It typically features 20-inch aluminum wheels, giving the truck a more robust and aggressive stance.
The package also includes body-color bumpers and grille bars, ensuring a sleek and cohesive look. This especially appeals to those who prefer a more streamlined appearance for their vehicle.

STX Black Appearance Package:

The STX Black Appearance Package is the way to go for those who desire a bolder statement. Its blackened accents characterize this package, including black aluminum wheels, black grille bars, and even black Ford oval logos.
This darker theme extends to the interior, with upscale materials and finishes that exude a sense of luxury and sophistication.
What is XLT?
Diving into the Ford F150 XLT world, it's evident that this trim level is more than just a name. It represents a commitment to quality, functionality, and advanced features.
XLT as a Trim Level:

The XLT is often regarded as the "mid-level" trim in the Ford F150 lineup. It offers a perfect balance between affordability and premium features. For instance, the XLT has chrome details, enhancing its visual appeal.
In terms of tech features, the XLT is good. It boasts a rearview camera, ensuring safety during reverse maneuvers and cruise control for those long drives.

Features and Offerings:

Beyond the aesthetics, the XLT is designed for convenience. It offers keyless entry and Ford's SYNC 3 infotainment system, ensuring seamless connectivity.
The XLT also provides a heated front seat option for those chilly mornings, ensuring comfort in varying weather conditions.
Also, if you are into the XLT trim, you should also know about XL and XLT. There are quite some differences, but also similarities!
In this section, we've delved deep into the distinctive features of the STX and XLT trims of the Ford F150. 
Whether you're drawn to the stylish allure of the STX or the feature-rich offerings of the XLT, understanding these basics is crucial in making an informed decision. 
We'll explore more intricate details as we progress, ensuring you have a comprehensive view of these two iconic trims.
In-depth Comparison
Powertrains and Performance
Diving deeper into the heart of these trucks, the powertrains play a pivotal role in defining their capabilities.
The STX and XLT have unique offerings, ensuring every drive is an experience.
Engine Options for Both STX and XLT:

The STX typically comes with a 2.7L EcoBoost V6 engine, known for its efficiency and power. This engine can churn out an impressive 325 horsepower and 400 lb-ft of torque.
On the other hand, the XLT offers more versatility with its engine choices. One popular option is the 3.5L EcoBoost V6, delivering a robust 375 horsepower and a torque of 470 lb-ft.

Specifications and Performance Metrics:

Regarding towing capacity, the STX, with its 2.7L engine, can tow up to 7,600 pounds. This makes it suitable for moderate towing needs.
The XLT, with its 3.5L engine, raises the bar by offering a towing capacity of up to 13,200 pounds, catering to more heavy-duty requirements.
Interior and Comfort
Stepping inside these trucks, one can immediately sense the attention to detail and the emphasis on comfort and convenience.
Cabin Design and Materials:

The STX boasts a spacious cabin with upscale materials and finishes. The seats are designed for comfort, ensuring long drives are a breeze.
The XLT takes it a notch higher with its premium cloth upholstery and an option for leather seats, adding a touch of luxury.

Tech Features and Compatibility:

Connectivity is a breeze in the STX with Ford's SYNC 3 infotainment system, ensuring you're always in touch with the world outside.
The XLT further enhances the experience with its 8-inch touchscreen display and Apple CarPlay and Android Auto compatibility, ensuring entertainment on the go.

Seating and Space:

Both trims offer ample space, but the XLT stands out with its extended cab option, providing more room for passengers and cargo.
Safety Features
Safety remains paramount, and both trims ensure drivers and passengers are well-protected on the road.
Standard Safety Features:

The STX has a rearview camera and automatic emergency braking, ensuring peace of mind during drives.
The XLT further enhances safety with its blind-spot monitoring system and lane-keeping assist, ensuring that potential hazards are always in check.

Optional Safety Features:

The XLT offers optional adaptive cruise control and cross-traffic alert for those prioritizing safety, ensuring a safer driving experience.
Price Comparison
When making a decision, the price often plays a crucial role. Let's delve into the financial aspects of these trims.
Starting Prices:

The STX, with its array of features, starts at a competitive price of $35,000 (approximate).
The XLT, with its enhanced offerings, has a starting price of around $39,000, offering value for money.

Value for Money:

While the STX offers a budget-friendly option, the XLT, with its additional features and capabilities, ensures that every penny spent is worth it.
This section delves deep into the core aspects that differentiate the STX and XLT trims. Every facet has been explored, from performance metrics to interior comforts, safety features, and pricing. 
As you continue reading, you'll gain a clearer perspective, ensuring that your choice between the STX and XLT is well-informed and tailored to your needs.
Frequently Asked Questions
How does the fuel efficiency of the STX compare to the XLT?
The STX and XLT offer competitive fuel efficiency, with the STX's 2.7L EcoBoost engine providing slightly better mileage due to its smaller size. However, while powerful, the XLT's 3.5L engine may consume more fuel, especially during heavy towing. It's essential to consider your driving habits and needs when evaluating fuel efficiency.
Are there any special edition packages available for either trim?
Both trims occasionally feature special edition packages with unique designs, features, and accessories. These packages often emphasize aesthetics, such as blackened accents or chrome details, enhancing the vehicle's overall appeal.
How do the warranty and service packages differ between the STX and XLT?
Both trims come with Ford's standard package, including a comprehensive powertrain warranty. However, the XLT might offer additional service packages or extended warranties due to its premium positioning in the lineup.
Can I customize the interior of the STX and XLT post-purchase?
Absolutely! While both trims have distinctive interior features, there's always room for customization. Whether it's upgrading the infotainment system or adding leather seats, numerous aftermarket options are available.
How do the resale values of the STX and XLT compare?
Typically, the XLT, with its additional features and offerings, might have a slightly higher resale value than the STX. However, factors like vehicle condition, mileage, and market demand significantly determine resale value.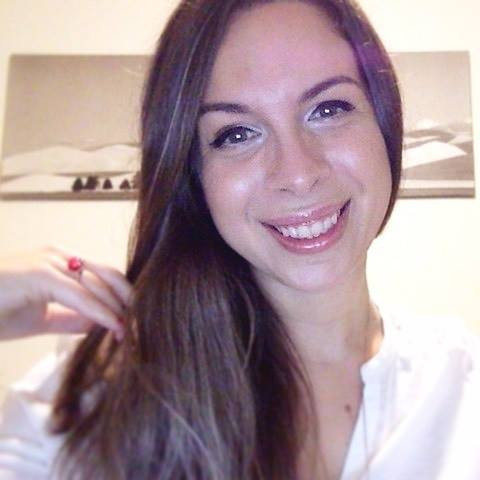 Luna Meschiari is a full-blooded car nut who is well known to local garages, as each article is meticulously researched and peppered with the latest piece of information. Guess what car she's driving right now? A RAV4 2021 Hybrid. But her heart also sleeps for pickups like the F-150. Get to know Luna better on the about us page.
Advertising links are marked with *. We receive a small commission on sales, nothing changes for you.