Did you just turn on your Honda CRV only to find all warning lights on? Even though it's always good to check on your car, this is not a significant problem.
Many users have reported this issue before. Two different situations are usually to blame here, and both are easily solvable.
In this article, we will explain the main two reasons and their corresponding solutions. So, keep reading and keep enjoying your Honda CRV!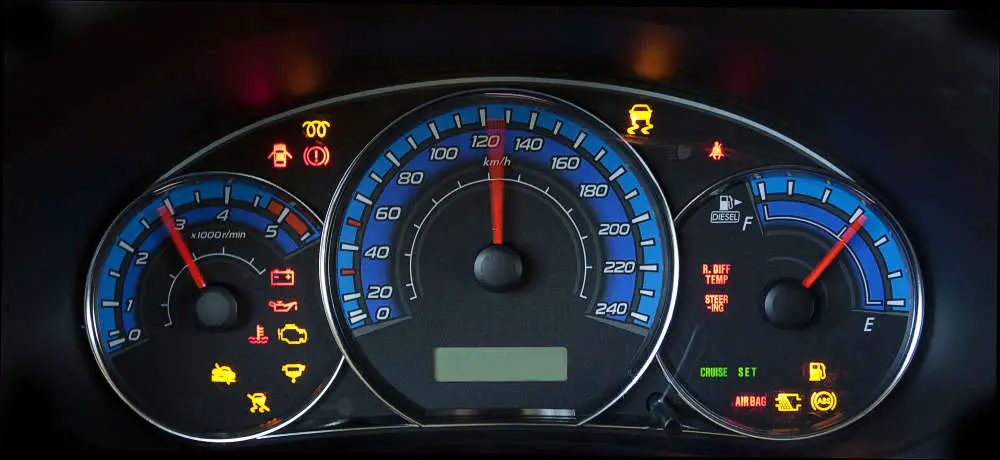 Advertising links are marked with *. We receive a small commission on sales, nothing changes for you.
Why Does My Honda CRV Show All Warning Lights?
If it's the first time that this happens to you, don't panic! There are two main reasons why the entire panel will light up and it's usually nothing serious.
Even though you could check both by yourself, we do not recommend it.
Please make sure to contact an official dealer if your car is in warranty. Since manipulating it yourself might void the warranty.
Option 1) Battery Issues
If your Honda CRV has a few years on its back and still runs on the original battery: it's time to change it!
Most batteries have a lifespan of 3 to 5 years if used correctly. So if that time has passed, you will need to get a new one. Not only to fix the warning lights issue but also to prevent getting stuck somewhere with a dead battery.
If your battery is new or not so old, make sure to get it checked. It might just be weak, or its connections might be poor.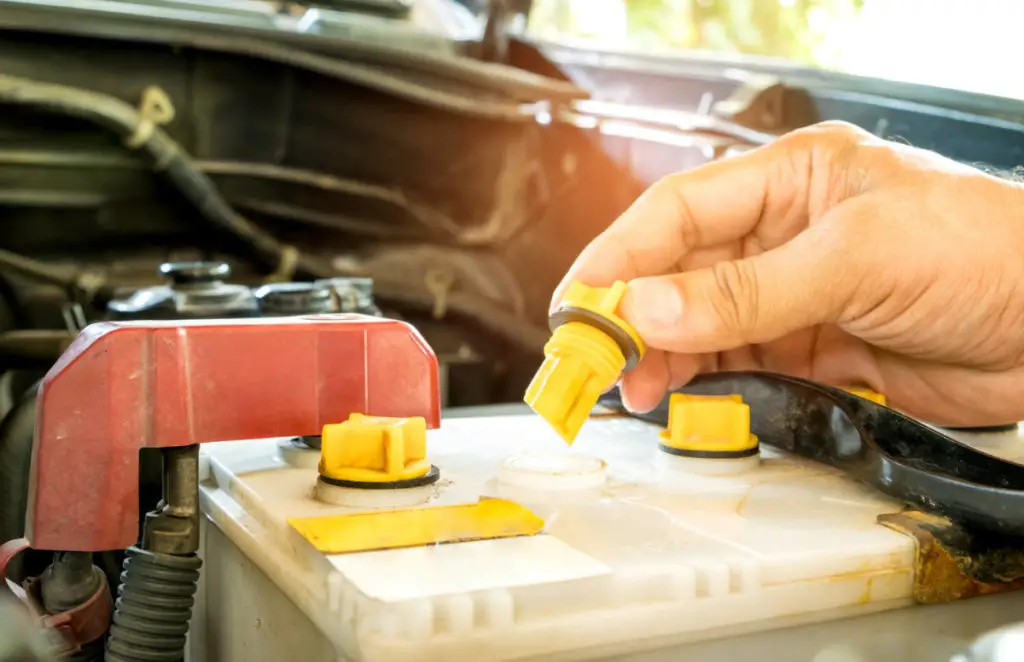 Changing your battery for a new one is usually a quite cheap solution to the problem.
Option 2) Intermittent Issues
If your battery is okay, the next thing to check is possible intermittent issues. Meaning it could refer to an electronic issue or a wire. Sometimes it could also be a sensor.
This is much harder to figure out since it could be anything. In order to figure out where and when the intermittent issue originates, make sure to write it down every time it happens. Also, write down what you were doing at that specific moment in the car.
Was it when starting it? When accelerating? When parking? Try to find a common reason.
With that in mind, head to a mechanic or dealer to see what's wrong with your Honda CRV.
But why does this happen?
Honda's system is susceptible to anything happening inside your car. So it's actually reassuring since it will prevent anything from happening to you.
But we understand that it can also be tiring if you get this every now and then.
Keep in mind that this is triggered by something that could potentially be harmful in the long run. So, it's good to have it checked by a professional when it happens.
Just be patient and walk through the two options above with your dealer or mechanic of choice. Even the slightest change in your car can be checked with a dealer analysis.
Solution
First of all, if having all the lights on bothers you, there's a temporary solution to that. Turn off the car and keep it off for at least 10 minutes. Next time you turn it on, the warnings shouldn't be there.
But remember, this is only a temporary fix that is not solving the actual problem.
Get your Honda CRV to a mechanic of choice to check the status of its battery.
If the battery shows as bad, it needs changing.
If it shows low, the mechanic will be able to confirm whether it just needs charging or changing.
If the battery is not the issue, then a full analysis will have to take place. Make sure to share with your dealer or mechanic all the information about the issue:
When did this happen?
How often has this happened?
What were you doing in the car when it happened?
This way it will be easier for them to locate the source of the issue and fix it for you.
There might be more than one intermittent issue occurring at the same time. Meaning that the repair cost will vary depending on the issue and where you're located.
Now that you know why your Honda CRV shows all warning lights, it's time to fix it and enjoy your sweet ride!
Advertising links are marked with *. We receive a small commission on sales, nothing changes for you.