Did you just turn on your Honda CRV only to find all warning lights on? Even though it's always good to check on your car, this is not a significant problem.
Many users have reported this issue before. Two different situations are usually to blame here, and both are easily solvable.
In this article, we will explain the main two reasons and their corresponding solutions. So, keep reading and keep enjoying your Honda CRV!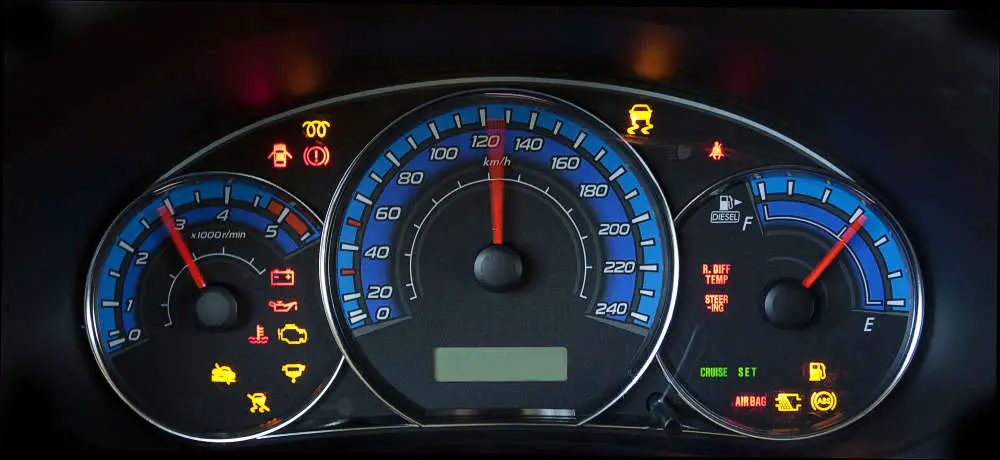 Advertising links are marked with *. We receive a small commission on sales, nothing changes for you.
Why Does My Honda CRV Show All Warning Lights?
If it's the first time that this happens to you, don't panic! There some main reasons why the entire panel will light up and it's usually nothing serious.
Even though you could check them by yourself, we do not recommend it.
Please make sure to contact an official dealer if your car is in warranty. Since manipulating it yourself might void the warranty.
Tip: Want to know, what your Honda CR-V dashboard warning lights mean? See our comprehensive guide!
Here are the most common reasons:
#1: Electrical System Malfunction
One potential cause is an electrical system malfunction, which can result from issues with the alternator not charging the battery properly or a weak or dead battery.
In either case, the insufficient power supply can trigger multiple warning lights on the dashboard.
#2: Instrument Cluster Issues
A problem with the instrument cluster itself could also cause all warning lights to illuminate.
The instrument cluster, which houses the various warning lights and gauges, may have a faulty component or a short circuit, resulting in the display of multiple warning lights.
#3: Loose Connections or Wiring Issues
Loose connections or wiring issues within the vehicle's electrical system can also lead to multiple warning lights appearing on the dashboard.
Wires or connectors that have become dislodged or damaged may cause intermittent contact, leading to warning lights flickering or staying on.
#4: Blown Fuse
A blown fuse in the vehicle's electrical system can also result in multiple warning lights coming on.
Fuses protect various circuits within the car, and if one related to the instrument cluster or warning light system fails, it may cause multiple lights to illuminate.
To diagnose and resolve the issue, consult your Honda CRV owner's manual and check the electrical connections, fuses, and battery. If the issue persists, visit a professional mechanic or a Honda dealership for further assistance.
But why does this happen?
Honda's system is susceptible to anything happening inside your car. So it's actually reassuring since it will prevent anything from happening to you.
But we understand that it can also be tiring if you get this every now and then.
Keep in mind that this is triggered by something that could potentially be harmful in the long run. So, it's good to have it checked by a professional when it happens.
Just be patient and walk through the two options above with your dealer or mechanic of choice. Even the slightest change in your car can be checked with a dealer analysis.
Honda CR-V All Warning Lights On: The Solution
We have told you four possible causes for all dashboard warning lights to come on at the same time in your Honda CR-V.
Now we have the solutions to these problems.
#1: Preliminary: The simplest solution
It often helps to turn off the engine for a few minutes and disconnect the battery briefly. In 90% of cases, the warning lights will then disappear.
Clearing the error memory can also help.
However, you should always do this together with a mechanic. The cause of the issue should be found.
#2: Electrical System Malfunction
Grab a flashlight and pop the hood.
Inspect battery terminals for corrosion or loose connections; if needed, clean and tighten them.
If you're comfortable using a multimeter, test the battery and alternator's voltage output.
Still unsure? Reach out to a professional mechanic for help.
#3: Instrument Cluster Issues
Consult your Honda CRV owner's manual for the fuse box location and related fuses.
Check the fuses; if you find a blown one, replace it.
If the problem persists, it's time to visit a professional mechanic or Honda dealership.
#4: Loose Connections or Wiring Issues
Grab a flashlight and carefully inspect wiring under the dashboard and in the engine bay.
Look for visible damage or loose connections; make sure all connectors are firmly seated.
If you can't locate the issue or feel uncomfortable, call your trusty mechanic for assistance.
#5: Blown Fuse
Find your vehicle's fuse box using the owner's manual.
Identify the specific fuse related to the issue.
Replace the blown fuse with one of the same amperage.
If the fuse blows again or multiple fuses are blown, it's time to contact a professional mechanic.
Frequently Asked Questions
How to reset warning lights on Honda CR-V
To clear the problem codes, consider unplugging the battery for a few minutes or utilizing an OBD2 scanner.
But, before resetting the warning light, it is critical to solve the underlying issue that is producing it.
If you're unclear how to proceed, review your vehicle's owner's manual or seek guidance from a trustworthy professional to safely and correctly address the problem.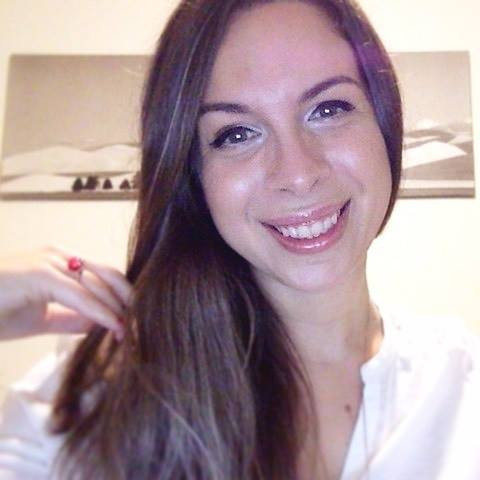 Luna Meschiari is a full-blooded car nut who is well known to local garages, as each article is meticulously researched and peppered with the latest piece of information. Guess what car she's driving right now? A RAV4 2021 Hybrid. But her heart also sleeps for pickups like the F-150. Get to know Luna better on the about us page.
Advertising links are marked with *. We receive a small commission on sales, nothing changes for you.