Have you ever wondered how a Ford F-150 is constructed? The majority of drivers are unaware of the time and knowledge needed to build one perfect F-150.
You will probably be surprised when you find out how long it takes to construct your metal pet, we certainly were!
In this article, you will find out how long it takes to build an F-150, how long it takes to build a custom F-150, where it is built, where the parts are built, and much more!
Advertising links are marked with *. We receive a small commission on sales, nothing changes for you.
Key Takeaways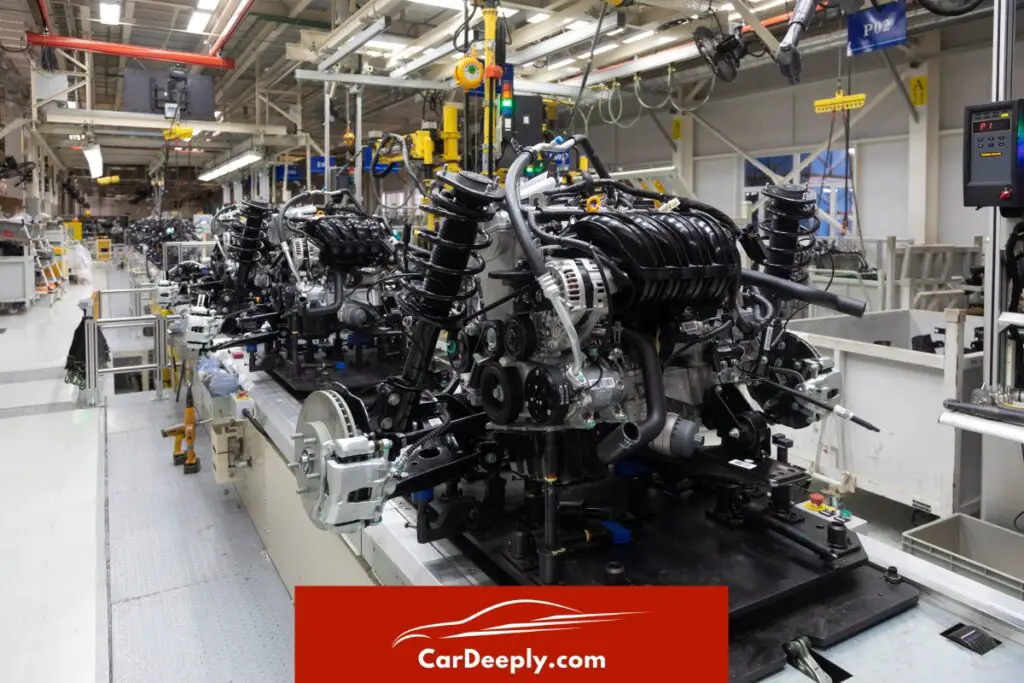 It takes Ford roughly 20h to finish one vehicle.
There is one Ford down the line every 53 seconds in factories.
It takes 8-10 weeks to build a custom F-150. 
Average manufacturing cost of one F-150 is between $25,000 and $28,000.
All Ford F-150 are made in America. 
How Long Does It Take To Build Ford F-150?
There are claims that an F-150 takes about 20 hours to construct. Ford sends a fully assembled F-150 pickup down the line every 53 seconds if you break it down further.
Henry Ford would be amazed and pleased with how far his ground-breaking assembly line has advanced.
According to History.com, "the employees who manufactured his Model N cars—the forerunner to the Model T—arranged the pieces in a row on the floor, set the under-construction vehicle on the skids, and pulled it down the line as they worked."
For just one automobile, this operation took roughly 12 hours.
Model T production was slashed from three hours and thirty minutes to two hours and thirty minutes when Ford refined the assembly line.
Although the Model T will consistently rank among the most significant automobiles ever produced, it lacked the F-150's technological sophistication.
How Much Does It Cost To Build An F-150?
Each Ford vehicle falls into a separate category, and its costs vary. Consequently, it demonstrates that the car truck manufacturer has variable costs based on various factors.
Based on production, there are two primary sorts of costs.
Costs associated with maintaining facilities, testing prototypes, and other fixed costs are included.
On the other hand, also the variable costs are included. Variable costs include expenses for labor, advertising, vehicle components, and other such things.
Research indicates that a new Ford F-150 has an average manufacturing cost of between $25,000 and $28,000. Ford may profit around $12,000 to $14,000 on this sum.
Its overall revenue is in the range of $140-$155 billion. This car's dealer pricing ranges from $27,855 to $65,000.
How Long Does It Take To Build A Custom F-150?
An F-150 takes a certain amount of time to produce, depending on how and when it is ordered. Therefore, before recommending a bespoke truck, dealers often look for a vehicle that meets your requirements.
It takes some time to schedule special projects into the manufacturing line since they need to be added to regular production.
A customized F-150 typically takes 8 to 10 weeks to create when Ford starts production. This timeline takes into consideration any extra features you could want.
In a Ford facility, an assembly line is used to build and finish the majority of F-series vehicles.
A truck needs around 20 hours from sheet metal and pieces to a wholly completed, sellable product.
During the assembly line, there are several checkpoints, and if anything seems slightly suspect, the vehicle is transported to an inspection station where the issue is investigated.
After a truck leaves the production line, it travels through a number of inspection stations. These examinations are all performed by hand.
Even custom orders for F-150s don't take long to ship after the truck is finished because most of them are built in America.
Where Does Ford Build The Ford F-150?
Every F-150 truck sold in the US market is made in the nation by Ford Motor Company.
There are now two Americas locales where the F-150 is manufactured. The first two are the Kansas City Assembly Plant in Claycomo, Missouri, and the Ford Truck Plant in Dearborn, Michigan.
Most of its parts are produced in American factories, so the F-150 is one of the most "American-made" trucks available on the US market.
Ford has never produced its trucks in, for example, Europe or Japan.
Where Are F-150 Parts Made?
Either at Claycomo, Missouri, or Dearborn, Michigan, the Ford F-150 is entirely assembled in the United States. The parts are not always entirely American-made, though. Any of Ford's 61 factories worldwide might produce Ford F-150 components.
It's hard to identify where a part comes from without knowing the exact configuration of your F-150 because many Ford components are shared among several models.
This means that rather than individual facilities producing parts for one model or another, the factories produce certain pieces to construct different models.
Look up Ford's global manufacturing facilities to find the parts for your F-150. Finding the starting point for each component will take some time, but it is possible with enough tenacity.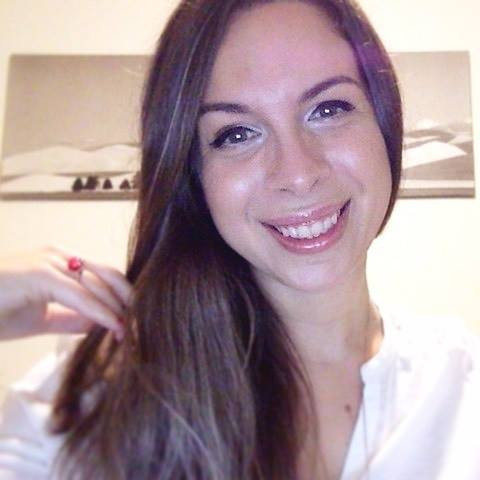 Luna Meschiari is a full-blooded car nut who is well known to local garages, as each article is meticulously researched and peppered with the latest piece of information. Guess what car she's driving right now? A RAV4 2021 Hybrid. But her heart also sleeps for pickups like the F-150. Get to know Luna better on the about us page.
Advertising links are marked with *. We receive a small commission on sales, nothing changes for you.