Are you looking for a versatile and reliable SUV that can keep up with your active lifestyle? The Toyota RAV4 and Venza are both excellent options, but which one is the better fit for you? 
In this post, we'll dive into the details of each SUV and help you decide which one is right for your needs. 
From off-roading capabilities to fuel efficiency and more, you'll gain a comprehensive understanding of the unique strengths and weaknesses of the RAV4 and Venza. Let's get started.
Advertising links are marked with *. We receive a small commission on sales, nothing changes for you.
Quick Comparison Table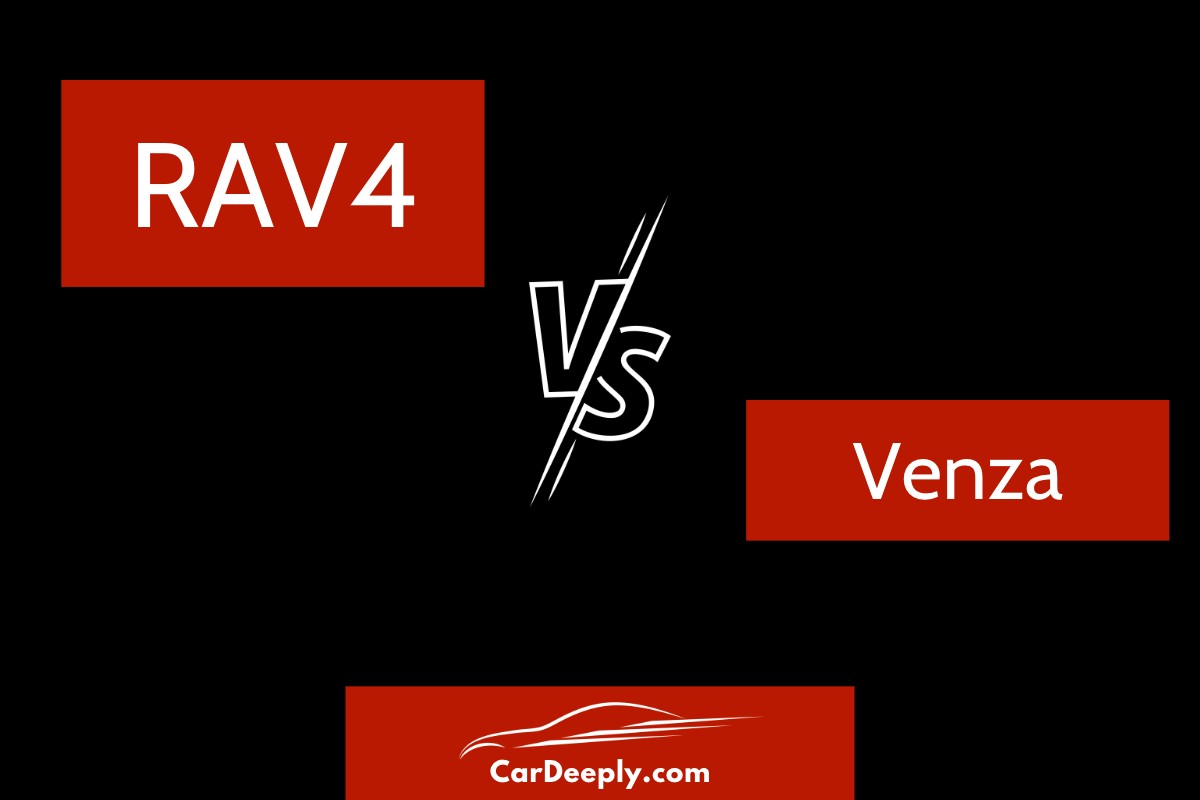 Let's talk about the main differences before we dig into the details.
| | | |
| --- | --- | --- |
| Factor | RAV4 2023 | Venza 2023 |
| Engine Performance | Good, even better on higher trims thanks to 302 hp. | Standard models are better than RAV4 standard ones, but hp doesn't go higher than 219. |
| Fuel Economy | More combined mpg. | Slightly less combined mpg. |
| Exterior & Interior | Trendy overall look, no leather seats. | Conservative look with good interior spacing and leather seats. |
| Cargo Space | Decent. | Slightly less. |
| Infotainment & Connectivity | Smaller screen, high-end features. | Bigger screen, otherwise same features.  |
| Safety & Security | Great. | Same. |
| Towing Capability | Excellent. | Significantly less. |
| Driving Experience | High performance with decent stability and comfort. | High performance with great stability and comfort. |
Rav4 Vs. Venza 2023: Detailed Comparison
Now let's discuss how they compare with each other in more detail.
Head Room & Legroom: Is Venza bigger than RAV4?
Winner: Tie. Depends on preference.
Yes, the Venza is bigger than the RAV4. It has 186.6 inches length and 65.9 inches height, while the RAV4 measures 180.9 inches long and 67.0 inches tall. 
Although, both models share the same 105.9-inch wheelbase. 
Venza is bigger, but RAV4 has more headroom and legroom, making them excel in different areas. Pick RAV4 for passenger space and Venza for overall size and cargo area based on individual needs and priorities.
Cargo Space
Winner: RAV4
Whether you need to carry large items or haul gear for an adventure, both the RAV4 and Venza offer ample cargo space. 
The RAV4 has a total of 37.6 cubic feet of cargo space behind the second row and up to 69.8 cubic feet with the second row folded down. 
Comparatively, the Venza provides 36.3 cubic feet of cargo space behind the second row and 55.1 cubic feet with the rear seats folded down. 
So, if you need more space for larger items, the RAV4 could be a better fit.
Engine Power & Performance
Winner: RAV4
The RAV4 and Venza are close in terms of performance. 
To start with, the RAV4 houses a 2.5-liter four-cylinder engine generating 203 horsepower.
Meanwhile, the Venza features a 2.5-liter four-cylinder hybrid engine producing 219 horsepower. 
While Venza deserves credit for the higher performance being common on all its trims, RAV4 takes the win for this one as you can get as much as 302 horsepower on the higher-end trims.
Fuel Economy
Winner: RAV4
The Venza's hybrid engine helps it come very close to RAV4 in terms of fuel efficiency, but the latter still wins.
The RAV4 achieves an impressive EPA-estimated 40 mpg combined, while the Venza manages an EPA-estimated 39 mpg combined. 
You can go for either since they go toe-to-toe in this regard, but objectively, the RAV4 is the best.
Drivetrain
Winner: Venza
Now, let's talk about the drivetrain. 
While the RAV4 provides the option to upgrade to all-wheel drive, it is not a standard feature like it is with the Venza's hybrid powertrain. 
This gives the Venza an advantage in providing superior traction and stability in challenging weather conditions, making it an excellent choice for those living in regions with long winters or rainy seasons. 
While the RAV4's higher-end trims can provide similar capabilities, the Venza's standard all-wheel drive makes it the clear winner in this comparison.
Off-Roading
Winner: RAV4 
One area where the RAV4 really shines is off-roading. With available all-wheel drive, the RAV4 is ready for adventure on any terrain. 
Whether you're heading off the beaten path or tackling rough roads, the RAV4's ground clearance and off-road capabilities make it a top choice for drivers who love the great outdoors. 
While the Venza also offers all-wheel drive, it's not quite as rugged or capable as the RAV4.
Cabin Noise
Winner: Venza 
If you're looking for a quiet, comfortable ride, the Venza has a slight edge over the RAV4. With additional sound insulation and other noise-reducing features, the Venza's cabin is noticeably quieter than the RAV4's. That being said, both vehicles offer comfortable interiors with ample space for passengers and cargo.
Design
Winner: Tie.
Both SUVs are similar in design, but they still have some subtle and distinct differences that set them apart. The RAV4 has a bold and athletic exterior that exudes confidence and capability. 
On the other hand, the Venza has a more sleek and sophisticated look that's perfect for drivers who want a stylish, modern vehicle. 
Inside, both vehicles offer high-quality materials and plenty of advanced features, so it really comes down to personal preference when it comes to design.
Towing Capacity
Winner: RAV4
Do you often drive with a boat or a small trailer? Then you might want to skip the Venza, as it only offers 1,029 pounds of towing capacity.
The RAV4 is a much better choice in that regard; it can pull along anything you take, as it boasts a significantly higher 3,500 pounds capacity. 
Driving & Handling
Winner: Venza
You can rest assured that you'll get a smooth and comfortable ride with either option. Both vehicles come with all-wheel drive, which provides excellent traction and stability on slippery roads. 
The Venza wins this time just by a hair's breadth, as it can offer that even at smaller budgets, since its trims are primarily AWD.
Safety Features
Winner: Tie
Since both SUVs come from Toyota, so they're equally good at keeping you and your passengers safe. 
Standard safety features on both vehicles include lane departure warning, automatic high beams, and adaptive cruise control. And to further add on top of that, they also come with a pre-collision system with pedestrian detection, lane tracing assist, and road sign assist. 
Infotainment & Technology
Winner: Tie. Depends on preference. 
Both SUVs have modern technology to keep you connected and entertained on the road. 
They come with Apple CarPlay and Android Auto integration for easy access to your smartphone apps. 
The RAV4 has Amazon Alexa integration, while the Venza has a 12.3-inch touchscreen display. Both have standard Wi-Fi connectivity. 
Choose the Venza for better entertainment or the RAV4 for a well-rounded option.
Trim Levels And Price
Winner: RAV4
The RAV4 is slightly cheaper than the Venza, with a starting price of $27,900 versus $34,000.  However, both models offer multiple trim levels and options that can significantly increase the cost.
The RAV4 is offered in six trim levels, ranging from the base LE to the top-of-the-line Prime XSE. 
Conversely, the Venza has four trim levels: LE, XLE, Nightshade Edition, and Limited. All trims come with features like a power liftgate and dual-zone automatic climate control.
Venza Vs RAV4: Similarities & Dissimilarities
Both SUVs are strikingly similar in some cases, so here are some ways that they stand out from each other, along with their actual similarities:
Both produced by Toyota, ensuring quality and reliability.
Both are equipped with advanced safety features (pre-collision systems, lane departure warning, and automatic high beams).
Both have standard infotainment systems with Apple CarPlay, Android Auto, and Amazon Alexa integration.
Both offer all-wheel-drive options for better traction and stability.
Venza is hybrid-only, while RAV4 offers a hybrid powertrain as an option.
Why Get RAV4 Instead of Venza?
The RAV4 is the most popular of the two, and here are some reasons why most customers pick it above the Venzo:
Higher towing capacity for those who frequently haul trailers or boats.
Better off-roading capability with ruggedness and ground clearance.
Slightly better fuel efficiency rating for drivers prioritizing fuel economy.
More headroom and legroom for drivers prioritizing passenger comfort.
Slightly less expensive for drivers on a tighter budget.
Why Choose Venza Over RAV4?
Of course, the Venza is still worth picking. Here are some main reasons why.
Comes with all-wheel drive as standard for drivers in regions with long winters or rainy seasons.
Noticeably quieter cabin for drivers prioritizing a comfortable and quiet ride.
More sophisticated and modern exterior design for drivers prioritizing functionality.
Offers more relaxed rides, thanks to its stability.
FAQs
Is the Venza or RAV4 considered a luxury car?
Yes, they're both luxury cars, though they do have affordable basic variants.
Is Toyota Venza or RAV4 a comfortable ride?
Both Venza and RAV4 do, but the Venza offers slightly more comfort with its better seat quality.
Which SUV has a better resale value, the RAV4 or Venza?
RAV4 is more popular on the market, and has great specs, so it has the better resale value.
Final Thoughts: Rav4 Vs Venza, Which Is Better For You?
The RAV4 and Venza are two fantastic SUVs from Toyota, but they appeal to different sets of drivers.
The RAV4 is more of a practical, no-nonsense vehicle that can tackle any situation, while the Venza is a premium, comfortable SUV that's perfect for city driving.
Give both options a test ride and consider the kinds of trips you have often, and you can easily pick the right car in no time.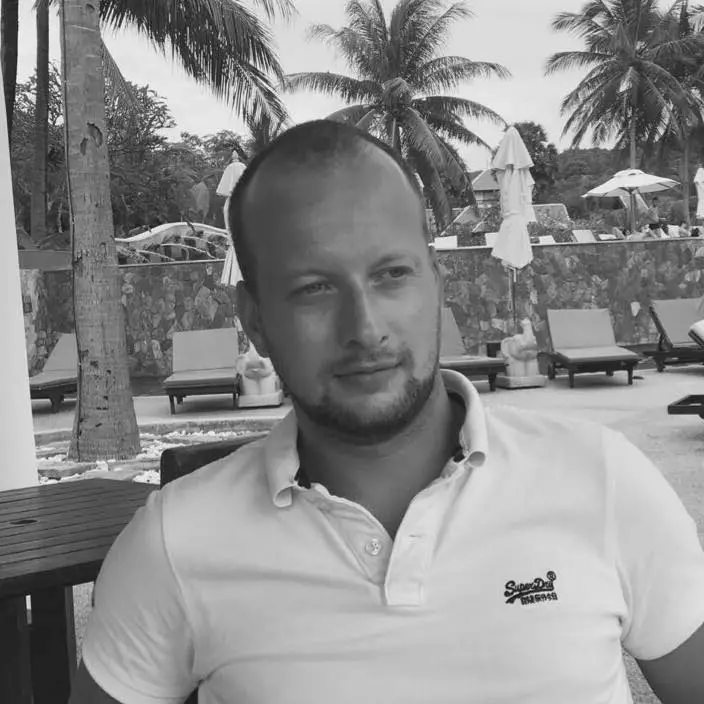 Sebastian loves convertibles and drove a BMW 335i for a long time (325 hp is just a dream). Today, with two children, he is more concerned with SUVs and family-friendly vehicles. In addition to an Audi A4 Avant, he also drives a Cupra Formentor VZ – even as a family man, you can't do without speed. Get to know Sebastian better and visit the About Us page.
Advertising links are marked with *. We receive a small commission on sales, nothing changes for you.