Are you looking for a compact SUV that is both adaptable and fuel-efficient? The Toyota RAV4 can be your ideal fit, so stop searching!
This post will take you through the RAV4's numerous generations, illustrating how it developed from an essential car in the mid-1990s to a modern, in-demand SUV. We'll highlight the best and worst years based on dependability, safety, and customer happiness.
Whether you're a first-time buyer or a die-hard Toyota fan seeking to upgrade, after this journey, you'll know which RAV4 is the best decision for you.
Let's start!
Advertising links are marked with *. We receive a small commission on sales, nothing changes for you.
RAV4 Years to Avoid: Key Takeaways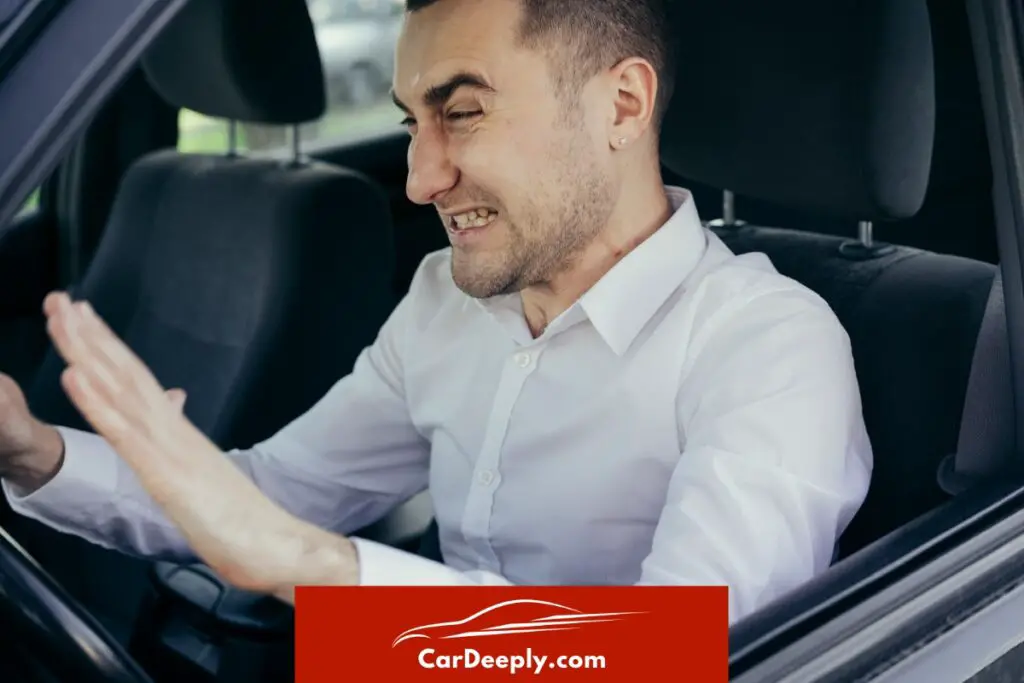 First-generation RAV4 (1996-2000) has known issues with rust and subpar performance.
Second-generation RAV4 (2001-2005) has transmission and engine problems in early years, but later years improved.
Third-generation RAV4 (2006-2012) has excessive oil consumption and paint issues in early years, but later years improved.
Fourth-generation RAV4 (2013-2018) has good general reliability in earlier years, with upgraded safety features and technology in later years.
Fifth-generation RAV4 (2019-present) boasts advanced technology and safety features, but several recalls to be cautious about.
The First Generation RAV4's Humble Beginnings (1994-2000)
The 1990s were a decade of grunge music, flip phones, and the Toyota RAV4. So let's take a trip down memory lane and look at the roots of this now-iconic small SUV.
Consider the following scenario: it is 1994, and Toyota decides to introduce a brand-new type of vehicle, a hybrid of sorts – half compact car, part sport utility vehicle.
The result?
The first RAV4, or "Recreational Active Vehicle with 4-wheel Drive." Isn't it a mouthful? But don't worry; we'll stick with RAV4 from now on.
The first-generation RAV4 was available in three- and five-door configurations, giving buyers the option of a sportier or more practical design. It was powered by a 2.0-liter four-cylinder engine that, although not exactly a powerhouse, provided just enough pep for urban explorers and weekend expeditions.
Let's move on to the interior – remember that we're in the 90s here, so don't expect fancy electronics or luxurious materials.
However, the RAV4 was exceptionally well-equipped for its time, with features such as air conditioning, power windows, and even optional anti-lock brakes.
Furthermore, the foldable back seats provided adequate baggage capacity, making it an excellent alternative for camping excursions or lugging gear.
The first-generation RAV4 was a trailblazer in its own right, despite lacking advanced safety features and fuel efficiency that we've come to expect from modern automobiles.
Nevertheless, it opened the way for the crossover SUV market and won the hearts of many drivers looking for excitement.
Thus, if you enjoy all things retro and don't mind preceding some modern conveniences, the first-generation RAV4 can be the right match for you.
But keep an eye out for frequent problems like oil leaks and transmission troubles – after all, these babies are getting on in years!
RAV4 of the Second Generation (2001-2005)
The second-generation RAV4, produced from 2001 to 2005, had some design and performance enhancements.
Yet, there were several serious difficulties that prospective buyers should be aware of.
Avoid the Years 2001-2003
If you want a second-generation RAV4, avoid the versions from 2001 to 2003. Transmission and engine problems plagued these years, resulting in pricey repairs for many owners.
Transmission problems
Specific models' automatic transmissions were known to fail early, causing the car to shift erratically. This could lead to hazardous driving situations, particularly if the vehicle abruptly loses power on the highway.
Engine issues
In addition to transmission troubles, the 2001-2003 RAV4s had engine problems. Several owners complained of oil leaks, head gasket failures, and other issues requiring costly repairs.
The Best Years Were 2004-2005
Fortunately, Toyota rectified many of these difficulties in the second-generation RAV4's latter years.
The best years of this generation are 2004 and 2005.
Increased dependability
In 2004 and 2005, Toyota made many modifications to the RAV4, increasing its dependability. As a result, the transmission and engine faults that plagued previous versions were mainly fixed, and owners reported fewer problems overall.
Improved safety features
The 2004 and 2005 RAV4s had excellent reliability and enhanced safety measures. These models came standard with anti-lock brakes, stability control, and side airbags, making the vehicle safer for drivers and passengers.
If you're thinking about buying a second-generation RAV4, you should be aware of the problems that afflicted the previous generations.
Yet, by focusing on the 2004 and 2005 models, you may have a dependable and safe SUV that will serve you well for many years.
RAV4 Third-Generation (2006-2012)
The third-generation RAV4 was released in 2006 and stayed in production until 2012.
This model substantially advanced over its predecessor, providing higher performance, larger interior space, and increased fuel efficiency.
Years to Avoid: 2006-2008
Regrettably, the 2006-2008 versions have some faults buyers should know about.
One of the most severe issues was high oil consumption, which may lead to engine damage if not treated immediately.
Also, these models were known to have paint difficulties such as peeling and fading.
Best Years: 2009-2012
Customers interested in the third-generation RAV4 should seek a 2009-2012 model.
Compared to previous versions, these vehicles have better engine performance and reliability. They also include upgraded safety features such as side curtain airbags and stability control.
Overall, the 2009-2012 RAV4s are a fantastic choice for people looking for a dependable and practical crossover SUV.
Fourth-Generation RAV4 (2013-2018)
The fourth-generation RAV4 debuted in 2013 and was manufactured in 2018.
This model, like earlier generations, had its share of troubles and upgrades over the years.
The early years of the fourth-generation RAV4 (2013-2015) were primarily regarded as reliable.
Minor concerns, including problems with the multimedia system and brake noises, have been noted by certain owners. Yet, there is always an opportunity for improvement, and some folks want a more powerful engine.
The fourth-generation RAV4's most significant years were from 2016 to 2018.
Toyota rectified some minor faults in prior years and offered significant safety, technological, and performance advancements.
During the 2016 model year, for example, advanced safety features like a pre-collision system, lane departure alert, and automatic highlights were added.
The 2018 model year also saw various performance enhancements, such as a more powerful engine and a more sophisticated suspension system.
Overall, the RAV4 fourth generation is a dependable and well-rounded vehicle. While there were some minor concerns in the early years, the following years witnessed considerable safety, technology, and performance advancements.
Fifth-Generation RAV4 (2019-Present)
The current RAV4, in its fifth generation, has received plaudits for its cutting-edge technology and safety features. As a result, it is a popular option for motorists searching for a safe, comfortable automobile that can manage various road conditions.
The new TNGA platform, Toyota New Global Architecture, was unveiled with the 2019 RAV4.
This new platform made it possible to increase cabin size and comfort while also enhancing performance and handling. Moreover, the RAV4 has a cutting-edge all-wheel-drive system that can adjust to different road conditions for maximum performance and stability.
The fifth-generation RAV4 has seen multiple recalls, a drawback to be aware of. You will find all recalls in this overview-article.
Even while these recalls don't always indicate that a car is unreliable, it's crucial to be aware of them and take necessary safety measures.
In general, people searching for a dependable and adaptable car that can manage a variety of driving circumstances should strongly consider the fifth-generation RAV4. It is a durable car that will give its owners years of joyful driving thanks to its cutting-edge technology and safety features.
Conclusion
In conclusion, the Toyota RAV4 has been a popular and dependable SUV since its introduction in 1994.
While there have been specific years with more troubles than others, it has generally retained its reputation as a durable vehicle.
It's vital to do your research before buying a used RAV4 and to avoid particular years known to have issues, but there are also many fantastic years to pick from.
There's a RAV4 for everyone, whether you want a first-generation RAV4 for its compact size and unique styling, a second-generation RAV4 for its improved safety features, a third-generation RAV4 for its enhanced reliability, a fourth-generation RAV4 for its upgraded technology and performance, or a fifth-generation RAV4 for its advanced safety features.
Given its adaptability and dependability, it's no surprise that the Toyota RAV4 has remained a favorite choice for SUV purchasers for nearly three decades.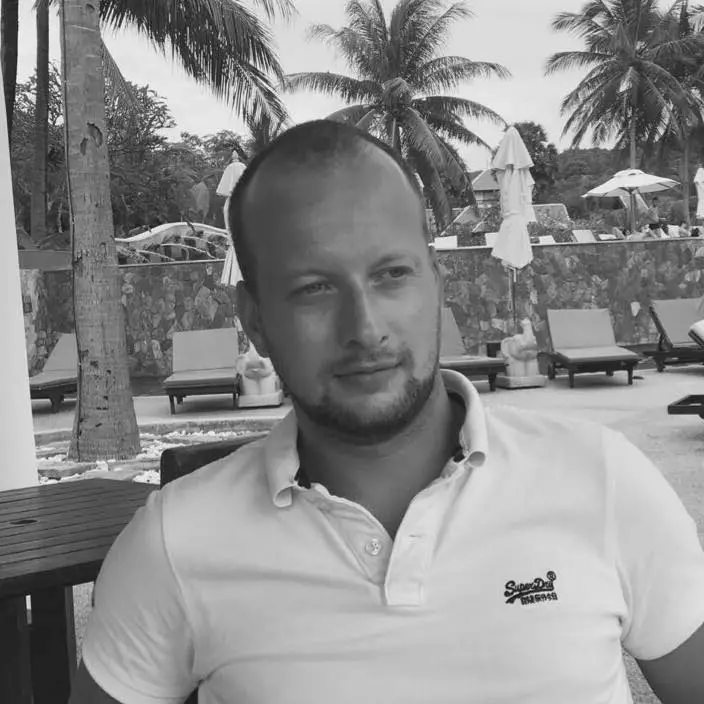 Sebastian loves convertibles and drove a BMW 335i for a long time (325 hp is just a dream). Today, with two children, he is more concerned with SUVs and family-friendly vehicles. In addition to an Audi A4 Avant, he also drives a Cupra Formentor VZ – even as a family man, you can't do without speed. Get to know Sebastian better and visit the About Us page.
Advertising links are marked with *. We receive a small commission on sales, nothing changes for you.