Convertible owners living in areas with extreme weather may encounter some difficulties.
And there's a question that keeps arising: how much snow can a convertible top hold?
Most convertible cars are made to last, and that includes holding some weight on their top. However, the amount of weight and humidity will vary depending on multiple factors.
Knowing the limits of your convertible will help you keep it in perfect conditions for years to come.
In this article, we will explain not only how much snow a convertible top can hold. But also how you can drive your convertible in style during the winter. Without having to worry about all the snow piling up on top of it.
Advertising links are marked with *. We receive a small commission on sales, nothing changes for you.
How Much Snow Can a Convertible Top Hold?
How much snow a convertible top can hold will depend on many factors. Let's dig into them to help you find the answer you're looking for.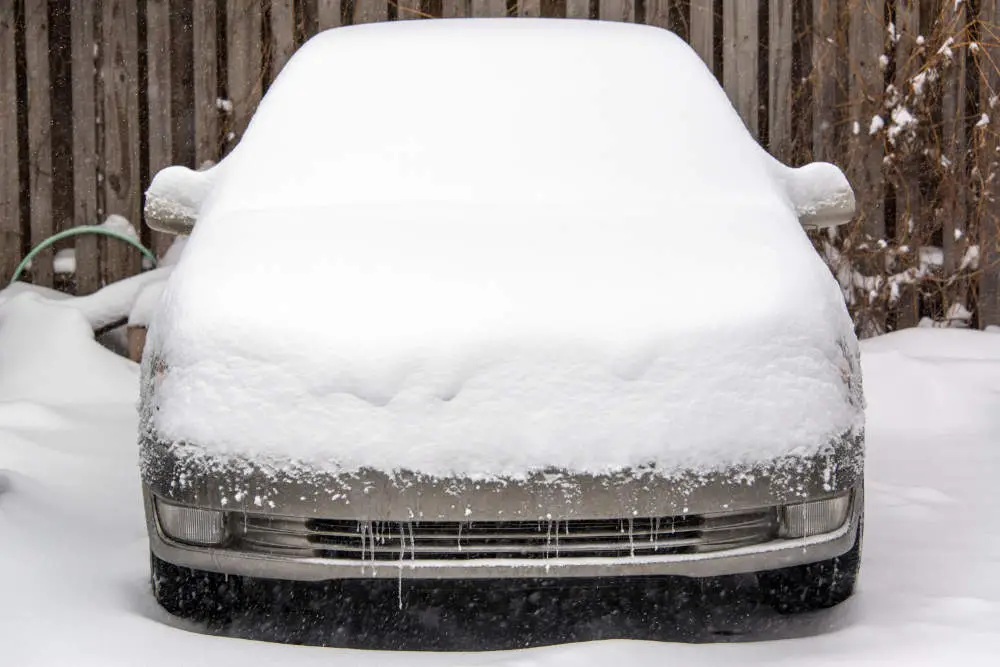 Convertible Top Types
As mentioned before, there are two main types of convertible tops: hard-top and soft-top.
If your dear convertible has a hard-top, it will hold much more weight (whether it's snow or rain) than a soft one.
Hard-tops are the safest choice when it comes to protecting from traffic accidents. As well as being safer against theft. They act as better isolation from noise and low temperatures.
Soft-tops are a better choice if you need, for example, more space. They are made out of resistant fabrics that fold easily. They are also lighter and cheaper than its counterpart.
Apart from the type, the material is also significant to determine its resistance. A water-resistant and high-quality material will always be the better option.
But that's not everything. The type of snow will play an extremely important role to determine its resistance.
Snow Types and Temperature
It may sound like a joke, but there are actually several different types of snow. And each type of snow has a different weight and volume. Thus posing a lower or higher threat to your convertible top.
There are too many to explain so we will focus on the main ones.
These are the general types of snow from lighter to heavier:
New Snow
Immediately after falling, in extreme cold but above-freezing temperatures.
It's the lightest of them all, so even a couple of feet of it won't damage nor bump your convertible top.
Wind-Toughened Snow
Found in very low temperatures and high winds. The snow compacts and absorbs more moisture, becoming heavy. Twice the weight of new snow.
New Firn Snow
Icy and extremely compacted, it's old and survived at least one cycle. It's the heaviest, being 3 to 4 times heavier than new snow.
Try to remove it as soon as possible without damaging your top.
The Load Capacity of Convertible Tops in Relation to Snow
Keep these two factors in mind, and the brand of your car.
You can easily calculate how much snow your convertible top can hold. Some car brands will already include specific information about this.
So make sure to double-check your car guide.
For most brands, between 6 inches and 1 foot of snow are totally safe. Some can even push it to 2 feet. Even more so if you brush it off periodically. Make sure not to damage the top while doing so.
Keeping your convertible in a garage or under a roof will always be the best option. But if you don't have that choice, then you don't need to worry about having it outdoors.
Just keep in mind our advice above and all will be good.
5 Tips to Protect Your Convertible Top in Winter
Even with a brand new convertible, it is key to follow very specific steps to ensure its safety. With just a few easy tips, you will be sure to have a top-notch convertible all year-round:
Invest in a tight high-quality water-resistant and breathable cover for your convertible top.
You need to check for any holes or damages on your convertible top. You might want to consider getting that fixed before the winter kicks in.
Of course, there will be a time when snow will cover your convertible top. Don't panic, most of the convertibles are capable of holding the weight. However, remove the snow and the ice as soon as you can.
Check for any dirt, leaves, or other objects that are stuck in your car. Objects like these can act as a lever to snow and rain and might damage your interior.
Make sure your heating system is working properly and dress warm! The reasons are obvious.
How to Free Your Convertible from the Snow
There are always two parts to this story: prevention and action.
Since we can't prevent the snow from falling, we need to make sure we prevent the possible damage.
Prevent the Damage of your Convertible Top
As mentioned above, you have to keep your rooftop clean and prepared.
You can condition it with a protectant and a soft brush. Use the brush to remove the dirt and then apply the protectant. Make sure the brush is soft, as mentioned before. This will prevent scratching and undesired damage to the convertible top.
Besides chemical maintenance, you need to park in a protected area, preferably in a garage or under a roof. If not possible, use a water-proof breathable cover.
Tip: Make sure the cover is tight so that it doesn't damage the paint job if it's windy.
Act Upon the Snow Piling on your Convertible
Now that the snow has fallen and your convertible is fully prepared for it, it's time to take action!
Brush the snow off your convertible top with a soft brush. Do not use hard or metal tools since they could damage your convertible. Make sure to dry your soft-top so that it doesn't absorb any humidity.
In case of a hard-top, check periodically that there are no leaks towards the interior of the car.
If the snow is there to stay for a few weeks, brush it off at least once a day to keep the convertible top dry. If it's a very heavy snowfall, you might have to repeat the process more than once a day.
Conclusion
In conclusion, convertible tops are sturdy and safe. Even during winter and snowstorms. However, they will perform even better if you keep them clean and always checked. Adding a top cover that is water-proof and breathable will help even further.
So buckle up, put the heater on, and enjoy a safe drive in your convertible!
Do not let winter deter you from enjoying your precious convertible.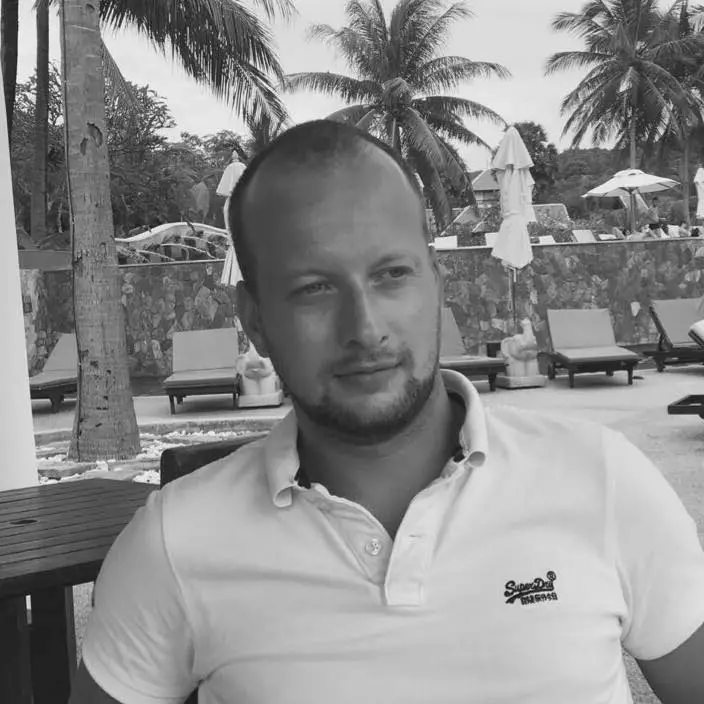 Sebastian loves convertibles and drove a BMW 335i for a long time (325 hp is just a dream). Today, with two children, he is more concerned with SUVs and family-friendly vehicles. In addition to an Audi A4 Avant, he also drives a Cupra Formentor VZ – even as a family man, you can't do without speed. Get to know Sebastian better and visit the About Us page.
Advertising links are marked with *. We receive a small commission on sales, nothing changes for you.