Navigating the intricate world of the F150 Lariat can be daunting, but this guide offers a journey that demystifies every corner of this automotive marvel.
Drawing from expert reviews and hands-on experiences, we aim to guide readers through the maze.
In this article, we'll delve into the F150 Lariat's unique performance capabilities, share practical tips for optimizing its features, and reveal hidden gems from real-world user experiences. Let's get into it!
Advertising links are marked with *. We receive a small commission on sales, nothing changes for you.
Key Takeaways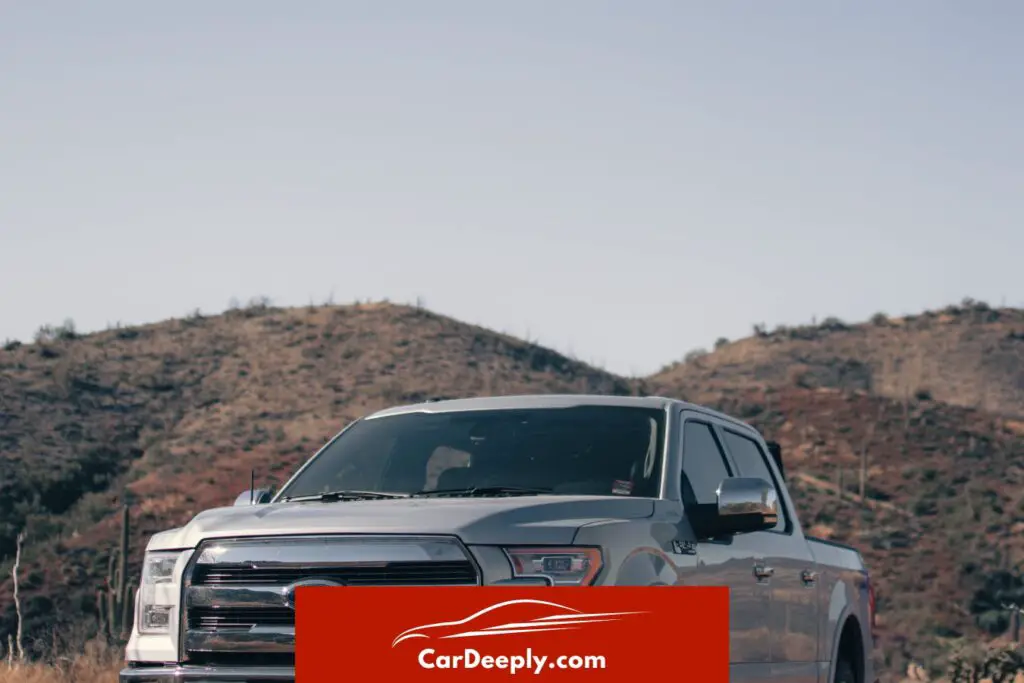 Ford F-150 Lariat combines luxury with high-end performance.
Unique exterior features and plush interiors set it apart.
Engine specifications promise power and efficiency.
Maintenance and care tips ensure longevity and optimal performance.
It stands out in comparison with competitors, offering a superior driving experience.
Introduction to the Ford F-150 Lariat
The Ford F-150 Lariat is not just another truck; it's a testament to Ford's commitment to innovation, design, and performance. As we journey through its intricacies, we'll uncover what makes this vehicle a top choice for automotive enthusiasts.
Ready to meet Lariat The Truck?
Exterior and Design
The Ford F-150 Lariat's exterior is a blend of functionality and aesthetics. Its design is not merely about looks; it's about creating an impression while ensuring optimal performance. Here's a closer look:
Overview of the Exterior Design: The Lariat boasts a robust and rugged appearance, reflecting its capabilities. Its aerodynamic design ensures efficiency, while the bold front grille commands attention.
Unique Features: The latest model introduces adaptive LED headlights, enhancing visibility during nighttime drives. With its integrated step, the tailgate showcases Ford's attention to detail and practicality.
Color Palette: The Lariat offers a diverse range of colors, from the classic Oxford White to the vibrant Rapid Red. Each color complements the truck's design, ensuring it stands out on the road.
Interior and Comfort
The interior of the Ford F-150 Lariat is where luxury meets functionality. Every element is meticulously crafted, ensuring that drivers and passengers experience unparalleled comfort.
Interior Design Insights: The spacious cabin has premium materials adorning every surface. From the leather-wrapped steering wheel to the plush seating, the Lariat promises a luxurious ride.
Comfort Features: Dual-zone front climate control ensures everyone remains comfortable, regardless of external conditions. The keyless ignition system adds a touch of modernity, streamlining the driving experience.
Seating Dimensions: Both front and rear seats are designed with ergonomics in mind. Ample legroom, adjustable seat positions, and lumbar support ensure that long drives are a pleasure, not a chore.
Engine and Performance
Beneath the Ford F-150 Lariat hood lies a 3.5L V6 engine that promises unparalleled performance. 
With an output of up to 400 horsepower and 500 lb-ft of torque, it's designed for both power and efficiency. Whether towing loads of up to 13,000 pounds or cruising on the highway at 90 mph, the Lariat delivers consistently.
Engine Specifications: The Lariat offers a range of engines, including the 2.7L EcoBoost V6 and the 5.0L V8, each fine-tuned for optimal performance. These engines range from 325 to 400 horsepower, ensuring a powerful drive tailored to individual needs.
Performance Metrics: With a 0-60 mph acceleration time of just 6.2 seconds and a top speed of 120 mph, the Lariat ensures swift acceleration and smooth cruising. Moreover, its fuel efficiency stands at an average of 20 mpg in the city and 26 mpg on the highway, which is commendable given its capabilities.
Towing and Hauling: The Lariat is not just about speed; it's about strength. With a maximum towing capacity of 13,200 pounds and a payload capacity of 3,230 pounds, its impressive capacities are a testament to its engineering prowess.
As we delve deeper into the world of the Ford F-150 Lariat, it's evident that this truck is a culmination of design, performance, and luxury. Every feature, and every design choice reflects Ford's commitment to delivering an exceptional driving experience. 
So, are you ready to explore further? Let's dive into the practical insights and tips in the next segment.
Practical Insights and Tips
Driving Experience and Tips
Driving the Ford F-150 Lariat is not just about getting from point A to B; it's about relishing every moment on the road. With its advanced features and powerful engine, the Lariat promises an unparalleled driving experience.
Personal Insights: Many drivers have lauded the Lariat's smooth handling, especially on challenging terrains. Its responsive steering and efficient braking system make it a favorite among off-road enthusiasts.
Optimizing the Drive: To get the most out of the Lariat:

Regularly check tire pressure for optimal fuel efficiency.
Use the adaptive cruise control on highways for a relaxed drive.
Engage the EcoBoost mode for city drives, balancing performance and fuel consumption.

Maintenance Tips: Regular servicing ensures the Lariat's longevity. Changing the oil every 5,000 miles and inspecting the brake pads and rotors are essential. We can't express how important it is to maintain your truck – not just Lariat. Stick to the routine and you will have a healthy truck that will be here for you for ages!
Comparing with Competitors
In the competitive world of trucks, where models like the Chevrolet Silverado 1500 offer up to 420 horsepower and the Ram 1500 provides a fuel efficiency of up to 22 mpg in the city, the Ford F-150 Lariat has carved a niche for itself. 
But how does it fare against its rivals?
Distinctive Features: The Lariat stands out with its adaptive LED headlights that offer a 30% brighter output than conventional LEDs, an integrated tailgate step capable of supporting up to 350 pounds, and plush interiors featuring 10-way power-adjustable seats.
Performance Metrics: While many trucks boast power, the Lariat's 3.5L V6 engine, delivering up to 400 horsepower and 500 lb-ft of torque, combined with an average fuel efficiency of 20 mpg in the city and 26 mpg on the highway, gives it a distinct edge over competitors.
User Experiences: Real-world users often highlight the Lariat's comfort, noting the additional 2 inches of rear legroom compared to previous models, especially during long drives, as a significant advantage over other trucks like the GMC Sierra 1500.
Conclusion and Final Thoughts
The Ford F-150 Lariat is more than just a truck; it's a legacy of Ford's commitment to excellence. From its design to performance, every aspect has been fine-tuned to perfection.
Recap: The Lariat stands out with its unique exterior design, luxurious interiors, and robust performance metrics.
Recommendations: The Lariat is an ideal choice for those seeking a blend of luxury and performance in a truck.
Final Thoughts: With its features and user-centric design, the Ford F-150 Lariat is not just a vehicle but an experience.
As we conclude this exploration, it's evident that the Ford F-150 Lariat is a testament to Ford's dedication to innovation and quality. But, is it better than other F-150 trims?
Whether you're an automotive enthusiast or seeking a reliable truck, the Lariat promises to exceed expectations. Dive deeper, explore its features, and join the league of satisfied Lariat owners.
Frequently Asked Questions
What additional features can be added to the Ford F-150 Lariat?
While the Ford F-150 Lariat comes packed with features, are several add-ons available. These include advanced towing packages, enhanced infotainment systems, and custom interior options. Incorporating these can further elevate the driving experience and functionality of the Lariat.
How does the Ford F-150 Lariat's fuel efficiency compare to other models in its range?
The Lariat boasts commendable fuel efficiency, especially given its performance capabilities. While exact figures can vary based on driving conditions and maintenance, it often outperforms other models in its category in terms of miles per gallon.
Are there any special maintenance requirements for the Ford F-150 Lariat?
Regular maintenance, such as oil changes and brake inspections, is crucial. However, given its advanced features and design, it's recommended to have periodic checks at authorized Ford service centers to ensure optimal performance and longevity.
How does the Ford F-150 Lariat fare in off-road conditions?
The Lariat is designed for versatility. Its robust build and features like adaptive LED headlights and responsive steering make it a favorite among off-road enthusiasts. However, for extreme conditions, additional modifications might be beneficial.
Is there a warranty or guarantee provided with the Ford F-150 Lariat?
Ford offers a comprehensive warranty for the F-150 Lariat, covering various aspects, from the engine to the interiors. The exact terms can vary based on the region and dealership, so checking with local dealers for specifics is advisable.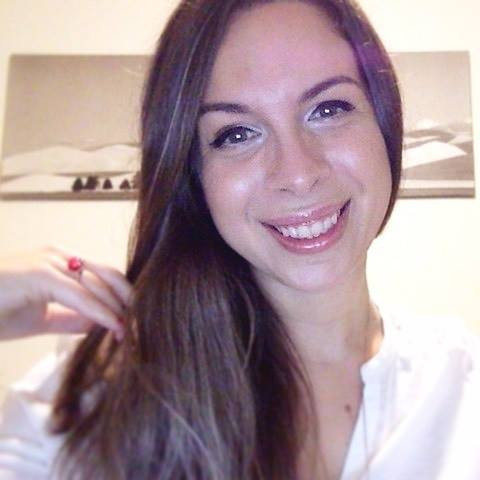 Luna Meschiari is a full-blooded car nut who is well known to local garages, as each article is meticulously researched and peppered with the latest piece of information. Guess what car she's driving right now? A RAV4 2021 Hybrid. But her heart also sleeps for pickups like the F-150. Get to know Luna better on the about us page.
Advertising links are marked with *. We receive a small commission on sales, nothing changes for you.