The 2021 Toyota RAV4 model has five USB ports. In these ports, you can charge various mobile devices. 
Also, there is a Qi-compatible wireless smartphone charging pad. You can find it in the center console.
USB ports were necessary and still are, so try one of these tips and tricks when they don't work.
In this article, we'll discuss all the different problems that might arise with the USB-Ports. As well as covering the easy solutions to get them working in no time.
Advertising links are marked with *. We receive a small commission on sales, nothing changes for you.
Quick summary of the possible issues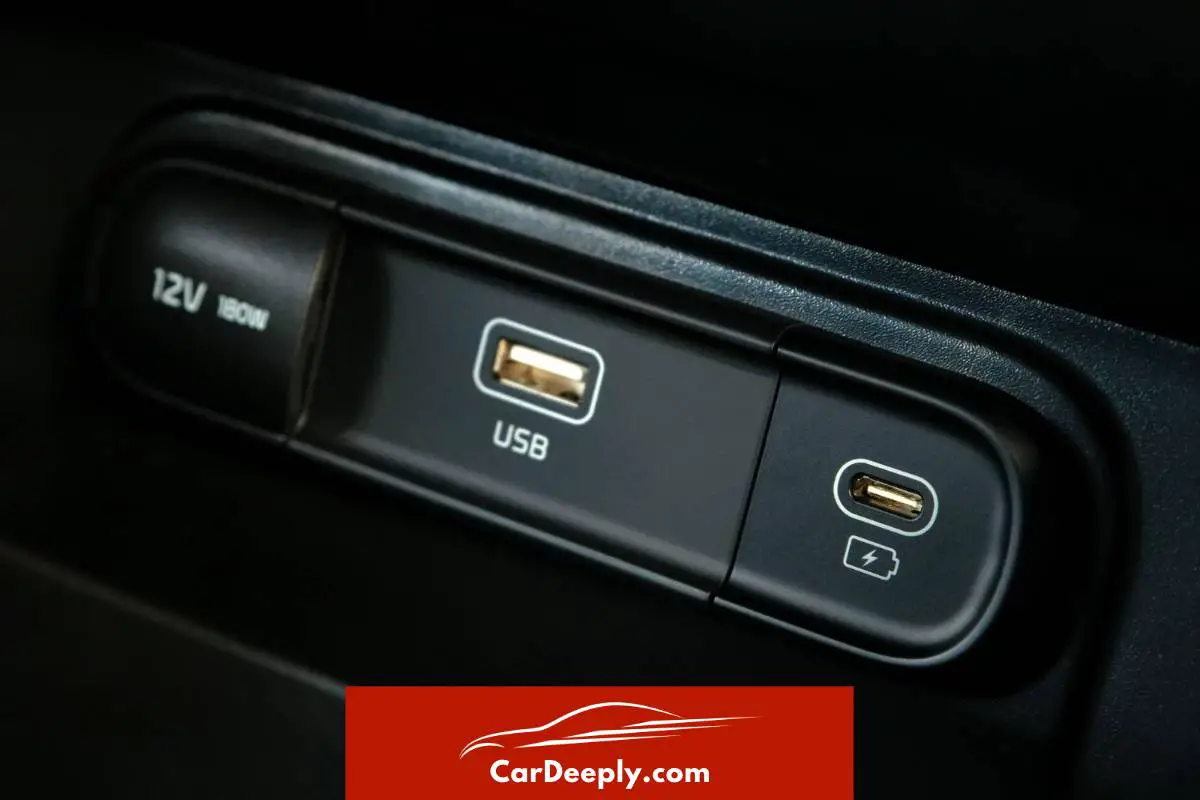 USB-Ports are the perfect user-friendly companion on board. Whether it is to charge our phone's battery or connect the maps option. So, when they stop working, we need to find a solution.
These are some of the possible USB-Port issues that you may encounter on the Toyota RAV4:
Stuck particles
Loose USB port
Data Only USB port
Can't charge your phone
The device is not recognized.
Toyota RAV4 USB-Port Stopped Working: 5 Common Issues
When it comes to technology, it's normal to encounter some issues every now and then. Here are the main ones referring to the USB-Ports.
#1: Stuck particles
Most, if not all, USB ports in cars do not have protection against dust and crumbs. Even though the main USB-Port has a small protecting pad, if you forget to close it between uses, then it's like it didn't have it.
Any dirt that flies through the air next to the USB port risks ending up in the port.
Here is what you might experience
You cannot wholly plug the USB into the port
The USB does not turn on
Dust is visible in the USB port
#2: Loose USB port
A loose USB connection will end up resulting in a lack of functionality. It could even end up breaking the port all in all.
If your USB Port is loose, you will experience something like this:
You plug the USB in, but it feels like there is space on each side
You can't turn on the USB, or
Your USB loses connection every few seconds
#3: Data Only USB port
Some USB ports only send data. What do we mean by "only send" data?
Well, this type of USB port offers you a chance to listen to music (USB flash drive with .mp3 files). Apart from that, you can install firmware updates or plug in your phone or some kind of music player.
This port will not charge your phone. This is because it doesn't have power terminals, only data connection terminals.
To check which USB port is in your car, do this:
Check your car's manual.
Try a few different cables and see which one reacts and shows a connection.
#4: You can't charge your phone or any other infotainment system
First thing's first, what is an infotainment system?
An infotainment system is usually a touchscreen or display. You can find it in the dashboard in the center of the vehicle.
What can be the problem?
You can't charge your phone, tablet, or laptop
Your infotainment system won't turn on or stutter
Your computer or infotainment system didn't get the cue to charge with higher amperage. Unfortunately, plugging in a Charge Only cable won't do the trick.
The USB standard has four terminals, from one to four. Most USB cables have a straight connection between the terminals (from one end to another). That way you can listen to music, charge your gadgets, etc.
#5: Your infotainment system doesn't recognize your device
What might you experience?
Your car won't display information about the plugged-in phone/device
You can't start the charging process
All this might be because the USB ports in your car connect to the infotainment system. So, when you include a powered port, his primary goal and use will be to send data.
Solutions to the USB-Port issues
Stuck particles
With slow and gentle moves, pick out everything you see with a toothpick. Do not push the toothpick deep to avoid damage. Instead, use the flashlight on your phone to see the interior.
Loose USB port
You will need a needle or any object with sharp edges and a flashlight.
You'll be able to notice two-pin holders that offer support, e.g., USB or whatever else you might have plugged in.
Using the needle, pull the two-pin holders in an upward direction. Be gentle and with calm hands. You don't want to make any sudden movements.
You can't charge your phone or any other infotainment system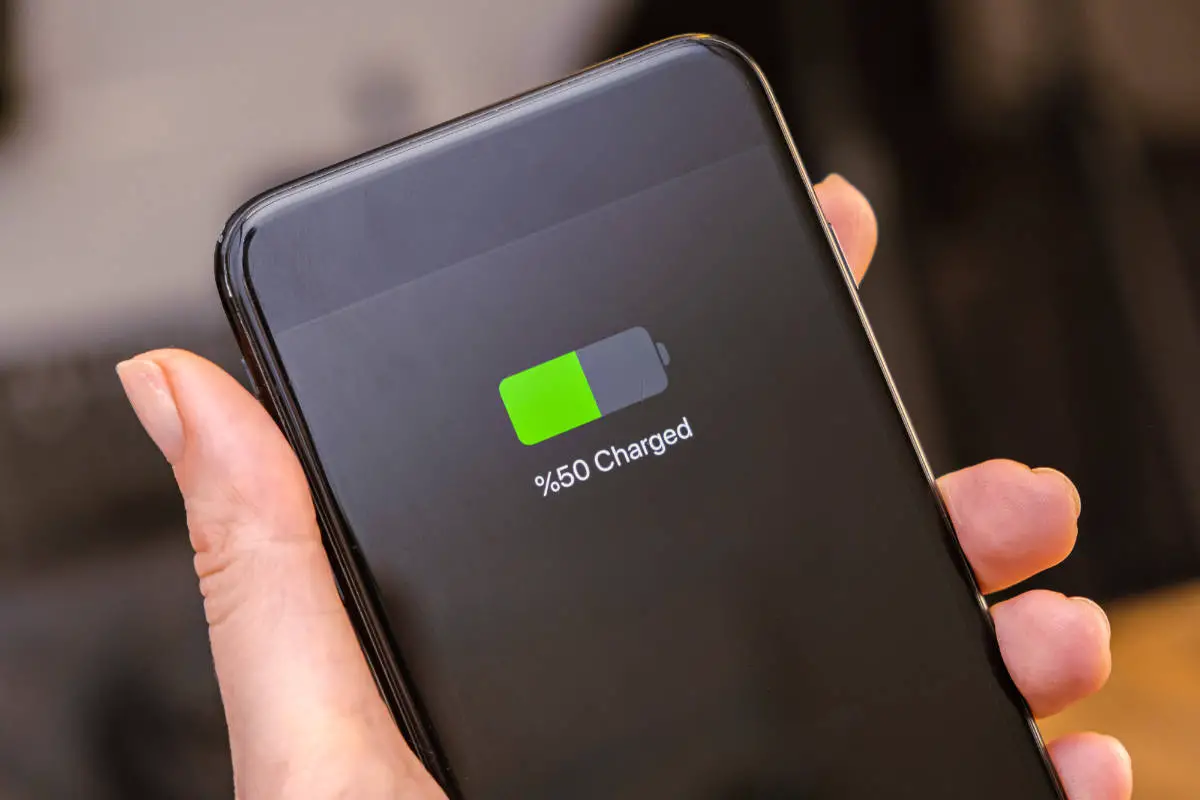 To turn a regular USB cable into a charging cable, short two terminals (two and three). It should work, and if not, there can be a few reasons:
You have an Apple device that does things differently.
You didn't short the correct terminals. 
Your infotainment system doesn't recognize your device
Use a USB cable designed for charging. It won't send data, which means no music or transferring files.
But, you will fix the problem of your phone/device not charging.
These solutions didn't work for your case. So, what else can it be?
If the USB cable recognizes your device, there is a chance you will have to use a cigarette-lighter adapter.
That is because the provided amperage is not high enough to charge your phone.
How can I fix that?
As mentioned, you will need to get used to the cigarette-lighter USB adapter. But, there is one thing you can try.
Use a charging cable from your phone or device—an original cable. Try to plug it in, and it might work.
Conclusion
Here you go, all the possible, do-it-yourself possible issues in one place.
If these solutions don't work, the problem can be more profound. The best advice is to get the car to a repair shop and consult with an expert.
If you are not ready to do that, you can always turn on and off the engine. As this can sometimes help solve an internal problem.
FAQ
What Can I Do: RAV4 USB Port Not Charging?
If your RAV4 USB port is not charging, first try using a different USB cable or device to isolate the issue. If the problem persists, consider having the USB port checked by a professional or your local Toyota dealership for a possible malfunction.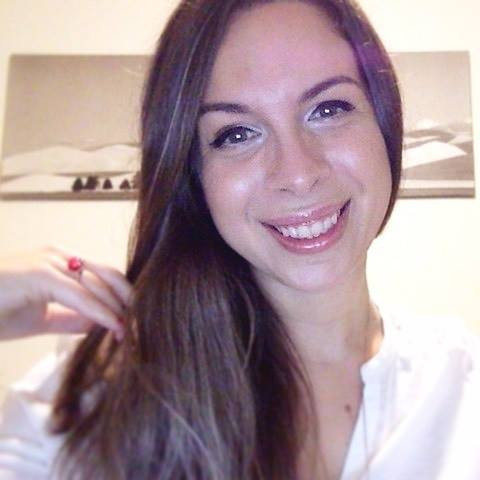 Luna Meschiari is a full-blooded car nut who is well known to local garages, as each article is meticulously researched and peppered with the latest piece of information. Guess what car she's driving right now? A RAV4 2021 Hybrid. But her heart also sleeps for pickups like the F-150. Get to know Luna better on the about us page.
Advertising links are marked with *. We receive a small commission on sales, nothing changes for you.