The Toyota RAV4 and Camry are two of the most iconic cars on the road today, loved by drivers for their performance and versatility. But which one is the smarter investment?
In this article, we'll break down all the main differences and even tell you which car does what better. So, let's get started, shall we?
Advertising links are marked with *. We receive a small commission on sales, nothing changes for you.
Comparison Chart Of Key Differences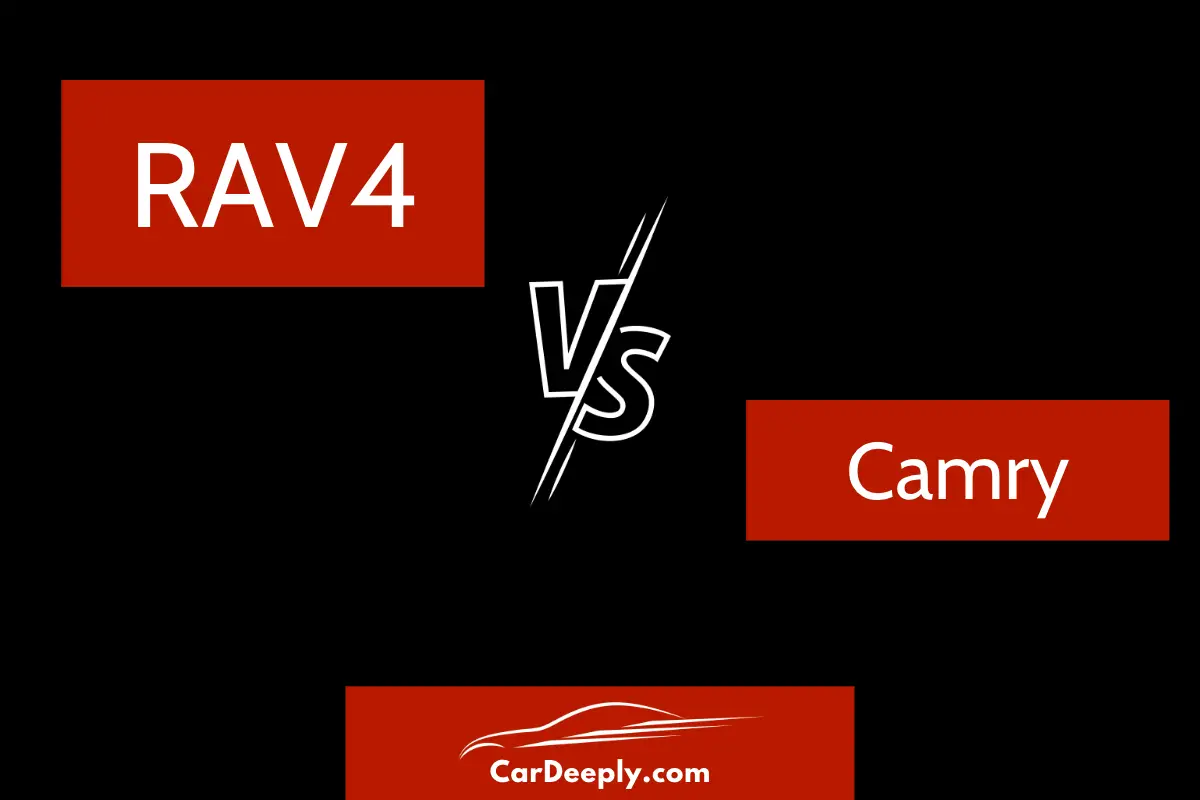 Here's a quick rundown of the biggest differences between both cars.
| | | |
| --- | --- | --- |
| Feature | Toyota RAV4 | Toyota 4Runner |
| Type | Compact SUV. | Midsize Sedan. |
| Length | Relatively less long.  | Longer. |
| Width | Wide. | Wider. |
| Seating | Up to 5 passengers. | Same as RAV4. |
| Cargo Space | Up to 69.8 cubic feet. | Up to 15.1 cubic feet. |
| Interior Design | Modern and sporty. | Modern, more generally stylized without a focus on sportiness. |
| Towing | Up to 3,500 pounds. | Up to 2,645 pounds. |
| Fuel Economy | Very fuel efficient. | Even more fuel efficient than RAV4. |
Rav4 Vs Camry 2023
Now, let's get to the main comparison.
Size And Roominess: Is The RAV4 Bigger Than The Camry?
Winner: Tie. Depends on preferences.
No, the RAV4 is not bigger than the Camry. 
In fact, the RAV4 is more compact and practical, measuring 180.9 inches long, 73.0 inches wide, and 67.0 inches tall, while the Camry is longer at 192.1 inches with a sleek and elegant appearance. 
However, both models can comfortably seat up to five passengers, with the Camry offering more legroom and the RAV4 providing more headroom. 
Cargo Space: Which Has More Room A Camry Or RAV4?
Winner: RAV4
The RAV4 2023 can hold a lot more items than the Camry can. 
It provides a generous 37.6 cubic feet of cargo space with all seats in place and a whopping 69.8 cubic feet when the rear seats are folded down. 
On the other hand, the Camry's sedan design only offers a bit of cargo space. You can only use 15.1 cubic feet of space using with the trunk.
Engine And Performance: Does The RAV4 Use The Same Engine As The Camry?
Winner: Tie. Depends on preference.
Yes. The base trims of both the Camry and RAV4 have the same engine, a 2.5-liter 4-cylinder producing 203 hp and 184 lb-ft of torque. 
Higher end trims can offer more power, such as the XSE V6's 301-hp V6 engine in the Camry, or the RAV4 Prime's 302-hp option.
Gas Mileage: Which One Is Better For Fuel Economy?
Winner: Camry
Both the Camry and RAV4 are fuel-efficient. The Camry gets an EPA-estimated 28 MPG in the city and 39 MPG on the highway, while the RAV4 gets an estimated 27 MPG in the city and 35 MPG on the highway. 
As you can see, the differences aren't very big on paper. In practice, the Camry's lighter weight and aerodynamic design can offer slightly more fuel efficiency than the numbers show. So it's a clear winner in this comparison. 
RAV4 Vs Camry Hybrid
Winner: Tie. Depends on preference.
The RAV4 Prime plug-in hybrid is rated at 94 MPGe in electric-only mode and 38 combined mpg in hybrid mode. The Camry Hybrid can achieve up to 52 combined mpg, and the fully gas-powered Camry offers an estimated 32 combined mpg. 
Overall, the Camry Hybrid is a more fuel-efficient option compared to the RAV4
However, if you prioritize fuel efficiency and eco-friendliness, the RAV4 Prime's electric-only range and fuel efficiency when running on gas and electricity make it a great pick.
Comfort, Reliability & Utility
Winner: Tie. Depends on preference.
The Camry and RAV4 are both comfortable and reliable vehicles. However, the Camry's sedan body style offers a slightly quieter cabin, while the RAV4's larger tires and off-road suspension system may lead to more road noise.
Both vehicles offer comfortable seating options, but the Camry's real leather seats may provide a more luxurious feel compared to the RAV4's faux leather. 
As for utility, the RAV4's larger cargo capacity and optional roof rails may make it a better choice for outdoor enthusiasts, while the Camry's slightly better fuel efficiency and towing capacity may be more suitable for long road trips.
Design
Winner: Tie. Depends on preference.
The Camry and RAV4 boast distinct designs that make them standout. The Camry has a sleek and sophisticated style, characterized by sharp lines as a sedan.
On the other hand, the RAV4, as an SUV, has a tough and aggressive appearance with a boxy shape. While the Camry offers more color choices than the RAV4, both have various trim levels with different interior and exterior accents.
Driving & Handling
Winner: Tie. Depends on preference.
The Toyota Camry and RAV4 offer different driving and handling experiences to suit your needs. The Camry provides a sporty and responsive ride with stable handling, while the RAV4 offers a comfortable ride on rough roads with higher ground clearance. 
The winner depends on personal preferences and driving needs, so choose the one that best fits your lifestyle.
Safety Features
Winner: Tie. 
Both cars have advanced safety features, including standard lane departure warning, lane keep assist, pre-collision safety and post-collision safety systems.
The Camry also has dual front and rear side-mounted airbags, while the RAV4 has a blind-spot monitor and rear cross-traffic alert. Both models have received high safety ratings from the NHTSA and the IIHS.
Infotainment & Technology:
Winner: RAV4
Both cars have impressive and enjoyable infotainment and technology features, but the RAV4 offers a lot more.
The Camry has a decent 7.0-inch display with 6 speakers, while the RAV4 boasts a larger 10.5-inch touchscreen display with premium JBL audio and Apple CarPlay/Android Auto compatibility. Plus, it has an optional wireless charging pad.
Towing
Winner: RAV4
The Camry and RAV4 offer sufficient power for drivers who need towing capability. The Camry can tow up to 2,645 pounds, while the RAV4 can handle up to 3,500 pounds. 
If you want to haul large things along, then the RAV4 is definitely the winner.
Price and Trim Levels
Winner: Camry
The Camry is generally more affordable, starting at around $25,000, while the RAV4 starts at around $27,000. However, the RAV4 offers trim levels such as Adventure and TRD Off-Road, which have features better suited for off-road driving. 
What's Special About RAV4?
Rav4 is a popular crossover SUV manufactured by Toyota. The car has been in production since 1996 and is currently in its fifth generation. Here are some unique features of RAV4:
Agile and fun to drive.
Spacious and practical interior..
Advanced safety features come standard.
Great fuel economy.
Available hybrid powertrain option.
What's Special About Camry?
The Toyota Camry is a midsize sedan that has been a best-seller in its segment for years. Here are some unique features of Camry:
Comfortable and quiet ride
Roomy and well-designed interior
Wide range of trim options.
Excellent fuel economy.
Strong reliability and resale value
FAQs
RAV4 or Camry: Which costs more to insure?
Generally, RAV4 costs slightly less to insure due to its lower value.
Is the RAV4 on a Camry frame?
No, they're distinct models that share some components but have different frames.
Which car is more suitable for families, a RAV4 or a Camry?
Both are suitable, but RAV4 is more family-friendly due to its larger size and higher ground clearance.
Final Thoughts: Is Camry or RAV4 Better For You?
So, which car is the better pick: the Toyota RAV4 or Camry? 
It comes down to your priorities. If you want performance and versatility, go with the RAV4. If you value a comfortable ride and spacious cabin, choose the Camry.
But no matter which you choose, both the RAV4 and Camry are reliable, high-performing vehicles that will give you years of stylish and comfortable driving. 
You can take your pick and enjoy the ride without regret.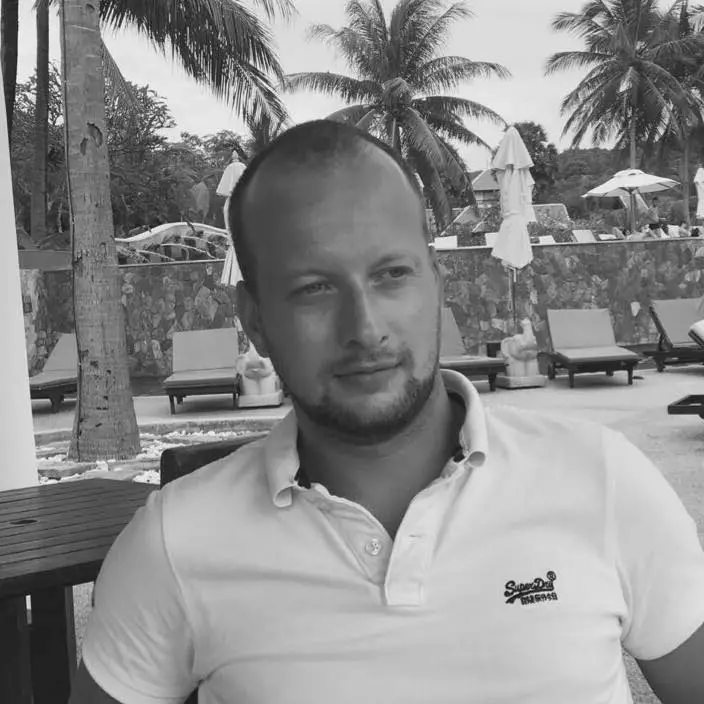 Sebastian loves convertibles and drove a BMW 335i for a long time (325 hp is just a dream). Today, with two children, he is more concerned with SUVs and family-friendly vehicles. In addition to an Audi A4 Avant, he also drives a Cupra Formentor VZ – even as a family man, you can't do without speed. Get to know Sebastian better and visit the About Us page.
Advertising links are marked with *. We receive a small commission on sales, nothing changes for you.