Buying a new RAV4 can be overwhelming because they are all just amazing. It is a perfect vehicle, with ideal performance & an excellent design (in our opinion).
So, when it comes to all the trims you can opt for, there is often too much or too little information about each one.
In this article, find the differences between the XLE and the XSE trims, and opt for the one that fits you right!
Advertising links are marked with *. We receive a small commission on sales, nothing changes for you.
The Difference Between XLE & Xse Trims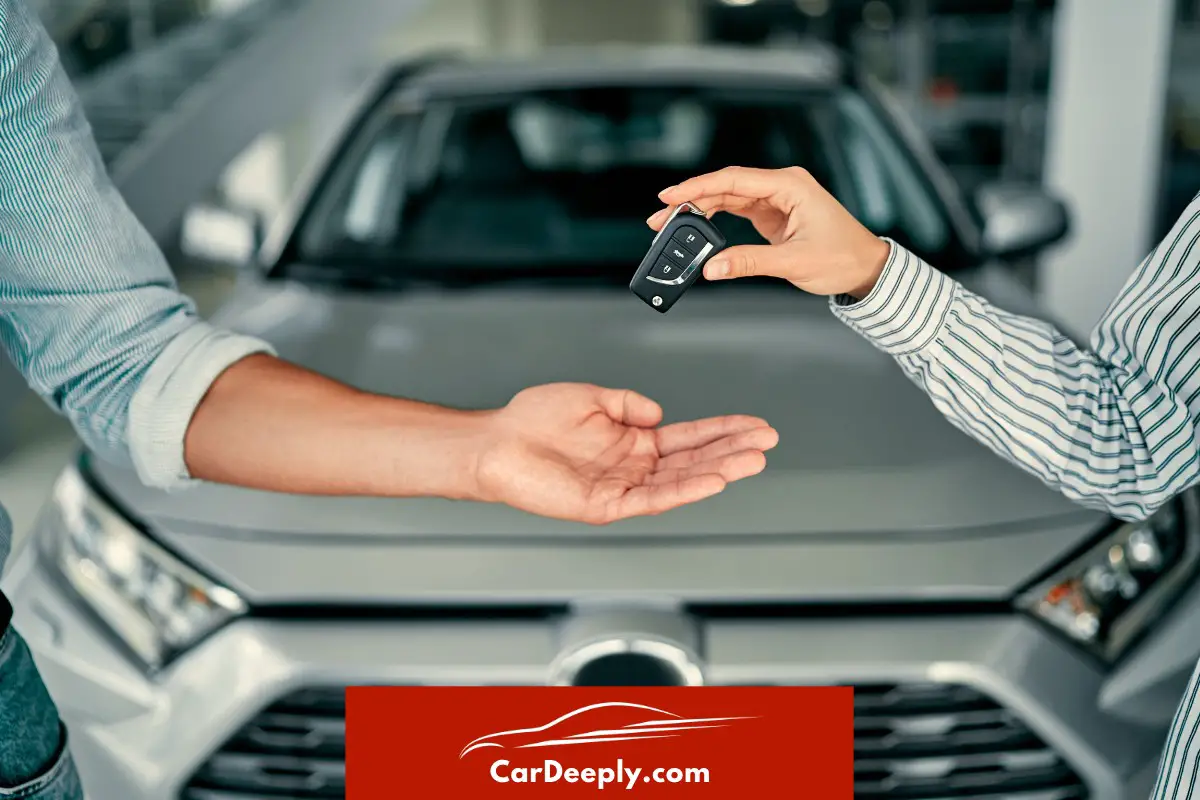 Both the RAV4 XLE and XSE are good options, but you should be aware of critical distinctions before choosing one, says Evto. 
Just to clarify before we start, let's take a look at what the acronyms mean for both XLE and XSE.
XLE stands for Executive Luxury Edition, and XSE stands for Extreme Sport Edition.
Now, let's see the differences between the two RAV4 editions!
See also: RAV4 XLE vs. LE!
RAV4 XLE Vs. XSE: Obvious Differences
Operating the RAV4 Hybrid daily is the most fun thing you can do, in our opinion. 
You'll value all of the features that the XSE offers that the XLE does not, such as:
Seat Fabrics
The RAV4 Hybrid is the ideal synthesis of comfort, toughness, and style.
Both designs should keep you cool on hotter days.
The XLE's seat is made of fabric, while the XSE's inside is made of mixed material with softex leather for added protection against dirt or other spills.
Front Suspension With Sport Tuning
Driving is exhilarating thanks to the sport-tuned front suspension, which also smooths out road jolts for enhanced comfort on your next excursion.
LED Accent Lights that are Vertical
Vertical LED strips that highlight the front of your car make up the accent lights of the XSE. 
It offers a distinctive appearance to people who value flare and personalization!
Black Roof Style
Toyota's dependability and quality standards are combined with the distinctive, contemporary black roofing appearance to produce a unique car design for those looking for something different.
There are many more differences, but now you get the bigger picture!
RAV4 XLE Vs. XSE: Engine & Transmission
The 2.5-liter four-cylinder engine in the 2022 RAV4 Hybrid XLE and XSE generates 219 horsepower.

Additionally, it has a low cabined city/highway gas rating of 6.0L/100km and a towing capability of up to 1,750 lbs.
The engines are strong and very dependable, and the speed is not their bad side.
RAV4 XLE Vs. XSE: Infotainment System
Now let's review the electronics in the RAV4. 
Rearview Mirror With Digital Display and Homelink Garage Opener
The XSE combines the standard rearview mirror seen in the XLE with a digital display option that offers a new method of viewing behind your car.
Through Homelink, you may connect it to unlock your garage as well.
Multi-Information Display
Compared to the 4.2-inch vertical screen in the XLE, the dashboard of the XSE has a larger 7-inch LCD screen that lets you see more of your car's settings.
Touchscreen Display
The RAV4 Hybrid XSE's 8-inch touchscreen display is a nice improvement over the XLE's 7-inch screen.
In addition to having a more upscale appearance, it will also provide you with a larger view of the backup camera when using Apple CarPlay or Android Auto!
Remote Access
A remote connect feature on the RAV4 Hybrid XSE enables the driver to open all doors and start the engine remotely.
After the trial, it will also allow the remote engine to start using the key fob.
Additionally, it includes Safety Connect and Service Connect.
All-Access Trial On SiriusXM
With a 3-month trial subscription to SiriusXM, you'll have everything you need to be occupied when traveling or even camping!
Security Alarm for Theft
Compared to the XLE, which includes an engine immobilizer, the XSE's anti-theft alarm functions in tandem with the engine immobilizer.
RAV4 XLE Vs. XSE: Features
Many practical features are included as standard equipment in both variants, such as heated passenger seating, an 8-way power driver seat, and a heating leather-wrapped steering wheel.
Smart Key with Front Door & Push-Button-Start powers both the rear door and the smart entry.
RAV4 XLE Vs. XSE: Price Differences
The price of the XLE edition starts at $36,350.    
The price of the XSE edition starts at $40,790.
It is clear at this point that the XSE is a more advanced model, which is precisely why the XSE model is more expensive.
What Is a RAV4 XSE Package?
There are a lot of things that you can get with your XSE Advanced Technology Package.
Some of it includes a front & rear parking assist with automatic braking (PA w/ AB). 
Also, the XSE package consists of a Qi-Compatible wireless phone charging with a charge warning light!
Is RAV4 XSE Worth It?
Because of its incredible fuel efficiency and upscale interior, the 2022 Toyota RAV4 Hybrid XSE is worth its price.
The Hybrid XSE has several included extras that make it well worth the price, such as heated front seats with SofTex upholstery and various driving modes that will make your life easier!
All in all, yes, the XSE trim is super worth it!
What Is The Difference Between The Hybrid XLE & Hybrid XLE Premium?
Compared to the Hybrid XLE, the Hybrid XLE Premium has a more upmarket vibe. Instead of 17-inch wheels, it sports 18-inch wheels, and the black metallic finish is menacing.
Additionally, the XLE Premium gains from having built-in LED fog lights.
Perhaps even more significantly, this higher version boasts a motorized moonroof. On the Hybrid XLE, this sort of sunroof is optional but not standard.
Also, Toyota decided to use more refined inside materials for the Hybrid XLE Premium. On its seats, it boasts SofTex upholstery, whereas the Hybrid XLE only has standard fabric. The shift lever and steering wheel of the Hybrid XLE Premium are also covered in leather.
The following components appear kinda unimportant; however, certain people with keen eyes may pick them out.
Anti-slip inside door grips, center console highlights, and anti-slip in-dash storage trays are all features of the XLE Premium.
The XLE Premium, like the XLE, has a nice touchscreen as essential equipment and can be upgraded to a nine-inch touchscreen from a seven-inch.
The XLE Premium's improved infotainment system will have 11 JBL speakers, which makes a difference. Unfortunately, only six speakers make up the XLE's enhanced audio system.
When it comes to safety, there is only one distinction. The Hybrid XLE Premium has a parking assist feature with automated braking; the Hybrid XLE does not.
Is XLE Premium Worth It?
Overall, the Toyota RAV4 XLE Premium model is a perfect choice.
It provides more desirable features than the most well-liked XLE variant without costing a fortune.
Naturally, the less expensive trim is more popular, but on the other side, we do believe that the upgrade is worthwhile.
FAQ
What does Xse mean on Toyota RAV4?
Xse stands for "Extreme Sport Edition".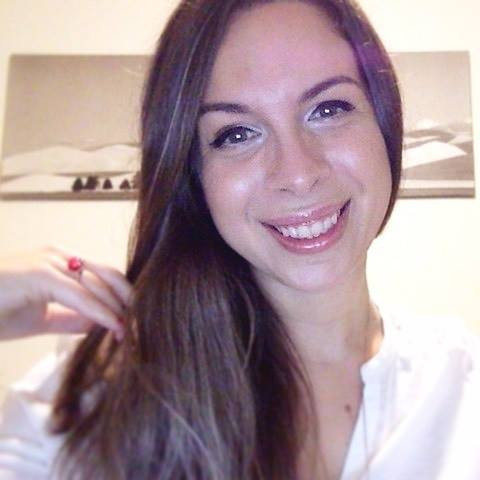 Luna Meschiari is a full-blooded car nut who is well known to local garages, as each article is meticulously researched and peppered with the latest piece of information. Guess what car she's driving right now? A RAV4 2021 Hybrid. But her heart also sleeps for pickups like the F-150. Get to know Luna better on the about us page.
Advertising links are marked with *. We receive a small commission on sales, nothing changes for you.