Did you buy a fancy V6 Camaro, drove it for a few years, and now you want to make it even better? Well, we feel you! 
V6 Camaro already has a nice and profound sound, but why not make it louder if you can, right? Especially if you use the car daily and call it your baby. 
In this article, you will find out if there is a possibility of changing a V6 sound. And we will provide some solutions too. Keep reading to find out. 
Advertising links are marked with *. We receive a small commission on sales, nothing changes for you.
Making Your V6 Camaro Sound Louder 
The most straightforward approach to making your Camaro louder is to replace the stock system with something different.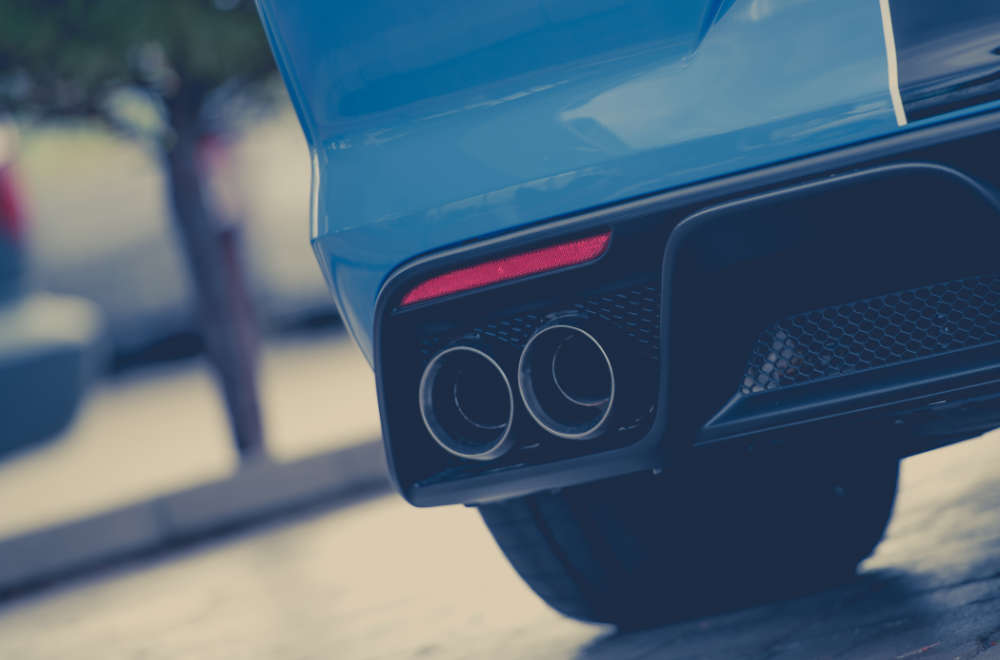 Remove the muffler on the Camaro if workable and use a system that has been proved to provide sound quality. To boost the sound volume, you may also delete secondary cats.
There are a few things to consider while looking for an exhaust for your Camaro V6. One factor to keep in mind is the material; steel is preferable. 
Another factor to consider is whether there is already a muffler included. Also, think about whether there is a warranty and how long it lasts, the size of the downpipe, and the exhaust style.
Here is a list of exhaust systems you can use for your Camaro V6 to sound way better! 
Borla ATAK Exhaust System
Borla's ATAK Exhaust System is designed and built in the United States. It emits high decibel levels using its Acoustically Tuned Applied Kinetics (ATAK) technology. 
This technology also regulates the sound, allowing it to be played at extremely high volumes with minimal to no distortion.
It also employs its revolutionary Multicore design, enabling the vehicle to reach its full potential.
It has fantastic steel construction, corrosion won't affect it, and is part of ATAK technology.
Currently, this is one of the best exhaust systems on the market for the Camaro V6. 
Flowmaster Cat-Back Exhaust System
The Flowmaster Exhaust is one of the most popular exhausts. This brand lets everyone know who is in charge of your vehicle. You can use it in any state or nation without infringing on any rules.
It is pretty durable; Flowmaster is known for producing high-quality, long-lasting goods.
And there's one reason you're doing it all: the sound. Because it has a low interior, it will give you a powerful sound as you sit securely behind the wheel.
Conclusion
Now you have an idea of how to make your car more…. about sound! 
Consider going to the mechanic or asking someone for help on the matter if you don't know how to do it yourself. Enjoy your fantastic car with a new exhausting system, and drive safe!
But, before we say goodbye, you should take a look at the most frequently asked questions.
Frequently Asked Questions – FAQ
If you didn't find the answer you were looking for above, maybe our FAQ will help! 
Can you make a V6 Camaro loud?
Yes – there is a possibility to make your V6 sound. You can opt for a new exhausting system. Usually, the stock system is less loud than people prefer, so there are choices. 
However, it will not boost the car's performance or affect fuel efficiency. 
What Exhaust Sounds Good on a V6 Camaro? 
As we mentioned above, there are several good exhausting systems you can choose from: 
Borla ATAK Exhaust System 
SLP Axle-Back Exhaust System 
Cat-Back Exhaust System With X-Pipe 
Flowmaster Cat-Back Exhaust System 
MAGNAFLOW Dual Performance Muffler
Take a look above for more info on the two best exhaust sounds for Camaro V6!
There are more, but these are rated as a top choice for V6 Camaro vehicles. 
How Do I Make My V6 Sound Deeper?
Select a muffler design that provides for exhaust restriction and resonating chambers. It will allow the pulses of the exhaust to clash to intensify the sound of the V6 exhaust. The sound waves colliding with the exhaust gas will strengthen the tone of the exhaust.
How Can I Make My V6 Sound Like a V8?
A lot of people are talking about this topic. Unfortunately, there is no simple answer.
You can try the exhausting systems we mentioned above. Or, there is another option, which would be a complete engine swap.
That could be the only way to make your V6 car sound like a V8 car. 
What Muffler Sounds Good on a V6?
Number one would be Thrush 17658 Welded Muffler. 
Because the V6 muscular engine produces a lot of vibration, the associated muffler needs to be highly durable. And it's in this area that the Thrush 17658 shines.
It's built entirely of welded metal and has an aluminum cover. As a result, the entire system is rust-resistant and long-lasting.
Our next suggestion is Borla 400286 ProXS Muffler. Oh, Borla! 
The Borla ProXS muffler boosts engine performance to new heights. In addition, the adjustment improves the car's fuel economy. Apart from the fact that it is environmentally friendly, it adds to the component's total worth. So worth it!
You can use several other mufflers, like Flowmaster 953047 Super 40 Muffler or MagnaFlow 10416 Exhaust Muffler. 
So many choices!
Can I put a V8 exhaust on a v6?
Yes – you can fit a V8 exhaust in a V6 car. Of course, there might be some adjustments necessary, but all in all, yes! 
How Do I Make My v6 Exhaust Crackle? 
You're more likely to gear the popping if your exhaust is free-flowing. As a result, using high-flow cats* and high-flow mufflers** to replace the restrictive factory cats can help you hear the pops more clearly.
You may also get beautiful crackling by keeping the fuel injectors running. At least for a while after the throttle was shut off. However, this is only for the purpose of sound. It has the potential to impede performance, so be cautious!
* or entirely removing them, though this is not usually street-legal 
** or, again, no mufflers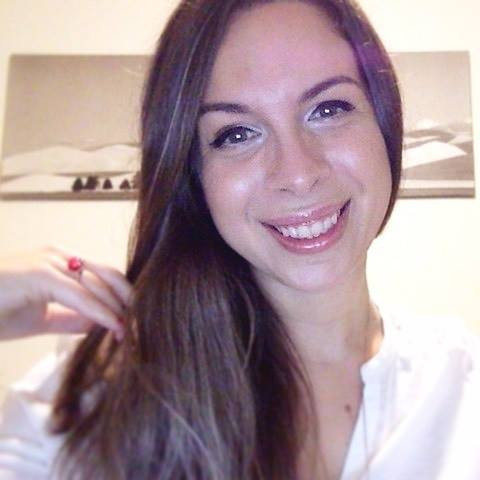 Luna Meschiari is a full-blooded car nut who is well known to local garages, as each article is meticulously researched and peppered with the latest piece of information. Guess what car she's driving right now? A RAV4 2021 Hybrid. But her heart also sleeps for pickups like the F-150. Get to know Luna better on the about us page.
Advertising links are marked with *. We receive a small commission on sales, nothing changes for you.