The most important thing about buying a new car is not money. But getting the one that works best for your family or needs.
Have you ever wondered if you need a 3-Row SUV? If so, you landed on the right page!
When it comes to investing in a new vehicle, it is crucial to think in the long term. Ensuring this way that the new SUV will become an essential ally to make your life easier.
In this article, we will list the reasons why you should or shouldn't buy a 3-Row SUV. As well as helping you find the best SUVs based on affordability, luxury, and family cars.
Let's dive right into it.
Advertising links are marked with *. We receive a small commission on sales, nothing changes for you.
Do I need a 3-Row SUV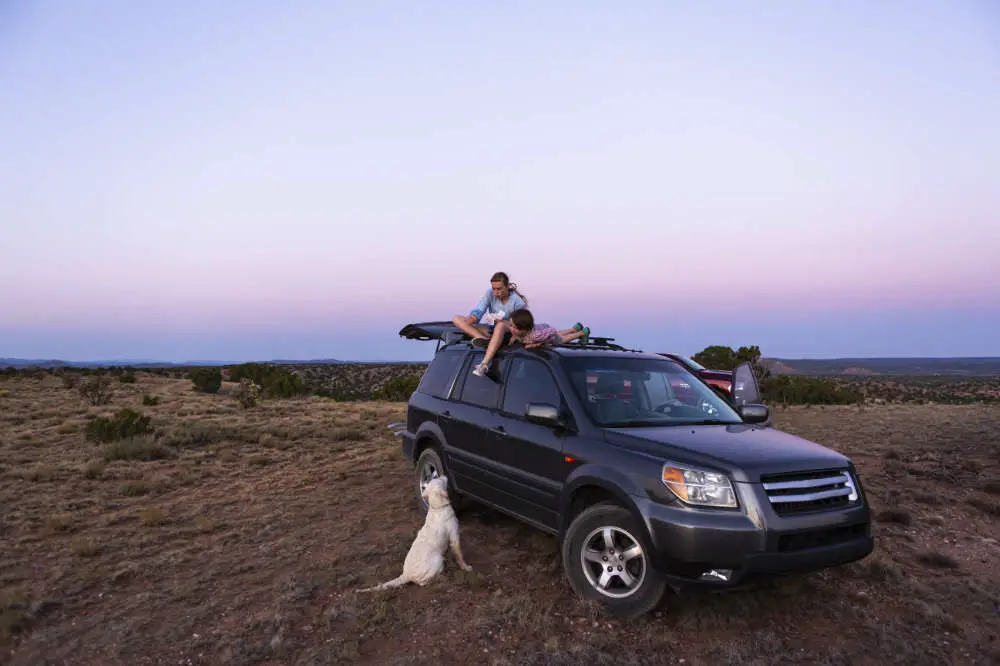 Yes and no. It's hard to tell if you need a 3-row SUV or not. It all depends on a few things.
What are your preferences and needs?
What do you need in the matter of safety and comfort?
How much space do you need in your trunk?
How much legroom do you need?
Pros and Cons of a 3-Row SUV
Pros of a 3-Row SUV
More seats
Versatility
Child seating and carpooling are available
A third row can extend the seating capacity of a car by two or three seats. That will allow for up to eight passengers in most models.
Because of the extra room, it will be easier to commute for work or transport a larger family on a road trip.
Kid safety locks and configurations are usually standard in third-row automobiles. That allows you to use one or two child seats.
In general, it is an excellent choice for individuals who carpool with friends or family.
Cons of a 3-Row SUV
Increased size of the vehicle
Loss of cargo space
Higher prices
3-Row SUVs are larger cars compared to crossovers or sedans. As a result, some models may not be as efficient as the rivals on the road.
There's also a noticeable lack of cargo capacity, as the third row can reduce your cargo space. But, if you need space, you can fold down the final row, detach it, or remove it from the vehicle.
Finally, they can be more expensive than 2-Row alternatives.
3 Most Usual Cases Where a 3-Row SUV Makes Sense
Case 1: When Having More Than Three Kids
Using an SUV with three rows is necessary when having more than three kids.
Kids need space, a lot of it. If you and your better half also love going on trips, you may be grateful for your three-row metal pet.
A cramped space ends up irritating both parents and kids. And this reflects mostly on long family trips. Having a 3-Row SUV will allow for enough space.
Not only for the entire family but also for all the gadgets that come with a trip. Like backpacks, snacks, toys, and electronics.
Of course, this is not only an option for those with kids. If you are a traveler and often travel with friends or family, you'll find the 3-Row SUV more than comfortable.
Case 2: Picking Up Other Schoolmates
Suppose you are a mom or a dad picking up your kids at school. If you do that, you often pick up other people's kids. And you'll have space for them in your 3-row SUV.
School pick-ups, football training, ballet recitals, and school performances.
These are only a few of the many situations you may need it for. So you need to have space for all the things your kids might need.
Case 3: Carpooling for Work
Sharing is caring, or so they say! Apart from allowing you to use the carpool lane, it will save you money. With a 3-Row SUV, you can drive with several colleagues and split the costs.
Whether it's for work or extracurricular activities, you will have more space and save money.
Happy carpooling!
10 of the Best 3-Row SUV on the Market
From so many 3-Row SUVs in the market, which one should you choose? Which one is the right choice for your needs?
Here is a list of 10 fantastic options depending on what your needs are, separated into three categories:
3-Row SUV for Families
Model: 2019 Chevrolet Traverse
Price: $27,254 – $47,575
Seats: Lower trim (up to 8 seats), higher trim (up to 7 seats)
Trunk volume: 98.2 cubic feet
Engine power: 310 horsepower
The 2019 Chevrolet Traverse has excellent fuel-saving stop-start technology. Also, it is spacious for transporting people or freight.
It has only a few negative sides, one of them being its average interior quality.
Model: 2019 Dodge Durango
Price: $32,631 – $64,045
Seats: up to 7 seats
Trunk volume: 85.1 cubic feet
Engine power: 360 horsepower
The midsize SUV ranking places the 2019 Dodge Durango in the top three.
It boasts a lot of storage space and an easy-to-use infotainment system.
Model: 2020 Ford Explorer
Price: $32,355 – $55,510
Seats: up to 7 seats
Trunk volume: 87.8 cubic feet
Engine power: 365 horsepower
The 2020 Ford Explorer has good fuel economy, plenty of engine power, and good handling. It is highly recommended.
Model: 2019 Honda Pilot
Price: $31,340 – $44,198
Seats: up to 7 seats
Trunk volume: 79 cubic feet
Engine power: 310 horsepower
The 2019 Honda Pilot is a perfect choice for a family SUV. It offers plenty of space, comfort, and technology all under one roof.
3-Row Luxury SUV
Model: 2021 Lincoln Navigator
Price: $76,705 – $101,855
Seats: up to 7 seats
Trunk volume: 103.4 cubic feet
Engine power: 450 horsepower
One of the top-rated luxury big SUVs for 2021 is the Lincoln Navigator.
It's plentiful and robust, with enough room even by the norms of this class of colossi.
Model: 2022 Jeep Grand Wagoneer
Price: $87,845 – $104,845
Seats: up to 7 seats
Trunk volume: 116.7 cubic feet
Engine power: 392 horsepower
The all-new Jeep Grand Wagoneer debuts in 2022 and ranks near the top of the premium luxury SUV rankings.
It's stylish, comfortable, roomy, and simple to drive.
Model: 2022 BMW X5
Price: $59,400 – $105,900
Seats: up to 7 seats
Trunk volume: 72.3 cubic feet
Engine power: 335 horsepower
The cabin of the 2022 BMW X5 is well furnished and has a restrained style.
The first and second rows are comfortable and spacious. Unfortunately, the available third row is not that spacious.
The cargo compartment is spacious, and the infotainment system is simple to operate.
Model: 2022 Cadillac Escalade
Price: $76,295 – $107,595
Seats: up to 7 seats
Trunk volume: 121 cubic feet
Engine power: 420 horsepower
The Cadillac Escalade 2022 ranks towards the top in the premium significant SUV rankings.
It's luxurious and comfy, with plenty of space inside.
Most affordable 3-Row SUV
Model: 2022 Volkswagen Tiguan
Price: $25,995 – $36,595
Seats: from 5 to 7
Trunk volume: 65.3 cubic feet
Engine power: 184 horsepower
The compact SUV rankings place Volkswagen Tiguan in the middle.
It's roomy and luxurious. But, an average engine, demanding climate, and steering wheel hold it back.
Model: 2022 Mitsubishi Outlander
Price: $26,095 – 35,345
Seats: up to 7 seats
Trunk volume: 79.7 cubic feet
Engine power: 181 horsepower
The 2022 Mitsubishi Outlander offers a great deal. High-quality cabin, intuitive technology, composed handling, and a considerable cargo room.
The negative aspect of this car is its engine. It's under powered.
Conclusion
Buying a vehicle is often a challenging job. The reason behind that is all the specifications you have to go through. Picking out a car is not a one-day job.
All the cars featured in this article are superb investments. Read each description and see which one is THE one.
Have one thing in mind: keep every aspect in mind if it aligns with your needs. Buy something because it will make you and your family happy!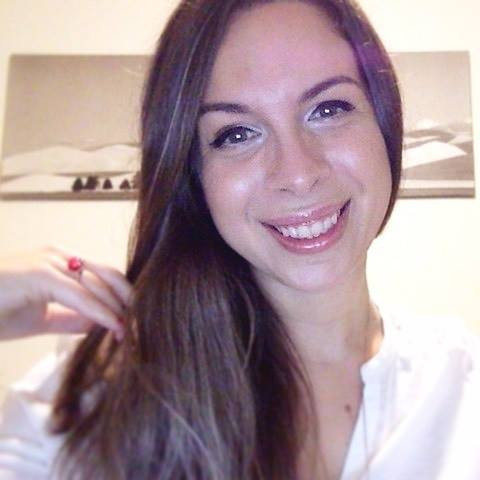 Luna Meschiari is a full-blooded car nut who is well known to local garages, as each article is meticulously researched and peppered with the latest piece of information. Guess what car she's driving right now? A RAV4 2021 Hybrid. But her heart also sleeps for pickups like the F-150. Get to know Luna better on the about us page.
Advertising links are marked with *. We receive a small commission on sales, nothing changes for you.