Today we're going to show you the best SUV for hauling lumber and why hauling with an SUV is better. We will help you to choose the right SUV that you can use for hauling lumber and also as a family car.
Buying an SUV is a hard choice to make.
There are hundreds of different SUV models available in the market. These models come with thousands of different options. Some offer Luxury, power, and Style. Where others come with more seating space and boot space.
I would recommend an SUV rather than a mid-size truck. SUVs ( sports utility vehicles ) are used for their multipurpose capability. One single vehicle can be used as a family and towing vehicle.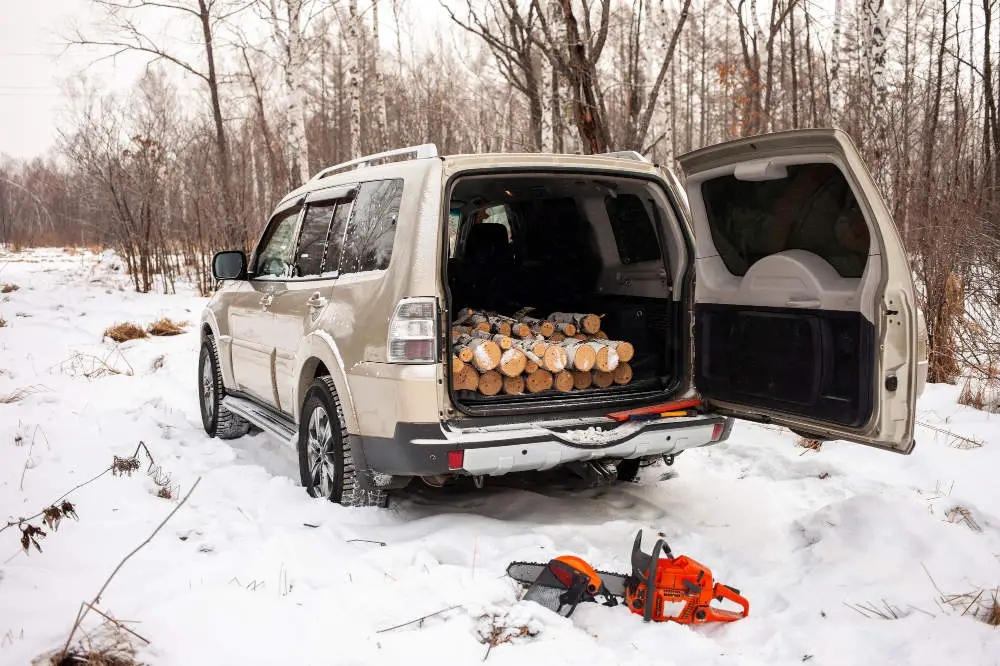 You should keep in mind that every SUV can not be used for hauling lumber. For example, the crossover SUVs are compact. They have the less hauling capacity and they are not suitable for this job.
In this article, we will discuss the best SUVs, especially full-size SUVs because they fit well for this job. We will also discuss the following topics
Hauling Lumber With SUV
Full Size SUV Ss Crossover SUV
Top 3 Best SUVs For Hauling Lumber
Conclusion
Advertising links are marked with *. We receive a small commission on sales, nothing changes for you.
Hauling Lumber With SUV
Hauling with an SUV is more practical than hauling with the truck, especially with a Full-size SUV. If you are looking for a hauling vehicle, then many people will tell you to buy a Pickup Truck instead. — which is not so helpful.
Not everyone needs a pickup Truck, sometimes we look for a more practical vehicle like an SUV.
Trucks are good for some scenarios where they are bought only for work and hauling.
Trucks can be used as family vehicles but not for everyone. Some people want SUVs because work is not their top priority. They want more than a tool, a practical vehicle that can serve as a good family vehicle.
Full-Size SUV Vs Crossover SUV
The main difference between a full-size SUV and a crossover SUV is the chassis.
A crossover is based on standard passenger car chassis. Meanwhile, a full-sized SUV is based on Truck Chasis.
Full-sized SUVs are generally larger than Crossover SUVs. It has more cargo space to offer. Full-sized SUVs use a powerful drivetrain as compared to Crossovers.
Crossovers are good for serving as small family vehicles. They are designed for this purpose. Crossovers are not good at doing hard tasks, such as offroading, towing, and hauling lumber.
When it comes to hauling lumber, the crossovers are not recommended. Because in most cases they don't have enough space for the lumber you want to haul. Unavailability of space forces you to tie your cargo up on the roof which is not safe at all.
A full-size SUV Provides more than enough space for you to haul without risking your life.
Top 3 Best SUVs For Hauling Lumber
Ford Expedition
Ford Expedition is one of the best-selling SUVs in the USA. Ford Expedition is also the highest towing capacity SUV. Ford has been manufacturing Expedition since 1997.
The first generation of Expedition came in 1997. The latest and 4th generation of Expedition came in 2017.
Powered by a 3.5L Ecoboost V6, it makes 375 HP at 470 lb-ft of torque. Add Ford's heavy-duty tow package and this SUV can tow up to 9,300lbs. Without the package, the towing figure goes down to 6000lbs. which is still enough to tow a mid-size boat and cargo trailer.
Ford Expedition has 3 rows of seats. It can accommodate 8 people and 7 people with the second-row captain seat down.
When it comes to cargo space the Expedition has more than enough to offer. 104.6 cubic feet of space with 3rd and 2nd row folded. Ford Expedition also comes in a long-wheelbase variant called Expedition Max. Ford Expedition Max has 121.5 cubic feet of space to offer.
The cargo space is wide enough to haul small pieces of furniture, pieces of wood, and even a 4×8 plywood can be hauled easily in the back.
The three-row Expedition base price is $52,810. The Expedition Max Platinum comes at around $76,000.
Chevy Suburban
Suburban is a full-size 3 row SUV from Chevrolet. Suburban comes with 3 different engine options 5.3L V8, Duramax 3.5L Diesel Turbo, and 6.2L V8
The maximum towing capacity of a Chevy Suburban is 8,300lbs if maxed out. The towing capacity varies, depending on Engine displacement and which drivetrain you have.
5.3L V8 Engine  

6.2L V8 Engine    

Duramax Turbo-Diesel 3.5L

2WD: 7,800 pounds
4WD: 7,600 pounds
2WD w/ Max Trailering Package: 8,300 pounds
4WD w/ Max Trailering Package: 8,100 pounds

2WD: 7,600 pounds
4WD: 7,800 pounds
2WD w/ Max Trailering Package: 8,200 pounds
4WD w/ Max Trailering Package: 7,900 pounds

2WD: 8,100 pounds
4WD: 7,800 pounds
2WD w/ Max Trailering Package: 8,000 pounds
4WD w/ Max Trailering Package: 7,800 pounds
Suburban is Chevrolet's one of the best SUVs that you can use for either a family car or a work vehicle. The Suburban is capable of doing all that a mid-size truck can do.
Chevy Suburban has a seating capacity of 8 and includes a 2nd-row captain seat. There are 144.7 cubic feet of cargo space available in total with all rear seats down.
Suburban is an ideal SUV for hauling lumber. This full-size SUV can fit a 4×8 plywood sheet and you can tow a large cargo trailer as well.
Starting price for a Chevy Suburban is $51,700 and the top of the line variant costs around $75,300.
GMC YUKON
GMC Yukon is a perfect vehicle for transporting large families, hauling lumber, and bulky equipment cargo. GMC Yukon can comfortably accommodate up to 8 people. GMC offers 2 standard and XL variants of Yukon with different trims available.
The 5.8L EcoTec V8 engine produces 355 hp and 383 lb-ft of torque, and comes standard with SLE, SLT, and AT4.
The Top of line Denali Trim comes with a 6.2L Ecotec V8 which produces 420 hp and 460 lb-ft of torque.
The All-new Duramax Turbo-Diesel I-6 Engine has recently been introduced for Yukon and Yukon XL. it's available for SLE, Denali, and SLT Trims. This powertrain makes 277 hp and 460 lb.-ft. of torque. This is an already award-winning engine for GMC Sierra 1500. Known for its amazing fuel efficiency. The manufacturer claims that it can do 765 miles in a single tank on the highway.
The maximum cargo space for 2021 Yokun is 122.9 cubic feet. while the XL Long wheelbase version offers 144.7 cubic feet in total. The Yukon is capable of towing from 6,500 pounds to up to 9,300 if maxed out.
The Yukon SLE 2wd base price starts at $51,995 and the top variant with max option costs $70,000. The XL package costs additional $2,700.
Conclusion:
Small SUVs are not recommended for hauling lumber. Due to insufficient cargo space, you can't carry a 4×8 plywood piece. People often carry plywood on their stock roof rails which is totally unsafe and dangerous for your and others' life.
Please consider getting a Full Size SUV because it's safe and it can carry more cargo for you.
We know that finding the best SUV for hauling lumber is a daunting task, but we hope that this blog has provided you with an idea.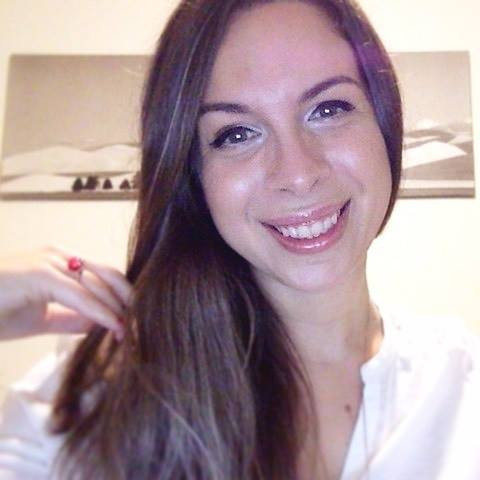 Luna Meschiari is a full-blooded car nut who is well known to local garages, as each article is meticulously researched and peppered with the latest piece of information. Guess what car she's driving right now? A RAV4 2021 Hybrid. But her heart also sleeps for pickups like the F-150. Get to know Luna better on the about us page.
Advertising links are marked with *. We receive a small commission on sales, nothing changes for you.