Do you prefer an SUV with luxury features or something that works on a budget?
Sometimes it can be difficult to choose a powerful SUV that suits towing needs, and that is because of all the factors you need to consider.
In this article, we will list the top five diesel SUVs for towing! Find out what are the essential factors of cars that can tow thousands of pounds and find out about their abilities. 
Advertising links are marked with *. We receive a small commission on sales, nothing changes for you.
First, What to Look Out for in a Towing Vehicle?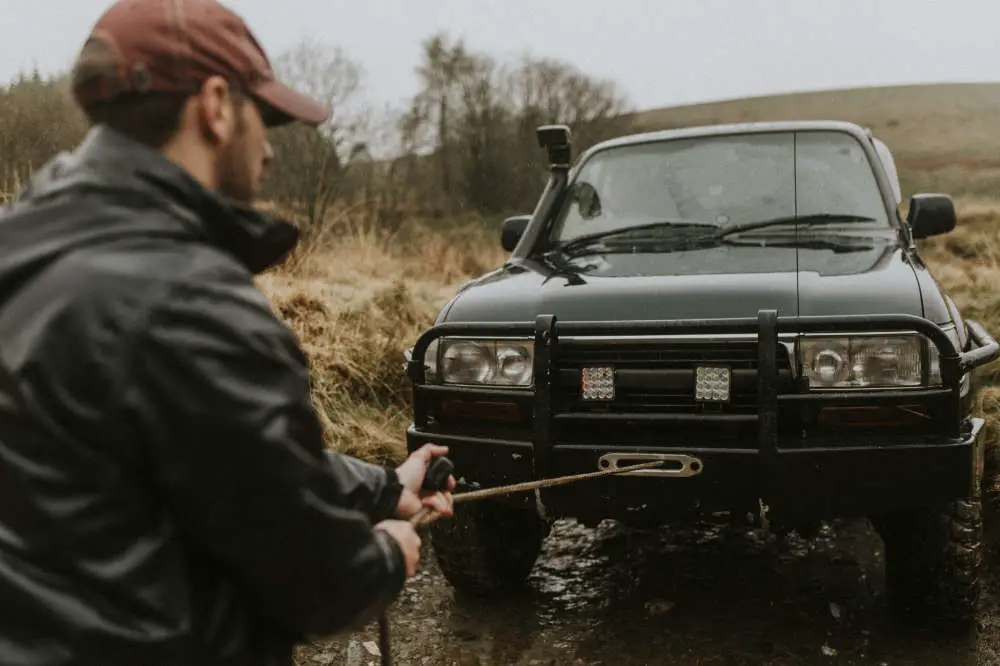 You don't want to miss some features when buying a new towing vehicle.
Not every towing car has the same towing abilities, so make sure to understand what your needs are.
Keep reading for the essential features of a towing car.
1. Towing Ability/Capacity
Although it should go without saying, be sure to consider this. 
There is a maximum weight that each vehicle is rated to pull, and you should never go over that limit.
The gross trailer weight rating – different from the gross vehicle weight rating – may be used to refer to this figure in a vehicle's owner's handbook.
2. Wheelbase
The distance between a vehicle's front and rear axles is known as the wheelbase.
The less probable the weight of the trailer or boat will elevate the front end and press down on the back axle, the longer the wheelbase. 
Additionally, a larger wheelbase gives you more control over the truck.
Generally, a 20-foot trailer is permitted inside the first 110 inches of wheelbase. You gain one foot in trailer length for every four inches longer wheelbase.
3. Curb Weight
When an automobile is fully fuelled but not carrying any passengers, its curb weight is what the vehicle weighs. 
In general, you want the vehicle's curb weight to be more than the size of the load.
However, certain recent cars have been constructed so that this rule is no longer universally true.
4. Axle Mechanism
Your car must keep within specific parameters to comply with regulatory requirements since road surfaces have a finite strength. 
The more evenly the weight is distributed over the road, the more extensive the tire contact surface. 
If you want to boost performance and adhere to road safety regulations, you could require a dual axle with two tires on either side of the axle.
5. Drive System
Any car you are considering should have a sound driving system. 
Four-wheel or all-wheel drive is required if you'll be hauling boats or equipment off-road, such as on a job site or gravel road. 
Additionally, these systems work better in rainy situations. 
However, two-wheel drive is perfectly enough if your primary travel route is dry pavement.
Top Five Diesel SUVs for Towing 
We will write a short review for each vehicle to understand its abilities better. 
Land Rover Range Rover Velar
The 2020 Velar provides several performance innovations for a secure and confident towing experience and can tow up to 5,512 pounds.
There are several features of this multipotential SUV: 
Hill Launch Assist, 
Hill Descent Control, 
Low-Traction Launch, 
Cornering Brake Control, and
Torque Vectoring by Braking 
These are just a few safety technologies that come standard on the Range Rover Velar to make towing safer. 
Also, for improved stability when towing, you can use the torque-on-demand all-wheel-drive. 
There is also the Electronic Traction Control (ETC), which Intelligent Driveline Dynamics use to redistribute torque to counteract any loss of traction detected.
With Terrain Response, you may choose between driving modes for sand and rock crawling to keep your grip even when towing. 
The ideal drive mode is automatically chosen by the Terrain Response 2 system, which is an option.
The optional Terrain Response 2 technology keeps track of the environment and chooses your ideal driving mode.
Pretty cool, huh? Perfect for all summer activities.
Jaguar F-Pace
The Jaguar F-PACE is the perfect car for towing. And, it can tow a lot!
The actual number is 5,290 pounds, so you can easily navigate the roads with your trailer or even a boat in tow.
With its exhilarating performance characteristics, the F-PACE makes towing considerably safer and more straightforward. 
These qualities consist of:
Adaptive Dynamics modifies the dampers to match the driving style and road conditions for the best balance.
In situations of limited traction, All Surface Progress Control keeps speed and control.
Improved handling and less understeer are benefits of Intelligent Driveline Dynamics.
When driving around bends for the best cornering and stability, you will have amazing independent breaking because of the standard torque vectoring.
When the trailer wobble begins, Standard Trailer Stability Assist recognizes it and employs Dynamic Stability Control to gradually lower vehicle speed to recover control.
For easy hitching and reversing of your trailer, Tow & Hitch Assist project lines of your direction on the rearview camera display.
Land Rover Range Rover Sport
The Range Rover Sport can tow up to 7,716 pounds when fully equipped. It depends on the engine you choose, and you have a variety to choose from, including:
plug-in hybrid electric vehicles, 
diesel, 
mild hybrid electric vehicles, and 
supercharged gasoline vehicles.
With a variety of accessible towing options, tow without any worries. Driving a Range Rover Sport makes transporting large boats or trailers easy.
There are several outstanding features:
1. Advanced Tow Assist 
With this function, you can steer the Range Rover Sport to the trailer hitch using the throttle and brake pedals.
The vehicle's direction is managed via the Terrain Response controller on the console.
2. Automatic Access Height 
When hitching up, it is simple to align your trailer, thanks to the integrated electronic air suspension.
In addition, the load space height is reduced by this feature by 2 inches.
3. Trailer Stability Assist
Any Range Rover Sport model comes equipped with trailer stability assist. Reducing trailer wobble keeps your trailer stable and secure.
Land Rover Discovery Sport
Given that just one engine is available in the range, each trim level of the Land Rover Discovery Sport has amazing towing abilities.
It can tow up to 4,409 pounds. Impressive, right?
Its maximum trailer weight is 1,653 pounds, and its maximum towing capacity is 4,409 pounds.
Additionally, its curb weight ranges from 4,105 to 4,280 pounds, and the combined weight of the vehicle and trailer is between 10,030 and 10,360 pounds.
Make sure your vehicle's combined weight, including the trailer and any passengers or baggage in the cabin, is less than the maximum vehicle and trailer combination weight if you want to tow a lot of weight.
For spectacular spring and summer excursions, drivers who pick up this vehicle should have no issue hauling boats, canoes, kayaks, water skies, pop-up campers, and the small and mid-size utility trailers.
Perfect!
Audi Q7
Audi is a fantastic diesel SUV for towing!
Audi Q7 can tow a maximum of 7,700 pounds with two robust engine options. Additionally, the 4,400 pounds of conventional towing capability are outstanding in and of themselves.
The Audi Q7, which starts at a reasonable price and has become the benchmark for premium SUVs, is excellently built to manage your towing requirements.
Here are the characteristics that give you excellent handling and control when towing.
The Q7's capacity to keep traction and control is improved by its eight-speed automated transmission and Quattro all-wheel drive.
Audi Adaptive Air-Suspension raises the vehicle's center of gravity and enhances its terrain mobility. So for a sporting day excursion, you may comfortably travel off-road.
Electromechanical active roll stabilization is an option to lessen body motions on uneven roads when traveling straight ahead, in addition to all-wheel steering, which enables the rear wheels to turn up to five degrees in the opposite direction.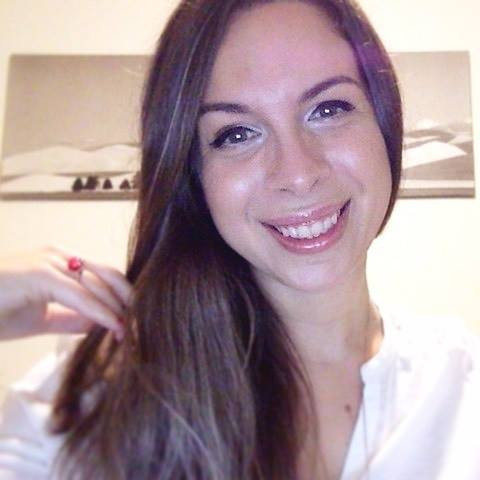 Luna Meschiari is a full-blooded car nut who is well known to local garages, as each article is meticulously researched and peppered with the latest piece of information. Guess what car she's driving right now? A RAV4 2021 Hybrid. But her heart also sleeps for pickups like the F-150. Get to know Luna better on the about us page.
Advertising links are marked with *. We receive a small commission on sales, nothing changes for you.