You never know when you'll have to record the environment around you, so a dash camera is a perfect tool in your Ford F-150.
In this over-saturated market, there are hundreds of options to choose from, which can be overwhelming.
In this article, find out what are the best dash cameras available, find out where you can buy them, and what their price is.
Advertising links are marked with *. We receive a small commission on sales, nothing changes for you.
Which Is The Best Dash Cam To Buy?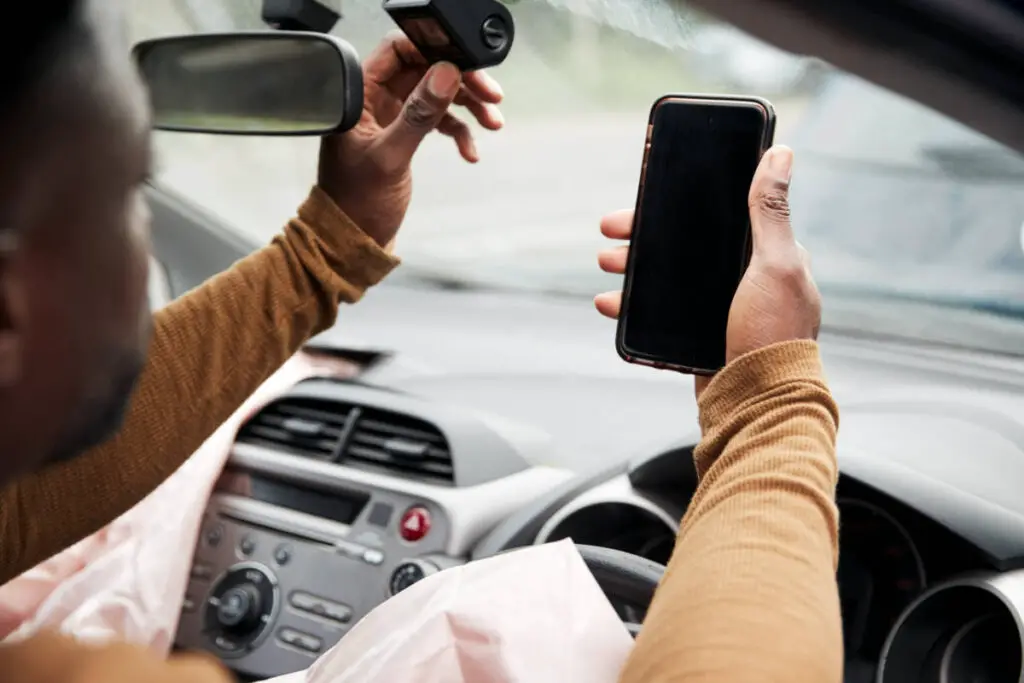 As said, there are a lot of options.
However, you came to the right place to find out which is the best of them all. We will write about our favorite pick and then some!
Keep reading to find out the top three dash cams for Ford F-150.
Vantrue N4 4K Dash Cam: Our Top Pick 
The Vantrue N4 is half the price of other comparable devices and has premium features, including:
a primary camera with 2160p (4K/UHD) quality, 
night vision, and 
24-hour parked-car surveillance to catch hit-and-run offenders. 
It contains a front-facing camera and inside and back cameras so that it can record the motion of your automobile and your surroundings from three distinct angles. 
Its 3-inch screen is bright and straightforward to read, and it is tiny (a bit smaller than typical point-and-shoot cameras) and barely noticeable on a windshield.
It features a simple menu, and the control buttons are easily visible and reachable. While it doesn't perform as well in below-freezing weather as our other selections, it is made to withstand scorching environments, such as those in the American South and Southwest. 
Compared to some of our other top choices, the N4 lacks app connectivity, making it challenging to browse and download videos remotely. 
However, given that film can still be viewed on the camera or with a microSD card reader, we believe most users wouldn't miss that function. 
The N4 also lacks integrated GPS tracking, but you can add it by purchasing a GPS mount from Vantrue for $20.
The current price of this beauty is $259.99.
Sale
Vantrue N4 3 Channel 4K Dash Cam, 4K+1080P Front and Rear, 1440P+1440P Inside, 1440P+1440P+1080P Three Way Triple Car Camera, IR Night Vision, 24hr Parking Mode, Capacitor, Support 256GB Max
【Three Channel Front Inside Rear Dash Cam】The N4 is a triple channel dash cam which offers 155° front camera, 165° inside camera and 160° rear camera, it can simultaneously monitor the front, rear, and interior of your vehicle while providing audio at 1440P + 1440P + 1080P, protecting you from potential accidents and liability issues.
【4K & 1080P Front and Rear Dual Dash Cam】When set to front and rear dual recording mode, the cam provides a 4K 2160P resolution front camera and a 1080P rear camera. The rear cam is easily 360° adjustable with 20ft extension cable, and it works well for cars, SUVs, jeeps, and truck. The front camera can seamlessly record up to 4K when used alone, enabling clear capturing of license plates and road signs.
【1440P & 1440P Front and Inside Dual Dash Cam】You can configure the settings to record the front and interior of your whole cabin in 1440P + 1440P high resolution. The adjustable inside camera ensures more flexibility and better viewing, ideal for rideshare drivers that may need to present proof of activities within the vehicle.
【Infrared Night Vision Car Camera for Drivers】With high-performance STARVIS CMOS sensor, a big F1.4 aperture 6-glass lens observing road front, F1.8 6-glass lens observing rear, this car camera is able to increase exposure automatically in dark situations for capture clear videos footage; 4 IR LED lights facing the car cabin, which can accurately capture the driver and passengers even when the cabin is completely dark, perfect for rideshare drivers such as Uber, Lyft and Taxi.
【24 Hours Parking Mode】With low bitrate recording parking mode, the dash cam will keeps recording continuously and decreases the quality of the video to maximize the recording quantity. While the motion detection or collision detection parking mode allows the camera to automatically initiate recording when triggered by a motion or collision event. The 3 channel dash cam should be connected to the hardwire kit at all times (buy extra ASIN B083XB8T7T) or an external battery.
Last update on 2023-09-03 / Affiliate links / Images from Amazon Product Advertising API
Rove R2-4K Dash Cam: Our Second Choice
The Rove Dash Cam is a multifunctional dash cam that captures HD video and still photographs and delivers them in excellent quality.
Everyone who wishes to film accidents, police cars, and traffic infractions should use this F-150 dash cam. It also has a 4K recording capability and a 1080p video capturing capability.
This dash cam includes a suction mount that makes it simple to install and remove the camera from your car's windshield while securely fastening it to the glass.
This dash cam's WiFi connection may also link it to an app on your smartphone.
Also, since it includes a 4GB micro SD card, you won't need to worry about running out of space to store your films and photos.
Also, it has a 4-hour battery life, enabling you to record films continuously and capture pictures.
Also, this dash cam has a GPS capability that lets you monitor your car's precise location while driving.
This is a beautiful alternative for you if you're searching for a dash cam with a lot of memory. With this dash cam, you can take a lot of film and pictures.
The current price is $119.99.
Sale
Rove R2-4K Dash Cam Built in WiFi GPS Car top Dashboard Camera Recorder with UHD 2160P, 2.4" LCD, 150° Wide Angle, WDR, Night Vision
4K ULTRA HD RECORDING – The Rove R2-4K dash camera can record videos up to a resolution of 2160p. The Ultra HD video recording quality is so good that you will notice so much more clarity and quality difference than all other car dash cams. Revolutionary Super Night Vision Technology (Ultra-low Light Sensor NT96660 + SONY IMX335) helps to get comparatively clearer footage and images from the recording in low light condition
BUILT-IN WiFi – Use the ROVE App to view and manage dash cam recordings instantly on your iOS and Android devices. By using the app you can download your recorded 4k videos directly to your smartphone and then easily share these on social media with friends and family
DASH CAM WITH GPS – Built-in GPS accurately records your driving location and speed. View your driving route and tracker on google maps via Wi-Fi using the App or with our Car DV Player. We provide FREE Firmware Upgrades for this car camera
FEATURES WITH STATE-OF-THE-ART TECHNOLOGY INCLUDED – The car dashboard camera has f1.8 apertures (the largest in the industry), parking mode, motion detection, 150° A+ wide angle lens, G-sensor, loop cycle recording, emergency video lock, time-lapse video, slow-mo video, supports up to 512GB class 10 - U3 speed micro SD card (NOTE: MEMORY CARD NOT INCLUDED - We recommend ROVE Ultimate Micro SD Cards)
100% USA-CHICAGO BASED CUSTOMER-CENTRIC COMPANY & CUSTOMER CARE – This dash camera for cars is backed by a full 1-YEAR WARRANTY. You can text us for (Faster Response) or Email our customer care and we will answer any of your questions and resolve arising issues fast. If you're having any doubts, it comes with a FULL REFUND within 30 DAYS
Last update on 2023-09-03 / Affiliate links / Images from Amazon Product Advertising API
Kingslim D4 4K Dual Dash Cam: Our Third Choice
Everything around you may be captured using the Kingslim Camera with Sensor. Its 3-in-1 lens is a fantastic tool for recording security and occurrences.
The back lens may be utilized for 360° panoramic images, while the front lens can record 4K films.
Moreover, to automatically save your driving data, it will also capture GPS data. Finally, using the app on your smartphone, you may watch the video captured by the camera.
The GPS tracking feature also makes it possible to make driving maps and share them with loved ones, which is a huge benefit.
We discovered that this camera has a focusing feature that aids in minimizing blur while capturing videos.
It features a lithium-ion battery inside that can hold 30 minutes of nonstop 4K footage. Any USB port may be used to recharge the battery.
Moreover, this camera has a Sony Starvis Sensor, which offers top-notch focusing technology.
You may share your driving videos online by connecting to your smartphone or tablet using the built-in Wi-Fi connectivity.
Using the control software, capturing driving films from a smartphone and taking pictures with the rear touch screen is simple.
The mounting bracket with the camera also allows you to affix it to the windscreen. You may take out the camera by just taking it out.
The two lithium-ion batteries included with it let you record up to 2 hours of video, which is one of the most intriguing features.
You may see the video captured remotely using the device's included remote control.
For capturing on-the-road events and accidents, you may mount it in your car's front and back.
The current price of this dash cam is $110.00.
Sale
Kingslim D4 4K Dual Dash Cam with Built-in WiFi GPS, Front 4K/2.5K Rear 1080P Dual Dash Camera for Cars, 3" IPS Touchscreen 170° FOV Dashboard Camera with Sony Starvis Sensor, Support 256GB Max
4K+1080P DUAL LENS RECORDING - Kingslim D4 4K dual dash camera can simultaneously record videos in front Ultra HD 4K(3840*2160P) and rear FHD 1080P resolutions, which help clearly capturing license plates and road signs for your daily driving. Front wide angle of 170 degree and rear wide angle of 150 degree 6-layer glass fixed-focus lens, it gives you maximum coverage of the road and greatly enhances night vision, providing sharp and clear images and videos.
SMART APP CONTROL & AUTO GPS RECORDS - Easy to connect dashcam with KINGSLIM APP via built in WiFi. You can playback/download videos and adjust the settings directly via phone APP(Work with Android and iOS devices). Built-in GPS, which records your driving route and real-time speed in videos. GPS module attached to the dashcams, no need to wire the gps cable separately. Recommand to download the GXPlayer to playback the GPS videos.
CLEARER NIGHT VISION - Kingslim D4 dash cam adopts the industry-leading Sony STARVIS sensor and Hisilicon processor for better image effect. Plus f/1.8 aperture and WDR technology, this dash cam can record stunning details even in low-light environments.
EMERGENCY RECORDS IN DRIVING AND PARKING - Built in G-sensor, which will activate emergency recording and lock the recorded videos when car detect a collision. Even the SD card is full the dash cam will continue recording with its Loop Recording feature. For 24H parking monitoring, Please note that a hardware kit is needed. Hardwire kit (ASIN B0B7WLPTG1).
WORRY-free AFTERSALES - Kingslim dash cams are backed by a 24-month product warranty and lifetime technical support from Kingslim. And this car camera is sold directly by Amazon, so you can get double-layer protection of Amazon's self-operated service or brand service, both responded within 24 hours.
Last update on 2023-09-03 / Affiliate links / Images from Amazon Product Advertising API
That would be all! What do you think? For which one will you opt?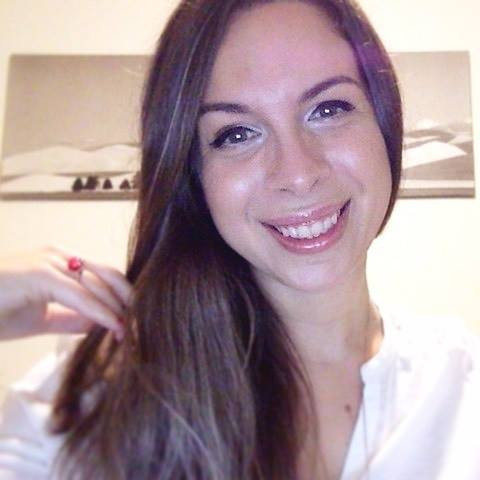 Luna Meschiari is a full-blooded car nut who is well known to local garages, as each article is meticulously researched and peppered with the latest piece of information. Guess what car she's driving right now? A RAV4 2021 Hybrid. But her heart also sleeps for pickups like the F-150. Get to know Luna better on the about us page.
Advertising links are marked with *. We receive a small commission on sales, nothing changes for you.