A weight distribution hitch (also known as an anti-sway hitch, sway-control hitch, or trailer equalizer) aids in spreading out the downward impact of heavy trailers across a larger area of the towing vehicle.
Weight distribution hitches are available for various budgets, ranging from a few hundred to several thousand dollars.
If you're towing a smaller trailer over shorter distances, a respectable, reasonably priced model should be sufficient; nevertheless, those who pull heavy loads over extended periods sometimes wind up purchasing more expensive versions.
In this article, find the best weight distribution hitches for specific situations. Let's dive right in!
Advertising links are marked with *. We receive a small commission on sales, nothing changes for you.
Best Value: Andersen No Sway Weight Distribution Hitch
This one is unique, unlike other weight distribution hitches of the round bar and trunnion bar types.
It has a damper built into the hitch head and chains in place of spring bars, aiding with trailer sway and any trailer bouncing you might experience. The chains and damper may be readily tightened or loosened with a nut.
The lightweight, 60-pound design of Andersen Hitches makes them simple to install and ensures a quiet and comfortable ride when towing.
The installation must be done the first time correctly, but after that, the design is simple to modify as your trailer weight varies.
This hitch has a distinctive design that makes it one of the greatest weight distribution hitches available today, although it is a little more expensive than others.
Sale
Last update on 2023-09-26 / Affiliate links / Images from Amazon Product Advertising API
Universal & Traditional: Fastway Equal-i-zer 4-Point Sway Control Hitch
While weight distribution alone may be sufficient for some tasks, you'll often need trailer sway capabilities on your F-150.
Because of its heavy-duty tightness, the Equal-i-zer 4-Point Sway Control & Weight Distribution Hitch is made to make complex tasks simple.
It works with almost all bumper-pull trailers and provides excellent sway control.
Unlike other more complex systems, the exact mechanism that regulates weight distribution may be adjusted to reduce trailer wobble. As a result, it is a robust and effective system that is made to last.
Your F-150 will be grateful if you opt for this one!
Equal-i-zer 4-point Sway Control Hitch, 90-00-1000, 10,000 Lbs Trailer Weight Rating, 1,000 Lbs Tongue Weight Rating, Weight Distribution Kit Includes Standard Hitch Shank, Ball NOT Included
Our Integrated 4 Point Sway Control provides the highest level of resistance to your trailer's attempts to sway. There is no other hitch on the market that offers as much sway control as the Equal-i-zer.
The Equal-i-zer hitch's weight distributing design effectively transfers trailer tongue weight to all the axles and helps keep the front of the tow vehicle firmly on the road.
The Equal-i-zer hitch gives you a safer ride by providing both sway control and weight distribution. This provides better steering, braking, and sway control, which help eliminate stressful driving situations and work to keep your family and your investment safe on the road.
The Equal-i-zer hitch is engineered to work with virtually all bumper-pull trailers, including RV, horse, cargo, boat, and utility trailers, including trailers with surge brakes.
Maximum gross towing weight: 10,000 lbs.Ball size: 2-5/16" (Not included).Sway control bracket positioning: 27" - 32" back from center of coupler.Spring-bar dimensions: 36" long x 1-3/8" wide.Shank length: 12".Maximum trailer frame height: 6" | Maximum rise: 7" from top of hitch receiver opening | Maximum drop: 3" from top of hitch receiver opening
Last update on 2023-09-26 / Affiliate links / Images from Amazon Product Advertising API
Best If You're On A Budget: Fastway e2 Weight Distribution Hitch
Progress Manufacturing is the company that makes the Fastway e2 weight distribution hitch. They also produce the Equal-i-zer weight distribution hitch described above.
It works like Equal-i-zer hitches, however, with less effective anti-swaying. On the other hand, the e2 hitches are more cost-effective.
If you opt for this weight distribution hitch, you will save money, and it is a way better option than having a simple ball mount.
Fastway e2 2-Point Sway Control Round Bar Hitch, 94-00-0600, 6,000 Lbs Trailer Weight Rating, 600 Lbs Tongue Weight Rating, Weight Distribution Kit Includes Standard Hitch Shank, Ball NOT Included
THE COMPLETE SOLUTION by offering Built-in Sway Control Without Requiring Add-on hassles
SWAY CONTROL AND WEIGHT DISTRIBUTION IN ONE SYSTEM: Reducing the need for old chain-style hitches that don't provide built-in sway control and add-ons that are a hassle to remove when backing up and making tight turns
NO BACKING OR TURNING RESTRICTIONS: No matter the weather or the angle, leave the e2 attached, unlike many other hitches
COMES IN TRUNNION AND ROUND BAR MODELS: Whatever your towing style is, the e2 hitch creates a bridge between the trailer and vehicle, helping them work together like one unit instead of two, distributing weight to the axles of both vehicles
SECURITY AND PEACE OF MIND WITH QUALITY CRAFTMANSHIP AND A 10 YEAR LIMITED WARRANTY: With an e2, your front axle will stay firmly on the ground to keep your trailer right behind you, providing better control and an enjoyable trip
Last update on 2023-09-26 / Affiliate links / Images from Amazon Product Advertising API
Best For Heavy Loads: CURT Weight Distribution Hitch
Do you need a distribution hitch that is specifically designed for heavy-duty towing?
This highly powerful item can pull up to 14,000 pounds (the lowest rating is 10,000) on your Ford F-150.
The CURT weight distribution hitch has an integrated lubrication system, so you won't need to worry about adding oil midway through a long-distance drive like many competitors.
The black carbide powder coating on the alloy steel, which also helps to lessen corrosion, scratching, and flaking, makes the material very robust.
Be careful with this hitch because it is very heavy. Its weight goes up to 100 pounds. Also, another disadvantage is that the instructions could be clearer on torque requirements or even the tools you might need.
CURT 17063 Round Bar Weight Distribution Hitch with Integrated Lubrication and Sway Control, Up to 14K, 2-In Shank, 2-5/16-Inch Ball , Black
LEVEL TOWING. This weight distribution hitch offers a smoother ride and improved control by distributing the tongue weight of the trailer across the vehicle-trailer combination and leveling the load. It also includes a trailer sway control bar
CONTINUOUS LUBRICATION. This CURT weight distribution hitch with sway control is equipped with an integrated lubrication system for smooth, quiet towing. The hitch head has two easy-access grease zerk fittings for continuous lubrication
RELIABLE STRENGTH. This load-leveling hitch is constructed with a fabricated head and has 31-3/16-inch long forged steel spring bars. It is rated to tow 10,000 to 14,000 lbs. gross trailer weight and 1,000 to 1,400 lbs. tongue weight
STANDARD FIT. To ensure maximum versatility, this stabilizer hitch comes with a highly adjustable 2-inch shank that fits virtually any industry-standard 2-inch trailer hitch receiver. It also includes a pre-torqued 2-5/16-inch trailer ball
CORROSION-RESISTANT. For long-lasting resilience to the elements, this weight distribution hitch with sway control is covered in a durable carbide black powder coat finish
Last update on 2023-09-26 / Affiliate links / Images from Amazon Product Advertising API
Frequently Asked Questions
Here you'll find the answers to some of the most asked questions online. 
Let's dive right in!
Does My Ford F-150 Require A Weight Distribution Hitch?
Ford advises using a weight-distribution hitch for any trailer weighing more than 5,000 pounds.
Is An Oversized Weight Distribution Hitch Acceptable?
Overweight distribution, or overdistribution, can lead to brake and axle wear and failure.
So, no, an oversized weight distribution hitch is not acceptable.
What Is The F-150's Maximum Hitch Weight?
The F-150 can tow the best-in-class maximum of 14,000 lbs thanks to its completely boxed, high-strength steel frame and high-strength, military-grade, aluminum alloy body.
Should I Use Airbags Or A Weight Distribution Hitch?
During towing, a weight distribution hitch alone can offer the same advantages as airbags, although this is not the case with airbags on their own.
Even with an airbag system, a weight distribution hitch is advised for a safer trip since airbags cannot spread the weight from the back axle.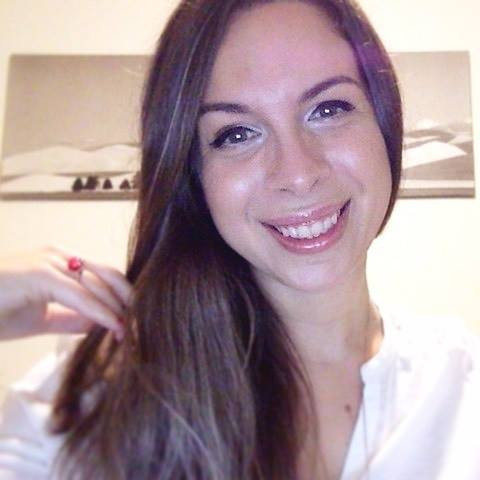 Luna Meschiari is a full-blooded car nut who is well known to local garages, as each article is meticulously researched and peppered with the latest piece of information. Guess what car she's driving right now? A RAV4 2021 Hybrid. But her heart also sleeps for pickups like the F-150. Get to know Luna better on the about us page.
Advertising links are marked with *. We receive a small commission on sales, nothing changes for you.