When buying a new Porsche, you have to ensure that every corner of that Porsche offers the perfect value for the money you'll invest. 
That means that even leather seats must be unscratched, and it is preferable if they look brand new. 
So, if you have a Porsche in your garage, of course, you have to keep the leather seats perfect, and that means two things:
A. You invested a lot of money, and you need it to be in good shape for years to come, and 
B. If you want to sell it later, you will have a much better chance of doing so if the leather seats are solid. 
In this article, find out the top four leather cleaners and conditioners for Porsche vehicles and where you can get them! 
Advertising links are marked with *. We receive a small commission on sales, nothing changes for you.
What Is The Best Cleaner To Use On Leather?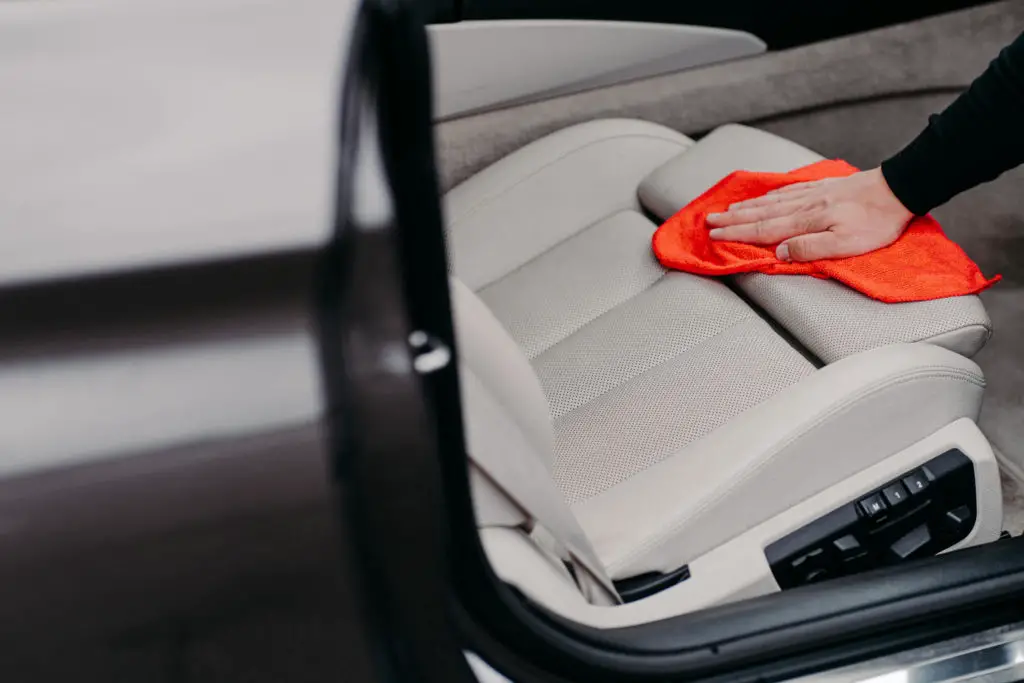 The best cleaner you can use is the Porsche cleaner for leather. 
#1 Cleaner for Porsche Leather
Porsche produces the best quality leather cleaner precisely because they know what kind of leather they use and what it can sustain. 
Using Porsche leather cleaner and conditioner will give your leather seats the glow, making them look brand new forever!
This cleaner can remove dirt off leather without causing it to dry out, and the Porsche conditioner prevents the leather from cracking while keeping it supple and silky.
Both cleaner and conditioner are a top choice for your leather, and you can find the cleaner and conditioner in the links below. 
And the conditioner…
Keep reading to find out what other great substitutes for Porsche leather cleaners are!
Does Porsche Use Real Leather?
Porsche manufacturers often use Nappa leather with the full grain for their vehicles. 
Usually obtained from Germany and Austria, this leather is chosen based on stringent standards. 
So that they may get a thicker and higher-quality hide, take note that the hide is acquired from colder climes in this region.
Even though actual leather seats are standard on most Porsche models, the Porsche 911 GT3 RS has an interior made of Alcantara. 
This material does not keep stains and has a more excellent appearance than genuine leather. 
Furthermore, Alcantara material is available in more hues than genuine leather.
However, Alcantara is not more resilient than real leather, on the other hand. In hot climes, this material may also be intolerable.
Not to mention, it does not provide the same level of comfort as leather.
There is no denying that real leather and synthetic leather each have advantages and disadvantages. 
The advantages of real leather, however, exceed those of synthetic leather. Real leather is far more expensive than fake leather for this reason, among others.
#2 Cleaner for Porsche Leather: Leather Honey Kit
In our book, the honey leather conditioner checks all the boxes. 
First, it functions admirably. 
The conditioner makes leather vehicle seats feel oh-so-good, while the cleaner easily removes dirt and stains from leather interiors. 
The kit is precisely what you expect in a product for caring for leather.
We also adore that Leather Honey is a family-run business, that all of its goods are created in the US, and that the aroma is subdued. 
For those who aren't seeking an unexpected smell like an air freshener, you should opt for Leather Honey, which is the best automobile leather conditioner overall. 
That is because some leather cleaners/conditioners pump leather fragrances in, which can end up kinda smelly for some people. 
Check this lovely leather cleaner here below.
#3 Cleaner for Porsche Leather: Lexol Leather Conditioner and Leather Cleaner Kit
This one is relatively cheaper but does the job amazingly!
Lexol leather conditioner and cleaner kit is a product that is so versatile! You can clean up your leather seats in Porsche, but it doesn't stop there. 
Use this cleaner on furniture, shoes, and accessories, and you won't be dissatisfied. 
It doesn't necessarily perform a bad job just because it's inexpensive. For the price, Lexol's leather cleaning and conditioner package deliver excellent results. 
The product performs as it should! It removes filth and grime with the cleaner and leaves a pleasant, soft leather behind with the conditioner, although the pads had a propensity to come apart a little bit. 
You can clean every leather item with this leather car seat cleaner, as we mentioned earlier in this paragraph, including:
vehicle leather, 
footwear, 
purses, etc.
This leather care set includes one all-leather deep cleaner, one all-leather deep conditioner, and two quality applicator sponges. 
Natural oils in this conditioner will nurture, protect, and repair damaged leather. Perfect!
Find the product here below!
#4 Cleaner for Porsche Leather: Chemical Guys Leather Cleaner and Leather Conditioner Kit
Everyone has leather in their house, and with the aid of this product, you can revive it! 
This sprayable leather cleanser and conditioner help on all things leather, including:
seats, 
interiors, 
jackets, 
shoes, 
sneakers, 
boots, 
handbags, 
furniture, and more!
The strength, durability, and look of the leather are maintained while cleaning effectively because of this product's pH balance. 
Additionally, it enters the pores of the leather to remove and suspend oil and grime.
The leather cleaner in this package is colorless and odorless, which is the added feature that makes it extraordinary. In addition, it contains a light leather aroma and Vitamin E, which feeds leather and lessens daily wear and tear.
What Can I Use To Clean The Inside of a Porsche?
There are a lot of products for various parts of your lovely Porsche!
You will need a spray that can go on surfaces and leather and a good-quality fiber cloth for scrubbing the spray.
Keep reading if you want to check what are one of the best cleaners for each part of your interior!
Product for Cleaning Overall Interior
Weiman Leather Cleaner is the item we believe works best for cleaning the interior of any automobile. 
This is due to its Ph-neutral unique composition, which cleans and conditions leather interiors in automobiles.
This automobile leather cleaner is appropriate for practically all car brands, including the most luxurious ones like your gorgeous Porsche. 
In contrast to most comparable products, this cleaner does not leave any greasy stains or residue after usage and has a charming lemon scent.
Find the overall interior cleaner here below!
Cloth for Cleaning Overall Interior
One of the most fantastic towels on the market right now is most likely this one. Both professional car detailers and automobile owners overwhelmingly favor it.
This towel's combination of long and short piles makes it perfect for removing any traces of wax, auto shine, dirt, and grime. 
The microfiber towel is constructed of a unique, lint-free substance that works well to clean the interior of a car and household surfaces.
This towel's edges are made of silk, not nylon, so they won't gather extra dust or grime or leave behind unsightly scratches.
Undoubtedly, one of its most admirable qualities is that it is positively charged, which means that when you use it to clean your automobile, it won't produce static electrical charges.
That is it! Now you have all the best cleaners and conditioners for your Porsche leather in one place.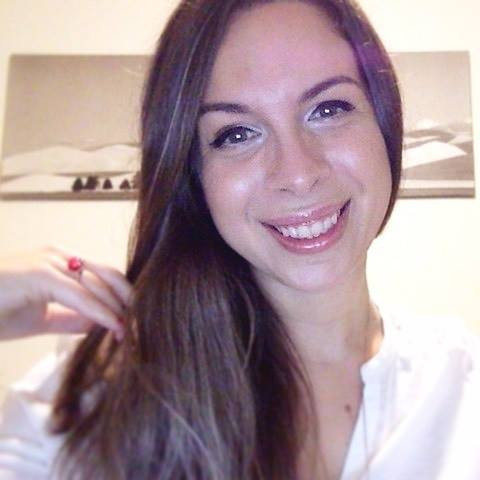 Luna Meschiari is a full-blooded car nut who is well known to local garages, as each article is meticulously researched and peppered with the latest piece of information. Guess what car she's driving right now? A RAV4 2021 Hybrid. But her heart also sleeps for pickups like the F-150. Get to know Luna better on the about us page.
Advertising links are marked with *. We receive a small commission on sales, nothing changes for you.