Summer is the best! Winter is cool and all that, but there is no season like summer! Activities like enjoying sunny days, eating tons of ice cream, and driving your fav RAV4 to the beach… No time like summertime!
When you drive your car to the beach, there are often a lot of problems and questions that arise, like, can I take my RAV4 to the beach? Can I drive on all that sand? 
In this article, you'll find out if you can drive your RAV4 on the sand; therefore, you'll find out if you can take it to the beach to enjoy carefree summer days!
Advertising links are marked with *. We receive a small commission on sales, nothing changes for you.
Can a Toyota RAV4 Drive on the Sand?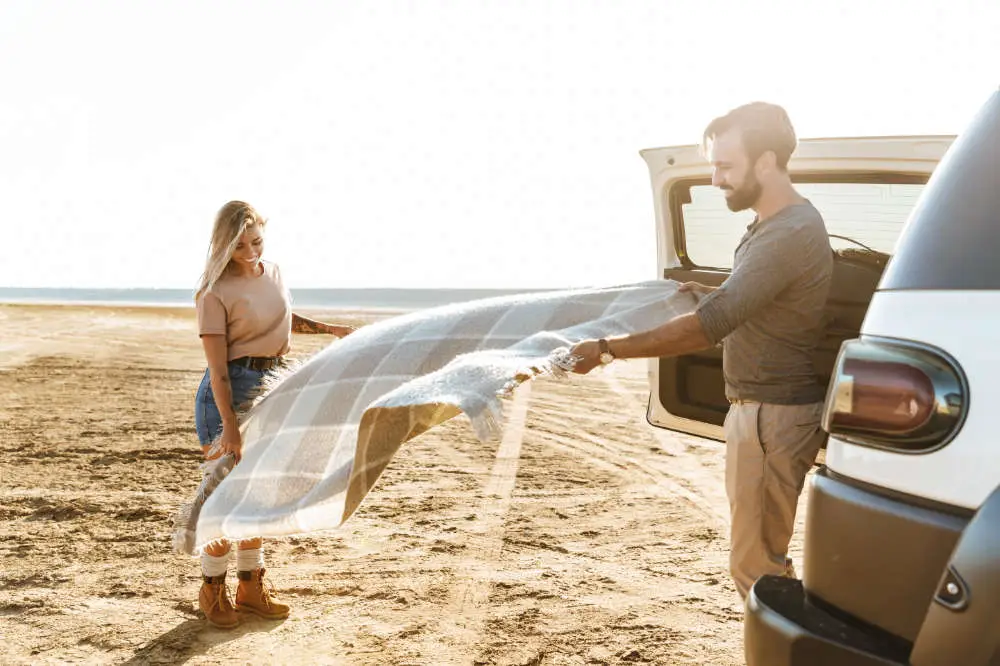 Straight to the answer – yes! 
Your lovely RAV4 can be a fantastic friend in areas where there is sand. 
That is because the RAV4 vehicles have a multi-terrain select technology. 
What is the Multi-Terrain Select in the RAV4?
With the Toyota Multi-Terrain Select technology, Toyota trucks and SUVs automatically adjust the engine throttle and traction control to control the wheelspin. 
When used in conjunction with other off-road features, it gives drivers the assurance they need to navigate difficult road conditions.
Five of the most typical off-road surfaces may be conquered with Multi-Terrain Select. Those are rock, dirt, mogul, mud and sand, and loose rocks!
You can be comfortable and fully secure while on these types of terrain because your RAV4 has your backs!
Why is RAV4 Perfect for the Trips to the Beach?
There are several reasons why the RAV4 is perfect for the sand!
It will drive so easily that you will think you are on the road. But, be careful, of course, and do not overdo with speed.
Reason #1: The RAV4 Adapts to Any Terrain
The first reason the RAV4 is a perfect vehicle for a trip to the beach is that it, as mentioned above, adapts to any terrain.
So basically, purchasing the new RAV4 is wise if you enjoy taking your car to the beach for sand-driving excursions. 
Every gas-powered all-wheel-drive model has an above-explained multi-terrain select system that includes a Mud & Sand mode as standard equipment, allowing you to take a sunset drive down the coast easily.
Reason #2: The RAV4 has Amazing Comfort Options
The second reason is the fact that the RAV4 has a lot of comfort options.
You want to be confident that you and your company will be comfortable traveling to the beach, and the RAV4 provides various comfort options. 
A dual-zone climate control system with rear vents ensures that the entire car will be at the ideal temperature for you. Also, the ventilated front and back seats will save you on hot days!
You will never be uncomfortable in the RAV4, that is for sure!
Reason #3: The RAV4 has a Lot of Room for Storage
Of course, you want to ensure you have everything you need for a good day at the beach. 
Thankfully, the RAV4 has lots of internal storage space. 
Up to 37.6 cubic feet of cargo space are available within this SUV, making it simple to load a cooler, surfboards, and other essentials for your vacation.
Reason #4: The RAV4 Can Tow Your Boat
And the fourth reason is the ability to tow up to 1,500kg or 3,300 lbs! 
You can carry boats, kayaks, surfing boards, literally whatever. Be careful not to exceed the limit of 1,500kg/3,300lbs tho!
Frequently Asked Questions
There are some of the most asked questions which we didn't cover in the article, so keep reading if you want to find out more information on RAV4!
Can you Drive a Hybrid RAV4 on the Beach?
Yes, you can drive a RAV4 Hybrid on the sandy terrain. Here are some tips on how to make the whole thing pass smoothly and without worries. 
1. Stay on the packed-sand paths taken by other cars.
2. Decrease the tire pressure. All four corners should be inflated to 22 psi. 
Do not attempt to descend any further for fear of de-beading a tire. Also, don't forget to re-air the tires before getting on the road. 
3. Bring some form of traction mats or boards, a recovery point, and a kinetic recovery strap instead of a tow line or strap. 
4. Whether you touched seawater or not, wash your undercarriage. If not, there is a possibility of corrosion. 
5. Before you leave, add the numbers of nearby towing and recovery services on your phone. 
Can You Go Off-Road With the RAV4?
The quick response is no. 
The RAV4 lacks two crucial pieces of off-roading gear; even while having more ground clearance and all-wheel drive variants have superior grips in slick environments like gravel, dirt roads, and snow.
The two crucial pieces are:
The center differential locker is absent from the majority of RAV4s.
A non-existent low-range transfer case.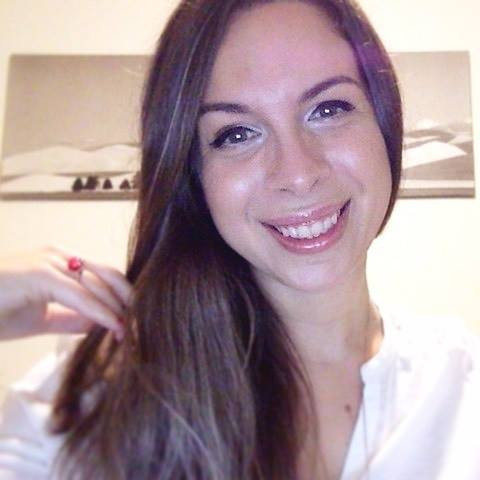 Luna Meschiari is a full-blooded car nut who is well known to local garages, as each article is meticulously researched and peppered with the latest piece of information. Guess what car she's driving right now? A RAV4 2021 Hybrid. But her heart also sleeps for pickups like the F-150. Get to know Luna better on the about us page.
Advertising links are marked with *. We receive a small commission on sales, nothing changes for you.