Are you struggling to choose between the compact Ford Escape and the powerful Toyota RAV4? 
In this article, we'll provide an in-depth analysis of both vehicles, covering all the essential features and fine details to help you find the perfect SUV for your needs. 
Whether you're looking for a comfortable ride for long trips or extra space for your family, you'll find your pick in one of these SUVs. Let's get started.
Advertising links are marked with *. We receive a small commission on sales, nothing changes for you.
Quick Comparison Table For RAV4 Versus Ford Escape
| | | |
| --- | --- | --- |
| Aspect | Toyota RAV4 | Ford Escape |
| Roominess | Slightly more headroom in front and rear | Less headroom |
| Engine Power | More powerful (203 hp) | Less powerful (181 hp) |
| Driving & Handling | Superior handling, significantly better Off-Road performance. | Average handling, easy maneuverability. |
| Comfort | Offers decent comfort. | Incredibly comfortable with more breathability. |
| Infotainment Display Size | Comes with a large screen by standard.  | Optional upgrade to larger screen that's bigger than RAV4. |
| Towing | Excellent for towing.  | Good enough. |
| Price  | More affordable. | Less affordable, more options. |
2023 Toyota RAV4 Vs Ford Escape: Feature By Feature Analysis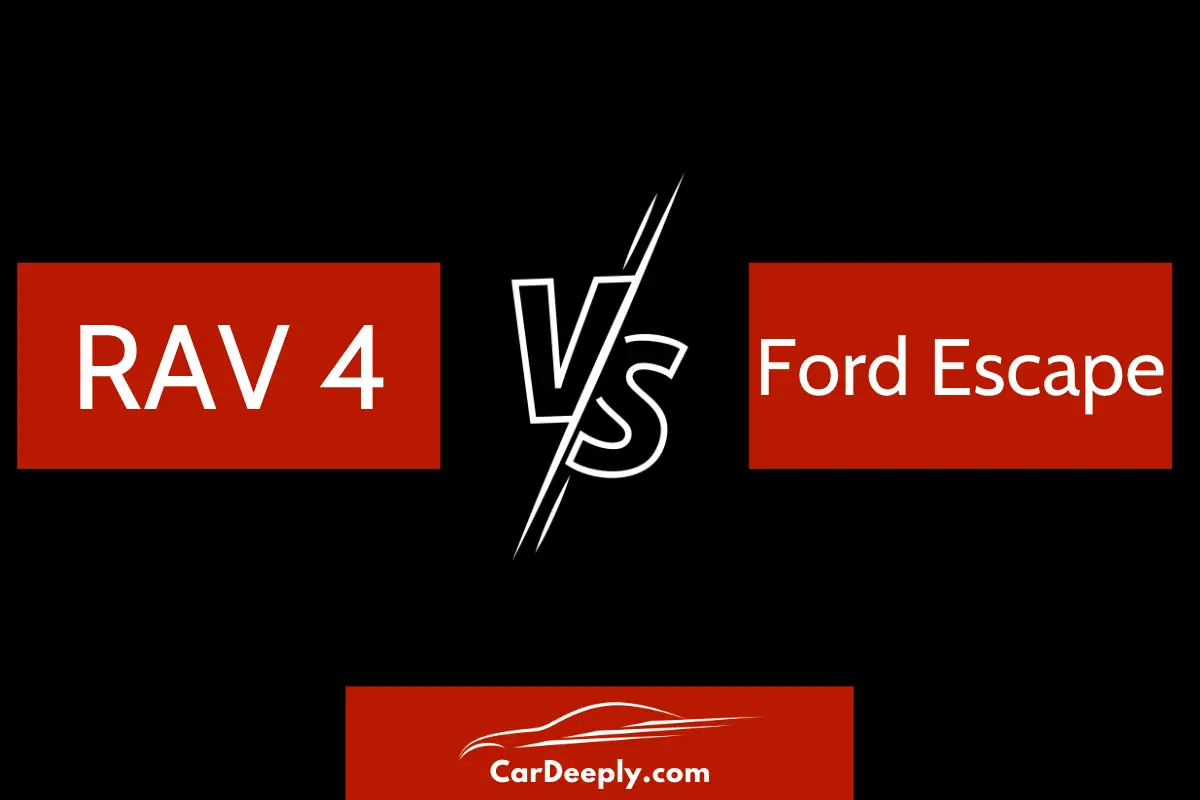 Now, let's get into details.
Headroom, Legroom & Cargo Space
Winner: RAV4
RAV4 wins in all three aspects. To start with, it offers slightly more front and rear headroom than the Ford Escape, though both offer similar legroom. 
Due to its interior size being smaller, the Escape also has slightly less cargo space than the RAV4, with a maximum of 65.4 cubic feet compared to the RAV4's 69.8 cubic feet. 
While the difference in head and legroom aren't significant, the RAV4's larger cargo area can allow for more passengers and breathing room.
Engine Power, Transmission & Drivetrain
Winner: RAV4
The Ford Escape comes with a small 1.5-liter inline-3 engine that produces 181 horsepower and 190 lb-ft of torque. 
On the other hand, the RAV4 is powered by a 2.5-liter inline-4 engine that produces 203 horsepower and 184 lb-ft of torque. So it wins in terms of raw overall performance. 
Both vehicles come with automatic transmissions and front-wheel drive as standard, with all-wheel drive available on higher trims.
Fuel Economy
Winner: RAV4
The RAV4 wins this one by a small margin. It has an EPA-estimated 30 combined MPG, while the Escape gets an estimated 29 combined MPG. 
Even more, the RAV4 Hybrid also outdoes its Escape counterpart in this regard. Such differences between standard and hybrid models are small, though, so you'll be fine picking either choice.
Safety & Assistance Features
Winner: Tie
The Ford Escape has  blind spot and lane departure warnings, an accident avoidance system, a rear cross traffic alert, and driver attention alert to help prevent accidents and keep the driver alert. 
Meanwhile, RAV4 is a more well-rounded safety package. It offers lane departure warning, collision safety systems, passenger airbag occupant sensing deactivation as well as a lot of airbags in many directions.
Both cars come with all the highest end standard safety features. We're giving this one a tie, as one or the other option is better for different types of drivers.
Driving & Handling
Winner: RAV4
The RAV4 stands out with its superior handling, steering feedback, and sporty suspension setup. 
It offers a more engaging and fun driving experience compared to the Escape, which has average handling but compensates with its easy maneuverability, making it a practical choice for everyday driving.
Comfort & Reliability
Winner: Escape
The Ford Escape is more comfortable. Its seat quality is great – the higher end trims, such as the Escape ST-Line Elite trim, have quilted leather-trimmed seats
Meanwhile, the higher-end RAV4 lacks leather options though it does have decent faux leather seats. 
The Escape also has a single-zone air conditioning system and an interior air filtration system, while the RAV4 has dual-zone automatic climate control. 
The RAV4's cooling system is more advanced, but the combination of the Escape works better for comfort.
In-Car Entertainment & Technology
Winner: Escape
The Escape comes with an 8-inch screen at the start. However, it does offer an upgrade to a 13.2-inch touchscreen. On the other hand, the RAV4 comes standard with a large 10.5-inch display.
Sound-wise, the Escape's B&O system outperforms the RAV4's JBL system with overall quality. But, the latter has more speakers, meaning better surround sound.
Both vehicles have Android Auto and wireless Apple CarPlay. However, the Escape is the clear winner because of the great display and sound quality. 
Towing & Off-Roading Capabilities:
Winner: RAV4
If you love to hit the trails, the RAV4 2023 might be a better choice for you. It boasts a towing capacity of up to 3,500 lbs, making it better for hauling your gear with. 
Plus, with the RAV4 Adventure and TRD Off-Road trims offering higher ground clearance between 8.1 inches and 8.6 inches, it's clearly the best option for those who like to explore off the beaten path. 
The Ford Escape 2023 only has a max towing capacity of 2,000 lbs and a ground clearance of 7.5 inches, which might not be sufficient for such needs.
Price And Trims
Winner: RAV4
The 2023 Ford Escape has seven trims while the 2023 Toyota RAV4 has five. The prices for the Escape range from $28,900 to $39,900, and for the RAV4 from $27,900 to $38,780.
Both SUVs also come with Hybrid and Plug-in Hybrid variants. However, the RAV4 has a more advanced hybrid engine with better fuel efficiency and a higher towing capacity.

Since the RAV4 is more cost-effective overall, it's the best in this comparison.
Advantages Of Toyota RAV4 Over Ford Escape:
Here are the main benefits of the RAV4 compared to the Escape.
More spacious.
Top-tier performance.
More well-rounded safety features.
Runs well in off-road terrains, regular city roads as well as broken down ones.
Lower base price and a more advanced hybrid engine
Advantages Of Ford Escape Over Toyota RAV4:
Now, let's see what the Escape offers.
Luxurious and premium interior. 
Superior sound quality.
Higher-end entertainment system.
Offers more trims.
Great for everyday driving.
FAQs
Ford Escape vs RAV4: Which one serves as a better family car?
The RAV4 is good, thanks to its ability to handle more passengers better.
Toyota RAV4 vs Ford Escape: Which one holds its value better?
RAV4 holds its value better due to its reputation for reliability and popularity in the SUV market.
RAV4 vs Ford Escape: Which one lasts longer?
Both can last for many years with proper maintenance, but RAV4 has a reputation for lasting longer due to its Toyota engineering and reliability.
Escape versus RAV4: Which one performs better in snow?
RAV4 has better ground clearance and more advanced all-wheel-drive systems, making it a better performer in snow and other off-road conditions.
Is RAV4 And Ford Escape equivalent?
In terms of some features, yes. But both are different types. Escape is a standard compact SUV, while RAV4 is a crossover SUV.
Final Thoughts:  Which Is Better Ford Escape Or Toyota Rav4?
Once you figure out your needs, it won't be hard to choose the best SUV for yourself. 
Both options still have clear differences. The RAV4 emphasizes power and towing capacity, while the Escape prioritizes comfort and looks. 
So think about things like your preferences, riding style and usual terrain, and you can easily pick the best choice.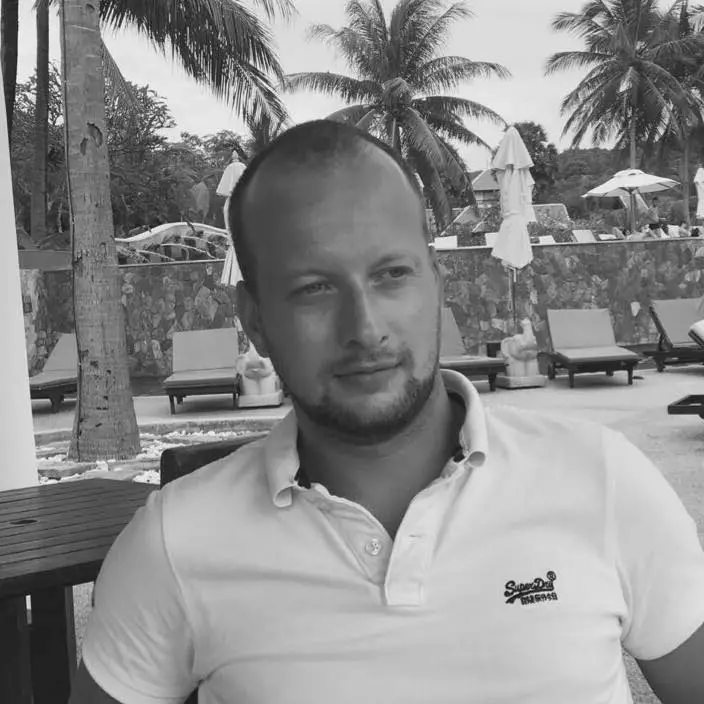 Sebastian loves convertibles and drove a BMW 335i for a long time (325 hp is just a dream). Today, with two children, he is more concerned with SUVs and family-friendly vehicles. In addition to an Audi A4 Avant, he also drives a Cupra Formentor VZ – even as a family man, you can't do without speed. Get to know Sebastian better and visit the About Us page.
Advertising links are marked with *. We receive a small commission on sales, nothing changes for you.