You might be wondering if the Toyota RAV4 is a viable option for your winter driving needs if you reside in a region that receives a lot of snowfall.
Can the RAV4 handle the slick roads and unpredictability of the weather despite its reputation for dependability, adaptability, and performance?
We'll go into great detail on the RAV4's capabilities in the snow in this blog article, and we'll also give you some useful advice for winter driving safety. We'll contrast the RAV4 with other Toyota vehicles and go through how the RAV4's Snow Mode can improve its snow-related performance.
If you want to know if the RAV4 is the Vehicle you need for your winter excursions, keep reading.
Advertising links are marked with *. We receive a small commission on sales, nothing changes for you.
Is Toyota RAV4 a Good Car at Snow?
The RAV4 is a fantastic vehicle for winter driving, yes. The RAV4 is well-equipped to manage slick and snowy roads thanks to its all-wheel drive system and specialist functions like Snow Mode, Hill Start Assist Control, and Downhill Assist Control.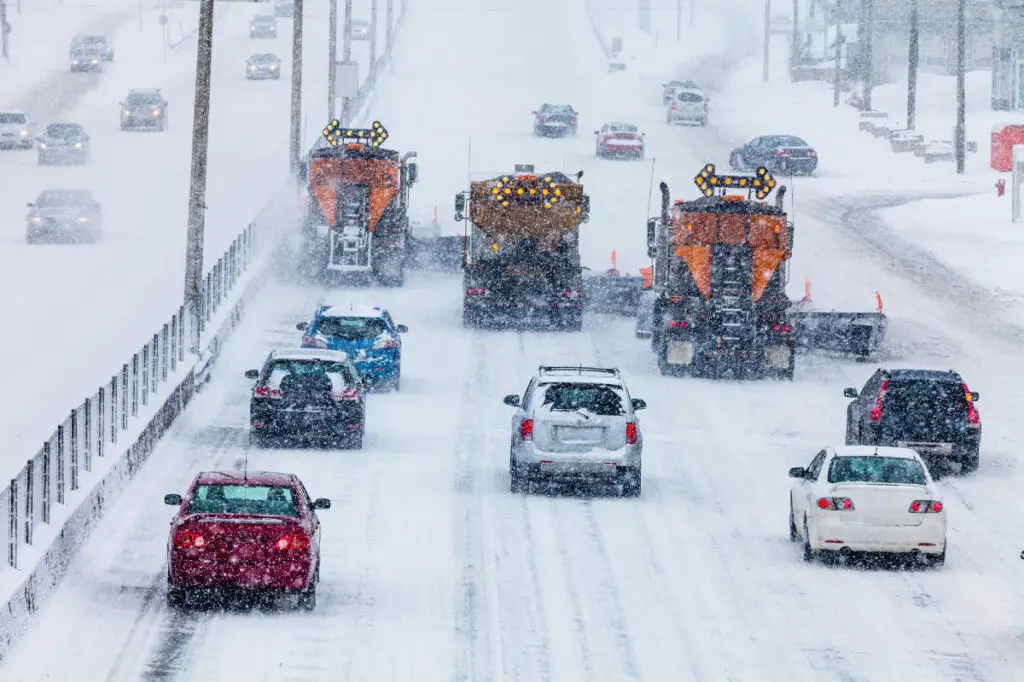 To ensure that power is applied to the wheels with the best traction and so improve stability and control, the AWD system continuously monitors the vehicle's speed, throttle input, and wheel rotation.
Read on for more details!
The RAV4's Performance in Snow
The RAV4 is well-equipped to withstand snowy and icy situations when it comes to winter driving. Let's examine some of the characteristics that make it a dependable and capable car for winter travel in more detail.
All-Wheel Drive System
The all-wheel drive (AWD) system on the RAV4 is a crucial component that aids in improving handling and grip in icy conditions.
To make sure that power is sent to the wheels with the highest traction, the AWD system constantly checks the vehicle's speed, throttle input, and wheel rotation. This enhances control and stability even on slick or uneven ground.
Snow Mode
The RAV4 has a dedicated driving mode called Snow Mode that enhances the car's performance in snowy and other slick driving conditions.
The RAV4's throttle response and transmission shift points are altered when Snow Mode is used to improve traction and control. Moreover, the traction control system and AWD system are improved to lessen wheel slide and boost stability.
Hill Start Assist Control
Snowy hill starts can be challenging, but the RAV4's Hill Start Assist Control (HAC) makes it less difficult. When starting up a slope, HAC stops the car from rolling backward, giving the driver additional time to shift from the brake to the accelerator.
This is particularly advantageous if you start off on a hill covered in snow or ice.
Downhill Assist Control
When driving downhill in snowy or icy weather, the RAV4's Downhill Assist Control (DAC) helps to maintain a consistent speed and prevent sliding.
When necessary, DAC automatically applies brakes to each wheel separately to maintain a safe and controlled speed. In snowy or icy circumstances, this ability is extremely helpful while descending steep hills.
Ground Clearance
The RAV4's ground clearance is another attribute that can help it perform well in snowy situations. The RAV4 sits higher off the ground than many other SUVs with a ground clearance of 8.4 inches.
This can lessen the chance of getting stuck or losing traction by preventing snow and ice from amassing under the car.
RAV4 Reviews in Snowy Conditions
Here are some RAV4 snow reviews to assist you make an informed decision:
Expert Evaluations
Auto experts generally agree that the RAV4 is an excellent winter car. The RAV4 was named one of the best compact SUVs for winter driving by U.S. News & World Report.
The reviewer praised the RAV4's traction and control, which he attributed to its all-wheel drive system and specialist functions such as Snow Mode and Hill Start Assist Control.
RAV4 Owners' Quotes
RAV4 owners are also pleased with the vehicle's performance in the snow. One Cars.com owner praised the RAV4's ability to manage snow and ice with ease, owing to its AWD system and high ground clearance.
According to another owner on Edmunds.com, the RAV4 is "an excellent car in snowy conditions," and the Snow Mode is a terrific feature that helps to improve handling and stability.
Compared to Other SUVs
When compared to other SUVs in its class, the RAV4 performs admirably in snow. The RAV4 was deemed to be more capable in snow than the Honda CR-V and Mazda CX-5 in a comparison by Car and Driver, thanks to its AWD system and specialist equipment.
While the Subaru Forester had greater snow traction, the RAV4 was praised for its overall performance and value.
Comparison: Other Toyota Models vs. RAV4 in Snowy Conditions
If you're considering buying a RAV4 for winter driving, you might be curious to see how it performs in snowy circumstances compared to other Toyota models.
The RAV4 and several other well-known Toyota SUVs are contrasted in the following ways:
4Runner vs. RAV4
Another well-liked Toyota SUV with a reputation for being tough and capable off-road is the 4Runner. Although being a fantastic vehicle for off-road excursions, the 4Runner might not be as suitable for winter driving as the RAV4.
Due to its high center of gravity and rear-wheel drive system, the 4Runner may be more prone to tipping in icy circumstances than the RAV4, which has an all-wheel drive system.
Highlander vs. RAV4
A mid-size SUV frequently compared to the RAV4 is the Highlander. Although the Highlander is a terrific family car with lots of room and features, it might not be as capable in icy circumstances as the RAV4.
Because the Highlander's all-wheel drive system is less sophisticated than the RAV4's, it might have trouble keeping grip on slick roads.
Land Cruiser versus RAV4
Toyota's flagship SUV, the Land Cruiser, is renowned for its off-road prowess and upscale features.
The Land Cruiser is a fantastic vehicle for off-road excursions, but it might not be the ideal pick for driving in the winter.
On snowy or icy roads, the Land Cruiser's bulk and weight might make maneuvering challenging, and its four-wheel drive system could not offer as much traction as the all-wheel drive system in the RAV4.
5 Tips for RAV4 Winter Driving
While the RAV4 is an excellent winter vehicle, it's vital to realize that no car is fully impervious to snow and ice. Here are some helpful hints for staying safe and prepared while driving your RAV4 in the winter:
Check Your Tires
Make sure your RAV4's tires are in good condition and properly inflated before winter begins. Try converting to winter tires, which are designed primarily for snowy and icy situations and give higher traction than all-season tires.
Take It Slowly
It is critical to slow down and drive at a safe speed when driving in snow or slippery conditions. This will assist you in keeping control of your vehicle and avoiding accidents.
Provide extra time to get at your location and increase your following distance to allow for greater stopping space.
Make Use of Your Headlights
When driving in snow or low visibility, utilize your headlights to assist other drivers see you.
Set your headlights to low beam and consider utilizing fog lights if your RAV4 has them.
Be Ready for Emergencies
Keep an emergency kit in your RAV4 at all times, including blankets, drinks, snacks, and a first aid kit. In case you need to dig your way out of a snowbank, keep a snow brush, ice scraper, and shovel in your car.
Use Safe Driving Methods
It is critical to practice safe driving techniques such as moderate acceleration and deceleration, avoiding rapid movements, and maintaining both hands on the steering wheel when driving in snow or icy conditions.
In snowy circumstances, you should also avoid utilizing cruise control because it can make it difficult to keep control of your car.
Conclusion
The Toyota RAV4 is a dependable and capable SUV for winter driving, to sum up. It is a fantastic option for driving on snowy and icy roads thanks to its all-wheel drive system, Snow Mode, and specialist functions like Hill Start Assist Control and Downhill Assist Control.
Other Toyota SUVs may excel in specific locations, but the RAV4 is the best option for winter driving because of its sophisticated all-wheel drive system and tailored snow capabilities.
Remember to drive safely and abide by the winter driving advice provided in this article to get the most out of your RAV4 in winter conditions.
You can stay secure on the roads this winter by taking the required precautions and utilizing your RAV4's snow-specific features.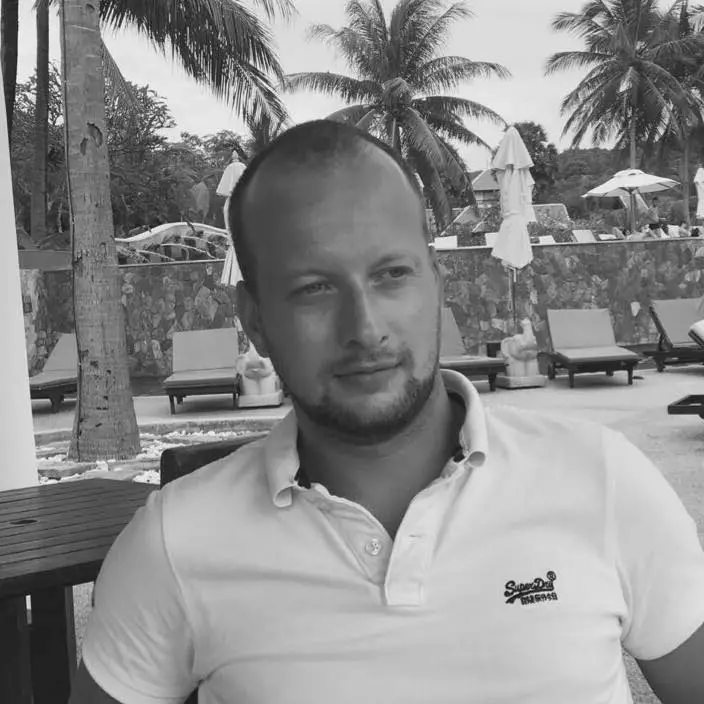 Sebastian loves convertibles and drove a BMW 335i for a long time (325 hp is just a dream). Today, with two children, he is more concerned with SUVs and family-friendly vehicles. In addition to an Audi A4 Avant, he also drives a Cupra Formentor VZ – even as a family man, you can't do without speed. Get to know Sebastian better and visit the About Us page.
Advertising links are marked with *. We receive a small commission on sales, nothing changes for you.