RAV4 is one of the beloved SUVs on the market today, and because of that, we took our time and wrote about all the problems, features, and comparisons we could think of.
It is time to collect all the information and make a full-on guide for all of you Toyota RAV4 lovers, owners, and future owners.
In this article, you will find all there is about RAV4, all the essential information such as advantages and disadvantages, significant differences in the models of RAV4, the cost, comparisons with other vehicles, and so much more. Please keep reading to find out what is so special about the RAV4!
Advertising links are marked with *. We receive a small commission on sales, nothing changes for you.
Introduction
This article will cover many topics, so buckle up!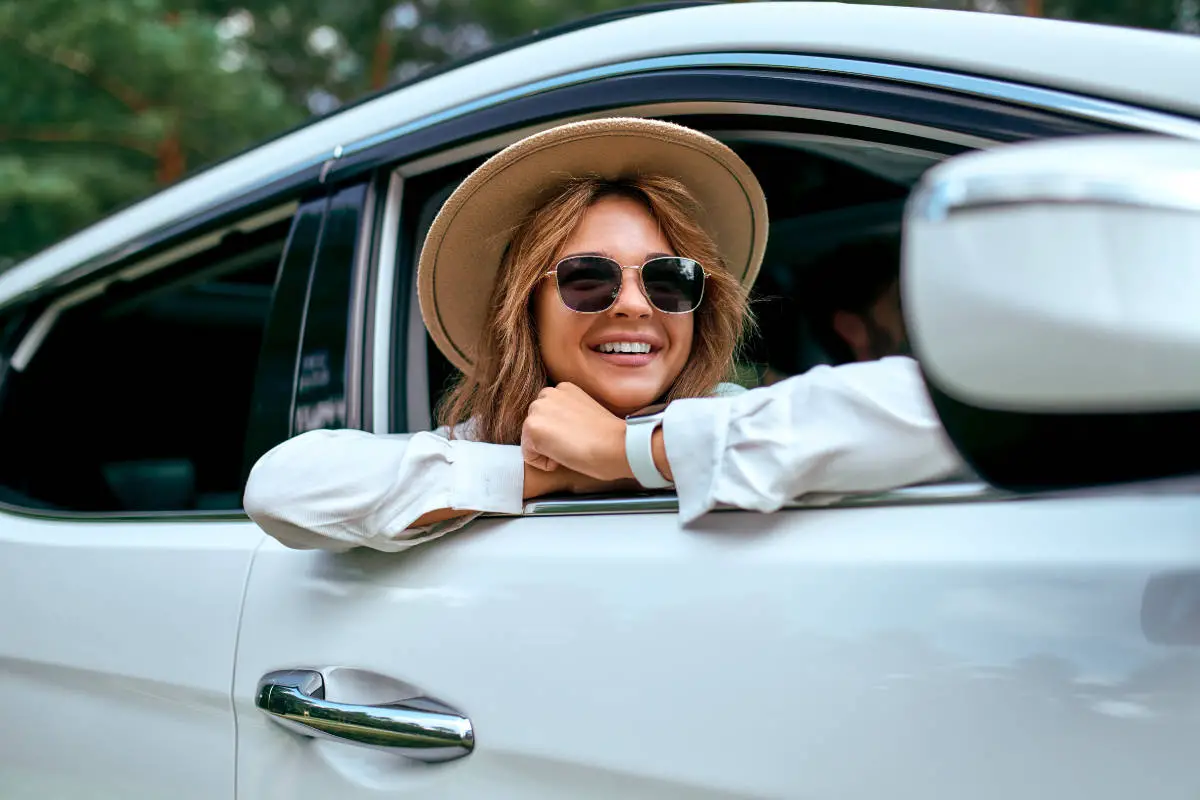 When buying a new vehicle, especially a huge one that costs a pretty penny, you should consider all the facts. RAV4s are amazing and well-built vehicles, but even they have their problems.
We talked a lot about the problems in this article, but remember that those are just simple and common problems for each vehicle, not only the RAV4.
All prospective buyers, owners, and RAV4 lovers will find a lot of information here, and hopefully, it will help you decide to buy or avoid this machine.
Let's get started!
Overview Of The Advantages and Disadvantages Of Toyota RAV4
You will know all this vehicle's advantages and disadvantages later in the article, but let's see a quick overview.
Advantages Of RAV4
First, the most recent trimmings feature an angular look that makes them appear more contemporary and uncompromising.
The Off-Road edition sports matte-black wheels and a split bar upper front grille for off-road capability. It shares the same platform as the 4Runner and Tacoma.
For those who prefer to venture off the usual route, the RAV4 is a reliable option. All-wheel drive is standard on the TRD Off-Road and Adventure grades.
Additionally, these grades have stability-improving components like a rear driveline disconnect. Finally, up to 3,500 lbs. can impressively be towed by it.
The RAV4 cabin is pleasant overall, offering roomy seating and comfort. Many hard plastics and soft-touch materials exist in high-traffic parts of the cabin. In addition, the design of every amenity and entertainment system makes it simple to use.
Disadvantages Of RAV4
The 2.5-liter four-pot engine powers all gas variants, meaning, you won't be missing anything out. However, there are times when standard features are both old and limiting.
Therefore, although buying the cheapest model may be justifiable, keep in mind that rivals often have more desirable base models.
The 4-cylinder engine in the RAV4 isn't the fastest, but it's also not the slowest. So going hybrid, where you have access to 219 horses, is your only choice if you want a better engine. The electric motors and 2.5-liter engine boost the performance to 302 horsepower.
For Whom Is RAV4 Suitable?
We won't be prolonging this section a lot; however, multiple groups can and would get excellent value for the money they give.
For example, since the RAV4 is very spacious, you should consider buying it if you have a big family or enjoy traveling since it can fit many things and many people.
Except that, if you are an adventurer, you will adore this vehicle since it has fantastic driving modes and features that can adapt to the road like no one!
Important Differences In Models Of RAV4
Toyota RAV4 has a lot of models. Each model provides different technology, drivetrain, number of cylinders, and similar. 
Since we explained many of these differences, we'll now summarize them so you can see a quick overview of all the RAV4 differences. 
Differences Between XLE and XSE Trims In RAV4
There are, obviously, a lot of differences between these two trims.
There are more obvious differences, but there are also some in engine and transmission, infotainment systems, additional features, and price differences.
For example, when looking at the two RAV4 trims (XSE & XLE), you will see a difference between the front suspension with sports tuning, which the XSE have and the XLE trim don't have. Also, there are differences in LED accent lights, which also have the XSE RAV4 trim.
Let's not forget about the black roof style that the XSE has and the seat fabrics.
Just perfect.
The same goes for the infotainment system, where the XSE RAV4 trim gets a rearview mirror seen in XLE RAV4 combined with a digital display, making everything easier.
The touchscreen and the multi-information display are also better and larger, remote access in XSE is making your unlocking faster, and security alarm for theft… We can keep going!
However, the engine and transmission tell a different story since they both get a 2.5-liter four-cylinder engine that generates 219 horsepower.
The XSE RAV4 trim is more costly, and the price starts at around $40,000, while the XLE RAV4 trim begins at approximately $36,000.
XLE is a good trim, but the XSE is above it, that's for sure.
Differences Between Base, Limited & Sport RAV4 Models
Anyone seeking enduring value should consider the RAV4 Base model because it is practical, stylish, and affordable.
The standard model is an excellent vehicle for families and travelers because it provides a ton of space.
Overall, the RAV4 Base model offers good value for your money.
Owners of the RAV4 Limited variant receive a heated and ventilated front passenger seat, a 9-inch touchscreen, and an 11-speaker JBL audio system.
Additionally, you can access everything if you select the Limited model.
Additional options include:
A surround-view camera system.
A panorama skylight.
A wireless power outlet.
A digital rear-view mirror.
An integrated GPS.
And lastly, the Toyota RAV4 Sport is an SUV with accolades for people who like to drive with a spirit of adventure. All in all, the Toyota RAV4 Sport provides an outstanding ride.
Even in terrible weather, Dynamic Torque-Control All-Wheel Drive eliminates the need to compromise on performance or safety.
The RAV4 Sport has an outstanding selection of add-on driving and safety features.
Differences Between The Driving Modes In RAV4
There are, in total, five driving modes in your RAV4. 
Those are: 
Normal Mode
Sport Mode
ECO Mode
EV Mode 
Snow Mode 
The justification behind Toyota Normal Mode is simple. It's the default setting that many drivers hardly ever change.
This setting balances comfort, effectiveness, and performance. This is, therefore, appropriate for the majority of daily driving situations.
Your handling will be better, pressing the gas pedal will be more accessible, and acceleration and shifting (on an automatic) will happen much faster when the Sport mode is engaged.
When Sport Mode is engaged, the throttle is more responsive, and the accelerator is simpler to depress, which may allow you to accelerate much more swiftly.
The ECO mode is one of the most mysterious driving modes.
As many drivers know, ECO mode's objective is to increase your car's operational efficiency relative to everyday driving. 
The next one is the EV mode. Only hybrid vehicles can operate in EV (short for Electric Vehicle) mode, which is far more limited in what it may be used for than other driving modes.
When in electric-only mode, an automobile only draws power from its battery.
And lastly, when Snow mode is activated, your Toyota RAV4 will shift into second gear rather than first.
Less torque reduces the likelihood that your wheels may spin out as you accelerate.
Differences Between A 4- And 6-Cylinder RAV4
Although there are many differences between the two, which is better for you? 4 or 6 cylinders in the engine?
Since 4-cylinder engines are smaller yet comprise fewer parts, there are also fewer possible failure spots.
They might be less expensive to maintain than the bigger, heavier six-cylinder autos.
An SUV with a four-cylinder engine is a respectable choice for someone looking for a car for local driving.
An SUV with a six-cylinder is an excellent option for people with larger families, those who enjoy traveling, or those who pull heavy loads.
On the downside, you lose fuel economy, and they frequently cost more to maintain.
Differences Between RAV4 Made In Japan Vs. Canada
RAV4 has been built in several countries. To be specific, three countries are producing RAV4 or its parts. 
If you are wondering about the difference between the RAV4 model made in Japan or Canada, you are at the right place. 
The most well-known components made in Japanese factories include converters for catalysis and engine turbochargers.
You should also know that the Tahara facility in Japan is well known for having some of the world's most computerized and automated plants. The body and engines for the RAV4 might be found at this plant, among other Toyota parts.
On the other hand, we have Canadian Autoparts Toyota Inc.
For Toyota automobiles, aluminum wheels are mainly produced there, in Canada. It contains over 23 acres of Toyota product manufacturing space.
Since it began operations in November 1988, this facility has manufactured almost 500,000 Toyota cars and is also known as a facility that produces very high-quality parts!
Features of Toyota RAV4 
RAV4 is extremely popular because of its compact size and numerous features that make your life easier.
Comfort Features In RAV4
The first thing would be the memory seats. You know what we are talking about if you ever drove a RAV4 with multiple family members.
A RAV4 vehicle seat with an electrical adjustment that you can change to pre-programmed positions by pressing a button is just what you need when having a big family with multiple drivers.
Adjustable and comfortable seats that can remember what you like? Sign us up!
Also, let's remember that the passenger seats are adjustable and ready for your companion at any time!
Now that we are talking about comfort, there are a couple of things in RAV4 that make us want to sit in it all day long.
For example, if you are a tall driver, you can easily fit into the RAV4, even if you are a 6.6ft person. We know this is not exactly a feature, but knowing this can save you weeks of searching for a good SUV for a tall person.
There are many things to say when it comes to being comfortable in your RAV4!
For example, you can put on a heated steering wheel if you already don't have one! A heated steering wheel is essentially an option on every newish Toyota RAV4, but if it's not yours, it can be easily installed.
Regarding being comfortable in your RAV4, especially when camping or on vacation, we must remember the roof rack weight capacity.
For example, the 2022 RAV4 LE model, which has a roof load capacity of 150 pounds (68 kilograms) and a payload of 1230 pounds, will get you and your things safely to the destination. The beach is waiting for you – and yes, you can take your RAV4 to the beach. You can even fit your mattress in the RAV4 and voila! What a perfect vacation!
The beach is one of many places you can take your RAV4! As mentioned, if you are going camping or will encounter any difficult roads, you can quickly turn on your Trail Mode in RAV4. Watch your RAV Trail Mode provide the best grip and handling on low-grip terrain.
Electronic Features In RAV4
There are numerous electronic features in your RAV4, but here we'll talk about the most remarkable.
For example, your RAV4 has a remote start. So you can turn on your RAV4 from the kitchen window and heat your car!
Imagine having this 15 years ago in your old car before going to work on chilly mornings! Now you can comfortably get in your car, turn on some excellent morning music that your JBL Sound System will play perfectly, and go on with your day.
What a time to be alive! RAV4 makes your life easier.
Cost Of The RAV4
When it comes to the cost of the RAV4, that information is so versatile.
Each model or trim can cost differently. Also, each model of the RAV4 you buy can come with more features or less, which will also affect the price.
If you want to find the exact price for the model you are interested in, you can easily see that on the Toyota RAV4 web page.
However, if we are talking about some things that you will have to pay for when it comes to comfort & looks, we have some information!
Let's say that you want to lift your RAV4.
Costs for a Toyota RAV4 lift typically range from $650 to $1,500. The cost of the parts should be between $400 and $1,000, and the cost of the labor should be between $250 and $500.
There are more and less costly corrections you can do on your RAV4, but the most important thing is to go to verified people that will do the job perfectly and charge you accordingly.
More things can be considered as a cost for your RAV4.
For example, the cost of charging your RAV4 Prime is something you must consider when buying an EV, the same as calculating the gas price when filling up your RAV4.
Charging your RAV4 Prime will save you money. If you are in need of a good charger for your RAV4 Prime, there are a lot of them available online. 
Owners of RAV4 plug-in hybrids are expected to save over $1,000 annually, at the very least, when compared to gas prices.
Common Problems and Faults Of RAV4 
Okay, this is going to be a long section. Not to worry – RAV4s are not that fragile, but we've covered many common problems that your RAV4 can encounter, and we want you to have a bigger picture when it comes to the problems of your RAV4. 
Before we begin, whatever the problem is, and you cannot start your RAV4 engine, an excellent thing to know is that you can always tow your RAV4 on a tow dolly. 
So – if you have a friend that can give you a hand and transport your RAV4 to the mechanic, that would be awesome! The only thing – have a drink ready for the lovely friend for helping you out! 
Common Engine Problems In Your RAV4
We separated this into a few sections, and we'll start with the most common engine problems in RAV4 that you will see on your dashboard panel in front of your steering wheel. 
RAV4 Dashboard Lights
The VSC light is the first thing we'll discuss in this section. 
For instance, the VSC regulates the throttle and braking system to help the RAV navigate tricky situations.
The ECM disables any afflicted systems if the engine is not running correctly.
There are a hundred different possibilities to why this is happening, including:
malfunctioning gas cap, 
faulty oxygen (O2) sensor brought on by a coil, and 
a bad spark plug.
The next common problem is the visit your dealer message, with the maintenance required light turned on. The Maintenance Required Light is a simple reminder that if your Toyota vehicle needs maintenance, you must schedule an appointment with the Toyota Service Department.
Moving further, we have a steering light on. In this case, your engine will stop, which can be tricky and stressful, but all of it has a solution. 
And lastly, another issue is when in your RAV4 the 4WD light stays on. Reasons for that can be numerous, starting with the most obvious one is that the 4WD is activated in your RAV4. 
RAV4 Vehicle Won't Start 
In this section, we'll talk about the common problems as to why your RAV4 won't start. 
In some cases, you can try to jump-start your car, but do this only when it is safe to do so and you know what is going on, such as a drained RAV4 battery. 
Here are some examples:
You should always check which oil you should put in your RAV4. Best oils for RAV4 are not hard to find, but you have to know where to look, and you have to have the exact specs if you want to avoid the issues with turning the RAV4 on when it is cold.
And, of course, when it is cold outside (snowy), remember to put on your snow chains! 
Also, if you want to start your RAV4 but can't, and there is no clicking noise, it could be that your battery is dead or you have a faulty starter motor. 
Get more information on the links above to fix your RAV4 and get it on again!
RAV4 Engine Noises
The noises you could encounter include: 
The noise from your heat pump results from the compressed liquid refrigerant in an air conditioner compressor, and it is more likely to happen at low temperatures. 
Next, we have the rattling noise, which you can hear when driving at around 40 mpg. Many mechanics didn't encounter that noise in their careers, so that they might overcharge you, or you might even wait for your vehicle to be done for months. 
Lastly, there is the high-pitched noise. This problem could be caused by uneven tire wear, the power steering system, or even poor wheel bearing. Make sure to check out the article if you have this RAV4 problem!
RAV4 System Malfunctions
And lastly, we have system malfunctions. 
The two most common system malfunctions are: 
Regarding the AWD system malfunction in RAV4, you didn't necessarily do anything special to contribute to it.
Even if it's the most superficial fault, it will still send out that signal and make you worry over nothing.
However, you must take measures to resolve the problem and ensure you can use the all-wheel drive feature.
And the second problem is the charging system malfunction, which basically says the car battery is dead. 
Common RAV4 Interior Problems 
The first and most common problem is the glove box in RAV4 that won't stay closed! 
The two first possibilities to why this is happening  are the latch slipping or there is something in the latch's way. The second reason can be that the latch is pressing on the catch, causing it to slip when you slam the glove box shut. Both problems are solvable; you can do it yourself or take it to a professional. 
The second most common issue in your RAV4 interior would be the vent selector not working. 
You must have had times when your car's vent selection didn't work, especially during the winter. In such situations, your priority should be avoiding tinkering with the selection knob.
The issue could arise because of the debris or something similar. However, a fix to this solution is also straightforward, so no worries!
The third issue is the leaking water on your passenger side, under the seat. Water dripping from the floor of the passenger side of your Toyota RAV4 is often a sign that the AC condenser line is clogged.
Therefore, if the pipe becomes clogged and overflows, it may back up and leak onto the passenger side floor.
To clear the condensation lines in your air conditioner, we suggest blowing them out with compressed air.
Common RAV4 Electronics Problems
Toyota RAV4 has amazing and advanced technology. But we all know it – when there is anything related to electronics, it can break down easily. 
For example, you might encounter some problems with your key fob or your malfunctioning smart key. 
If your key fob is not functioning correctly, you might have issues with the battery, unstable buttons, or even an expired remote connect service. 
On the other hand, if your problem is with the smart system in your key, the reason could be the dead RAV4 12V battery, a drained key battery, or a malfunction of your RAV4's electronics. 
The following common issue with the electronics in your RAV4 could be the communication module that failed to activate. The data communication module (DCM) of the Toyota RAV4 is a communication device that supports the operation of cellular services. This component connects the vehicle's system to Toyota's cloud service and transmits information about the control area network.
The DCM issue could arise because of the missing update of the DCM program or even because the DCM power line is broken. 
Next, we have issues with Bluetooth. This is a very common problem and not only in RAV4. The problem could arise because of the simplest things, like your phone's connection or a simple bug.
Furthermore, you could encounter radio display issues or, lastly, USB port issues. 
The RAV4 radio displays may experience several events, ultimately leading to a breakdown or malfunction.
The best course of action is to have a professional look as there might be a more serious issue. Let them perform the diagnostic so you can determine whether you can solve the problem on your own or whether a specialist will need to get their hands dirty.
On the other hand, the following are some potential problems with the Toyota RAV4's USB ports that you could experience:
Sticky substances that are stuck inside the USB port.
Data-Only USB Port.
Loose USB Port.
Your phone won't charge.
The gadget is not detected.
Common RAV4 Body Problems 
Welcome to the RAV4 body problems section! 
We'll first start with the problems with the doors of your RAV4. The most common issues are that your key won't open the doors or your trunk won't open whatever you do. 
The reason your key is not able to open the RAV4 doors is most typically a dead key battery or a weak connection. 
However, that's not the only reason. It could also be that water damaged the electronics in your key. Besides that, another reason for this issue is a dead 12V RAV4 battery.
Now let's talk a bit about the trunk doors of your RAV4. The issue could be a faulty latch, a malfunctioning lock actuator, or even a defective trunk cable. 
The good thing behind these issues is that each fix is super easy, and after you fix it, there is a small chance of repetition. Yay! 
The following common problem with the body of your RAV4 is a timing chain cover leak. 
The timing chain cover, located close to the engine, protects the timing chain from debris and oil leaks (and burning oil).
With time, this cover may get worn or cracked, allowing oil to flow into the area around the timing chain. The engine could suffer severe damage, as a result, costing a lot to fix. 
The average cost to replace a timing cover is $1835. The normal labor cost ($1085) and the typical component cost ($750) are included.
And lastly, another problem that RAV4 owners can encounter is gas cap problems. 
A couple of things will signify that you are dealing with a faulty gas cap, however, this is not serious damage, and the cost of fixing it won't cause a headache. 
Common RAV4 Charging Problems  
This section will cover the two most common charging issues with your RAV4. 
The two issues are either your RAV4 has a charging malfunction or your RAV4 Hybrid is not getting good gas mileage. 
Each of these problems represents a lot of stress to the RAV4 owner, so keep reading to find out if you can do anything about it! 
P.S. You can!
To even be aware of the gas mileage you do, you should know how to calculate the RAV4 fuel consumption. 
Understanding your gorgeous RAV4's dashboard is essential to identify any potential problems with fuel consumption.
Now let's talk a bit about the RAV4 charging malfunction. What is that all about? 
In essence, it denotes a dead car battery. The car won't start if the battery dies, hence the charging malfunction. 
P.S. This is not so much correlated to the topic, but if you ever find yourself with a poor quality gas or even when you pour gas that wasn't supposed to be poured, you should learn how to drain a fuel tank!
Configuration and Updates Of RAV4  
Here we will talk about what you can do to your RAV4 to make it more… For you! 
Many people find the pedestrian noise in RAV4 Hybrid very annoying. We get it. We do! 
Questions like "How To Disable The Pedestrian Warning Noise In RAV4?" and "Toyota RAV4 Hybrid: How To Turn Off The Reverse Sound?" are super common.
We are sorry to disappoint you, but Toyota only made the sound to help people hear the car; since Hybrids are super quiet, especially when reversing, we also want to keep it that way. 
Some things are super annoying, but if that sound is going to keep pedestrians out of your way, then that solution works.
Another thing that people often like to update has the extension cord for their RAV4 Prime models. 
No extension cords should ever be used, according to the handbook; however, use the thickest one you can find if you want to handle all the power if you really want to use it. 
The Best Accessories For Your RAV4
There are quite some accessories you can use for your RAV4! 
Best Equipment For RAV4
If you ever need a floor jack for your RAV4, there are a couple of models we have in mind. 
Definitely check out the Blackhawk B6350, Powerbuilt 3, and the Arcan 3-Ton Floor Jack.
On the other hand, if you ever need a hitch for your RAV4, for example, when you want to transport something, we've got you covered! 
In this case, you should check out the original Toyota trailer hitch, explicitly made for Toyota vehicles. Apart from that, we advise the Curt and the Draw-tite models since they are both quality and affordable. 
We have many more models in mind, but you must check the above article to find the models!
And lastly, if your RAV4 needs some cool wheels, there are some that you should definitely have – your RAV4 will be the coolest in the neighborhood! 
For example, we love the Dorman and the Konig rims, but many RAV4 lovers prefer the Road Ready and the RTX rims!
Ahh – we won't lie; we cannot decide either! We would love it if RAV4 had a bazillion tires so we could fit all the wheels on it. 
Best Gadgets For Your RAV4 
You can buy some really cool stuff for your metal pet, and we have some of them listed here. 
For example, the gadgets you must have are: 
A cleaning gel for your car
Universal car mount phone holder
Car seat gap filler organizer 
A car vacuum cleaner
A car polish set
A Bluetooth FM transmitter 
And so on and on…
The RAV4 Compared To Other Vehicles  
Compared to other vehicles, RAV4 has some advantages or disadvantages, compared to Toyota Tacoma when talking about the same company, or compared to Honda CR-V, when talking about the competitor company. 
Toyota RAV4 Vs. Toyota Tacoma
The RAV4 of 2021 has the same single powertrain as the Tacoma today. RAV4 offers a 2.5-liter four-cylinder engine with an eight-speed automatic gearbox and 203 horsepower.
The RAV4 is impressive for its quick acceleration and excellent fuel economy. The EPA claims that its overall fuel economy is up to 30 mpg.
Also, like the RAV4, the regular Tacoma has a 3,500-pound towing capacity. 
However, despite the fantastic Tacoma vehicle, the stock engine feels underpowered.
Lastly, having the best of both worlds is attainable thanks to the RAV4. It offers plenty of space for your items and enough room to keep the back passengers comfortable.
The RAV4 has the adaptability to make it a well-liked choice among a range of drivers, whether for work, pleasure, or family.
Given this, if we had to pick between Tacoma and the RAV4, we would choose RAV4. 
Toyota RAV4 Vs. Honda CR-V
The Toyota RAV4 differs from other crossover SUVs due to its several trim levels and modern features. As a result, the RAV4 is considered one of the most excellent crossovers of the year by several prominent writers.
The CR-V is at the top of its class when offering a comfortable, seamless ride. Many features in the CR-V are designed to make the ride comfortable and pleasurable.
Honda CR-V offers a great engine, and so does the RAV4, but in this case, we would go with the CR-V. 
Since we are choosing CR-V in this case because it offers a smoother ride, what can you do about the RAV4 noisiness on the road? 
Well, you can choose the quietest tires for your RAV4!
Our top picks would be the Bridgestones, Michelins, Continental CorssContantcs, Milestars & Yokahomas! They are all good-quality sets; you need them if you want to make your RAV4 as smooth and pleasant as the Honda CR-V!
Frequently Asked Questions
This section is for you if you need help finding enough information in the whole article! 
Keep reading for more information about your fav RAV4!
RAV4: The Difference Between the AWD and FWD
There are quite some differences between AWD and the FWD in RAV4. 
However, shortly said, the choice of which set of wheels the engine sends power to is the only distinction between the two. 
In all-wheel drive (AWD), the front and rear axles receive power simultaneously instead of just the front axle in front-wheel drive (FWD).
How to Tell if RAV4 is 4WD? 
RAV4 features four-wheel drive, so the driver doesn't need to worry about if his RAV4 is a 4WD. 
Your RAV4 is equipped with an advanced, electronically controlled four-wheel drive system that, to maximize fuel efficiency, automatically switches to four-wheel drive mode at low speeds before gradually shifting to the front when it goes above 20 mph.
Conclusion
That's it, people! At least for now.
We love the RAV4 and recommend it to anybody who wants a good and pleasant ride.
This quick overview is meant to help you decide if you want a RAV4 or if you would instead go with the competitor.
So, what is your poison?
Please let us know in the comments!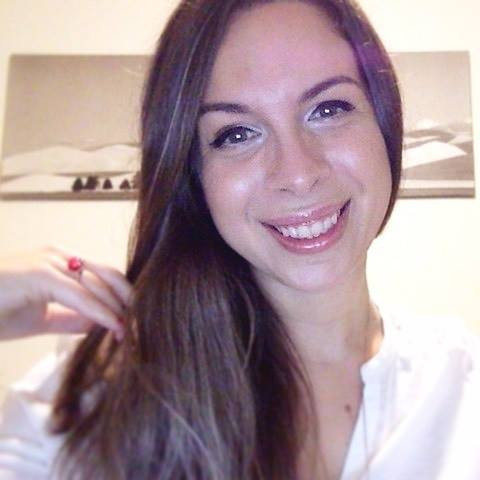 Luna Meschiari is a full-blooded car nut who is well known to local garages, as each article is meticulously researched and peppered with the latest piece of information. Guess what car she's driving right now? A RAV4 2021 Hybrid. But her heart also sleeps for pickups like the F-150. Get to know Luna better on the about us page.
Advertising links are marked with *. We receive a small commission on sales, nothing changes for you.