Driving on fresh snow doesn't have to cause panic anymore! If you are wondering why you should definitely keep reading. The fantastic Toyota manufacturers outdid themselves with this option.
In this article, you will find out about the Trail Mode available on RAV4 Hybrid models. Find out what it is and how you can use it!
Advertising links are marked with *. We receive a small commission on sales, nothing changes for you.
RAV4 Hybrid: Trail Mode – What Is It?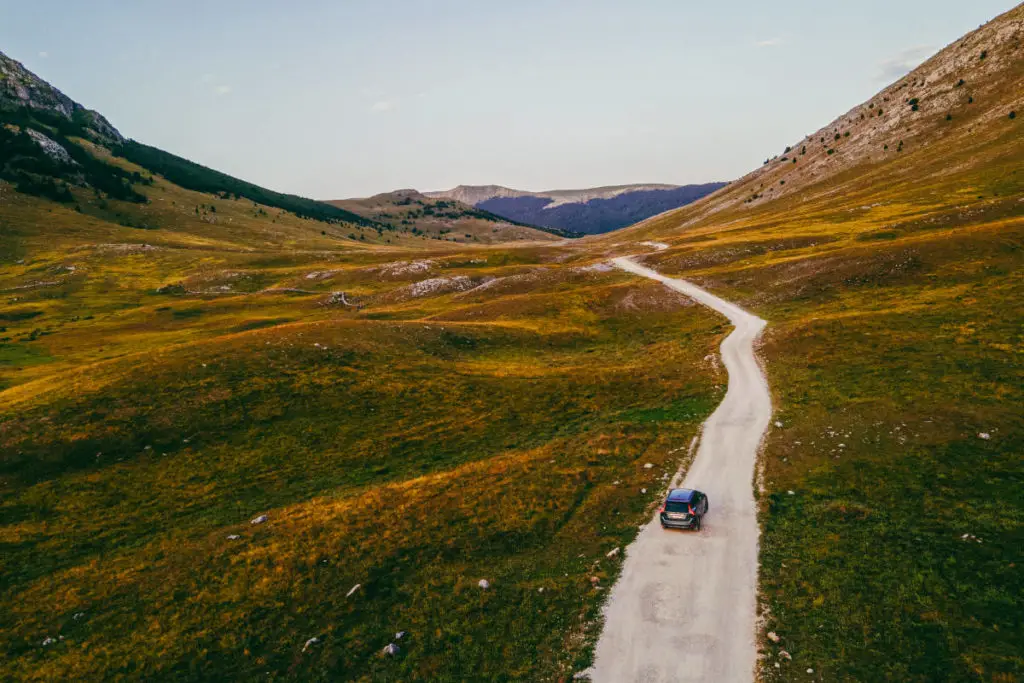 With the addition of a new automated limited-slip differential control, Trail Mode, you can say goodbye to the panic on bumpy roads and sticky weather situations. 
The Trail Mode offers the best possible grip and handling on low-grip terrain, whereas the RAV4 Hybrid has more excellent capabilities.
Additionally, it can be a massive help while navigating rugged off-road terrain.
When driving on severely rough terrain, the fourth-generation RAV4 Hybrid was at risk of becoming stuck if a driven wheel lost contact with the ground.
The free-rotating wheel can be braked on the new model and drive torque routed to the grounded wheel by enabling Trail Mode.
You can easily access Trail Mode through a button on the center console. Click it, and that's it; you activated the Trail Mode.
The throttle control and transmission shift pattern have also been modified to assist the driver in keeping the car moving.
The RAV4 Hybrid brings a lot of change, but that is a positive and promising change, so we absolutely LOVE the trail mode option!
When To Use Trail Mode On RAV4 Hybrid?
When traveling off the usual route, Trail Mode helps maintain traction. According to that, you can use Trail Mode when driving in snow or similar weather situations.
Basically, the Trail Mode is designed to be used when traveling on uneven roads. However, in any other circumstances, do not turn the switch on.
When in Trail Mode, the car is controlled to use its maximum amount of drive force over rocky roads.
When Trail Mode is utilized constantly for an extended period of time, the load on relevant components increases, and the system's ability to function may be compromised.
Can You Use Trail Mode In RAV4 In Snow?
Yes – not only that you can, but you should use Trail Mode in the snow.
However, not constantly. You have to estimate the situation.
You should use the Trail Mode if you are stuck because when you activate the mode, your car will become "stickier to the ground", and you will be able to get out of the stuck position.
You will feel the sticky part to the ground, not a lot, but enough to be felt compared to ECO mode.
Is Trail Mode On RAV4 Hybrid Good In Rain? 
Compared to regular mode, trail mode allows for more tire spin. So it comes in handy when you need a little more spins than usual.
We wouldn't advise using it in the rain, just as you shouldn't (per the owner's manual) on normal roads.
Because you already have AWD, nothing should go wrong.
If you're worried, drive more slowly.
If the speed limit is typically 65 mph in dry weather, having AWD with All-Weather tires does not give you the freedom to continue driving at that pace.
We suggest using ECO mode if you want to reduce the spins of your tires.
Frequently Asked Questions
Now let's focus on the most asked questions online about the RAV4 Hybrid, the trail mode, and much more! 
Keep reading to get answers for advantages of the trail mode, off-road capabilities & more. 
What Advantage Does Trail Mode Provide?
Trail Control works similarly to cruise control in that it allows you to set the desired speed, after which the system manages to accelerate and brake on challenging, occasionally rapidly changing, road conditions.
With the trail mode on, you may concentrate more on the trail in front of you and not on the braking and accelerating. 
What Does a Car's Trail Mode Do?
Trail Mode is "designed for usage when traveling on rough, harsh roads to utilize the maximum amount of drive force when driving on bumpy roads.
We explained this above in detail, and we cannot enhance this more! The trail mode is a simple and beautiful option for crazy roads. 
Can the RAV4 Hybrid Be Used Off-Road?
The RAV4 Hybrid, which has a TRD-tuned suspension, is designed to improve body control and small-bump absorption to ease rough city streets and off-road terrain.
Bump stops maximize tire travel in the compression direction, and coil springs are adjusted with off-road driving.
So yes, you can go with RAV4 Hybrid off-road.
Can a Hybrid RAV4 Drive On Sand?
Choose the appropriate drive mode from mud & sand, rock & dirt, snow, and normal with Multi-Terrain Select.
So, the answer is – yes. Your RAV4 Hybrid is perfectly safe on the sand. So, grab everything you need and off to the beach!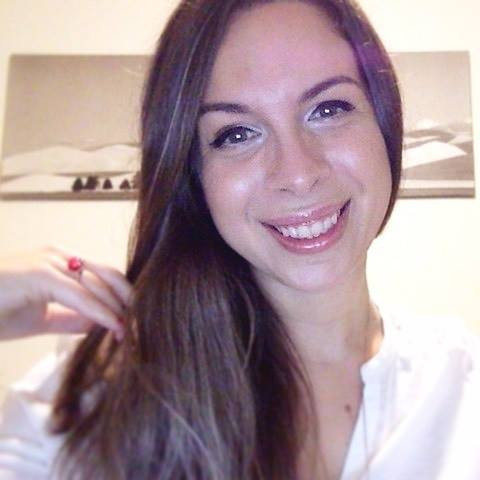 Luna Meschiari is a full-blooded car nut who is well known to local garages, as each article is meticulously researched and peppered with the latest piece of information. Guess what car she's driving right now? A RAV4 2021 Hybrid. But her heart also sleeps for pickups like the F-150. Get to know Luna better on the about us page.
Advertising links are marked with *. We receive a small commission on sales, nothing changes for you.