Knowing the roof rack limit can be a great advantage if you plan a road trip or a summer spent on a boat.
If you do not know how much your roof racks can take, you and your RAV4 can get in trouble if you overdo it.
In this article, find out the roof rack weight limit for some models and the answers to some of the most asked questions about roof racks in RAV4 vehicles!
Advertising links are marked with *. We receive a small commission on sales, nothing changes for you.
How Much Weight Can the Roof Of a RAV4 Hold?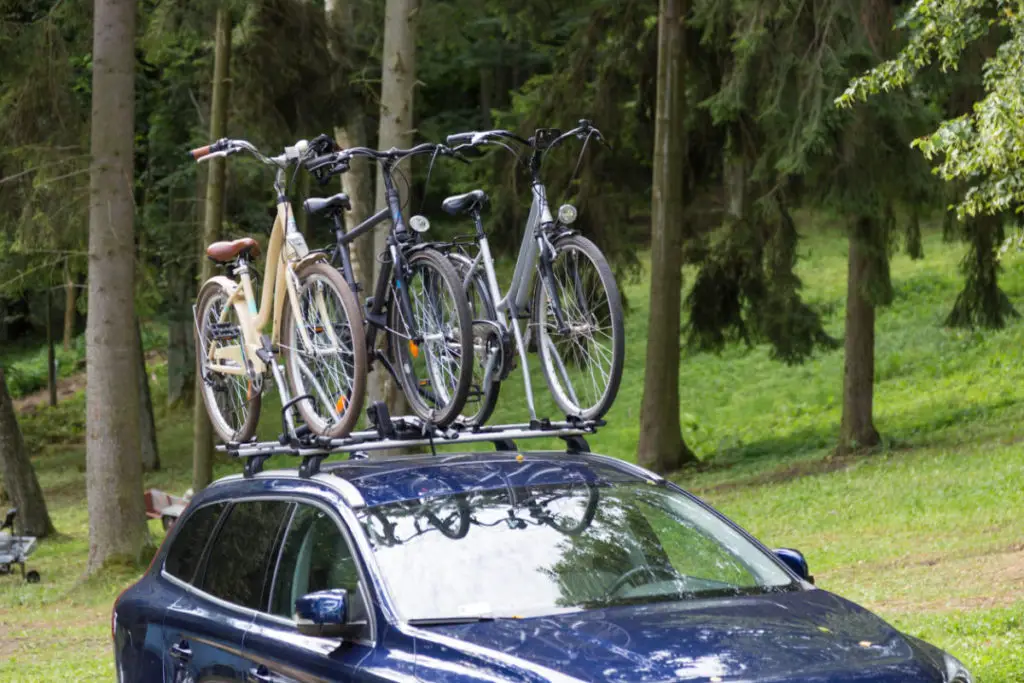 Without any ado, let's get straight into answering the question.
The RAV4's roof rack in average has a carrying capacity of up to 165 pounds, or 74.843 kilograms, which is the standard for a vehicle or an SUV.
It was created for customers who desired a car with nearly all the advantages of SUVs, including:
more storage space,
improved visibility, and
the option of permanent four-wheel drive,
the agility, and
the fuel efficiency of a compact car or saloon car.
Any automobile or SUV that fits within these three categories qualifies as suitable for travelers, adventurers, and picnickers!
Also, here are some of the important things you should be aware of while securely placing baggage onto your car's roof.
The first thing is to have your RAV4's cargo box or roof rack on mind
Yes, we know that using a roof rack makes it safer to carry heavier weights across the car's frame than directly on the roof.
But this does not imply that you can carry more weight when the vehicle is moving or in motion.
In reality, the situation is the exact reverse.
To avoid overloading your RAV4 roof, you must deduct the weight of any crossbars, roof racks, or freight carriers from the overall weight of your roof.
Let's say that your car's roof has a weight limit of 165 pounds, and your roof rack weighs up to 40 pounds.
That means that you may only put 125 pounds onto the roof of your car, and it will still satisfy the 165-pound limit without any additional weight.
The second thing is to understand and acknowledge your state law.
Every state (or at least some) limits the weight carried on a vehicle's roof while traveling on the highway.
It is the responsibility of the RAV4 owner or driver to be aware of this law.
You must follow it to avoid giving too many unnecessarily long justifications if you are pulled over for breaking a traffic rule, a highway regulation, or a state weight limit restriction.
Be sure to understand it!
Now let's see how much weight a specific RAV4 year can hold.
Keep reading to find out the weight hold of RAV4 2022, 2020, 2007, 2006 & 2006 models!
2022 RAV4: Roof Rack Weight Limit & Payload
When it comes to the 2022 RAV4, there are two models we want to talk about.
The first one is the 2022 RAV4 LE model, and has a payload of 1230lb, and the roof capacity of 150lbs/68kg.
The second model is the 2022 RAV4 TRD Off-Road model, and has a payload of 1025lb, and the roof capacity of 118 kg /260 lbs.
2020 RAV4: Roof Rack Weight Limit & Payload
When it comes to the 2020 RAV4, this beast offers drivers a payload capability of up to 1,240 pounds.
On the roof luggage carrier, the cargo weight restriction is 176.4 lbs (80 kg).
2007 RAV4: Roof Rack Weight Limit & Payload
Now let's talk about the 2007 Toyota RAV4.
This is an older model, but its payload capacity is an incredible 1130 lb.
The RAV4 2007's instruction handbook advises that overloading the roof may activate the side curtain airbag and that the weight limit is around 100 lbs (45kg). 
So yeah, please don't overdo it with the roof rack maximum weight on the RAV4 2007!
2006 RAV4: Roof Rack Weight Limit & Payload
The maximum payload for the 2006 RAV4 is 1,045 lbs.
This is over 80lbs less than the previous RAV4, the 2007 model.
However, the roof rack of this one can still carry a lot, so don't worry about that!
The 2006 RAV4 can carry up to 176.4 lb (80kg) on its roof racks. 
2005 RAV4: Roof Rack Weight Limit & Payload
And now to the last RAV4!
This one has a payload of 901 lbs.
The 2005 RAV4 has a small payload capacity, but that still doesn't mean he cannot carry a good amount of weight on his roof racks.
The maximum of the lbs that the 2005 RAV4 can carry on the roof racks is 220lbs, or 100kg. 
Can You Put a Roof Top Tent On a RAV4?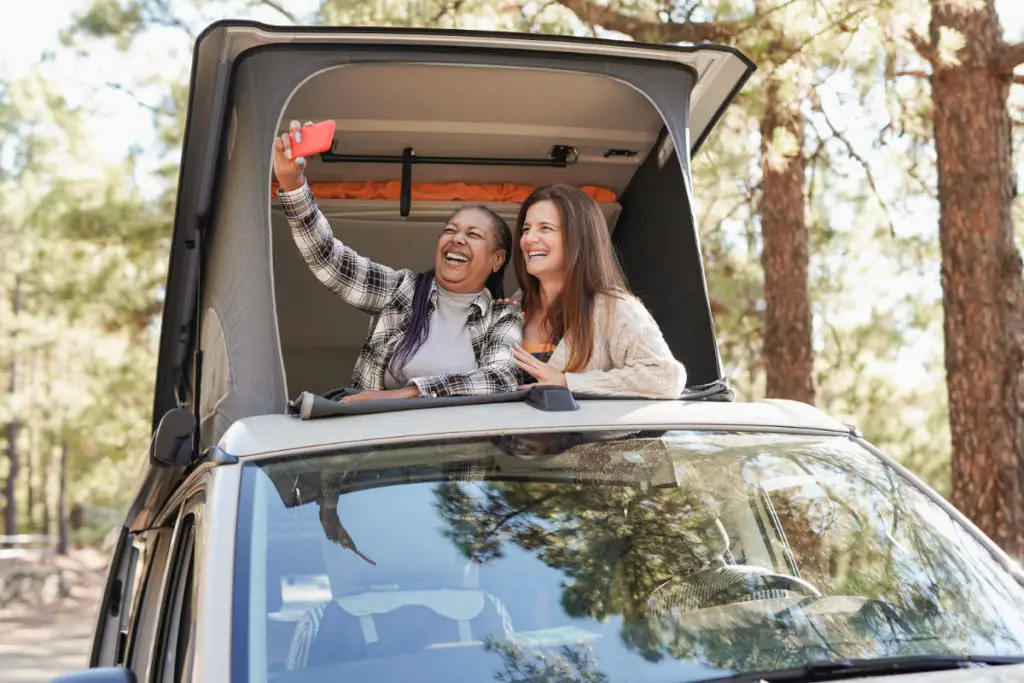 The majority of Rav4 trim variants are compatible with all ROAM rooftop tents, making them the ideal travel or camping partner.
The RAV4 is gradually rising to the top of the list of the most well-liked and dependable cars in the USA!
Here is the list of the rooftop tents that are amazing and will fit well with your RAV4:
Condor
Condor Overland
Falcon Pro
Frequently Asked Questions About Roof Racks for RAV4
Now let's shortly answer some of the most asked questions about the roof racks for your fav RAV4.
What Happens If You Put Too Much Weight On a Roof Rack?
The top-heavy effect increases body roll and raises the possibility of a vehicle overturning.
Additionally, it transfers more weight from the rear to the front during braking and from the front to the rear during acceleration, making it more unstable.
Your car might become dangerously unsafe on the road if the top is laden.
Why Should You Remove a Roof Rack When Not In Use?
A roof rack will make a car more wind resistant, increasing fuel consumption.
Wind resistance may be minimized to the barest minimum with an aerodynamically built roof box or rack. But, when not used, the box or roof rack should still be removed.
Does a Roof Rack Slow Your RAV4 Down?
A roof rack slows a car down by creating more air drag when a certain level of throttle is applied.
For the same reason, the car's top speed is likewise constrained.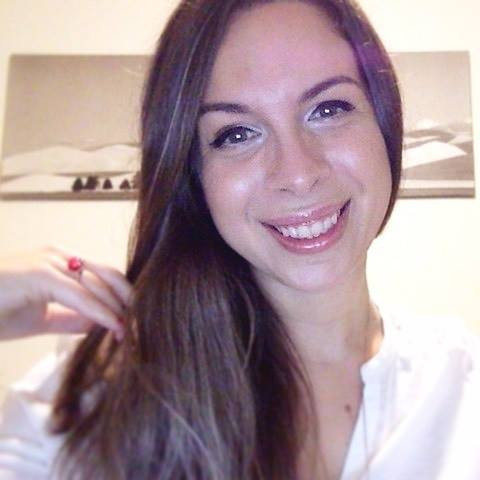 Luna Meschiari is a full-blooded car nut who is well known to local garages, as each article is meticulously researched and peppered with the latest piece of information. Guess what car she's driving right now? A RAV4 2021 Hybrid. But her heart also sleeps for pickups like the F-150. Get to know Luna better on the about us page.
Advertising links are marked with *. We receive a small commission on sales, nothing changes for you.