With all of the high-end inside features Toyota installed in this car, you will undoubtedly be comfortable everywhere you travel in the Toyota RAV4 Hybrid.
The comfort in Toyota RAV4 is not a thing of luck. Everything is carefully designed and produced with the utmost quality.
In this article, find out what features make the Toyota RAV4 so comfortable for sitting for hours and hours!
Advertising links are marked with *. We receive a small commission on sales, nothing changes for you.
Are The Seats In Toyota RAV4 Comfortable?
The popular Toyota RAV4 crossover SUV isn't simply well-liked because it's trustworthy, economical, and safe.
Even when the driving gets tough outside because of the uneven roads, or it lasts for hours, the interior of the 2022 Toyota RAV4 is comfy. Nobody wants to return home from a trip with a hurting back or worse!
Here are some things that RAV4 offers:
Five-seater furniture
Automatic dual-zone climate control with vents in the backseat
Seats with fabric trim and engraved polygonal seat inserts
Front driver's seat with 8-way lumbar support
Front passenger seat with four-way adjustment
All in all, the seats are cozy and supportive, made of good leather, and will support your back throughout the trip; no worries!
How To Make Toyota RAV4 Seats Even More Comfortable? 
Did you know there is a correct way to adjust your seat? 
Fortunately, many new Toyota vehicles include power-adjustable seats with memory settings so you can choose your position. 
We discussed this in the previous paragraph, but let's see now what you can do to improve your posture in RAV4!
When you sit behind, your knees shouldn't touch the seat in front of you. If they are, then a different arrangement should be made in the car. 
Also, make sure you can comfortably reach the steering wheel if you are on a driver's seat and that your feet can quickly contact the pedals without having to extend or feel cramped. 
Your back should be straight, your hips should be level with your knees, and your chin should be as high as the steering wheel.
But this is not where the story ends. 
You can always buy some cute cushions for your RAV4!
Do The Seats Fold Down In Toyota RAV4?
Yes! You can fold down the seats in Toyota RAV4!
Remove the bottom bench cushion from the back seats if you want real flat-folding. 
Videos showing how to do it are available on YouTube.
Also, if you do not need a flat-folding, you can easily just bend them with an incline. In general, that's enough for transporting a lot of stuff or even sleeping. 
Which 2022 RAV4 Has Leather Seats?
The 2022 RAV4 comes with leather seats, and you can find them in basically all RAV4 2022 models. You have to opt for it when buying a vehicle. 
But that's only one good thing about the 2022 Toyota RAV4.
It has five seats, cloth upholstery, heated front seats, and a motorized driver's seat as standard features.
There are options for heated rear seats, heated steering wheel, ventilated front seats, power-adjustable passenger seats, and, as mentioned, synthetic leather upholstery.
That's all!
Now you know that the RAV4 seats are perfectly comfortable, and if not, there is a solution to that – comfy pillows!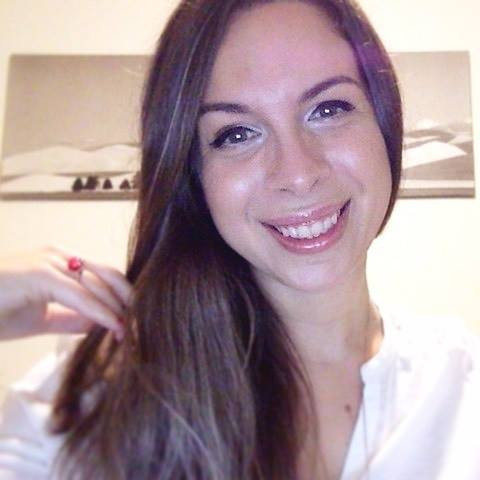 Luna Meschiari is a full-blooded car nut who is well known to local garages, as each article is meticulously researched and peppered with the latest piece of information. Guess what car she's driving right now? A RAV4 2021 Hybrid. But her heart also sleeps for pickups like the F-150. Get to know Luna better on the about us page.
Advertising links are marked with *. We receive a small commission on sales, nothing changes for you.