SUVs have become the go-to choice for many people who desire a vehicle that offers both comfort and versatility, whether they are traveling with their family or exploring. 
The Nissan Rogue and the Toyota RAV4 have emerged as top contenders in this market, with the Rogue impressing drivers with its smooth performance and the RAV4 standing out with its rugged capability. 
In this article, we'll thoroughly analyze these SUVs' design, performance, technology, and safety features to determine which is the best choice for those seeking a reliable and versatile vehicle.
Advertising links are marked with *. We receive a small commission on sales, nothing changes for you.
Toyota RAV4 or Nissan Rogue: Comparison Chart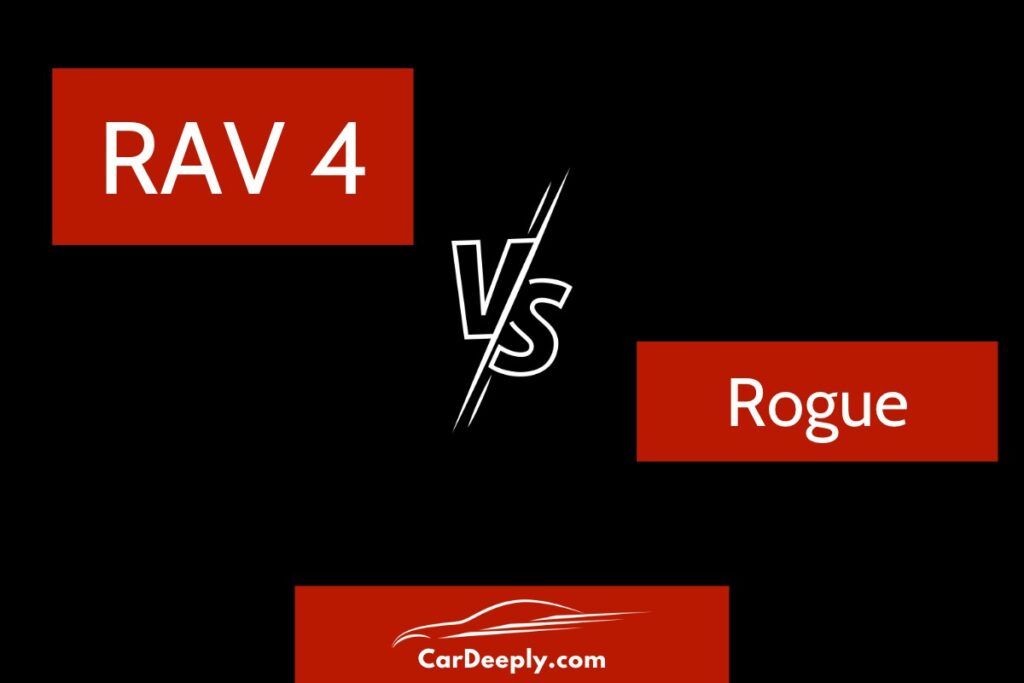 Here's a quick look at the differences between both. 
| | | |
| --- | --- | --- |
| Features | Nissan Rogue 2023 | RAV4 2023 |
| Infotainment System | Basic and user-friendly. | Large and high-tech. |
| Engine Performance | Decent power and fuel efficiency. | Strong and powerful. |
| Suitable Driving Style | Comfortable and smooth. | Agile and sporty. |
| Cargo Capacity | Incredibly spacious. | Above average and decently spacious. |
| Size | Mid-size SUV, spacious. | Compact SUV, easy to maneuver. |
| Reliability | Reliable and well-built. | Highly dependable and durable. |
RAV4 Vs Rogue 2023: Analyzing The Depths
Let's talk about everything that sets these SUVs apart in detail.
Dimensions: Which is bigger, Rogue or Toyota RAV4?
Winner: Rogue
Rogue and RAV4 are similarly sized, but the Rogue is slightly bigger.
RAV4 has a small edge over Rogue due to its narrower and slightly shorter body, which could make it easier to navigate tight spaces. However, the Rogue's longer body offers a more spacious interior and greater cargo capacity.
Comfort and Reliability
Winner: Rogue
Both vehicles provide comfortable rides, but the Rogue goes the extra mile with real leather-appointed seats and softer materials throughout the interior. 
Additionally, the Rogue offers slightly more breathing room due to its larger interior.
Driving Experience: Handling, Drivetrain & Off-Roading
Winner: Tie. Depends on driving style.
The RAV4 has better handling and off-road capabilities with an 8-speed shiftable automatic transmission, hill descent control, and higher ground clearance on Adventure and TRD Off-Road trims. 
The Rogue's continuously variable-speed automatic transmission may not be as responsive, but its suspension is tuned for comfort, making daily commutes smoother.
Performance: Rogue Vs RAV4 Engine and Gas Mileage
Winner: RAV4 for raw performance, Rogue for fuel efficiency.
The RAV4's standard 2.5-liter 4-cylinder engine produces 203 horsepower, providing a more engaging driving experience. The Prime model even provides up to 302 hp, so if you want a powerful engine to show off, this one is the winner.
Meanwhile, the Rogue's engine has more torque, improving acceleration and towing. The Rogue also has the edge in gas mileage, with a rating of 30 City / 37 Hwy / 33 Combined, compared to the RAV4's 27 City / 35 Hwy / 30 Combined.
Infotainment and Technology
Winner: RAV4
The RAV4 boasts an impressive infotainment system that outshines the Rogue's with its larger 10.5-inch touchscreen display on higher trims and six-speaker JBL premium audio system. 
While the Rogue's standard 8.0-inch display and four-speaker system are still decent, they can't quite match the immersive audio and expansive screen of the RAV4. 
Both models offer the convenience of Apple CarPlay and Android Auto to help you stay connected while on the go.
Safety Features: Is Nissan More Reliable Than Toyota?
Winner: Tie
Not quite. Your safety is a top priority, and both the Rogue and RAV4 offer equally advanced safety features to protect you.
 The Rogue has blind spot and lane departure warnings, rear cross-traffic alert, and driver attention alert, while the RAV4 has lane departure warning, lane keep assist, and post-collision safety system. 
Both SUVs also have airbags and child safety locks.
Utility and Towing Capacity
Winner: RAV4
If you need to tow heavy loads, choose the RAV4, which can tow up to 3,500 lbs, while the Rogue can only tow up to 1,500 lbs. 
The RAV4 also offers more interior options for added versatility, like a console safe, universal tablet holder, and a frameless Homelink mirror. 
However, the Rogue has unique options like a frameless rearview mirror with a universal remote, rear cargo area cover, and spider cargo net.
Price And Trims
Winner: RAV4
The Rogue has four trims: S, SL, SV, and Platinum, with the S starting at $29k. On the other hand, the RAV4 has five trims: LE, XLE, XLE Premium, Adventure, and TRD Off-Road, with the LE starting at $27.9k. 
For those on a tight budget, the RAV4 LE may be the better option, while the Rogue's higher trims offer more luxury and additional features. The RAV4 wins this comparison, as it comes with more trims to choose from and is more affordable overall.
Key Takeaways
Here are some of the biggest differences between RAV4 and Rogue.
The Nissan Rogue has more interior and cargo space, while the Toyota RAV4 has a better infotainment system and more advanced handling.
The Rogue has a more luxurious interior, while the RAV4 has better off-road capabilities and a more powerful engine.
Both SUVs have advanced safety features to protect passengers.
The RAV4 has a higher towing capacity and more interior options, while the Rogue has unique cargo features.
FAQs
Rogue or RAV4: Which one has Quieter Cabin?
The Nissan Rogue has a quieter cabin than the Toyota RAV4. Its engine is far more quiet than the ones used in its older iterations.
Is a 2023 Nissan Rogue or Toyota RAV4 high maintenance?
Neither the 2023 Nissan Rogue nor Toyota RAV4 is high maintenance. Both cars are built to last and require routine maintenance, like any other vehicle.
How long do 2023 Nissan Rogues & Toyota RAV4 usually last?
The 2023 Nissan Rogue and Toyota RAV4 are expected to last many years if properly maintained. On average, they can last up to 200,000 miles or more.
Are Nissan Rogues & Toyota RAV4 good in snow?
Both SUVs are good in snow. They come with all-wheel drive, for better traction on slippery roads. Additionally, their high ground clearance helps to avoid getting stuck in deep snow.
Final Thoughts: Should You Buy a Nissan Rogue or Rav4?
So, which SUV should you get? While both offer spacious interiors, comfort, and versatility, they cater to different use performance. 
The Rogue is the ultimate family SUV, offering unparalleled comfort and luxury, while the RAV4 is built for adventure seekers who crave performance and utility.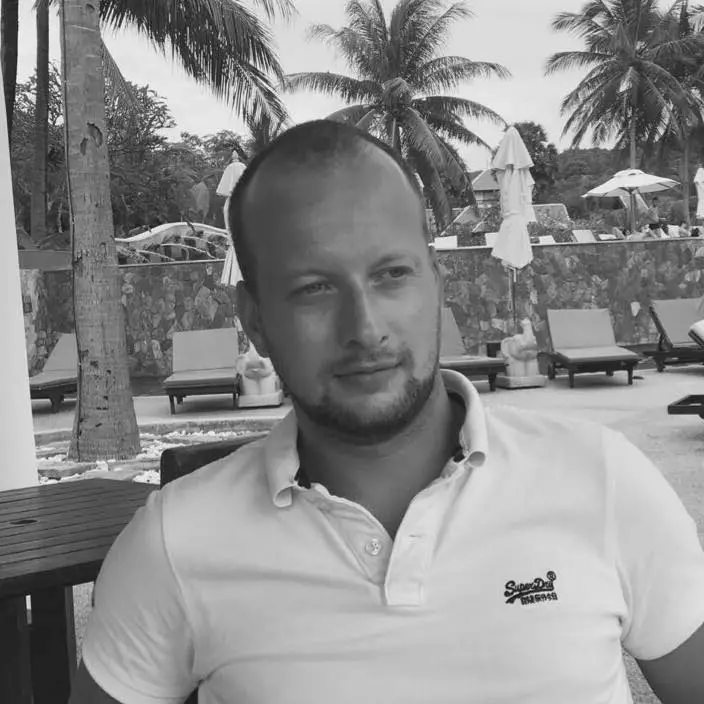 Sebastian loves convertibles and drove a BMW 335i for a long time (325 hp is just a dream). Today, with two children, he is more concerned with SUVs and family-friendly vehicles. In addition to an Audi A4 Avant, he also drives a Cupra Formentor VZ – even as a family man, you can't do without speed. Get to know Sebastian better and visit the About Us page.
Advertising links are marked with *. We receive a small commission on sales, nothing changes for you.