Do you need a great SUV for traveling with your family or something roomy that can carry all your belongings during long trips? Both the Hyundai Tucson and the Toyota RAV4 are excellent choices.
However, you may be wondering whether to choose the RAV4 for its top-tier performance or the Tucson for its reliability and utility. 
In this article, we will compare them both and help you make an informed decision.
Advertising links are marked with *. We receive a small commission on sales, nothing changes for you.
Toyota Rav4 Vs Hyundai Tucson Specs Comparison Chart
Here's a quick glimpse of the differences between both. 
| | | |
| --- | --- | --- |
| Category | RAV4 | Tucson |
| Spaciousness | Slightly cramped seating, though more than average SUVs. | Spacious seating, better for tall people and extra passengers. |
| Performance | More powerful and better acceleration. | Similar engine options, but not as powerful. |
| Fuel Efficiency | Much more fuel-efficient. | Less fuel-efficient. |
| Off-Road Capabilities | Excellent off-road capabilities. | More suitable for city driving. |
| Storage | Great for towing heavy loads such as boats or trailers. | More cargo space, better for moving lots of items.  |
| Price  | More expensive starter trims, less expensive higher-end ones. | Cheaper starter trims, significantly more expensive higher-end trims. |
Rav4 Vs Tucson 2023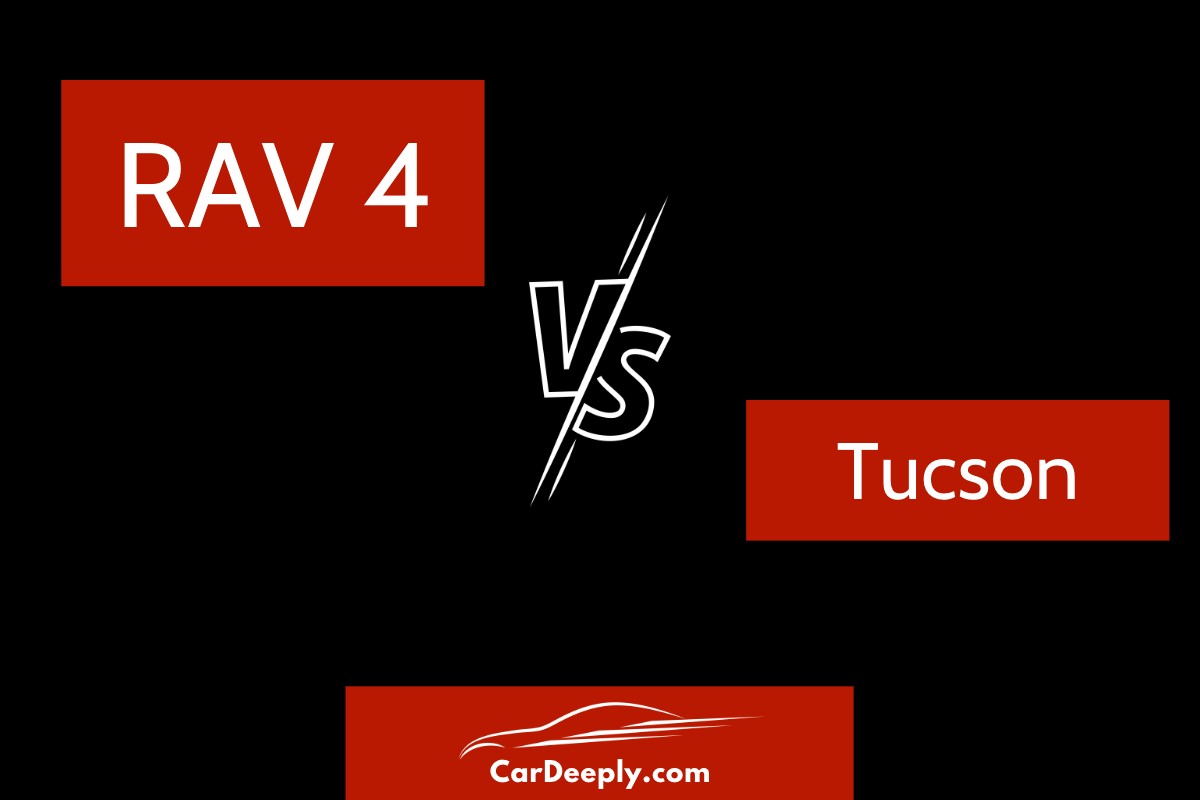 Now, let's get to the main part.
Headroom & Legroom: Is A RAV4 Bigger Than A Tucson?
Winner: Tucson
No, the Tucson is slightly bigger than the RAV4 in terms of overall size. 
As for headroom and legroom, the RAV4 has slightly less headroom and legroom in the rear seats. The Tucson offers more space for taller passengers in the front seats. 
Engine Power & Performance
Winner: RAV4
Both the RAV4 and Tucson offer two engine options, with the RAV4 providing slightly more horsepower and torque. 
The RAV4's plug-in hybrid model offers the most powerful performance with 302 horsepower. Due to that, it offers better acceleration.
Fuel Efficiency
Winner: RAV4
The RAV4 uses less gas than the Tucson, with up to 35 miles per gallon on the highway compared to the Tucson's 32 miles per gallon. 
Both cars can go about the same distance on a tank of gas. 
If you really care about saving gas, the RAV4 has hybrid models that offer even more fuel efficiency.
Driving, Off-Road Capabilities & Handling:
Winner: RAV4 for off-road, Tucson for general driving.
The RAV4 is the better option if you plan on doing off-road driving. It has better ground clearance, and features like Hill Descent Control give it an edge over the Tucson in this aspect. 
However, if you'll be driving mainly in the city, the Tucson is a more suitable choice. It offers smooth handling, and its HTRAC AWD system even offers great stability on more slippery roads.
Safety, Reliability & Assistance Features
Winner: Tucson
The Tucson features driver attention warning to prevent accidents caused by drowsy or distracted driving, and it earned a Top Safety Pick+ rating from the IIHS. 
Meanwhile,  the RAV4 has your safety covered with airbags placed throughout the vehicle, including dual front side-mounted and front/rear head airbags. It also has a strong reliability rating from J.D. Power. 
Both are great, but the Tucson offers better overall safety, especially for clumsier drivers.
Technology & Infotainment
Winner: Tucson 
Both SUVs are jam-packed with tech features. Tucson has a bigger screen and connected car services, while RAV4 has practical features like a rear cargo area cover. 
Tucson is more suited for tech enthusiasts, while RAV4 prioritizes functionality.
Don't get us wrong, though. The RAV4 is still high-tech in regards to its internal components, such as its advanced engine and offers a lot more entertainment features compared to other SUVs.
Towing Capacity And Cargo Space
Winner: Tie. Depends on needs.
If you need to haul heavier loads, the RAV4 is a better choice with a maximum towing capacity of up to 3,500 lbs. On the other hand, the Tucson is the winner in terms of cargo capacity with up to 74.8 cubic feet of maximum cargo space.
So, if you're planning on taking long trips and need to bring a lot of gear, the Tucson might be a better choice. However, if you need to tow a trailer or a boat, the RAV4's towing capacity gives it an edge.
Comfort & Utility
Winner: Tucson
Both the Tucson and RAV4 can make driving and commuting a breeze. The Tucson wins only by a hair because of the slightly better seat quality.
The RAV4 may not have leather options for its seats, but the higher-end trims feature faux leather that still looks and feels great. The Tucson also  provides plenty of legroom and headroom for passengers. 
Not to mention, both have above average off-road capabilities, meaning you can ride comfortably with minimal bumpiness even in rough terrains. 
Price and Trims
Winner: RAV4
The 2023 Hyundai Tucson SUV comes with seven trims, including five gas-powered options and three hybrid options. The starting price for the SE trim is $28,200 MSRP, and the highest price is $40,500 MSRP for the Limited Hybrid trim. 
Meanwhile, the Toyota RAV4 lineup includes gas, hybrid, and plug-in hybrid models, with more trims than the Tucson. The RAV4's starting price is $29,300 MSRP for the LE trim, and the highest price is $38,950 MSRP for the TRD Off-Road trim. 
The RAV4 offers better overall value, emphasizing functionality, while the Tucson focuses on luxury.
Who is Toyota Rav4 Right For?
The RAV4 is perfect for those who are into outdoor adventures, since it's incredibly versatile on any terrain. It's also a great pick for those that like a sporty car that also offers a lot more practicality than other options.
Who is Hyundai Tucson Right For?
The Hyundai Tucson is best fit for big families. It offers a lot of breathing room and is very comfortable to ride on. And it's just as reliable as the RAV4, coming with similar safety features, so it can keep everyone safe as well.
FAQ
Which is quieter, RAV4 or Tucson?
It depends on the specific trim, as noise levels can vary because of engine differences and interior design.
Is the Hyundai Tucson equal to the Toyota RAV4?
Yes, they're both compact SUVs.
Is the Hyundai Tucson and Rav4 good for long distance driving?
Yes, both are popular choices for long distance driving due to their reliability and comfort.
How many miles does a Hyundai Tucson and a Rav4 usually last?
Both vehicles can last up to 200,000 miles or more with good upkeep.
Rav4 Vs Tucson: Which has more resale value?
Generally, the Toyota RAV4 has a slightly higher resale value than the Hyundai Tucson.
Tucson vs Rav4: Which one performs better in Snow?
Final Thoughts: Is a RAV4 better than a Hyundai Tucson?
As you can see, both the RAV4 and Tucson are very similar, even down to the types – they're both compact SUVs. You can accomplish the same tasks with either one, so it really comes down to personal preference.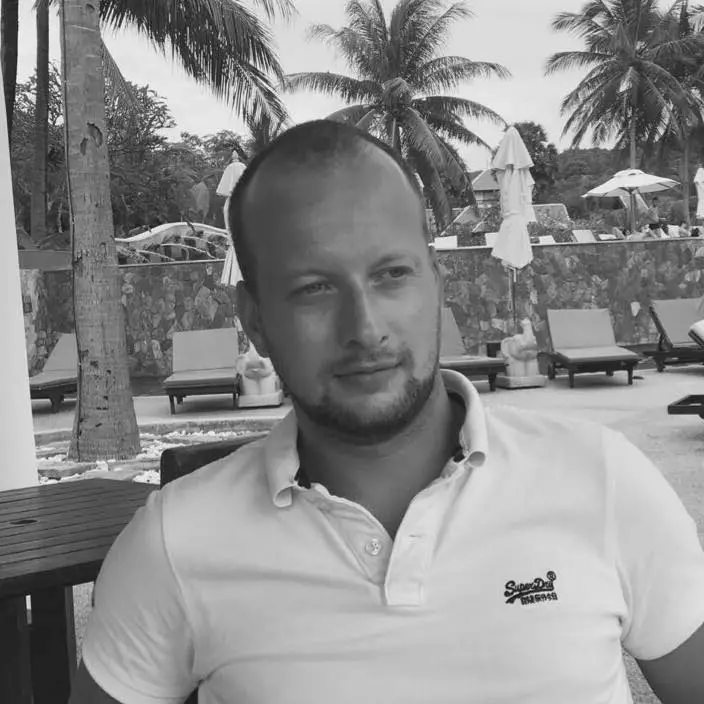 Sebastian loves convertibles and drove a BMW 335i for a long time (325 hp is just a dream). Today, with two children, he is more concerned with SUVs and family-friendly vehicles. In addition to an Audi A4 Avant, he also drives a Cupra Formentor VZ – even as a family man, you can't do without speed. Get to know Sebastian better and visit the About Us page.
Advertising links are marked with *. We receive a small commission on sales, nothing changes for you.