Hello there! Do you need a quick fact or a statistic related to RAV4? You are then in the right place!
Sometimes researching for one single piece of information can be a tedious job, but here all the essential facts are gathered in one place.
In this article, you will find several facts and statistics about Toyota RAV4, including information about sales, engine, interior & exterior, safety, and more! So let's dive right in!
Advertising links are marked with *. We receive a small commission on sales, nothing changes for you.
Toyota RAV4 Sales Facts & Statistics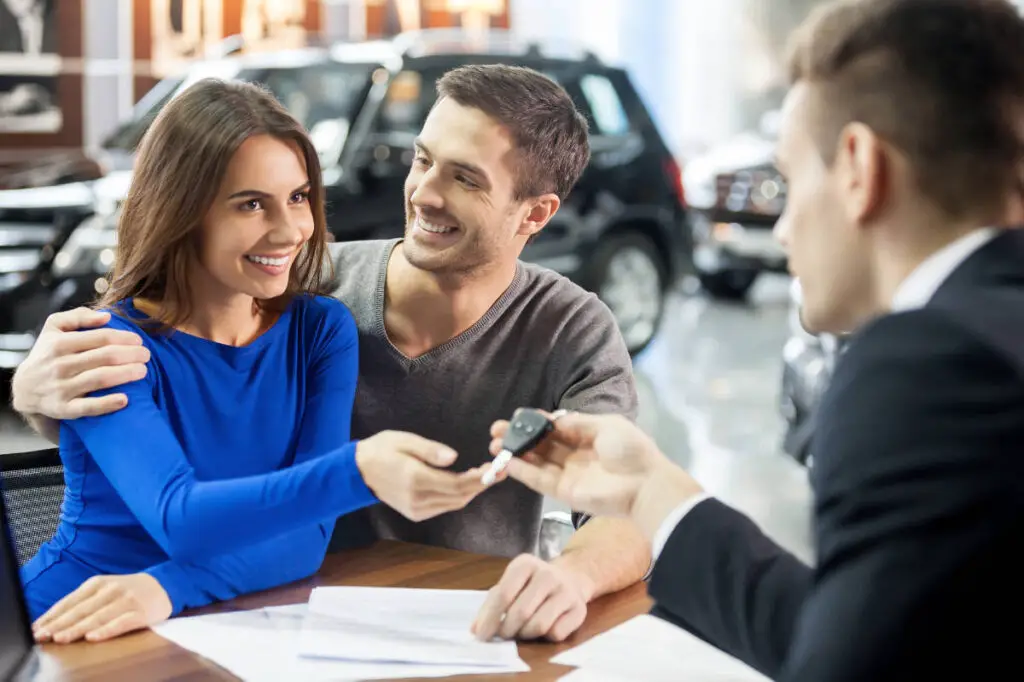 In here find out about the amount earned from Europe, USA, and China, as well as the percentages of the sales rising, the comparison of sold models, wait time, and similar information.
From 2005 until 2022, the total sales earned from RAV4 were $4,430,868 in total in the United States. 
From 2005 until 2022, the total sales earned from RAV4 were $1,183,141 in total in Europe.
From 2009 until 2022, the total sales earned from RAV4 were $1,613,211 in total in China.
The RAV4 Hybrid accounted for 84.5% of all RAV4 sales in Europe in 2018. In 2019, its proportion increased to 89.9%.
Sales of Toyota RAV4 hybrid vehicles rose by 39% in 2021. compared to 2019. 
The Toyota RAV4 is on the list of Toyota vehicles with eight-figure sales.
With sales in North America over 500,000 yearly (535,000), Europe (133,000), and China (127,000), the RAV4 was the fourth best-selling passenger vehicle globally in 2019.
The Toyota RAV4—Australia's top seller—shows that locals are ready to pay a 10% premium for hybrid vehicles.
In Australia, Toyota sold 35,751 RAV4s last year. As 25,850 were hybrids, the electrified type accounts for around 72% of all RAV4 sales.
The most popular variations of the Toyota RAV4 Hybrid continue to have wait times between 18 months and two years. However, some customers have reported receiving their vehicles six to twelve months after making their orders because clients on the waiting list in front of them backed out of the purchase.
Toyota RAV4 Value Facts & Statistics
We heard a lot about money earned from selling RAV4, but what about the depreciation value, insurance costs and similar? Let's have a quick look. 
Compared to buying a new, buying a used Toyota RAV4 that is only two years old may save you $5,270 while giving you a still-relatively-new vehicle with lots of usable life left. The entire depreciation cost for a car you want to maintain for three years would be $2,108.
The typical annual insurance premium for a Toyota RAV4 is $1,438. After five years of automobile ownership, this comes to about $7,190. In contrast to depreciation, this expenditure is frequently reducible by comparing insurance prices.
The predicted 5-year depreciation rate for a 2020 Toyota RAV4 is 34%. Its value is anticipated to drop by around $10,663 over five years, from its current price of about $31,361 to $20,698.
The current top choice for the most affordable RAV4 model year is the 2021 Toyota RAV4. 2021 RAV4 would cost you, on average, 87% less than a brand-new car while still having 92% of its usable life left.
Toyota RAV4 Interior & Exterior Facts & Statistics
Now it is time to find out how well the RAV4 does in its interior and exterior. 
More than 3kg of soundproofing material has been added to the interior, among other refinement-boosting improvements, to the RAV4 Hybrid. You can travel in a comfortable environment if you combine that with a silent hybrid powertrain.
With new shock absorbers and front coil springs, the newer RAV4 model's suspension has undergone significant tuning to enhance ride comfort and vehicle handling.
There is plenty of room in the 5-person seating capacity of the 2023 Toyota RAV4, with a passenger volume of 98.9 cubic feet and a total interior volume of 136.4 cubic feet.
The New 2023 RAV4 offers heated front and rear outboard seats.
The RAV4's Toyota New Global Architecture (TNGA) platform provides a smooth, secure ride that is more sensitive to handling.
In a pre-owned Toyota RAV4, two rows of seats may typically accommodate five passengers. Nonetheless, third-row seating is sometimes offered in RAV4 vehicles of the third generation. The fact that these vehicles are among the few in their class to have additional seats should encourage anyone who needs a little more space to consider them.
Toyota RAV4 Fun Facts & Statistics
Here is some cool information about which you maybe had no idea! 
For example, did you know that…
One of the earliest crossover SUVs to come to the United States was the original RAV4 for the 1996 model year.
The RAV4 originally stood out from the competition because of its cargo room and adaptability, and this pattern is still present today. Despite having a small body, the new 2021 Toyota RAV4 delivers the luggage space you anticipate from a midsize crossover SUV.
One of the first (modern) all-electric vehicles was the one and only, RAV4.
The RAV4's stop-start system, engine noise, ride comfort, and gearbox issues are among the most often voiced grievances.
The Toyota Remote Connect mobile app has a function that lets you establish restrictions for guest drivers, including speed, curfews, and mileage.
The starting price of the 2021 RAV4 is more than that of rivals like the CR-V. Still, many owners have said that the RAV4 offers outstanding value for the money, especially when compared to more expensive SUVs or bigger models in Toyota's portfolio.
To reduce idling and fuel use, Toyota offers a stop-start technology in the RAV4; however, many owners find it more of a problem than a help. The system, according to users, produces a startling startup and acceleration lag.
The Big Bang Theory actor Kaley Cuoco participated in a 60-second advertisement for the 2013 RAV4 that aired during her show's broadcast and the first quarter of Super Bowl XLVII.
Toyota RAV4 History Facts & Statistics
Ready for some history lessons? RAV4 history might interest you more than whatever you have learned in school. 
Toyota used several tried-and-true parts from its sizable parts catalog to create the RAV4. In particular, the Corolla gave the basis, the Camry/Carina provided the engine and various driveline parts, and the Celica GT-Four provided the suspension and transmission. 
The two-door, four-seat first version of RAV4 was introduced in the UK in June 1994. The first-generation RAV4 was available with a four-speed automatic or a five-speed manual transmission and permanent four-wheel drive.
The cargo capacity in the first generation RAV4 was insufficient, and the rear passenger room was atrocious.
The Honda CR-V, Suzuki Grand Vitara, and Land Rover Freelander were just a few car-based SUV competitors introduced in the first RAV4 years. Without becoming heavier, the new RAV4 was larger, roomier, and longer to meet their challenge.
Even more significant than the discontinuation of the two-door model was Toyota's choice to replace a permanent four-wheel drive in Generation 3 with an intermittent system that included traction and stability control.
Toyota RAV4 Safety Facts & Statistics
RAV4 is one of the most safe SUVs. Did you know that? We didn't, however, the facts and stats don't lie! 
Keep reading to find out what all the fuss is about. 
The 2019 Toyota RAV4 received the highest accolade from the Insurance Institute for Highway Safety (IIHS) by being named a Top Safety Pick Plus. The IIHS assigns vehicles a low, borderline, acceptable, or good grade for its six crash tests. The Toyota RAV4 scored the maximum "good" rating for every one of these tests.
It received a 4-Star Safety Rating for frontal collisions and 4-Star and 5-Star Safety Ratings for the front driver and passenger sides, respectively. Also, it received a 4-Star Safety Rating for rollover collisions and a 5-Star Safety Rating for side crashes.
The Toyota RAV4 shares the distinction with several other popular automobiles. They include the Mazda CX-5, Hyundai Tucson, and Subaru Forester.
RAV4 uses several driver assistance tools that can stop collisions before they happen. Every trim level includes the Toyota Safety SenseTM 2.0 system as standard equipment. 
Rear Cross-Traffic Alert and Blind Spot Monitor are standard features of the RAV4. This feature is intended to assist you in merging onto a highway by watching for vehicles in your blind area. Next, Rear Cross-Traffic Alert will watch for automobiles driving by as you reverse out of a parking place.
RAV4 CO2 emissions are as low as 115g/km. Saving the environment means saving people!
That's it, folks! All the  facts and statistics about RAV4 in one place. Hopefully, you've found what you were looking for!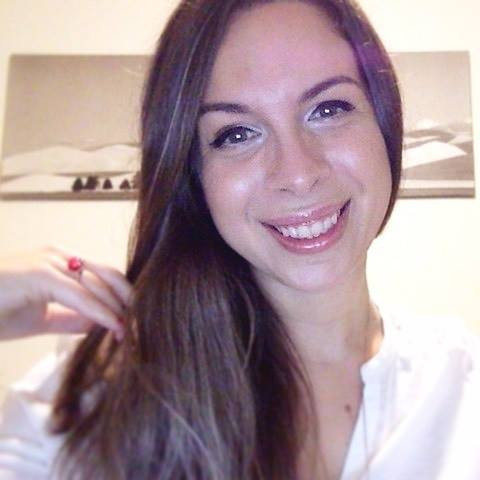 Luna Meschiari is a full-blooded car nut who is well known to local garages, as each article is meticulously researched and peppered with the latest piece of information. Guess what car she's driving right now? A RAV4 2021 Hybrid. But her heart also sleeps for pickups like the F-150. Get to know Luna better on the about us page.
Advertising links are marked with *. We receive a small commission on sales, nothing changes for you.