Wheel spacers that are correctly placed are entirely secure for your Mustang.
If you didn't know, a wheel spacer is an accessory that fastens between the wheel and the factory-installed mounting hub to separate them physically. 
Many wheel spacers are constructed entirely of aluminum, while others use an aluminum alloy, giving them the much-needed durability. 
In this article, you will find out about Mustang wheel spacers, their advantages and disadvantages, and what to look for in a wheel spacer in general. 
Advertising links are marked with *. We receive a small commission on sales, nothing changes for you.
Advantages & Disadvantages of Mustang Wheel Spacers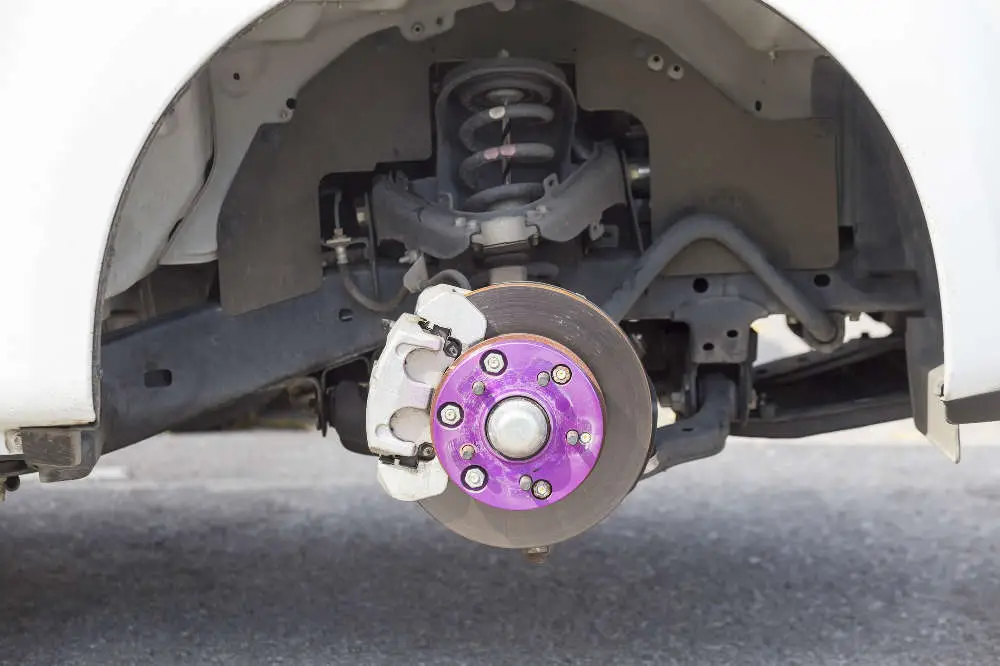 Sometimes you have to take out the yellow pad and state the pros and cons. And that's precisely what we will do in this article. 
First, let's talk about the advantages, and then the disadvantages will follow. 
Wheel Spacer Pros List  
First, let's talk about the advantages, and then the disadvantages will follow. 
1. Wheel spacers will make your car look amazing!
The car has a better driving position for its behavior on the road when the wheels extend to the edge of the bodywork. 
This style produces a more aggressive design that visually communicates the capacity to handle turns continuously.
Basically, your car will look like the Fast and Furious if you look closely.
2. Your car's performance can be super-enhanced!
When you are driving, wheel spacers are a simple approach to enhance the efficiency of your car and the drive. 
With this design, the wheel will be more set back from the chassis.
That will result in a wider track and a lower center of gravity.
As a result, you will have more control as you approach a corner, enabling you to accelerate more quickly as you come out of it. 
To guarantee that you can benefit from wheel spacers while driving, spacers should be installed on all four wheels. That's it; you're ready to go. 
Keep reading for more advantages!
3. It is affordable & easy to install!
Four excellent wheel spacers may run you about $125.
This offers good value for the money, given the substantial improvement in both performance and aesthetics.
Few other aftermarket modifications costing the same money can make such a difference.
Installing wheel spacers is quite simple. The challenge is comparable to mounting a new wheel. You may do it with simple equipment in your garage or driveway.
This is an easy project that can be completed any day of the week because it only takes approximately 15 minutes to complete each wheel.
4. Generic and spacers that are hub-centric are both readily accessible on the market!
If you first just want to try out the cool new wheel spacers with your vehicle, choose a generic solution!
It is suitable with many bolt designs.
You may learn how the car will handle and decide if you like it. 
Install hub-centric spacers made specifically for your make and model if you choose to move on after that stage. 
You'll have to tighten the gear appropriately, but that's not the end of the story. It is also necessary to routinely inspect the equipment, because only then will you be able to avoid problems and shortcomings.
Wheel Spacer Cons List
Now let's tackle the disadvantages.
1. The steering can occasionally become heavier due to the design
The steering might occasionally seem heavier when driving than when the spacers are not fitted, depending on the number of wheel spacers you select for your package. 
If you choose this option, your car will take a broader path, requiring more work to maneuver around bends and twists.
In addition, you will need greater competence in the driver's seat to stay on the right path.
2. A vehicle with more parts has a higher potential for failure
You increase the chance that a failure may occur while driving when you add wheel spacers to your car.
Unfortunately, there is no way around this drawback, even if you choose this choice with the best intentions. 
To lessen the likelihood of an accident, ensure all bolts and nuts on your spacer are securely tightened and torqued.
Then, check if anything unexpectedly loosened at 50 to 100 miles.
3. Lower Ride Quality & additional damage to suspension components 
Your automobile was superbly optimized by the engineers who created it at the factory.
However, adding spacers somewhat upsets the equilibrium.
Poorer ride quality results from wheels being farther from their suspension parts. The impact on comfort will worsen as the spacers become bigger.
The point is similar to the paragraphs above.
The wheels are further from the car, which puts additional pressure on the suspension. In addition, more comprehensive geometry causes parts, such as your wheel bearings, to deteriorate more quickly.
4. All four of your tires need wheel spacers
You would only benefit from the extra grip in the rear if you installed wheel spacers on the rear end of your car but not the front. 
That implies that when you approach a turn, your car will seek to understeer with the front end moving outward.
That could be detrimental to the general stability of your car. 
A similar outcome would follow if you had them installed in the front. That would cause the rear end of your car sloppy and maybe fishtail as you try to speed out of the curve.
What to Look for in a Wheel Spacer in the Mustang? 
There is some stuff you have to know while buying new wheel spacers for your Mustang. Let's take a look. 
1. There are different types of wheel spacers for Mustang 
Wheel spacers come in a few distinct varieties. The most popular spacers are easy to install and simply slide over your wheel studs. 
When selecting these spacers, you must be cautious about providing enough threads for the wheel to be securely fastened to the hub. 
One of the cleanest solutions is to use bolt-on wheel spacers. Unfortunately, these often come in bigger sizes of at least an inch. 
After connecting them to the wheel hub, you bolt the wheel to the spacers to complete the installation. 
A spacer with more oversized wheel studs is the final choice. 
These call for you to swap out your factory studs for longer ones so that your lug nuts have enough threads to engage and securely grip.
2. You have to choose from a hub or non-hub-centric wheel spacers
Wheel hub-centric spacers align with the diameter of the axle hub for a precise fit. Then, to secure the wheel and spacer, they simply need lug nuts. 
Since they avoid unbalance, they are the most excellent option. 
When you try to bolt the wheel on, non-hub-centric spacers may slip or shift from side to side, resulting in vibrations like those of an unbalanced wheel. 
Before mounting your wheel, attempt to center any non-hub-centric spacers on the hub as much as possible.
Are Wheel Spacers Right for My Mustang and Me?
Wheel spacers are effective for many different activities. 
You may use them to adjust the offsets of your aftermarket wheels, give your sunken factory wheels an excellent flush look, or enhance the amount of space available for a large brake package. 
Spacers are a remarkably affordable approach to attain any of these objectives if you're aiming to do so.
First, remember that spacers and wheel offsets are just basic mathematical operations.
Simply follow these procedures to find your effective wheel offset:
The offset of your wheels at the moment is essential. Determine their wheel offset.
Identify the spacer's size.
If the spacers are stated in inches (1 inch = 25mm, 1.5 inches = 35mm), convert to millimeters.
To determine the effective offset, deduct the spacer dimension from your wheel offset.
Which Wheel Spacers are the Best for Your Mustang?
Mustang has several industry standards, but which are THE BEST? Let's take a quick look at the paragraphs below. 
Keep reading if you want to find out about the best wheel spacers!
Some of the features of the wheel spacers we'll present have:
Widening of the Wheel Stance
Offers Extra Room for Upgraded Brakes
Construction of 6061 aircraft-grade aluminum
Finish: Black Anodized
Particular for 14mm Wheel Studs for the S550
Easy Installation
Black Mounting Hardware Included
1. Steeda Black 20MM Hub Centric Wheel Spacers 
If the wheel does not have recessed pockets on the back mounting surface, the Steeda 20mm wheel spacers may need grinding of the OEM wheel studs for proper attachment. 
Additionally, these Wheel Spacers will NOT fit vehicles with the factory MagneRide suspension because of the lengthened original wheel studs.
It will be suitable for the following vehicles:
2015-2017 Mustang V6 
2015-2022 Mustang EcoBoost
2015-2022 GT Mustang 
PRICE: $99
2. Steeda Black 1″ Hub Centric Wheel Spacers 
This pair of wheel spacers are made of aircraft-grade 6061 aluminum and is solid and dependable. 
These spacers have a modern, sober black finish. 
If your 2015 or later vehicle has an updated braking system, these spacers will assist. 
For a smooth and quick installation, a set of black lug nuts will be included if you buy them at this link. 
The vehicles which are suitable for this pair of wheel spacers:
2015-2017 V6 Mustangs 
2015-2022 EcoBoost Mustangs 
2015-2022 GT Mustangs
Remember that you can't use them with Shelby GT350/R or GT500 models.
PRICE: $115
3. Eibach 45mm Wheel Spacers 
Some of the features these wheel spacers have are: 
Constructed from solid aircraft alloy of aluminum
Perfect fit and wheel balance provided by precision-engineered hub-centric design
Ideal compatibility with the Eibach lowering springs
The wheel spacers from Eibach are made from premium aviation aluminum alloy, as already stated. 
Because aluminum wheel spacers are lighter than steel ones, they provide superior handling and less road resistance. 
The spacers were carefully designed and constructed to be hub-centric for the ideal fit and balance on your Mustang.
Your 1979-1993 5 Lug Mustangs and 1994-2014 Mustangs will be happy and grateful for these wheel spacers!
PRICE: $210 or $190 if you order it from PonyParts.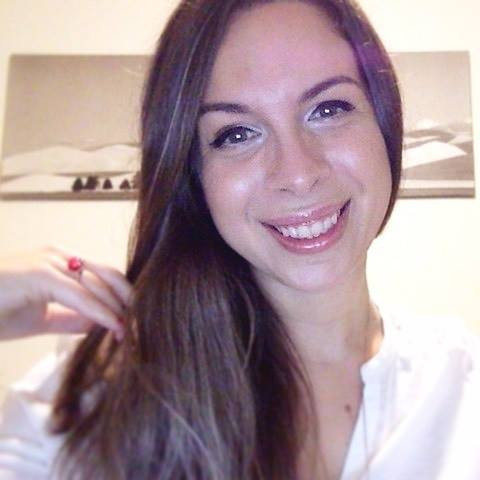 Luna Meschiari is a full-blooded car nut who is well known to local garages, as each article is meticulously researched and peppered with the latest piece of information. Guess what car she's driving right now? A RAV4 2021 Hybrid. But her heart also sleeps for pickups like the F-150. Get to know Luna better on the about us page.
Advertising links are marked with *. We receive a small commission on sales, nothing changes for you.