Navigating the world of leather seats in the Ford F150 can be a maze. With countless models and options, it's easy to get lost. But, you are at the right place if you want to find out more about F-150 models that have leather seats!
In this article, we'll uncover the specific F150 models that boast luxurious leather seats, delve deep into the quality and durability of these leather options, and share maintenance tips to ensure that a premium feel lasts for years. 
Advertising links are marked with *. We receive a small commission on sales, nothing changes for you.
Key Takeaways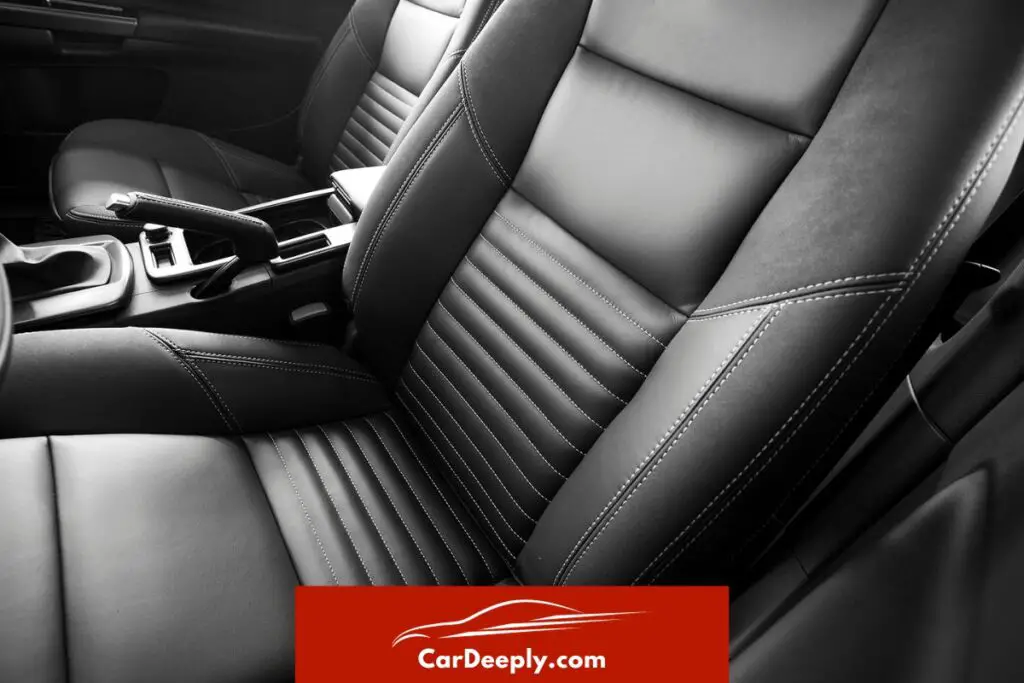 The Ford F-150 offers diverse trims, each catering to different needs and budgets.
Leather seats in the F-150 combine luxury, comfort, and durability, enhancing the driving experience.
Specific trims like Lariat, King Ranch, Platinum, and Limited boast premium leather interiors.
Proper maintenance of leather seats ensures longevity and retains the vehicle's resale value.
The F-150's evolution showcases a blend of tradition and modernity, solidifying its position as America's top-selling truck.
Understanding the Ford F-150 Trim Levels
The Evolution of the Ford F-150
The Ford F-150 isn't just another truck; it's a testament to American engineering and innovation. Since its inception in the 20th century, the F-150 has evolved to become America's top-selling truck, a title it proudly holds today. As we delve into the 13th generation of this iconic vehicle, we witness a blend of tradition and modernity.
Key Takeaways:
Historical Significance: The F-150's journey from its early days to its current status.
13th Generation: A blend of classic design and modern features, making it a favorite among truck enthusiasts.
Basic Trims: XL, XLT, and Lariat
When we talk about the Ford F-150, the diversity in its trim levels is genuinely commendable. Let's break down the first three basic trims:
XL: Often called the base model, the XL is all about functionality. It's the workhorse of the F-150 family. While it may not boast the luxury features of its siblings, it's reliable, affordable, and gets the job done.
XLT: Taking a step up, the XLT offers an enhanced exterior, setting it apart on the road. Inside, the Sync 3 infotainment system and FordPass Connect ensure you're always connected, making every drive enjoyable.
Lariat: The perfect balance between luxury and performance. The Lariat trim is where the F-150 starts to show its luxurious side. With standard leather seating and advanced tech features, it's designed for those who want more comfort in their drive.
Insights:
Trim Diversity: The F-150 offers a range of trims catering to different needs and budgets.
Tech Features: Modern trims like the XLT and Lariat come equipped with the latest tech, enhancing the driving experience.
Premium Trims: King Ranch, Raptor, Platinum, and Limited
Moving to the higher end of the spectrum, the F-150 doesn't disappoint. These trims are where luxury meets performance:
King Ranch: Named after the iconic Texas ranch, this trim exudes luxury. With its unique Java interior and heated/ventilated leather seats, the King Ranch is all about comfort.
Raptor: For the thrill-seekers. The Raptor is performance-oriented, designed for off-road adventures. Its unique design sets it apart, making a statement wherever it goes.
Platinum: A touch of elegance. The Platinum trim offers high-end features, from brushed aluminum accents to multi-contour bucket seats, ensuring a premium driving experience.
Limited: The epitome of luxury in the F-150 lineup. With its Admiral Blue interior and top-of-the-line B&O Sound System, the Limited trim is for those who accept nothing but the best.
Key Points:
Luxury and Performance: The premium trims offer the best of both worlds.
Unique Features: Each trim has its own set of special features, catering to different tastes and preferences.
Making the Right Choice for Leather Seats
Why Leather Seat Matter in the F-150
Leather seats aren't just about aesthetics; they're a statement of luxury, comfort, and durability. When you slide into an F-150 equipped with leather seats, you're not just getting into a truck; you're stepping into an experience. 
Beyond the tactile pleasure, leather seats can significantly impact the resale value of your vehicle. A well-maintained leather interior can fetch a higher price in the market, making it a worthy investment.
Considerations:
Comfort: Leather seats offer a comfortable seating experience, especially during long drives.
Durability: With proper care, leather can last for years, retaining its look and feel.
Resale Value: Vehicles with leather interiors often have a higher resale value, ensuring a better return on investment.
Trims with Leather Seats: A Detailed Look
Diving deeper into the world of F-150 trims, let's explore those that offer the luxury of leather seats:
Lariat: This trim is where leather becomes a standard. The Lariat offers leather seating and features like dual-zone automatic climate control, ensuring a comfortable drive regardless of the weather.
King Ranch: A name synonymous with luxury. The King Ranch offers heated and ventilated leather seats, ensuring comfort in all seasons. The wood-trimmed accents add an extra touch of elegance.
Platinum and Limited: These trims take luxury to another level. With premium leather upholstery and unique interior designs, they stand out in the F-150 lineup. Whether it's the multi-contour seats in the Platinum or the Admiral Blue interior of the Limited, these trims are all about luxury.
Insights:
Variety: The F-150 offers a range of trims with leather seats, catering to different tastes and budgets.
Features: Beyond leather, these trims enhance the driving experience.
Tips for Maintaining Leather Seats in Your F-150
Regular maintenance is crucial to ensure your leather seats remain pristine and comfortable. Here are some actionable tips:
Cleaning: Use a gentle leather cleaner to remove dirt and stains. Avoid harsh chemicals that can damage the leather.
Conditioning: Apply a leather conditioner every few months. This keeps the leather soft and prevents it from drying out.
Protection: Keep your vehicle out of direct sunlight as much as possible. Extreme temperatures can cause the leather to fade or crack.
Seat Covers: If you don't have leather seats and would like to have them, you should think about investing in seat covers! That is what we did. Also, you can purchase seat covers even if you have leather seats if you want to make sure that the seats are protected when someone else is driving the car or similar.
Key Points:
Regular Maintenance: Leather seats require regular care like any other part of your vehicle.
Protection: Protecting your leather seats from the elements can significantly extend their lifespan.
In this section, we've delved deep into the world of leather seats in the Ford F-150. From understanding their importance to exploring the trims that offer them and tips for maintenance, we've covered it all. 
Whether you're a current F-150 owner or considering purchasing one, this guide provides all the information you need to make an informed decision.
In our opinion, it is always a good idea to get leather seats instead of the regular ones. It is very simple – the comfort and the looks are magnificent!
FAQs
Are leather seats available as an upgrade for all F-150 trims?
While certain trims like the Lariat, King Ranch, Platinum, and Limited come standard with leather seats, other trims might offer leather as an optional upgrade. It's best to consult with your dealership for specific upgrade options.
How does the leather in the F-150 compare to synthetic alternatives?
The genuine leather in the F-150 is known for its durability, comfort, and luxurious feel. While synthetic alternatives might offer similar aesthetics, genuine leather often outlasts synthetics regarding wear and tear, offering a more authentic experience.
Can I get custom leather colors for my F-150 interior?
The F-150 offers a variety of interior color options, especially in premium trims. While there are standard leather colors associated with specific trims, customizations might be possible through special orders or aftermarket services.
How do I protect my F-150's leather seats from extreme weather conditions?
It's essential to avoid prolonged exposure to direct sunlight and extreme temperatures. Using sunshades, parking in shaded areas, and conditioning the leather regularly can help protect it from potential damage.
Are there eco-friendly alternatives to leather in the F-150?
Ford has been exploring sustainable and eco-friendly materials for its vehicles. While the F-150 offers genuine leather in specific trims, it's worth checking with the dealership about any available eco-friendly or sustainable upholstery alternatives.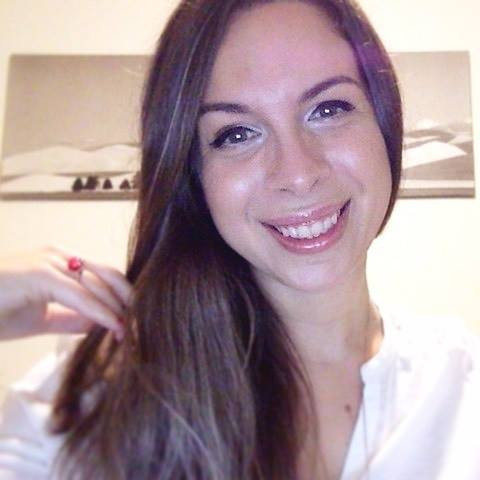 Luna Meschiari is a full-blooded car nut who is well known to local garages, as each article is meticulously researched and peppered with the latest piece of information. Guess what car she's driving right now? A RAV4 2021 Hybrid. But her heart also sleeps for pickups like the F-150. Get to know Luna better on the about us page.
Advertising links are marked with *. We receive a small commission on sales, nothing changes for you.