Ford F-150 is one of the most popular trucks on the US market and the undisputed sales king.
Undoubtedly it would be popular in Europe and other continents if Ford decides to export its vehicles.
There are numerous reasons why Americans love the F-150!
In this article, find out the top 7 reasons why the Ford F-150 truck is popular & why people love it.
Advertising links are marked with *. We receive a small commission on sales, nothing changes for you.
What Makes The F-150 So Popular? Key Takeaways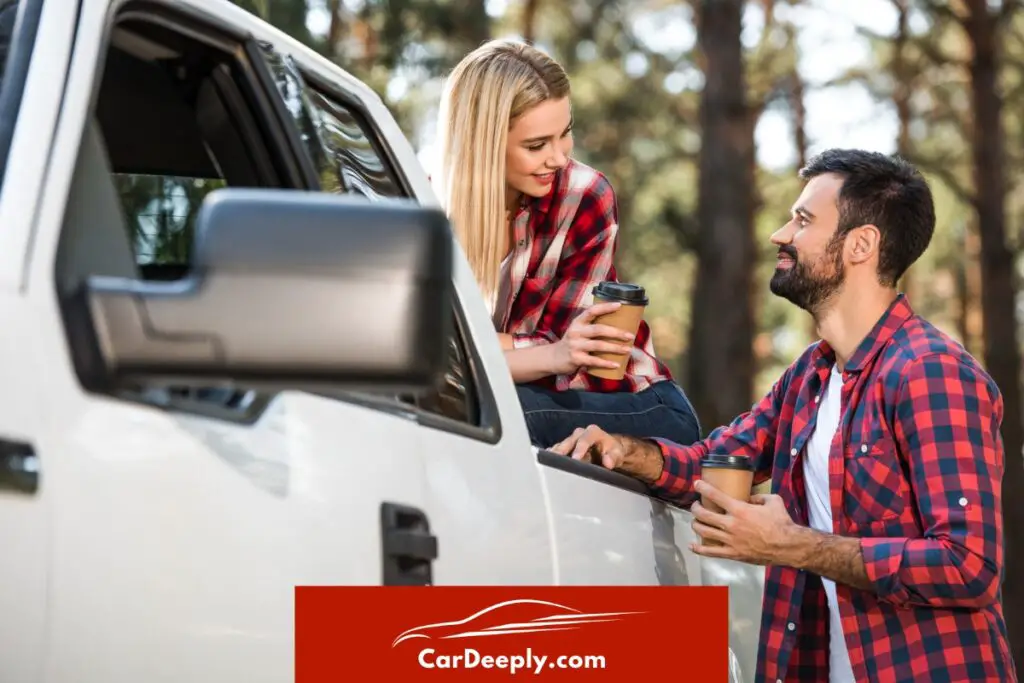 F-150 is embedded in American culture
It offers a lot of trim levels
You can customize in many ways
It is dependable and tough
Safe and offers outstanding fuel efficiency 
What Makes The Ford F-150 So Popular? 7 Reasons 
There are a couple of reasons why the Ford F-150 is the most popular truck in the US. 
We broke it down for you in 7 sections, so make sure to check it out if you want to understand the interest for Ford F-150. 
1. It Is Embedded In American Culture
The Ford F-150 has a long history of serving the American public, a significant factor in its enormous popularity with purchasers.
The F-Series pickups had had a "truly American" reputation ever since they first appeared in the late 1940s, even before being named "Ford F-150".
The car represents American grit, persistence, and honest living. Therefore it's about more than simply being a wholly American brand.
Families enjoyed vacations in an F-150, borrowed it for prom, and were dropped off at school in it. So it seems sensible that adults would continue to favor the F-150 over any other truck if given a choice.
In conclusion, the Ford F-150's traditional American aesthetic and the intense sentiments of nostalgia it arouses in customers are largely responsible for its transcendent success.
2. A Lot Of Trim Levels
The Ford F-150 is the most popular car in the United States, and it comes in various trim levels with different price tags and functionalities.
Top trims like the XLT, King Ranch, and Lariat come with a plethora of tech features and a price to match.
There is also the F-150 Raptor, developed specifically for off-road enthusiasts, and the less expensive XL trim with fewer technological features.
The F-150 also comes in various bed lengths, from 5.5 to 8 feet, and cab types, including regular, super cab, and super crew.
Because of this inclusion, everyone may choose what works best for them based on their tastes, requirements, and financial means.
3. Numerous Customization Options
The F-150's ability to be customized to your needs is just one of many features contributing to its popularity. Anyone may choose from an F-150 trim or special edition, which all began in the late 1960s and early 1970s.
Ford gave drivers exciting models, while American drivers sported bell bottoms and platforms. The F-Series was made ready for an overhead camper, perfect for explorers, with the Super Camper Special, among others.
With models like the rugged and powerful Raptor that can satiate any urge for speed—whether on the pavement or forging a new trail—today's special editions take on a somewhat different appearance.
4. Ironclad Dependability and Toughness
Few cars can compete with the Ford F-150 in terms of toughness.
According to a statement made by a Ford spokesman, more F-Series vehicles than any other manufacturer have more than 250,000 miles on them. 
Before going on sale, the most modern Ford F-150 trucks undergo extensive testing lasting up to 10 million miles. The trial entails traveling over the nation's highways and roadways while pulling trailers and lugging loads.
Ford also conducts testing on rough roads and deserts, with the Ford F-150 advancing like the off-road juggernaut. These facts and details are evidence of sturdiness and dependability and are sufficient to entice new customers.
5. 4WD Is Relatively A New Concept
Jeep had a solid reputation for its four-wheel-drive systems thanks to its significant involvement in World War II, which put Jeep leagues ahead of every other carmaker, even Ford.
Owners of F-Series trucks were forced to use aftermarket components for years to give their vehicles four-wheel drive.
Yet in 1959, Ford finally offered four-wheel drive as an option on the enduring road warrior, bringing about a transformation.
6. Outstanding Fuel Efficiency
If we're being sincere, nobody expects heavy-duty pickup vehicles like the Ford F-150 to have superb, astounding fuel efficiency. Yet, for a long time, the Ford F-150's terrible fuel economy served as something of a curse.
This persisted until the past two generations, when Ford's outstanding engineers began focusing on enhancing fuel efficiency, motivated by creativity and a passion for perfection.
The revolutionary use of aluminum and other strategies has helped to cut weight by 700 pounds, greatly enhancing fuel efficiency.
The 3.5-liter EcoBoost engine has significantly increased the F-150's fuel efficiency without sacrificing its incredible power and agility.
The Ford F-150 has undoubtedly attracted more consumers because of its 365 horsepower, 420 ft-lbs of torque, and 22 mpg (combined) to go along with it.
7. Outstanding Safety Scores and Features
The advanced range of driver aid systems offered is clear evidence that the Ford F-150's development team prioritized safety.
The Ford F-150 has various standard safety equipment, such as a stability control system, tire pressure monitoring, daytime running lights, and emergency braking assistance.
A rear-view camera with dynamic hitch help, hill-start assist, and a blind spot monitoring system is also included for owners.
The passive anti-theft device is an excellent deterrent against carjacking for drivers in high-crime areas. This is accomplished by prohibiting the engine from starting if the key is not the key head transmitter with the proper code.
The F-150's outstanding safety ratings are a result of both the essential safety measures and the extra enhancements that are offered.
It receives an excellent NHTSA 5-star rating and consistently high IIHS scores.
Conclusion
Now you know why the Ford F-150 is considered one of the best trucks in the United States. 
All the special trim levels, customizations, features and perfect scores are what made Americans choose this pick up truck, which then led to becoming embedded in their culture fully. 
Today, new kids are going to prom and are dropped at school, but the F-150 remains!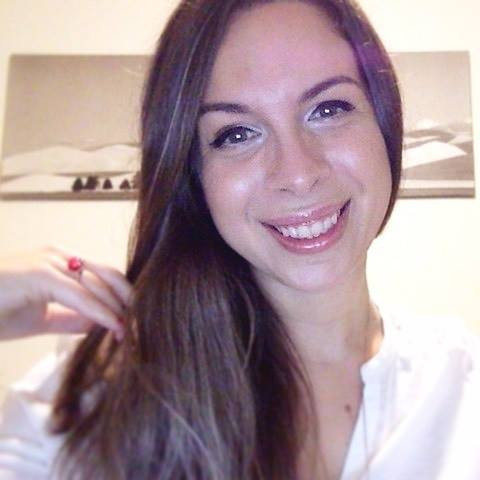 Luna Meschiari is a full-blooded car nut who is well known to local garages, as each article is meticulously researched and peppered with the latest piece of information. Guess what car she's driving right now? A RAV4 2021 Hybrid. But her heart also sleeps for pickups like the F-150. Get to know Luna better on the about us page.
Advertising links are marked with *. We receive a small commission on sales, nothing changes for you.