Engine byproducts are collected by your car's exhaust system and released into the atmosphere. 
As a result, the waste cannot contaminate the cabin's air. The exhaust also improves the power of your engine. 
When the exhaust system in your car is unclean, the engine is less effective, you use more gasoline, and you can even see a drop in horsepower.
So, it is better to take care of your car the proper way and find yourself a good exhaust system. 
In this article, you will find our top three choices for a new exhaust system in Porsche cars. Each example fits another make and model of Porsche, so check it out and see if your Porsche is on the list!
Advertising links are marked with *. We receive a small commission on sales, nothing changes for you.
Porsche Sport Exhaust System (PSE)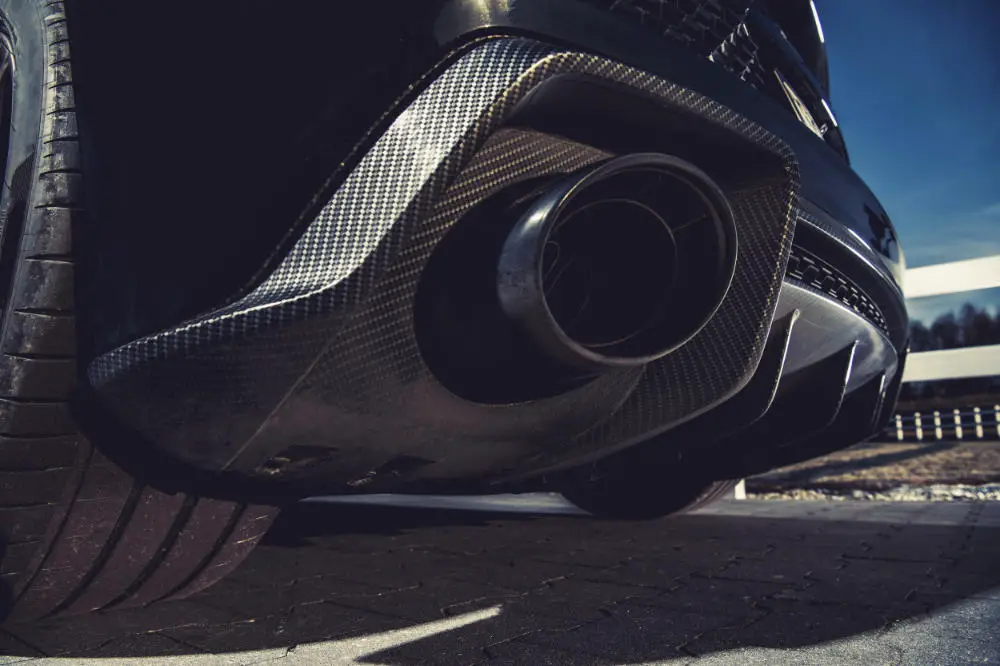 Before jumping to our favorites, let's talk a bit about the Porsche Exhaust System.
So, what is the Porsche Sport Exhaust System, or shortly PSE? 
Well, in a nutshell, Porsche Sport Exhaust is a feature that modifies the exhaust sound based on the vehicle's speed and engine load. 
To put it another way, PSE produces that incredible roar when you press the gas.
How Does the PSE Work? 
A tiny flap on the primary silencer, which opens and shuts in response to inputs from the engine's electronic management system, manages the system. 
These modified rear silencers are mounted in a distinctive design with high-gloss tailpipes available in silver or black.
PSE is engaged with pushing a button on the dashboard and will respond according to your driving behaviors. 
When traveling under normal road conditions, this might sound seductive, growl, or scream when braking or accelerating.
But, enough about the Porsche Sport Exhaust System. Now let's talk about the additional exhaust systems that will rock both your and your Porsche's worlds!
#1 Porsche Exhaust System: Trackback Turbo Back Exhaust
This one is the best on the racing market. All in all – the best exhaust system for Porsche, in our opinion. It is only fitting that we begin with this exhaust system. 
The first thing is compatibility. This exhaust is compatible with all Porsche 991.2 Carerra cars equipped with PSE (Porsche Sport Exhaust). Those cars are made between 2017 and 2019. 
It provides a tremendous improvement in horsepower. It adds 17 horsepower and 14 pound-feet of torque; for example, Carerra 4S is measured at 6,600 RPM. 
It weighs 12.2kg/27lbs, less than OEM exhaust parts, which weigh around 17.6kg/39lbs. 
Another amazing thing is its famous lifetime warranty covering all the Soul Performance Products exhaust parts for street and track use! So yay, you are safe when it comes to that trouble!
Each exhaust is put together using entire walls. 
065′′ T304L stainless steel and 321 stainless for the tips have undergone stringent internal quality checks. 
The product's longevity is ensured by smooth mandrel bends and thick flanges with fine waterjet cutting. 
It needed to continue to use the OEM heat shields to prevent overheating the parts near the turbos.
The price is between $1,645.00 and $3,745.00, and you can find it here. 
#2 Porsche Exhaust System: Turbo Competition X-Pipe Exhaust System
And now let's allow the 991 Turbo's strong yet polished sound to reflect its genuine personality and match its performance!
Quad racing resonators, 3′′ pipework, and a proprietary x-pipe design promote the most significant power improvements and an exciting improvement in flat six engine tone and turbo howl.
With more volume, more pops, and burbles on deceleration, Soul Performance wanted to be as forceful as possible while limiting the drone. 
Another factor was the support for high power, which required 3′′ tubings. Finally, Soul Performance experimented with adding a mixing chamber into the X-pipe design. 
Over a range of recorded pressure and temperature levels, analysis in 3D CAD software revealed a general increase in velocity achieved downstream of the mixing chamber. 
This results in ideal flow characteristics, less backpressure for increased HP, and improved system sound. 
Quad racing resonators significantly improve exhaust sound refinement while considerably lowering the drone.
Now, what about the sound?
You'll hear a chorus of crackles when you take off the throttle. For civil cruising, the burbling is reduced to comfort mode. Without being excessively harsh, the exhaust is audible within the cabin.
Each system features straight-through racing resonators with complete metal packing for optimal durability, mandrel bent T304L 3′′.065′′ wall stainless steel tubing, and laser cut brackets for precise installation. 
To create the style that best matches your 991, choose from various hand-finished tip alternatives or continue using your factory tips. 
Soul Performance adds Mikalor Supra Heavy-Duty Clamps to clamp the tips to the system firmly.
And, of course, the lifetime warranty is also there! So no worries about that!
The price of this beauty is between $3,795.00 and $4,145.00; you can find it here.
#3 Porsche Exhaust System: Competition X-Pipe Exhaust System
This excellent Exhaust system fits all Porsche 996 GT2 models from 2001 to 2005!
It will come with the installation instructions for a direct bolt-on, which is fantastic, so there are no worries and panic about how to do it. 
Also, it weighs less than the OEM exhaust components, 12.7kg/28 lbs. So, it is 30lbs vs. 58 lbs. Quite the difference!
Soul Performance wanted to be as aggressive with the Porsche 996 exhaust system as possible while limiting the drone. Unfortunately, this meant increasing volume and adding more pops and burbles as the car slowed down. 
Another factor was the support for high power, which required 3′′ tubings. Finally, they tried an X-pipe design with and without a mixing chamber.
There is so much cool stuff going on; we don't know where to begin—yet another fantastic Soul Performance product. 
Let's talk a little bit about the sound. 
At full power, be prepared for a powerful sports car sound. 
With freer flowing exhausts, the 996 GT2 chassis are prone to droning in the 2-3k RPM region. 
The quad and Helmholtz resonators reduce droning, but the loudness in the cabin is still noticeable – so yeah, this is a system for people who want it loud. 
The catted Sport exhaust is better if an upscale interior experience is more essential to you than a CUP car-inspired tone.
Ahh, the sound – essentials. 
Also, as usual, the installation is pretty simple, and the lifetime warranty is also there! It couldn't get better. 
The price is $3,345.00, and you can find it here. 
Conclusion
All in all, as you can see, our favorite products come from Soul Performance. 
They offer outstanding quality for the money you have to give, and their products are simply top-notch. 
Which exhaust system is your favorite? 
Please write to us in the comments below!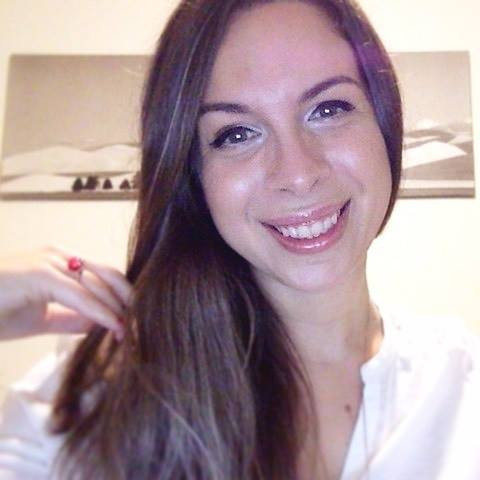 Luna Meschiari is a full-blooded car nut who is well known to local garages, as each article is meticulously researched and peppered with the latest piece of information. Guess what car she's driving right now? A RAV4 2021 Hybrid. But her heart also sleeps for pickups like the F-150. Get to know Luna better on the about us page.
Advertising links are marked with *. We receive a small commission on sales, nothing changes for you.