The four primary purposes of your exhaust are to reduce noise, keep exhaust fumes away from passengers, enhance engine performance, and reduce fuel consumption.
The design of your vehicle's exhaust system may differ based on the brand, model, and several engine valves it has.
Changing the exhaust system can be tricky if you don't know which one to choose, especially on your Porsche.
You want only the best for your metal pet, and that is why you are at the right place. 
In this article, find out which exhaust system is better, a Fabspeed or Soul. Find out the differences and which one will satisfy your needs perfectly. 
Advertising links are marked with *. We receive a small commission on sales, nothing changes for you.
Fabspeed Exhaust System: Profile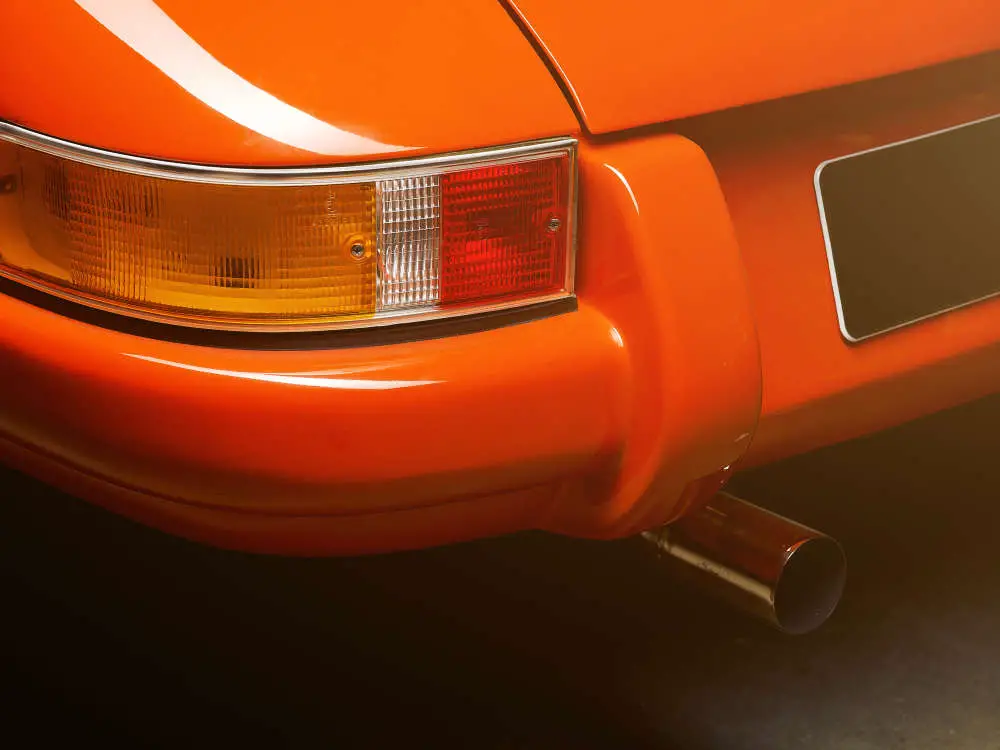 Let's talk about the Fabspeed exhaust system for a moment. 
Through customized performance, Fabspeed Motorsport enriches the exotic automobile experience. It's their thing!
It provides product alternatives and settings, enabling a custom-fit sound and performance solution that satisfies the specific requirements. 
Fabspeed exhaust system enhances the whole drive and makes you feel like you're in a movie!
For more than 20 years, Fabspeed has designed and produced one of the best stainless high-performing exhaust parts, air intake goods, ECU tuning, and other items, all of which are especially suited for sports cars and supercars.
The Fabspeed exhaust system in question is for 987 Boxster and, or Cayman.
It is an amazing exhaust system that is a Maxflo True.
It has an X-Pipe with Dual Tips which will offer amazing and stunning ride, sound, and performance.
Keep reading if you want to find out which one is, in our opinion, better!
Soul Exhaust System: Profile
A group of auto enthusiasts with expertise in the business founded Soul Performance. 
Soul Performance company creates fantastic sounding and well-proven functioning components and aims to provide exceptional driving experiences. 
Soul exhaust systems can and will survive harsh conditions associated with track use, and a warranty covers every product for a lifetime. Amazing!
We wouldn't be mad if we got a lifetime warranty on car parts!
The mentioned longevity is ensured by thick brackets, many mounting points, and back-purged welds. 
Working with certified aircraft manufacturers, Soul Performance Products can use technology and industrial-scale, ultra-precise equipment. 
They are doing everything perfectly and with care, so that's why Fabspeed is their biggest competitor.
Both exhaust systems are similar and in a similar price range.
Keep reading if you want to find out which one is the winner!
Categories for the Comparison
As already said, we'll compare the two exhaust systems. Each category will bring points, which we'll gather at the end and pronounce the winner! 
The categories will be 
Installation 
Sound
Tips 
Each category will bring one point to the winner. 
Keep reading to find out which Porsche exhaust system is the ONE. 
First Round: Installation
Installation can be tricky if it requires a lot of tools and notes. We chose this category because we need exhaust systems that our hands can install!
In this category, find out which exhaust system is easier to install!
Installation: Fabspeed Exhaust System
The Maxflo X-pipe has new hardware and dual tips designed at 4″ / 102mm to fill the bumper aperture appropriately. 
When you buy the new Fabspeed exhaust system, you have to install it, and it seems pretty straightforward, according to their website. 
We are talking here about a stress-free do-it-yourself bolt-on installation without the need for cutting or welding. 
For the installation you will need the following: 
a 15mm and 
13mm socket pair. 
Seems pretty easy, right? 
Installation: Soul Exhaust System
Installation on this one is kinda different but seems easy enough as well. 
First, you can select from many tips. You can opt for
stainless tips or 
chrome tips in various finishes. 
Each set is thoroughly checked and foam-packed, so your unpackaging should be easy enough without any fear of damaging the product. 
The installation is easy, a simple direct bolt-on, and you're done!
Here is a video that shows how easy the installation is, made by their professionals. 
Second Round: Sound
Sound is one of the essential parts of every Porsche car. It is a statement, and every Porsche enthusiast loves the roaring and the power behind it! 
In this category, find out which exhaust system offers a better song. 
Sound: Fabspeed Exhaust System
The Fabspeed offers music to our ears!
The tips are everything here. 
The Fabspeed exhaust tips offer your Porsche the additional style and true more power it needs to stand out. 
But, most importantly, it offers a sportier sound to your metal pet. 
Also, what helps build that fantastic sound is the premium Maxflo X-pipe, which has two tips and is the only True X-pipe in existence. 
This enables exhaust gases to leave the factory mufflers more effectively, boosting velocity and reducing noise, leading to a significant increase in power and exhaust volume.
Here is the video that shows just how powerful that roaring sound is!
Sound: Soul Exhaust System
Soul here has a lot to offer too. Keep reading to see which one offers the best possible sound!
This exhaust system offers a stunning roaring sound that will leave all the gathered in awe!
It will boost the sound's power, resulting in thunder-like sound enhancements. 
This change in exhaust tips will guarantee a better and more extended sound than factory ones!
Third Round: Tips & Pipes
Tips in an exhausting system are what will give your car the ultimate sound and performance. 
In this category, find all about the tips each exhaust system has.
Tips & Pipes: Fabspeed Exhaust System
The Dual style Tips are available in four distinct finishes: 
Single-wall finish:
brushed stainless steel, 
Double-wall finish: 
mirror polished, 
black ceramic coated, and 
matte carbon fiber. 
These exhaust tips offer your Porsche the additional style, better sound, and genuine more power it needs to stand out.
A massive 62 percent more than replica X-pipes made of cast or welded stainless steel, the Fabspeed Motorsport real X-pipe with tips flows 38 percent more than all Porsche original OEM H-pipe tips. 
Contrary to the OEM Porsche exhaust tip arrangement, the knockoff cast X-pipes reduce exhaust flow by 24%. 
Well, this one is amazing. So let's see what Soul has to offer. 
Tips & Pipes: Soul Exhaust System
With a bolt-in X-pipe for the most significant flow and exhaust tips of your choice, Soul Performance products provide an easy-to-install option to improve appearance and tone. 
The cast X-pipe contributes to a more tuned exhaust tone by reducing exhaust pulses.
Exhaust gasses can collide while leaving the muffler and entering the OEM Boxster / Cayman "T" tip section. 
This cost-cutting strategy causes chaos and degrades performance. The rear part may flow from the exhaust gases more effectively by including a smooth, cast X-pipe. 
Expect a slight improvement in gas efficiency when cruising and greater power while accelerating quickly.
Winner of the Comparison
Now that we got information on all three categories, it is time to declare a winner. 
The winner of the first category, in our opinion, is Soul Performance! It has a simple DIY bolt-on installation covered in one of their videos. 
The winner of the second round is Fabspeed!
We LOVE Fabspeed sound enhancement and would install it in our Porsche if we choose the exhaust based only on the sound. 
The winner of the third category is… * drum rolls * Fabspeed!! It offers a lot of tips on different finishes. 
Now let's look at the table!
| | | |
| --- | --- | --- |
| | Fabspeed Exhaust System | Soul Performance Exhaust System |
| Installation | ❌ | ✔️ |
| Sound | ✔️ | ❌ |
| Tips&Pipes | ✔️ | ❌ |
Hopefully, you found your proper exhaust system, because we did – Fabspeed!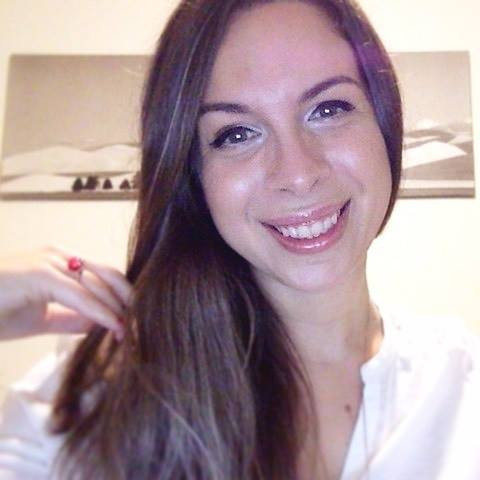 Luna Meschiari is a full-blooded car nut who is well known to local garages, as each article is meticulously researched and peppered with the latest piece of information. Guess what car she's driving right now? A RAV4 2021 Hybrid. But her heart also sleeps for pickups like the F-150. Get to know Luna better on the about us page.
Advertising links are marked with *. We receive a small commission on sales, nothing changes for you.