There are many Porsche options for all the Porsche lovers, but when it comes to the somewhat similar models, what then? Which one to choose, or even which one to like more? 
We love discussing the "better" car, always having an opinion, commenting, and knowing what to say. That is why we wanted to give you the ultimate comparison between the two Porsche cars: models 996 and 997. 
In this article, you will witness Porsche's comparison in a few categories: Engine, Appearance & Sound. So let's get into it!
Advertising links are marked with *. We receive a small commission on sales, nothing changes for you.
Profile Of The Competitor: Porsche 996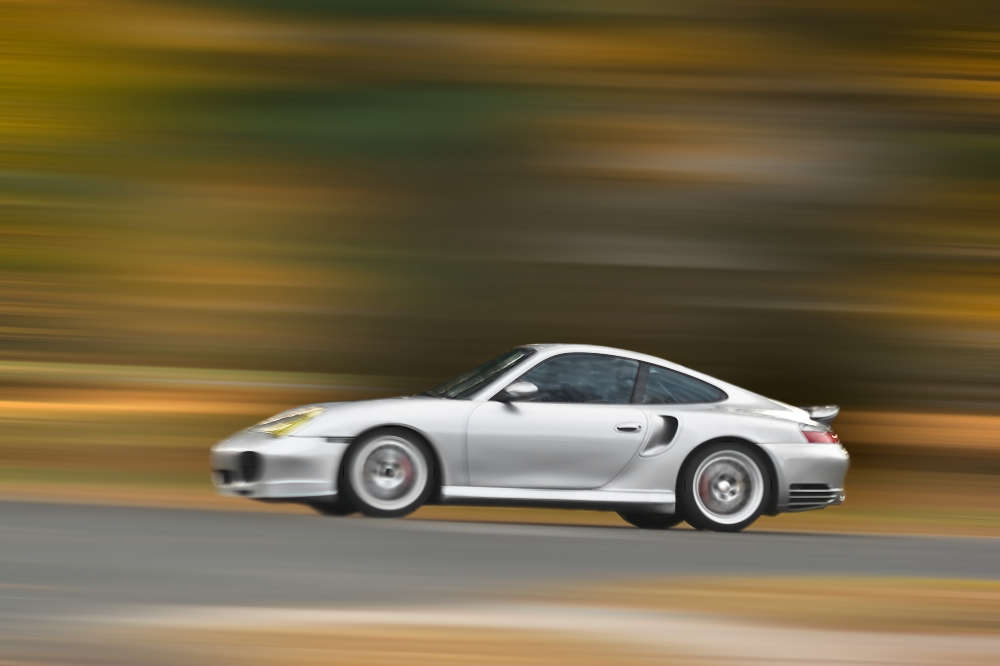 The Porsche 996 is the company's internal designation for the Porsche 911 model.
Porsche 911 cars have several 966 models. Some are 
Porsche 911 Carerra (type 996)
Porsche 911 Carerra 4 (type 996) 
Porsche 911 Turbo (type 996) 
Porsche 911 GT2 (type 996) 
Porsche 911 GT3 (type 996)
Fantastic collection, fantastic cars, wonderful life. 
Porsche 996 models are quick, sharp, modern, and super fast. 
Keep reading if you want more information on the most fabulous car!
Profile Of The Competitor: Porsche 997
Between 2004 (as Model Year 2005) and 2013, Porsche produced and sold the Porsche 997, an inner line of the Porsche 911 sports car.
Early in 2004, the Carrera and Carrera S coupes were also introduced.
Then, in November 2005, the all-wheel-drive Carrera 4 and Carrera 4S were released, which was terrific for the entire Porsche community. In addition, the Turbo and GT3 variants were released in late 2006, while the GT2 was released in 2007.
What a fantastic period for Porsche lovers, right?!
Targa Porsche vehicles are fantastic, which is why they introduced the Carerra versions. Targa Carerra versions retained the "glass canopy" roof type from the 993 until the 991 when it reverted to the traditional Targa top configuration seen on early 911 Targas.
Let's start the race!
By the way, the cars in the question are going to be: 
Porsche 996.2 C4S 
Porsche 997.2 C2
First Round: Engine
In this category, we will discuss the usual stuff – horsepower, torque, top speed, and similar. 
After we discuss this category, we will award points to that model with a better engine. At the end of the article, we will gather the points and declare a winner! Fun! In this category, we will discuss the usual stuff – horsepower, torque, top speed, and similar. 
Lean back and enjoy the ride!
Porsche 996: Engine Details
 Porsche 996 models have 3.4 L–3.6 L naturally aspirated engines, or twin-turbocharged flat-6 engines, with 5-speed automatic 5-speed automatic or 6-speed manual transmission. 
The Porsche 911 GT3 RS has a power output of 280 kW (381 PS) at 7,400 rpm. Converted, that is 375 horsepower.
It goes from 0 to 60mph in 4.4 seconds, and the top speed is 192 mph. 
Pretty good. Now let's take a look at the 997.
Porsche 997: Engine Details
Porsche 997 models have 3,600 ccs (3.6 L; 220 cu in) H6 engines. Those engines operate at 415 PS (305 kW); when converted, it has 409 horsepower. Pretty stunning. 
The Porsche 997 GT3 has a peak speed of 193 mph with a claimed 0–60 miles per hour acceleration time of 4.1 seconds.
WOW!
Engine Category: Points
| | | | |
| --- | --- | --- | --- |
| | Horsepower | Top Speed | 0-60 mph |
| Porsche 996 | 375 | 192 mph | 4,4 |
| Porsche 997 | 409 | 193 mph | 4,1 |
The winner of this category is Porsche 997. It was nearly a tie, considering the top speed and 0-60 mph details. But, the horsepower decided that the 997 models are better!
Second Round: Appearance
In this section, we will talk about how we see both Porsche. Later we'll decide which car is the prettiest! 
Porsche 996: Appearance Details
The Porsche 911 GT3 RS design stayed loyal to the GT3 line's overall appearance, feel, and performance. 
A significantly sportier and sleeker look is achieved thanks to a greater focus on aerodynamics and lower curb weight. 
A low sloping hood, wide rear spoiler, and robust back end all guarantee that the GT3 RS embodies the styles and aesthetics inspired mainly by the Porsche brand during its storied history.
Despite this, this track-focused vehicle retains several of the most well-known characteristics of great race vehicles. 
The center of gravity is lowered thanks to carbon fiber fenders, aluminum doors, and a magnesium hood. What makes the 911 GT3 RS so unique is that it is a real progression of the basic 911.
It's apparent that it's influenced by the 911 when you look at it, but there's so much more. 
The 911 GT3 RS's aggressive style and extended profile give it a one-of-a-kind look that sets it apart from the rest of Porsche's lineup. 
Porsche 997: Appearance Details
Customers may pick between a:
Coupé or Targa, 
Cabriolet (so cool, no roof) or speedster, 
rear- or AWD, 
thin or wider bodywork, 
Water-cooled engines that are naturally aspirated or even turbo engines, 
a GTS, GT2, GT2 RS, or even GT3 performance variants, or one of two GT3 RS models starting in 2004. 
So MANY options!
The line comprised 24 model versions, including unique models and a broad range of personalization choices.
Porsche made the 911 sharper with the type 997's design, which had a more dynamic and robust appearance. The Carrera was already more manly, with a more prominent rear-end shape and a 44mm increase in width for the S, GT, and Turbo variants.
Type 997 was distinguished from its predecessor by its steeper, circular clear-glass headlamps, a vital feature of the air-cooled 911 variants. 
Bi-xenon headlights and LED daytime running lights were added to the front end during the redesign in July 2008.
There is so much to write about the 997 models, so we couldn't pick only one to focus on like we did in the 996 section. 
Appearance Category: Points
Now it is time to pick a winner! Honestly, this category is always the hardest one. We don't even choose a winner often, but this one will be easy. 
Since many people seem to love Porsche 996 models, we will opt for that model in this article. It is stunning and mesmerizing!
Third Round: Sound
The sound category is pretty essential too. Let's hear those roars and see which one gets to take a point home!
Porsche 996 & 997: Sound Details
We could describe 996's sounds like a rumble of thunder and 997's sound like a real tiger roar. But, other than that, there is not much sense to type out your feeling when you hear real cars like Porsche driving around. 
So, to honor the sounds of those godly-like cars, we found exciting videos that will occupy your ears without interruption. 
Listen to the Porsche 996 here. 
Listen to the Porsche 997 here. 
Sound Category: Points 
This category is a big deal because every car-lover loves to hear an excellent exhaust system and simply enjoys it.
Since we heard both of the cars and loved each minute of the sound they produced, we decided there would be no winner in this category. 
So, +1 for 996 and +1 for 997, hooray!
Conclusion
Now let's take a closer look at all the points. We prepared a table so keep reading and check it out!
| | | | |
| --- | --- | --- | --- |
| | Engine | Appearance | Sound |
| Porsche 996 | ❌ | ✔️ | ✔️ |
| Porsche 997 | ✔️ | ❌ | ✔️ |
No winner, but that is just enhancing how gorgeous and worthy both of the cars are. And if you look closely at the points in each category, in every category the winner won by a millimeter. 
If you are considering buying one, you will simply have to sit in both of them and let it speak for you! 
Good luck!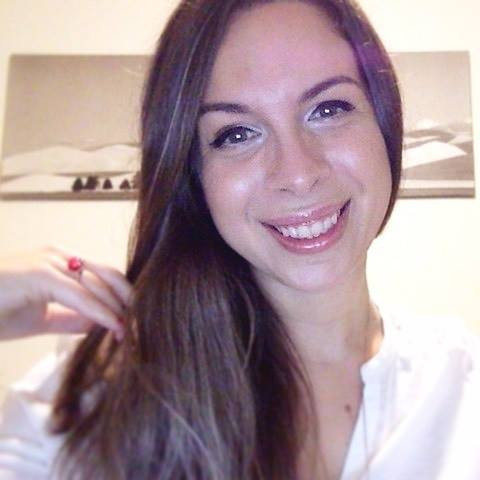 Luna Meschiari is a full-blooded car nut who is well known to local garages, as each article is meticulously researched and peppered with the latest piece of information. Guess what car she's driving right now? A RAV4 2021 Hybrid. But her heart also sleeps for pickups like the F-150. Get to know Luna better on the about us page.
Advertising links are marked with *. We receive a small commission on sales, nothing changes for you.