While there are many expensive sports cars, one stands out for its price. You know it, the Porsche 911 – a luxury sports car every collector needs to have.
So, what is the reason behind the highly-priced Porsche?
There is not just one reason, of course…
The price is high because of different factors such as history, revolutionary engine, schemes, models, and demand.
These aspects combined make the Porsche 911 a premium brand with high-quality parts and performance to match. 
In this article, you will find out what are the reasons in-depth. Keep reading for more information on the most fantastic car – The Porsche 911. 
Advertising links are marked with *. We receive a small commission on sales, nothing changes for you.
Porsche Cars
To understand what is in the background of the Porches' prices, we have to understand more about what Porsche represents.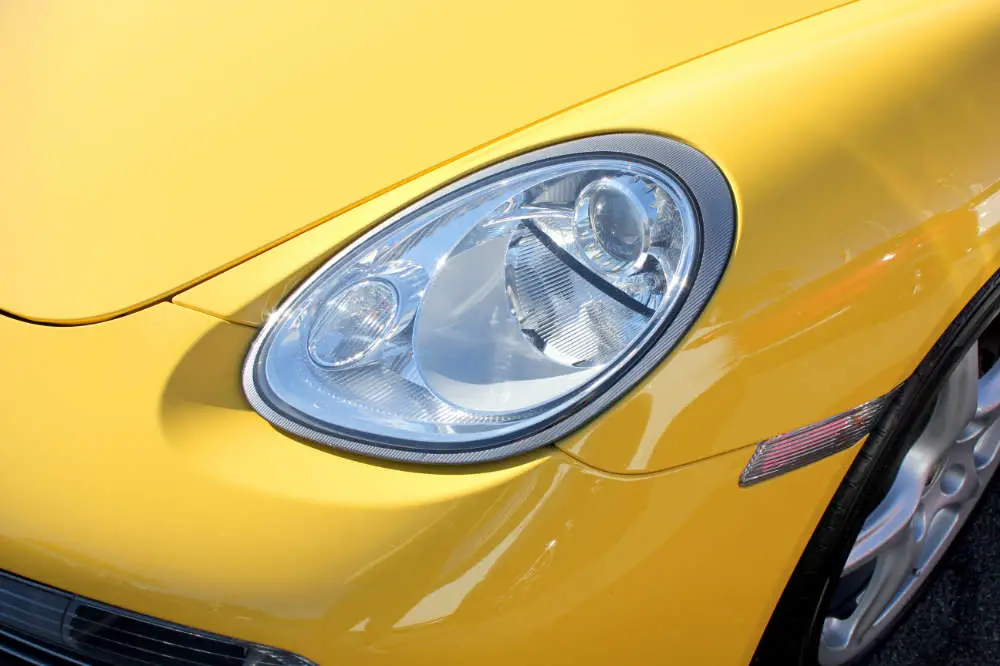 First of all, everybody knows about Porsche. That could be because of the firm's excellent marketing, the lovely colors, and the car's look, for example.
But, those are not important when you put the performance into the equation. 
Porsche cars are one of the fewer capable cars in the world. However, its glorious fame got because of what is under the hood, not based on the looks. 
Most Porsches are well-built and include various unique technology and technical solutions. However it may be, when you look at the price tag, it's clear that Porsche's goal is to offer incredible performance.
Porsche 911: The Reasons Behind the Big Price 
A thrilling Porsche 911 has been thriving since the 1960s, when it took the throne in the automotive racing industry. Of course, it also attended many events, like 24 Hours of Daytona and Le Mans and the Targa Florio.
We've compiled a list of the top reasons why the Porsche 911 is so costly to address the topic. 
Branding: Honouring the Tradition 
Porsche's 911 models are built to be the best in the world. So much so that Porsche is attempting to maintain a body structure close to the original 1964 model. 
Car fans who have grown up seeing Porsche evolve are ready to pay tens of thousands of dollars only to keep 911 models from the 1960s and 1970s running.
Furthermore, they stayed committed to the flat-body six-cylinder engine for five decades. This is precisely what shows how vital the tradition is to Porsche. 
These distinguishing features are 911 exclusive and contribute to the vehicle's pricing. 
Drivers often use the phrase "Heritage" with it, and with that they want to describe how new 911 models maintain the feel of earlier versions— while at the same time being innovative, of course. 
Performance Engineering: Supercar Capabilities
Everybody knows that Porsche is a strong, fast, and good car. But what is under the hood that makes it the supercar?
The latest Porsche 911 model will serve as an example.
| | |
| --- | --- |
| Horsepower | 690HP |
| 0-60 MPH (in seconds) | 2.8 s |
| Top Speed | 211 MPH |
| ¼ Mile Lap (seconds) | 10.5 s |
Keep in mind that this is a 2018 model, so the 2022 Porsche 911 GT3 is probably way ahead. 
That was the second reason behind the peppery price. 
Buying Options: Something for Everybody? 
The basic model of the 911 Carrera is already a costly automobile, with an MSRP of about $100,000. 
Of course, the price listed above is without the trims. Porsche offers various trims. Stuff like sunroofs, ceramic brakes, an advanced hydraulic system, and a Sport Chrono package. Those extras can build up the price to anything from $100 to $3,000.
Here is the table of the costs of each model. Keep in mind that the prices below are without the trim options.
| | | |
| --- | --- | --- |
| Model | Type | Starting Price |
| 911 Carrera | Coupe models | $99,200 |
| | Cabriolet models | $119,300 |
| | Targa models | $119,300 |
| 911 Carrera 4 | Coupe models | $106,500 |
| | Cabriolet models | $119,300 |
| | Targa models | $119,300 |
| 911 Carrera S | Coupe models | $115,100 |
| | Cabriolet models | $127,000 |
| 911 Carrera 4S | Coupe models | $122,400 |
| | Cabriolet models | $135,200 |
| | Targa models | $135,200 |
| 911 Turbo | Coupe models | $170,800 |
| | Cabriolet models | $183,000 |
| 911 Turbo S | Coupe models | $203,500 |
| | Cabriolet models | $216,300 |
Bubble Market: Like a Fine Wine
Porsche cars are a high-value market for collectors. They admire vintage Porsche 911s because they are rare and want to enjoy the prestige. 
Today people buy old and new Porsche cars for a similar amount of money. Therefore, both sides are very valued and appreciated in the automobile world. 
Vintage Porsche 911 cars are analogous to 30-year-old bottles of excellent wine. They command premium prices because nothing else on the planet offers the same level of experience and flavor. 
That's why you'll see folks paying over $900,000 for a 1973 Porsche 911. There's nothing else like it, and people appreciate that.
Porsche's newer 911 models have a lot of extra equipment. There are tremendous quantities of technology, engineering, and hand-tailored comfort. 
The 2018 GT2 RS is a perfect example of the most precise technology and knowledge combined into a robust machine. 
Reliability: Is Porsche 911 Good Enough?
Several Porsche models don't reach the level of the 911 models when it comes to reliability. The Porsche 911 model received a fantastic mark for reliability compared to Toyota or Lexus. 
Even if Porsche does get some negative reviews based on reliability, the company makes sure that those are speculations. Not in a sense that they would lie, but more than the Porsche 911 is equally, if not more, reliable than the Lexus. 
Of course, your life is easier when your car is reliable. A Porsche is a resilient car, not prone to breakdowns, and you won't be spending much time at the dealer's shop. Or you will; that depends on how much you want to invest in your vehicle. 
To conclude the reliability section, we have an amazing fact. Porsche received J.D. Power's second-highest overall dependability rating. This is, of course, one more reason why Porsche is so pricey. 
All in all, quality is what people desire, and Porsche delivers. 
Now that you know why the Porsche 911 is super expensive, you might wonder why other models are pricey too. 
For that extra information, keep reading! You will find out about the non-sport models, and we know you already know what it is about! So keep reading for more info.
The Three Musketeers: Panamera, Cayenne, and Macan
The Panamera, Cayenne, and Macan are all Porsche models, as we all know.
These three types are more traditional luxury vehicles that can compete with other German premium brands. In addition, these models have a fantastic build quality and premium materials. 
But, there is one thing about them. They depreciate more quickly. 
Also, while they are not even close to the high price of the Porsche 911, the price is still high. 
The Porsche Panamera starts at $87,000, while the Porsche Panamera Turbo S e-hybrid Executive Sport Turismo is over $200,000. Ouch!
These models lose up to 65 percent of their value in the first five years, so they are too pricey from a financial standpoint. It doesn't make much sense. But, to Porsche lovers, this is not that important.
The Porsche Cayenne starts at $67,000 for the base model and goes up to $166,000 for the Cayenne Turbo S e-hybrid coupe. After five years, Porsche Cayenne cars generally lose 58 percent of their value. 
As a result, many models, like the Panamera, are poor financial investments.
The Porsche Macan is a budget-friendly Porsche SUV. It starts at $52,000 for the base model and goes up to $84,000 for the high-performance Macan Turbo. The Macan models depreciate at 54 percent of the initial car value in the first five years.
Based on these facts, if you want to stay within your budget but still drive a Porsche, you should think about buying the Porsche Macan. 
Conclusion
Well, we learned something today!
But, to conclude, here is a question of the day.
Do You Still Think Porsche is an Expensive Car?
If you're still perplexed on why someone would spend so much for a car that will likely only be driven on the track, that's OK. 
The Porsche company designed Porsche 911s for those who can afford to pay a premium price for unrivaled quality. It's a legendary car that will continue to affect the auto industry long after Porsche's factory doors close.
Frequently Asked Questions (FAQ)
There are a lot of good questions, but those two are the most in the theme with today's topic. 
Is the Porsche 911 GT model's price tag justified? 
In a nutshell, sure. But only if you're searching for a high-performance sports vehicle. These cars aren't the ideal choice for everyday driving. The most excellent thing about Porsche GT goods is that they don't depreciate very much, if at all, for some versions.
Which Porsche is the most valuable of all time? 
The Porsche 917 RS 60 factory racer sold for $5.12 million at auction a few years ago. Also, the equally renowned Porsche 550 Spyder went for $5.33 million.
But, neither of these two models comes close to the most costly Porsche models on the market.
The iconic Porsche 917K Le Mans race vehicle is the most costly Porsche model. This automobile was sold for $14 million.
The Porsche 956, which sold for $10 million in 2014, is the runner-up for the most expensive Porsche.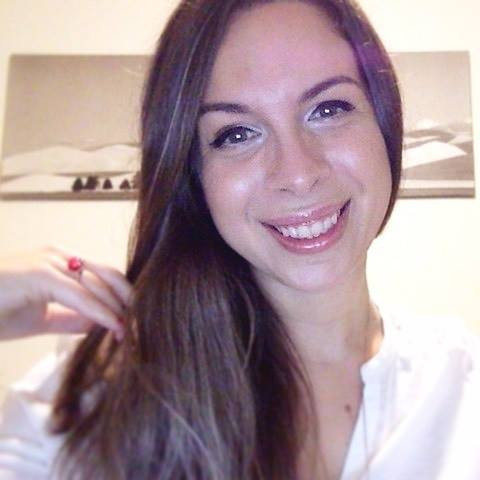 Luna Meschiari is a full-blooded car nut who is well known to local garages, as each article is meticulously researched and peppered with the latest piece of information. Guess what car she's driving right now? A RAV4 2021 Hybrid. But her heart also sleeps for pickups like the F-150. Get to know Luna better on the about us page.
Advertising links are marked with *. We receive a small commission on sales, nothing changes for you.