The unique old-time vibe of Porsche is one of a kind. Some would say even incredible. 
Porsche holds its glory for so many reasons, but the most beautiful thing about that car is your feeling when you lay your eyes on it. Both the 944 and 928 Porsche models are stunning beauties, and today, there is a duel on the calendar. 
In this article, you will witness the most vibrant and fun match! Follow four chapters of pure competition. So just lay back, get comfy, and prepare some popcorn. It's showtime! 
Advertising links are marked with *. We receive a small commission on sales, nothing changes for you.
The Ultimate Fight: Rules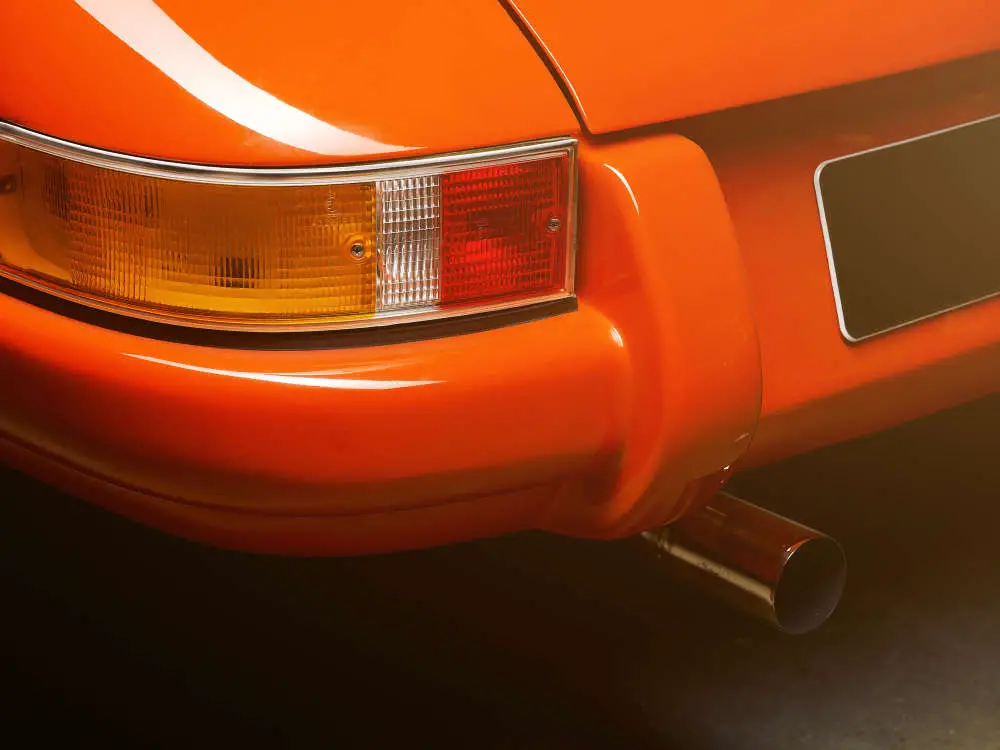 Both cars will compete in four categories: 
Engine
Sound 
Appearance
Body 
After each round, the winner gets a point. The one with the most points by the end of the match will be the ultimate winner. Let's start the battle!
Porsche 944: Profile
The Porsche 944 was the company's second model to have a front-mounted water-cooled in-line four-cylinder engine with a rear-mounted transmission, known as a transaxle. 
It followed in the footsteps of the Porsche 924's triumph. You could buy it as a coupe and a convertible from 1989 to 1991. 
The Porsche 944 was the best-selling Porsche sports car of all time. At least until the Porsche 996 surpassed it and sold over 160,000 units.
Porsche 928: Profile
The 928 is a ridiculously cool car that was, in many ways, way ahead of its time. Even today, it invokes so many positive reactions when someone says something about it. 
We can start by saying some cool facts about it, like that the Porsche 928 was meant to replace the 911 model. Or maybe because it is a Hollywood all-time classic.
However it might be, Porsche 928 did not make it easy for the other guy here. This vehicle is a two-door coupé with a front-mounted engine driving the rear wheels. It is swift and durable, but the actual numbers you'll find below. 
Ready, set, go!
Match Day: Porsche 944 VS. Porsche 928 
Now that you have met our competitors, we can begin! Throughout the competition, there are four chapters for whose points both cars will fight. 
After each chapter, a car will score points. There is one point per chapter, and at the end, we will provide you with a summarized table of the information about our winner and the scale point. 
May the best one win.
Engine: Which is the Greatest Car in this Battle?
Welcome to the first match! In the Engine round, we will cover three essential aspects: 
Top Speed
Acceleration 0 to 62 mph 
Horsepower
So, let's get to it!
Engine: Porsche 944 
A Porsche 944 is a fast car; we'll give it that! Its top speed is 135 mph. 
Its acceleration is also remarkable. It takes 8.4 seconds from 0 to 62 mph. Not bad at all, huh?
Of course, horsepower is the thing everybody checks first. The Porsche 944 has 306 horsepower. Amazing!
Now let's see what the other guy has to say about it! 
Engine: Porsche 928 
On the other hand, Porsche 928 is preparing its strategy. Will it be successful? Let's see…
The 928's top speed is 146 miles per hour. Yowza! 944 was matched and raised!
The acceleration is impressive, too. With its 6.2 seconds, it beats the 928 once again. There is still hope for the 928. Maybe it has more horsepower, but it's a doubtful and challenging recovery. 
The 944 has 306 horsepower! Whoosh! That was close. 
But still, we have an obvious winner here. So the first round's winner is the Porsche 928!
Sound: Who Can Sing Better?
As per usual, we will include some videos to make this fight more real. 
Sound: Porsche 944 
First, you have to hear it for yourself.
Now that you've done that let's talk about it. A Porsche 944 has a profound and almost silky sound. It is a unique blend of the boxer engine's exhilarating symphony and the valve trains' crescendo. 
But can a 928 make it sound like a broken record?
Sound: Porsche 928
928 was the winner in the first round. Will it also win this time around? 
Of course, before we start, check its sound here. 
Now, the best way to describe the Porsche 928's sound is… impeccable. 
It has a perfectly balanced trumpeting of the exhaust system. Also, the sound of this car is as iconic as its performance or design. When you hear that melody, you will know it every time!
Guys, we have a severe problem here. There can't be only one winner. Both cars have stunning sounds, and our hearts melt when we hear them. No winner this round! 
Appearance: Mirror, Mirror, Which is the Prettiest Car in the World?
Even though appearance is very subjective, we will try to make it as objective as possible to get you a winner!
Appearance: The Porsche 944 
944 has broad fenders and clear expanded wheel arches both front and back on the outside. It has its predecessor's pop-up headlights, which were the pinnacle of a sports vehicle. 
There is a rubber spoiler installed at the back of the car on the lift-gate, and the bumpers are body-colored, with a rubber strip on the back one. 
The 944 has two bucket seats in the front and two little seats in the back on the inside. Just what you need! 
Appearance: The Porsche 928
The 928 is stylish and comfy, with details like the receding pop-up headlights that set it apart from the competition.
The 928 is a cross-country GT with plenty of creature comforts. It has larger air vents, speakers that run the length of the door, rear sun visors, and folding rear seats for increased baggage room.
It was one of the first automobiles to incorporate aluminum, making it lighter and rust-free, and it is meticulously crafted to last.
The Porsche 928 is a luxury icon. It was a poster kid, a commoner on Hollywood's streets, and a star in some of the era's biggest films, such as 'Scarface' and 'Risky Business.'
So, who is the winner? This is a very difficult round, both are stunning and elegant cars. But bringing up the Hollywood glam and stylish lines, the winner is… The Porsche 928!
Body: The Ultimate Round
Welcome to the last round. The last few were nerve-wracking, but here we are. In this chapter, we will put these two amazing cars, the Porsche 944 and the Porsche 928, against each other over chassis, cargo, and fuel.
We live in a world where everybody knows how much their full fuel tank costs, so let's get to it! 
Body: Porsche 944
The 944 has a tremendous tube-framed chassis, and the cargo capacity is 250L. 
Fuel consumption is our most significant factor here. It has a fuel consumption of 25 mpg. Also, the tank capacity is 21.1 gallons, and the range is 534 miles. 
Body: Porsche 928
The 928 has a 2500mm wheelbase, and a hot-dip galvanized steel bodyshell. The front suspension consists of a multi-link MacPherson strut and a Weissach axle. The 928 has the most fantastic chassis!
Cargo capacity is 160L, less cargo space than the 944 models. 
Fuel consumption is a combined 16 mpg (12 mpg in the city and 23 mpg on the highway). Ouch! The fuel tank capacity is 22.7 gallons. 
We can't say that we don't know the winner of this chapter. So, therefore, we can proudly say, Porsche 944, come to the throne of chapter four!
Conclusion 
The winner is… *drum rolls*… Let's take a look at the table:
| CAR | ENGINE | SOUND | APPEARANCE | BODY |
| --- | --- | --- | --- | --- |
| Porsche 944 | ❌ | ✔️ | ❌ | ✔️ |
| Porsche 928 | ✔️ | ✔️ | ✔️ | ❌ |
The Porsche 928, comes up as a winner in three categories. So we can officially say that the trophy will be going home in a gorgeous 928!
Both cars showed much and all of it was splendid. This was one of the most challenging competitions! 
FAQ: For whom is which model suitable?
There are many opinions out there about which car is the best. But, there is no such thing.
This fight showed us that some cars are way better at one thing than others, but some are excellent at other things.
The best way to honestly know which model is suitable for you is to test-drive them. We promise you will feel which one got into your heart the second you start it.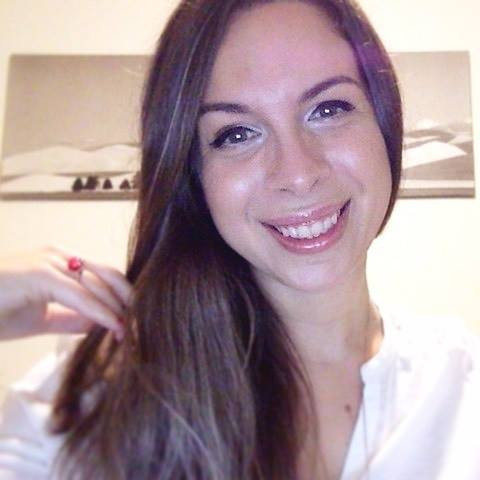 Luna Meschiari is a full-blooded car nut who is well known to local garages, as each article is meticulously researched and peppered with the latest piece of information. Guess what car she's driving right now? A RAV4 2021 Hybrid. But her heart also sleeps for pickups like the F-150. Get to know Luna better on the about us page.
Advertising links are marked with *. We receive a small commission on sales, nothing changes for you.