Navigating the intricate details of the Ford F150 King Ranch versus the Limited edition can be daunting.
Drawing from reliable automotive sources, we promise to steer you clear of common pitfalls and equip you with actionable insights. 
In this article, you will understand the distinct luxury features setting the King Ranch apart, grasp the technological advancements exclusive to the Limited edition, and decipher the cost implications of each model's unique offerings. Let's dive in together!
Advertising links are marked with *. We receive a small commission on sales, nothing changes for you.
Key Takeaways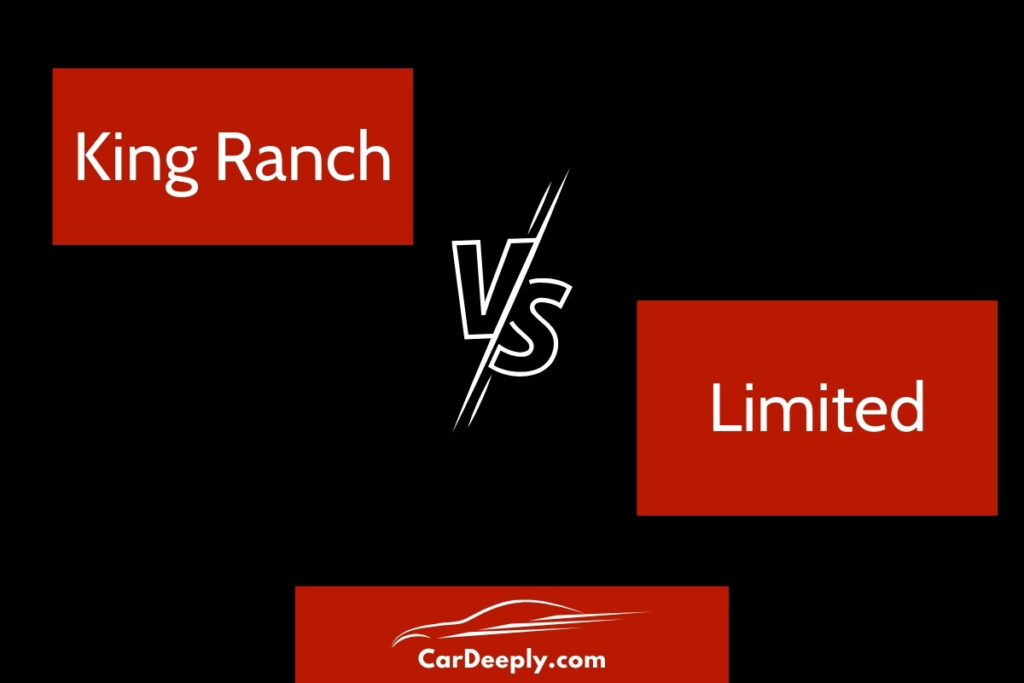 King Ranch embodies ruggedness with its V-shaped eight-cylinder engine and ranch-inspired design.
Limited edition prioritizes modern performance with a six-cylinder engine and urban luxury aesthetics.
Both models emphasize safety, with features like rear-view cameras and adaptive cruise control.
Fuel efficiency varies slightly, with King Ranch offering 17 mpg city and Limited at 16 mpg city.
Pricing reflects the unique offerings of each model, with King Ranch starting at $55,810 and Limited at $58,745.
| | | |
| --- | --- | --- |
| Feature | King Ranch | Limited |
| Engine | V-shaped eight-cylinder | Six-cylinder |
| Horsepower | 385 | 450 |
| Towing Capacity (pounds) | 12,200 | 13,200 |
| Fuel Economy (city mpg) | 17 | 16 |
| Starting Price | $55,810 | $58,745 |
| Key Interior Feature | Ranch-inspired design | Premium leather seats & wood accents |
| Safety Highlight | Rear-view camera & hitch assist | Adaptive cruise control & 360-degree camera |
The Battle Begins – King Ranch vs. Limited
Historical Overview
The Ford F150, an iconic name in the automotive world, has seen numerous iterations. Among these, the King Ranch and Limited editions stand out, each with its unique legacy.
The King Ranch, named after the largest ranch in Texas, embodies a rugged, workhorse spirit. 
On the other hand, the Limited edition, as the name suggests, offers a touch of exclusivity and luxury. While rooted in the F150 lineage, both models cater to different audiences and preferences.
Engine Performance
When it comes to raw power, both the King Ranch and Limited editions have their strengths:
King Ranch: This edition boasts a V-shaped eight-cylinder engine, delivering a commendable 385 horsepower and 387 lb-ft torque. Ideal for those who value traditional power and performance.
Limited: A testament to modern engineering, the Limited edition has a six-cylinder engine. This powerhouse churns out an impressive 450 horsepower and a whopping 510 lb-ft torque, making it a favorite among those who crave cutting-edge performance.
Towing Capacity and Payload
In the world of trucks, towing capacity, and payload are often the deal-breakers. Here's how our contenders fare:
King Ranch: Designed with practicality in mind, the King Ranch can tow up to 12,200 pounds. Additionally, it boasts a payload capacity of three tons, making it a reliable companion for heavy-duty tasks.
Limited: Stepping up the game, the Limited edition offers a towing capacity of 13,200 pounds. Its payload capacity isn't far behind, efficiently handling up to three and a half tons. This makes it a top choice for those who demand more from their trucks.
Fuel Economy
Fuel efficiency is crucial for many, especially with fluctuating fuel prices. Let's see how these models compare:
King Ranch: Balancing power and economy, the King Ranch offers 17 mpg in the city and 23 mpg on the highway—a respectable figure for a truck of its stature.
Limited: Despite its enhanced performance, the Limited edition manages 16 mpg in urban settings and 22 mpg on open roads—a testament to Ford's commitment to efficiency without compromising power.
Pricing
Last but certainly not least, let's talk numbers:
King Ranch: Starting at a competitive $55,810, it offers a blend of tradition and modernity, making it a value proposition for many.
Limited: With a starting price of $58,745, the Limited edition is a touch pricier. However, given its advanced features and performance metrics, many find it worth the extra bucks.
In the following sections, we'll delve deeper into the features and aesthetics of these two remarkable models. Stay tuned as we uncover what sets the King Ranch and Limited editions apart.
Diving Deeper – Features and Aesthetics
Interior Features
You're greeted with a blend of luxury and functionality when you step inside the King Ranch and Limited editions. Let's explore the unique offerings of each:
King Ranch:

Heated and Ventilated Seats: Perfect for those chilly mornings or hot summer days, ensuring a comfortable drive.
B&O Audio System: With 10 speakers, it promises an immersive audio experience.
Ranch-Inspired Design: Earthy tones and genuine wood accents reflect its rugged heritage.

Limited:

Premium Leather Seats: Crafted for luxury, they offer comfort and style.
Wood Accents: These add a touch of sophistication to the interiors.
Panoramic Sunroof: Extending over the front and rear seats, it offers breathtaking views and a spacious feel.
Technology
In today's digital age, staying connected on the go is paramount. Both models excel in this department:
SYNC Infotainment System: Standard in both models, it ensures seamless connectivity, navigation, and entertainment.
LED Headlights: Offering better visibility, they're both energy-efficient and stylish.
Differences: The Limited edition takes a slight edge with its advanced camera systems and optional tech features, enhancing safety and convenience.
Safety Features
Safety is a priority for Ford, and these models are no exception:
King Ranch:

Rear-View Camera: Assists in parking and reversing, reducing blind spots.
Hitch Assist: Makes towing easier and safer, especially for larger trailers.

Limited:

Adaptive Cruise Control: Adjusts speed based on traffic conditions, ensuring a safe distance from the vehicle ahead.
Lane-Keeping Assist: Alerts the driver if the vehicle drifts out of its lane.
360-Degree Camera: Provides a bird's-eye view, aiding in parking and maneuvering in tight spaces.
Exterior Design
The exteriors of the King Ranch and Limited editions are a testament to Ford's attention to detail:
King Ranch:

Workhorse Practicality: Its design is functional, with features tailored for heavy-duty tasks.
Ranch-Inspired Tones: Earthy colors and accents pay homage to its namesake.

Limited:

Urban Luxury: Sleek lines and chrome details give it a modern, upscale look.
Chrome Details: These add a touch of elegance, making it stand out on the road.
Final Verdict: Which One Is For You?
Choosing between the King Ranch and Limited editions involves personal preferences and usage scenarios. 
If you value tradition, ruggedness, and a touch of luxury, the King Ranch might be your pick. On the flip side, if modern amenities, advanced tech features, and urban luxury appeal to you, the Limited edition beckons.
Ultimately, both models offer exceptional value for money, ensuring you're in for a delightful driving experience, whichever you choose.
From our perspective, since we are more into tech, our choice would be the Limited variant. 
Want to read more comparisons? We've got you covered!
FAQs on Ford F150 King Ranch vs. Limited
How do the infotainment systems in the King Ranch and Limited editions compare?
While both the King Ranch and Limited editions come equipped with the SYNC infotainment system, ensuring seamless connectivity and entertainment, the Limited edition might offer additional tech features and upgrades, enhancing the user experience. Checking the latest model specifications for updates is always a good idea.
Are there any special maintenance requirements for the King Ranch's ranch-inspired interiors?
The King Ranch's ranch-inspired interiors, with earthy tones and genuine wood accents, might require specific care products to maintain their pristine condition. Regular cleaning with products designed for leather and wood can help prolong their lifespan.
Can I customize the exterior colors on the Limited edition to match the King Ranch's earthy tones?
While the Limited edition is known for its urban luxury and sleek chrome details, Ford often offers a range of color options. Choosing a color reminiscent of the King Ranch's earthy tones is possible, but availability might vary based on the model year.
How do the safety features in the two models impact insurance premiums?
Both models have safety features, from rear-view cameras to adaptive cruise control. Generally, vehicles with advanced safety features might qualify for lower insurance premiums. However, it's best to consult with insurance providers for specific details.
Are there any exclusive accessories or add-ons available for either model?
Ford frequently offers exclusive accessories and add-ons tailored for specific models. There might be ranch-themed accessories for the King Ranch, while the Limited edition could have urban-luxury-oriented add-ons. It's recommended to check with authorized Ford dealerships for the latest offerings.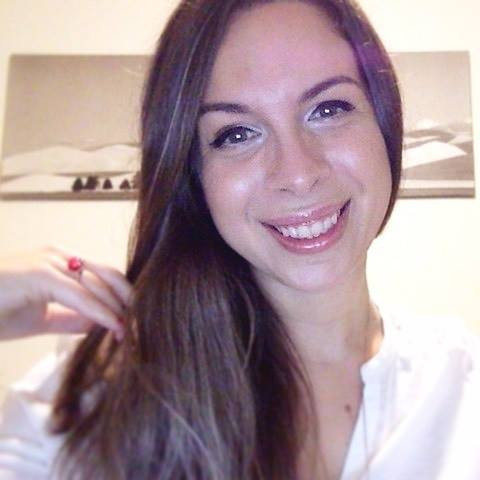 Luna Meschiari is a full-blooded car nut who is well known to local garages, as each article is meticulously researched and peppered with the latest piece of information. Guess what car she's driving right now? A RAV4 2021 Hybrid. But her heart also sleeps for pickups like the F-150. Get to know Luna better on the about us page.
Advertising links are marked with *. We receive a small commission on sales, nothing changes for you.