When buying a brand new Porsche (or even a used one), you have to ensure you're giving away money for something worth it. 
Porsche cars have a stunning reputation if we look at their longevity. Some models are years and years old, but they still look astonishing because they were kept safe. 
Now, the question is, will my Cayman last if I drive it like an average human, for everyday things like city rides but with the addition of sporty driving experiences? 
In this article, you will find out how long your Porsche Cayman will last and what things make your car older and more used. Let's dig in!
Advertising links are marked with *. We receive a small commission on sales, nothing changes for you.
Porsche Cayman: How Long Will It Last?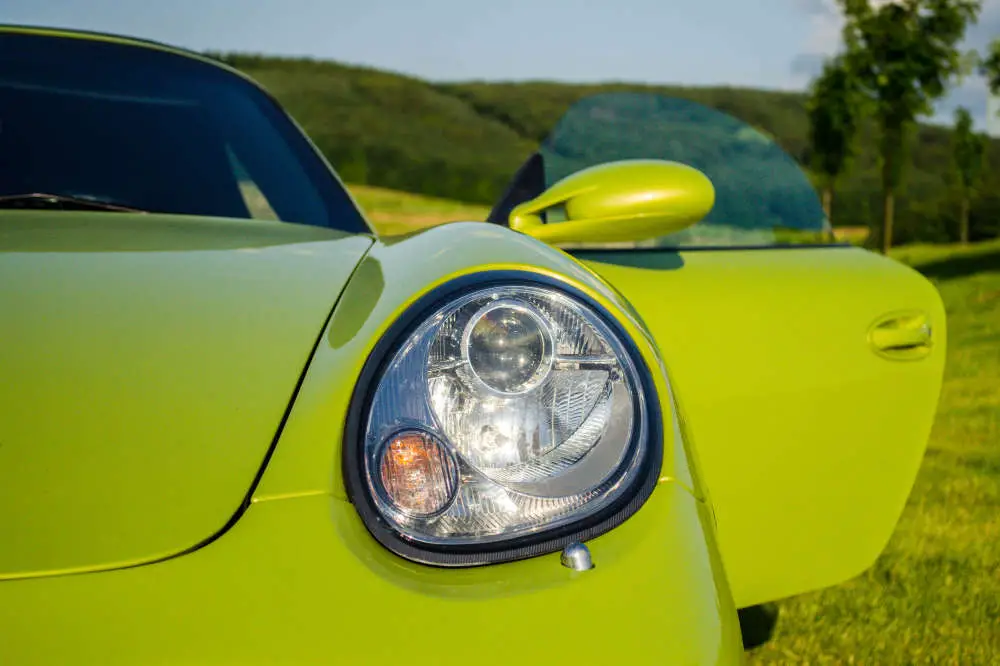 Like with other automobiles, it all depends on how you drive and care for them. 
A Cayman may easily travel 200K miles when driven primarily on the freeway. 
Now, if you participate in 50 track days, there will undoubtedly be significant wear and tear that requires maintenance. 
The Cayman's maintenance schedule isn't too awful, and the most significant expense is a set of tires that, with any hope, will last for 20K miles. 
The Cayman is a highly dependable and well-made vehicle.
But, let's look at the numbers. 
Porsche owners often get between 100,000 and 200,000 miles out of their cars. 
Porsche vehicles like the Cayman frequently reach 250,000 miles beyond the typical lifespan. That is because of the excellent maintenance and a refusal to cut corners on repair expenses.
The miles translated into years suggest that Porsche lasts around 10.6 years on average. 
Porsche owners indicated that their cars lasted longer than owners of other luxury cars and sports models, such as the Ferrari, the Chevrolet, and the Ford Mustang, and they were more satisfied with their purchases overall.
Do Porsche Cayman Have Problems?
In short – yes, of course. 
Here is a list of problems you should keep an eye on. 
If you encounter similar problems, as said previously, you should not cut corners to save money. Your vehicle will thank you for that by lasting longer. 
Keep in mind that these are the common mistakes people make, and exactly those mistakes can be the silent killers. 
#1 Problem: Oil Leaks
Oil spills commonly happen in a few places. 
The majority are simple to fix and are a natural component of wear and tear. The rear main seal is one of the most typical places for an oil leak. 
Although oil leaks shouldn't prevent a purchase, they should be considered in terms of the expense of both the purchase and the repair.
Previously, oil leaks were considered a minor fire threat and an obtrusive stain on the driveway. 
However, many electronic engine management systems in current automobiles have the potential to be seriously harmed by oil infiltration. 
If not fixed right away, what first seems to be a little oil leak might develop into a costly electrical system repair.
#2 Problem: Brakes  
The Cayman's brakes usually are excellent. 
But, you should check on low mileage models to determine when the last brake service was done because brake pad material deteriorates with time. 
The brake fluid must be replaced every few years regardless of mileage.
The cost of a complete brake service that includes pads, rotors, and sensors can be high. 
Therefore, if you're buying a used automobile, check for new pads on used rotors. It is always best to replace the brake pads and rotors simultaneously. 
The amount of the wear lip, which should be present on the rotor, will define how much mileage is still available. Rotor wear can cause cracking or dissolution, which is very uncomfortable when driving!
#3 Problem: Tire Wear and Suspension  
The Cayman has a very sturdy suspension. 
Naturally, rubber or plastic bushings that assist cushion or support the ride can become worn down with time and miles. 
Check for fluid leaks from the suspension struts and listen out for squeaks or clunks over bumps.
Uneven tire wear is a frequent sign of worn suspension components. 
For smooth wear patterns, thoroughly inspect the tires. Pay close attention to the inside of the rear tires in particular. A minor alignment issue, bushing wear, or weakness in the suspension joints can swiftly destroy pricey rear tires.
You can check how well your tires are by checking their DOT date. 
The problems do not stop here, but these are the most common ones. Hopefully, you won't have to deal with any of them!
Are Porsche Caymans Reliable?
The prompt response is: "Yes, however…"
It seems paradoxical to criticize one of the most coveted European luxury automobile companies when they provide some of the most outstanding automotive technologies. 
Although Porsches are renowned for their durability and long-term dependability, there is a slight problem. 
Maintenance, driving style, and service history might reduce your model's lifespan. 
A Porsche may not seem worth the money with a Reliability Rating of just two out of five on RepairPal. 
However, a Porsche is one of the most dependable cars you can purchase, provided you're prepared to put the necessary amount of time and money into it.
What Things Causes The Vehicle to Have a Shorter Longevity?
Many things cause your car to have a shorter life span. 
Here are the most common things people do that reduce the longevity of their metal pet. 
Okay, the first thing would be ignoring noises that weren't there before. 
On this one, we can all put up our hands since even the best of us are guilty of it. Therefore, you should send your automobile for repair as soon as possible.
The second thing would be overstuffing the car with something. 
Some people continue to cram the weight inside, which reduces the car's lifetime. The situation might get worse if the automobile is fresh new. 
The third thing would be running the car with little gas or trying to run it without any gas. 
If the fuel light is flashing, you should go to the gas station immediately. However, one method to seriously damage your car's engine is to ignore the sign and continue driving. 
Next, we have the pattern of avoiding washing the car. 
Both the inside and outside of the automobile need regular upkeep. 
Regular exterior cleaning can extend the life of the automobile by a few priceless years. 
And the last common thing people do which reduces the car's life span is not checking the car's levels. 
The engine and other car components should be regularly inspected to ensure everything is running smoothly. 
Some automobile owners fear doing this because they are unaware of how the machine's many parts interact. 
But, there is a cure for that – youtube! Check your Cayman's oil level in minutes!
Now that you checked your oil levels, you need to check coolant levels. Also, in the video below you will see how to add Prestone Antifreeze.
Frequently Asked Questions
Here are the most asked questions about Porsche. Keep reading to find out what the current hot questions are!
How Much Does a Porsche Cayman Oil Change Cost?
An oil change for Porsche Cayman typically costs between $507 and $524. While components cost between $459 and $464, labor expenses are predicted to be between $48 and $60. 
Taxes and other fees are not included in this range, nor are your particular model year or geographic area is taken into account. 
There could be more repairs required, but in general, the price written above is the average price you will have to take into consideration when buying this vehicle. 
911 or Cayman, Which is Superior?
The 718 Cayman and 911 Carrera performance capabilities are the main distinctions between them, other than their sizes. 
All of the Porsche engines are powerful, but the 911 Carrera engines have the most peak horsepower. 
Additionally, the 911 Carrera has a powerful hybrid powertrain option.
So, the final answer would be – 911 Carrera is superior. 
Are Porsche Caymans a Smart Purchase?
Porsche Cayman is a smart way to get started with Porsche coupe ownership. 
It's a fantastic two-seat coupe that looks like a Porsche and handles superbly. 
All Cayman generations are simple to use, park and enjoy. So yeah, Cayman's are a good investment. 
Can I Drive Porsche Cayman in the Winter?
The truth is that even a rear-wheel-drive Porsche 911 or, in this case, Cayman performs admirably on snowy roads. 
If there are several inches of new snow on the ground, its main restriction could be ride height, but in typically snowy conditions, either car can be a great winter warrior and a lot of fun.
There you go! Now you have all the information on Porsche Cayman, and you have the answer to "Is Cayman a good investment?". 
The answer is – of course, yes. It will be with you for ages and will be a perfect way of coming into the Porsche family.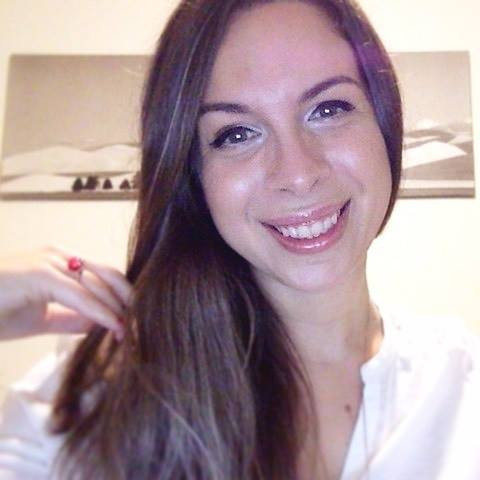 Luna Meschiari is a full-blooded car nut who is well known to local garages, as each article is meticulously researched and peppered with the latest piece of information. Guess what car she's driving right now? A RAV4 2021 Hybrid. But her heart also sleeps for pickups like the F-150. Get to know Luna better on the about us page.
Advertising links are marked with *. We receive a small commission on sales, nothing changes for you.