Camaro is one of the most known cars in the world. It is thriving in the automobile industry, and it looks excellent! But, of course, as with everything in this life, we get newer versions every now and then. 
We know there are many differences, but can a 5th gen be better than the 6th gen? Can it beat up the 6th gen in, if nothing, only some categories? Today we have a juicy match between the two generations… and we did solid research!
In this article, you will find out which generation is sitting on a Camaro throne, once and for all. Imagine you are in the first row of this year's ultimate boxing match. Let's start the games.
Advertising links are marked with *. We receive a small commission on sales, nothing changes for you.
Profile of the Camaro 5th Gen 
Camaro (5th gen) is a model from 2010. Its radical design inspired many of us, and it wanted to show us the spirit of an original Camaro.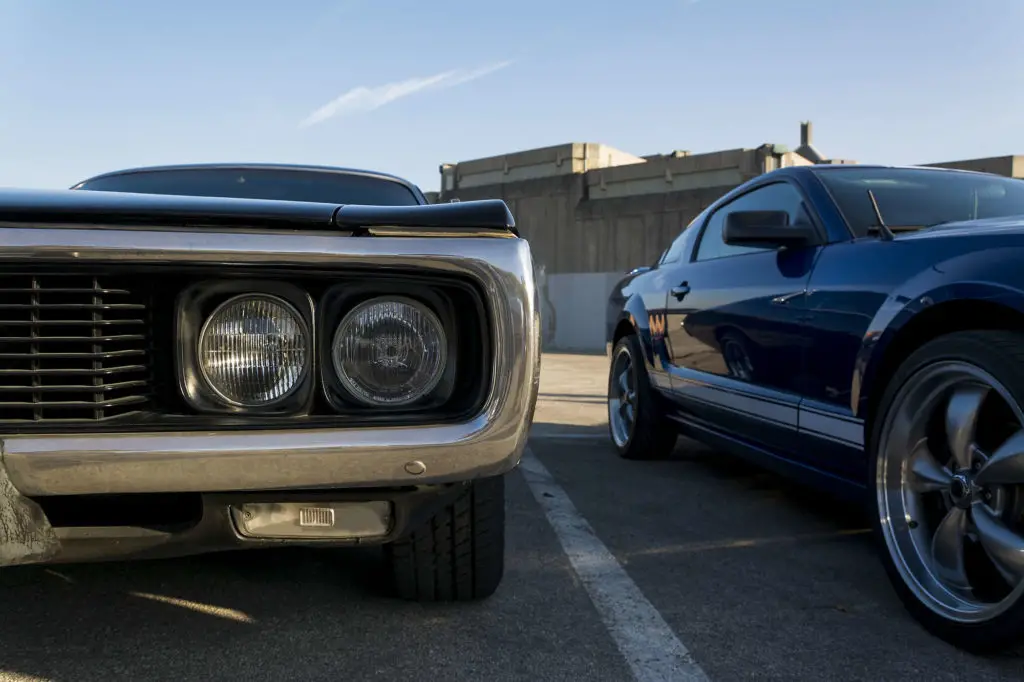 It has a front-engine, and you can choose from a rear-wheel-drive coupe or convertible. 
Apart from choosing a coupe or a convertible, two engines are available. A mighty V6 and all-powerful V8 model.
It offers numerous special, extra, and limited editions. For example, ZLI, Yenko, and COPO are unique Camaro cars brought as limited edition cars. 
But that's not all. The 5th gen also appeared in a Z/28 performance variant, but for a limited time. 
Fun fact: Camaro 5th gen also offered transformers special edition – Bumblebee! Ain't that amazing! The only thing that is missing right now is Megan Fox holding a racing flag. 
Profile of the Camaro 6th Gen 
Camaro 6th gen is a model made in 2016. It is a pony car that offers you a sleek and divine look. It looks powerful, and it drives that way too. 
It is available as a coupe or as a convertible. Your pick! It is a front-engine, rear-wheel drive, and it has numerous trims—for example, LT, LS, and the sporty model SS. 
It has four engines, so it is a powerful one, definitely. 
The 2019 model is even better because it had a facelift which showed more headlights and a higher rear end. 
Now that we know a bit about both generations, we need a winner!
The competition between the cars will have four chapters, and after each chapter, the vehicle that wins will get the points. The car with the most points will be the winner of the match!
The chapters are: 
Engine 
Sound 
Appearance 
Body
Each car will get its chance. So let's start the show!
First Round: Engine
In the following few paragraphs, we will see which engine is better. We have to take model years into the equation because the 5th gen is older, a.k.a. it's not as good as the newer ones (6th gen).
We will compare the cars in two categories. Those will be: 
Let's start, in three, two, one…
Engine – Camaro 5th Gen
Camaro is a powerful car, and these specs will show it. All the information is for the models from 2010 to 2013. 
Horsepower 
The horsepower in the Camaro 5th gen is 309-587 hp and 301 – 579 bhp.
Performance 
This is maybe the most exciting part, at least to us.
Top Speed: 146 – 180 mph
Acceleration, 0-60 mph: 4 – 5.9 sec
Now that we finished Camaro's 5th gen, we must review how much better or not a Camaro 6th gen is.
Engine – Camaro 6th Gen
Now it's time that the 6th gen shows its abilities. All the information is for the models from 2016 to 2019. 
The categories are the same: Horsepower and Performance. 
Horsepower 
It has a strong engine with a 238-659 hp and 235 – 650 bhp.
Performance
Top Speed: 149 mph
Acceleration, 0-60 mph: 5.1 – 5.5 sec
Those are the information we need, and now we need to give one car some points! 
Camaro 6th gen has greater horsepower. 
Camaro 5th gen has a higher top speed. But, the 6th gen seems to have better acceleration. 
The winner of the Round 1 is Camaro 6th gen, but the 5th gen didn't disappoint!
Round 2: Sound 
The sound that a car makes measures how powerful it is. At least on the first look (or sound).
Sound – Camaro 5th Gen
Camaro 5th gen has a fantastic sound, and we found a great video showing it. 
For starters, it has a lighter sound than the 6th generation versions. The 5th generation's sound is more controlled, making it an excellent alternative if you don't want your car to be too noisy.
Still, you can make it more potent with unique systems and upgrades. 
Sound – Camaro 6th Gen
The 6th generation engines, on the other hand, are a whole different thing. To begin with, their exhaust sound is more powerful. Many people believe that the 6th generation models have the most appealing sound, such as thunder.
Some models have a lower sound, and you can make it lighter and more elegant with different exhaust systems.
Here is a video that shows just how powerful the 6th gen sounds. 
We think there are no winners in this round! Both gens have a fantastic exhaust sound, and the videos showed us that. It's a tie!
Round 3: Appearance
In this category, you will see a few subcategories. Those categories will be: 
Round three starts now!
Appearance – Camaro 5th Gen
1. Lights – Camaro from the 5th gen uses Halogen, Xenon main, and low beams. Also, it uses Halogen rear and daytime running lights. 
The halogen light is a luminous lamp that employs halogen gas to increase light output and longevity. They are high-efficiency, high-quality lights with a lifetime warranty.
2. Color – It comes in black, blue, grey, orange, red, silver, white, and yellow. You can choose from a metallic or solid finish. 
Upholstery comes in fabric or leather. Also, choose from beige, black, brown, grey, or red for seat colors. And there are a lot of options for stitching color (beige, black, brown, grey, red)
3. Design – Interior decor material is plastic, and the interior decor color is black. It comes with beige, black, brown, grey, or red accents. 
Appearance – Camaro 6th Gen
1. Lights – 6th gen uses Halogen Xenon LED lights for main and low beams. It also uses LED lights for both rear lights and daytime running lights. 
2. Color – It comes in black, blue, grey, red, silver, white, and yellow. Choose from a metallic or solid finish. Also, it comes in black, orange, silver, or white accents. 
3. Design – Same as the 5th gen, but the 6th gen has a leather transmission knob. 
Whatever the colors or accents, both of these cars offer so much. However, the 6th Gen stands out for just a bit, so it's the winner again!
Round 4: Body 
Another round, another category. 
In the Body category, we also have subcategories. Those are: 
Chassis 
Doors 
General motors platform 
This is the last chapter, so whoever wins this one wins the whole game. We are nervous, are you? 
Body – Camaro 5th Gen
1. Chassis – Coupe or a Cabriolet, with a soft-top option.
2. Doors – two-doors vehicle
3. General motors platform – Zeta Platform 
The Zeta Platform was the initial name for General Motors' full-size rear-wheel-drive automotive platform.
The platform created GM's Australian subsidiary business Holden and is now known as the "Global RWD Architecture."
Body -Camaro 6th Gen
1. Chassis – coupe
2. Doors – two-doors vehicle 
3. General motors platform – Alpha Platform
ALFA is an acronym for Agile Light Flexible Advanced Architecture. 
It is a cutting-edge platform adaptable to many body types. It can also deliver pure electric or hybrid vehicles in the future. 
Conclusion
The time came… We have a winner of this chapter, meaning we have a winner of the game. And the WINNER is… CAMARO 6TH GEN!
Here is the updated table: 
Even though Camaro 5th gen fought hard, the 6th one has to be better. It is a newer model, so it makes sense. We hope you had the same opinions and experiences!
FAQ: For Whom is Which Model Suitable? 
First, you should watch this fantastic video showing the differences in-depth. 
When choosing a car like this one, it is always better to opt for a newer one. But, of course, buying the latest model can be pricey, and you might not even have a real need for a newer car. 
In other words, opt for a 5th generation if you just started in the sports car industry. It is somewhat cheaper but still runs very well. Also, these are not old cars, so you can expect to have full mechanical support. 
We hope this was as entertaining as it was for us! Until the next battle, warriors!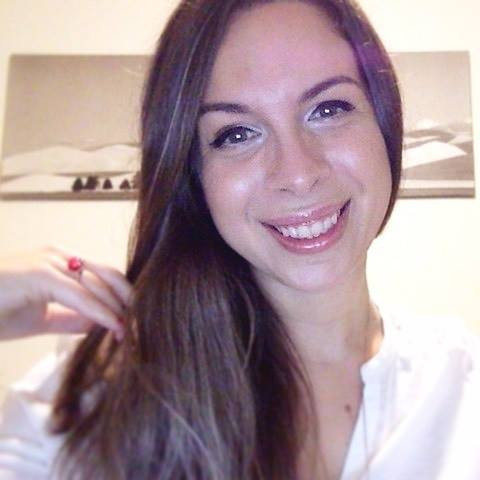 Luna Meschiari is a full-blooded car nut who is well known to local garages, as each article is meticulously researched and peppered with the latest piece of information. Guess what car she's driving right now? A RAV4 2021 Hybrid. But her heart also sleeps for pickups like the F-150. Get to know Luna better on the about us page.
Advertising links are marked with *. We receive a small commission on sales, nothing changes for you.