Your Jeep Grand Cherokee is a powerful car that will serve you for many years. Throughout this time, you will want to check all your Jeep Grand Cherokee driving modes.
Who wouldn't?
We are certain that the only way to fully experience your Jeep is to take it to its limits.
In this article, you will find out all about the Jeep Grand Cherokee driving modes. You will also learn what each mode represents and when to use them. Let's dive (or drive) right in!
Advertising links are marked with *. We receive a small commission on sales, nothing changes for you.
Different Driving Modes of a Jeep Grand Cherokee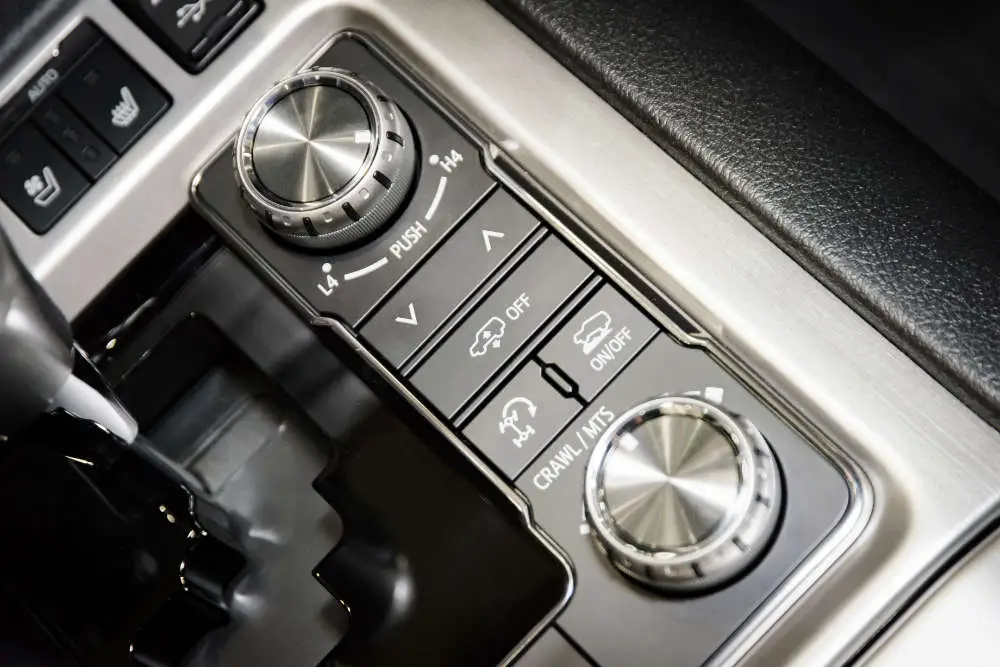 On the Jeep Cherokee and comparable Jeeps, there are many driving modes. Let's look at all of them and their specific purposes.
Auto Mode
The first one is Auto Mode. It is suitable for daily driving or commuting. And it's the one that comes as default.
This mode allows the Jeep to do the following on selected models:
Pick how to change the suspension.
Select how to transmit torque between the wheels.
Select how to adjust the suspension.
Sport Mode
A Jeep wouldn't be a Jeep without a Sport Mode. And since this is such a crucial mode, we will dedicate a full section about it later in the article.
Sand/Mud Mode
The third option is Sand/Mud mode. This gives you more traction so you don't get stuck in the mud. It is ideal for those that take their Jeep to off-road trails or the desert.
Snow Mode
Snow mode is the fourth one. It can assist you in navigating even the most treacherous terrains.
When the system is ready, torque is distributed evenly to all four wheels, and the suspension is calibrated to get you through sleet, slush, or snow.
Rock Mode
Rock Mode is Jeep's fifth driving mode. This mode is only available in the most powerful Jeep models.
You can crawl over the worst stones in Rock Mode. This choice will take you over anything in your path by employing the following methods:
Low speeds.
Torque is spread evenly.
Locking axles.
Hill Descent Control.
Eco Mode
Last but not least, is the Eco mode. The gearbox shift pattern, idle speed, and interactive deceleration are all changed to turn off the fuel.
You may save money on gas by using Eco Mode. In V8 vehicles, Eco Mode also regulates the shutdown of the fuel-saving cylinders.
What is Sport Mode on Jeep Grand Cherokee?
Many Grand Cherokee owners like changing settings while driving. But, it is something that you must do with prudence.
So, is driving in sport mode a terrible idea? Well, not when necessary. However, if you overdo it, then yes, it is. When you activate the sport mode of this Jeep, it needs more gasoline to keep up with the power demand.
The sport settings stiffen the suspension on the ride. The behavior will maximize tire traction while reducing body roll.
But, remember, driving in sport mode puts the engine under stress. There's a reasonable probability you'll have regular engine difficulties if you keep using it all the time.
Also, you can change the Grand Cherokee button toggle while driving. But, be very careful. Do that only at a moderate speed on the interstate.
One of the most critical aspects of the setting mode is stiffening the suspension for better highway grip and handling.
How to Turn On/Off Sport Mode
Most Jeep Cherokee models make it simple to enable or disable Sport Mode. Starting this mode using a switch or a button toggle takes only seconds. 
Depending on which Jeep Cherokee model you have, the mode switch toggle will be located somewhere around your gear stick.
Don't check the user manual while driving. If you want to set the sport mode just park in a safe area, locate the switch, then continue driving.
What is Eco Mode?
The phrase "eco mode" refers to a unique driving mode that you can activate on some Jeep vehicles. 
The primary goal of the eco mode is to cut down on fuel consumption. Also, to increase the environmental friendliness of the vehicle. This option is now accessible through a separate dashboard button.
When driving, press the button to engage in Eco mode. That shifts the vehicle into the gear that should have been selected at the moment of acceleration.
Because most current automobiles come with automatic transmissions, they do not have an eco-mode setting as default.
This feature's primary aim is to assist drivers in reducing:
Fuel consumption. 
Carbon footprint when driving on environmentally friendly routes. 
It may also help you avoid traffic jams and save time by determining the ideal driving speed.
How to Turn Off Eco Mode on Jeep Grand Cherokee
You can turn it off from the settings in the control panel.
Again, always be careful if you do so while driving. If you are unsure, please, set the car aside in a safe parking area first.
What is Auto Mode?
The Auto mode maintains the different mechanical parameters for the best grip automatically. Its settings may differ from vehicle to vehicle. 
Still, it reacts to road conditions by dispersing torque where needed, such as when individual wheels spin on a slick surface.
Which Mode Should You Choose in Which Situation?
Since we gave you the definitions of each mode, here you will find when to use them. 
Auto Mode
Auto mode will be your go-to mode. Use it in everyday situations like trips to the store or work. 
Sport Mode
Sport Mode tightens up the steering, providing the driver with a greater sense of what's going on with the wheels and making it more sensitive to steering wheel movements. 
This is especially useful while speeding down a winding mountain route or going all out on a racetrack.
Sand/Mud Mode
Use Sand/Mud mode whenever you are in a water-covered terrain. The sandy or muddy surface modification keeps your Jeep from becoming bogged in soft sand or mud.
It re-calibrates throttle control and torque distribution to:
Decrease tire slide
Increase traction.
The idea is to keep a constant speed on the surface to prevent becoming stuck.
Snow Mode
The goal of the Snow mode is to cut down power output while accelerating in snowy or slick conditions.
You do not influence the all-wheel-drive system; it's all managed by a computer. Use the snow mode when you find yourself on the snow or ice-covered terrain. 
Rock Mode
The Rock mode is for overcoming challenging difficulties at a slow speed. You can only use it when the range is low (4L). Use this mode whenever you find yourself in rocky terrain.
Eco Mode
If you want to save money on gas, you should use Eco Mode.
But, because it impacts your vehicle's performance, you shouldn't use it if you need the extra power. Based on that, you might consider turning off Eco Mode on highways and other congested routes.
Conclusion
Jeep Grand Cherokee is a fantastic car in and out. It allows you to explore and experience the world from a whole new perspective.
And now that you know all of its driving modes, nothing will stop you from taking it to its limit!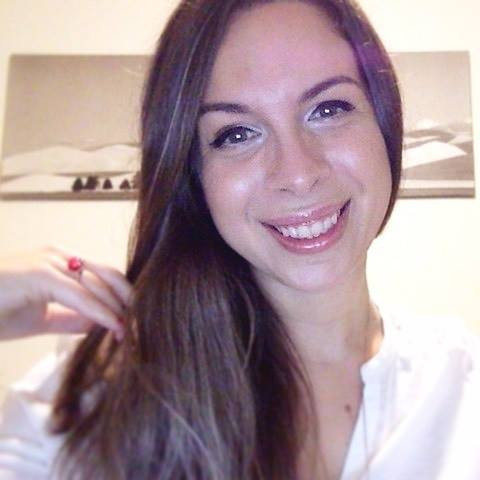 Luna Meschiari is a full-blooded car nut who is well known to local garages, as each article is meticulously researched and peppered with the latest piece of information. Guess what car she's driving right now? A RAV4 2021 Hybrid. But her heart also sleeps for pickups like the F-150. Get to know Luna better on the about us page.
Advertising links are marked with *. We receive a small commission on sales, nothing changes for you.