Buying a new vehicle can be scary, especially when you know nothing about the car.
Of course, you can find all the information online, but it is everywhere.
This article will give you a general overview of what you should know before buying the F-150. The idea is to give you all the starting points before deciding to go in the F-150 direction when considering a vehicle.
Advertising links are marked with *. We receive a small commission on sales, nothing changes for you.
F-150 General and Buying Advice: Key Takeaways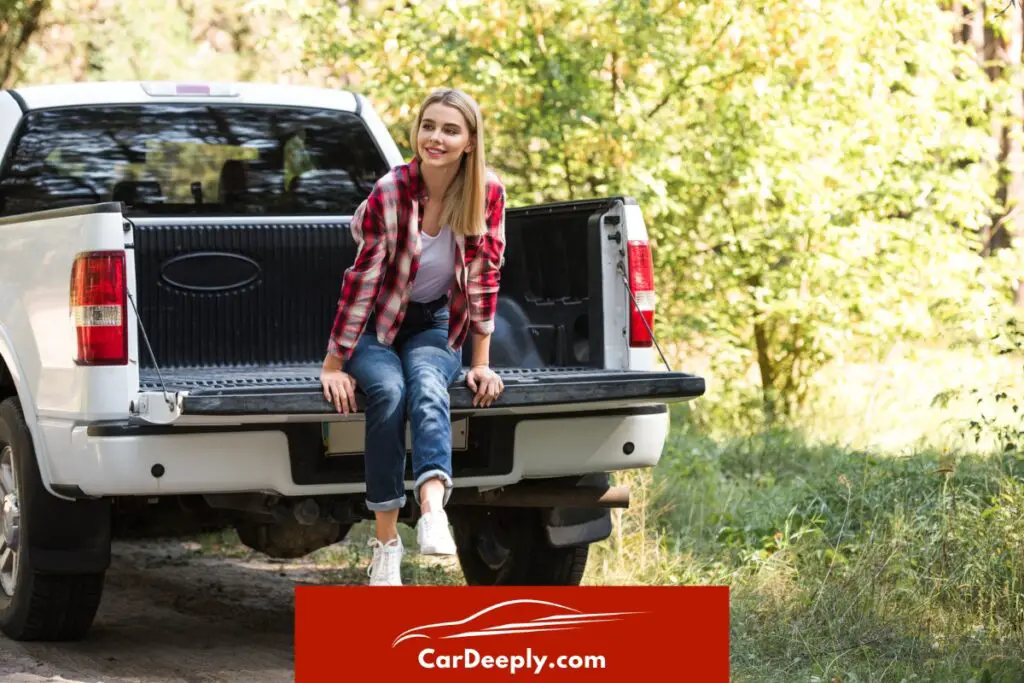 Best F-150 years are 2023, 2022, 2021, 2020, 2019, 2018, 2017, 2009, 2008, 2007, and 2006. The years you should avoid are 2010, 2005, and 2004.
Ford F-150 is a popular truck embedded in American culture, because of its outstanding performance capabilities; it is excellent when off-roading, has amazing fuel economy, will last you for a long time, and is an excellent towing truck. 
Which Ford F-150 Years to Get and Which Ones to Avoid? 
Regarding buying a new vehicle, the information about which F-150 years are the best and which ones you should avoid will save you many future problems. 
Of course, this is not a law set in stone; but every car brand has its own best and worst years. It also depends on the driving style and the number of miles you're doing, so even the best-listed vehicles here can break down if not taken care of and maintained correctly. 
Let's see which F-150 you should consider (based on multiple sources) and which ones you should avoid. 
What F-150 Year Is Best? 
When considering which F-150 year is the best, you should know that there is more than one!
We'll start from the newer years and work our way to the older generations. 
The 2023 & 2022 F-150 are considered one of the best years. This could even come as obvious. Thanks to its new cabin and entertainment systems, the cars are terrific full-size pickup trucks these years.
They received stunning grades from prominent pages; they have the latest technology, offer the best safety features, and are almost perfection overall what you can expect in the newest generations. 
Years 2021, 2020, 2019, and 2017 are also on the F-150 years worth buying list. 
The 2021 Ford F-150 may have been redesigned from its predecessors. Still, its plush cabin, extensive range of trims and variations, and consistently powerful engine make it one of the best choices.
Ford 2020 is recognized for its high towing capacity, excellent comfort and power balance, and various engine options. Ford 2019 offers incredible off-road performance, and 2017 is superior in on- and off-road performance, dependable powertrain options, and cutting-edge high-tech features.
All these years got really good grades as well. 
Then there are the 2009, 2008, 2007, and 2006 Ford F-150.
They all offer a comfortable ride, excellent handling, stylish, and competent. The 2006 Ford F-150 is also renowned for its superb driving dynamics, valuable features, flexible cab and bed combinations, and comparatively fashionable interior. 
We should say that there is a door lock actuator recall on the F-150 years between 2015 and 2017. So, even if these years are good, it doesn't mean that they are without their faults. 
What F-150 Years Should You Avoid? 
Every coin has two sides. So let's talk about the F-150 years you should avoid. 
Years 2010, 2005, and 2004 were graded as the poorest choices regarding F-150.
For example, 2004 has several issues, like spark plug issues and faulty windows. Then, the year 2005 has 14 recalls! That's a lot, and that is one of the reasons why this year is on the bad list.
And lastly, the year 2010. Drivers reported multiple problems, such as sudden screen failure, camera problems, and infotainment system issues… The list goes on and on! 
Why is the Ford F-150 so Popular?
The question "Why is Ford F-150 So Popular?" has many answers. Ford F-150 is one of the most popular trucks on the US market and the undisputed sales king. 
Some reasons why the Ford F-150 is so popular date way back, such as the fact that the F-150 is deeply embedded in American culture. Parents drove their kids to school in one of these trucks, and then those same kids drove the F-150 to the prom. Then there is the part where the F-150 offers various trim levels.
XLT, King Ranch, and Lariat are just some of them providing outstanding performance and quality. 
There are also numerous customization options for each F-150. Simply, they offer ironclad dependability and toughness, excellent fuel economy (about which we'll talk a bit later some more), and outstanding safety grades – all you need in a pickup truck. 
Let's review more things that make this truck so popular.
Perfect for Off-Roading Adventures
If you plan to go on unpaved, rough roads and wonder how good F-150 is off-road, the short answer is – outstanding. The Ford F-150 is perfect for off-roading because it was basically made for it. 
The long answer explains why the F-150 is so good when driving through mud, snow, rocks, etc. 
One of the first things worth mentioning is good ground clearance. Ford F-150 has enough ground clearance, commonly known as ride height, since it plays a significant role in both off-road capabilities and on-road handling.
True off-road enthusiasts demand 8.8 to 10.8 inches of clearance, so your best choices are the F-150 Tremor and Raptor. 
Then there is torque. The base versions have at least 265 lb-ft of torque at 4000 rpm, which is more than decent, but the turbocharged V6s—especially the 450-hp, 3.5-liter turbocharged V6 designed just for the Raptor—develop 510 lb-ft of torque at just 3500 rpm. 
Next, it has 4WD, built primarily for off-road and harsh situations when moving ahead, up, or over is more important than maneuverability. Check the article for the full list of "why's", there is one more reason why the F-150 is good off-roading to check!
Outstanding for Towing Needs
Having an F-150 truck has its perks (a lot of them), but one is almost the reason why people pick the F-150 as their vehicle. It's not even a question about which F-150 engine is best for towing, but which engine*s*!
Check the table below for an answer. 
| | | |
| --- | --- | --- |
| Order | Engine | Towing Capacity |
| 1. | 3.5L EcoBoost V6 | 14,000 lbs |
| 2.  | 5.0L Ti-VCT V8 | 13,000 lbs |
| 3. | 3.5L PowerBoost Full Hybrid V6 | 12,700 lbs |
| 4. | 3.0L Power Stroke Turbo Diesel | 12,100 lbs |
| 5. | 2.7L EcoBoost V6 | 10,000 lbs |
| 6.  | 3.3L Ti-VCT V6 Engine | 8,200 lbs |
A Big Lifespan
Do you know the song "I'm Gonna Be (500 Miles)" by The Proclaimers? Well, we can only say that you won't have to walk 500 miles because your F-150 is going to last you for 150,000 to 300,000 miles! 
With regular maintenance, your Ford F-150 can last up to 20 years, and if you take care of the transmission properly, it will last you up to 150,000 miles without needing repair or replacement. 
Excellent Fuel Economy
Fuel economy is one of the first things you will check when buying a new vehicle. This is an ongoing cost; you want to get the best fuel economy. 
Regarding how good F-150's fuel economy is, it is safe to say that the F-150 has outstanding fuel economy. 
Check the table below to see the breakdown of the engines and how many MPGs they are using, and check the link above to see how well the F-150 is doing with fuel economy when towing. 
| | |
| --- | --- |
| Engine | Miles per gallon |
| 3.3L Ti-VCT V6 Engine | 20 city/24 highway |
| 2.7L EcoBoost V6 Engine | 20 city/26 highway  |
| 5.0L Ti-VCT V8 Engine | 17 city/24 highway |
| 3.5L EcoBoost V6 Engine | 18 city/24 highway  |
| High-Output 3.5L EcoBoost V6 Engine | 16 city/20 highway  |
| 3.0L Power Stroke V6 Engine | 20 city/27 highway |
| 3.5L PowerBoost Full Hybrid V6 Engine | 25 city/26 highway |
Specifics About Ford F-150 
So much information can make your understanding of this truck richer and more rounded that we just had to make a specific section with particular points.
Knowing information such as what the 150 in F-150 means or bed information, which is a huge part of your truck, can come in handy when buying your F-150 truck.
Let's see what is hiding in this section in the following paragraphs!
Ford F-150…What Does It Mean?
Like in every vehicle, there are some things (such as numbers and letters) that people generally don't know about and don't understand until they go online and directly type in specific information that they want to know.
We gathered some of that information here in one place! Let's review some of this information.
What Does the 150 in Ford F-150 Mean?
When pickup trucks first came out, almost all trucks were categorized by their automakers according to their payload capacity, which is the total of all the stuff (and people) in the truck's cabin and bed. 
The majority of trucks had three payload options:
A half-ton (1,000 pounds)
A three-quarter-ton (1,500 pounds)
A full ton (2,000 pounds)
In this case, a three-quarter ton is related to 150, meaning, F-150 has a payload capacity of 1,500 pounds.
There you go; now you know what the 150 in F-150 means.
What Does L3 Mean F-150 Axle?
The answer to the question "What does the L3 mean for F-150 axle?" is somewhat more complicated. 
The 3L code in your F-150 means that your axle is an Electric Locker with a 3.31 gear ratio. 
Here is a list of all the codes there are for the Ford F-150, so check it out if you have a different axle code on your door sticker.
To fully understand the axle ratio and how to find it, please check the article in this paragraph.
F-150 Bed Information 
Finding the right Ford F-150 bed size for your driving needs is essential for productive job performance and fun excursions. For instance, smaller beds often allow the cabin to carry more passengers, whereas more extensive beds take up less room but may hold much more gear.
So what Ford F-150 bed size would be best for you?
Take advantage of this paragraph if you are in the buying process since bed size and material are something you want to know about – it can't be changed or fixed!
Ford F-150 Short Bed Vs. Long Bed: A Bed Size Overview 
Which size of Ford F-150 bed will meet your needs? Ultimately, it comes down to how you plan to use your F-150.
For example, if you want to use your truck on a job site, you might want a bigger bed. But if you want to drive your family around, you might be better off with a smaller bed.
However, when deciding which layout you want for your Ford F-150, the size of the bed is just one thing to consider.
The 5.5-foot short bed is the smallest of the three. It is 67.1 inches long and 50.6 inches wide and has 52.8 cubic feet of room.
For a bit more space, the 6.5-foot regular bed has a length of 78.9 inches and a width of 50.6 inches. It can hold 62.3 cubic feet of goods.
The 8-foot-long bed is 97.6 inches long and 50.6 inches wide, so that it can hold a maximum of 77.4 cubic feet of goods.
If you were weighing a short F-150 bed vs. a long F-150 bed, this might clarify the situation. 
Which F-150 Has Aluminum Body?
The Ford F-150 features an aluminum body as of 2015. 
Aluminum bodywork was also added to the F-Series Super-Duty trucks in 2017. 
According to The Drive, both pickups were the first in their class to have bodywork built of the lighter material.
So, the only Ford trucks with aluminum bodywork and beds now are the Ford F-150 and F-Series Super Duty.
The 2015 F-150 shed 700 pounds (roughly 15% of the vehicle's body weight) thanks to its high-strength, military-grade aluminum body. It also became the first full-size Ford pickup to receive a five-star safety rating from the National Highway Traffic Safety Administration (NHTSA). 
How Does The Aluminum F-150 Bed Hold Up?
Despite being lightweight, aluminum is solid. 
It not only withstands demanding circumstances well but also resists corrosion with time. So even though it weighs just a third as much as steel, aluminum can be made to be just as robust.
As we already stated in the article here, aluminum beds are easy to repair, cost less, and weigh less. Therefore, we would always choose an aluminum body for the car we drive, and what about you?
We've come to the end of the things you should know before buying your F-150.
However, please keep reading to find out even more, because we answered some of the most asked questions online about Ford F-150, which answers could also help you make a decision. 
Frequently Asked Questions 
As said above, here you'll find out more about the F-150. 
Let's dig in!
Can an F-150 Fit In a Garage? 
This is a very important question; only some people remember asking it. But then, when it comes to parking your F-150 in the garage (at home or the mall), problems arise. 
Don't worry, because indeed, a stock F-150 will fit in the majority of parking garages of conventional size. 
However, be mindful of any height restrictions in older parking garages and parking garages outside of your home.
Remember, if lifted, the F-150 might not meet most typical parking garage height restrictions.
Parking garages typically have limited aisles. Parking your Ford F-150 exposes you to the following:
automobiles that are nearby are being scrapped,
being struck by a moving vehicle while parked,
hitting the ceiling.
If at all possible, stay away from parking garages.
Try to scout out the parking garage in advance if you must use one. Determine whether there are any safe spaces you may utilize and take note of your vehicle's measurements. If not, look for another location.
How Long Does it Take to Build an F-150?
If you wonder how long it takes to build an F-150, there are multiple answers! 
It takes Ford roughly 20h to finish one vehicle, and there is one Ford down the line every 53 seconds in the American factories.
It takes Ford approx in special situations, such as ordering a specific, custom-made F-150. 8-10 weeks to build it. 
Also, an interesting thing to know about is the production cost. The average manufacturing cost of one F-150 is between $25,000 and $28,000.
What Size is the Steering Wheel On a Ford F-150?
Find out the size of the F-150 steering wheel by year in the table below, but also check the link for more information about what to consider when buying a new steering wheel (hint: size, shape, dish, grip & bolt pattern). 
| | | |
| --- | --- | --- |
| YEAR | Steering Wheel Size (Diameter X Grip Circumference) | Size Classification |
| 2020 – 2019 | 16 in. X 4 1/2 in. | N/A |
| 2018 – 2017 | 15 3/4 in. X 4 1/2 in. | N/A |
| 2016 | 16 in. X 4 1/4 in. | N/A |
| 2015 – 2014 | 15 3/4 in. X 4 1/8 in. | N/A |
| 2013 – 2012 | 16 in. X 4 1/4 in. | N/A |
| 2011 – 1997 | 15 3/4 in. X 3 7/8 in. | N/A |
| 1996 – 1987 | 15 in. X 3 1/2 in. | AX |
| 1986 – 1980 | 15 1/2 in. X 3 in. | A |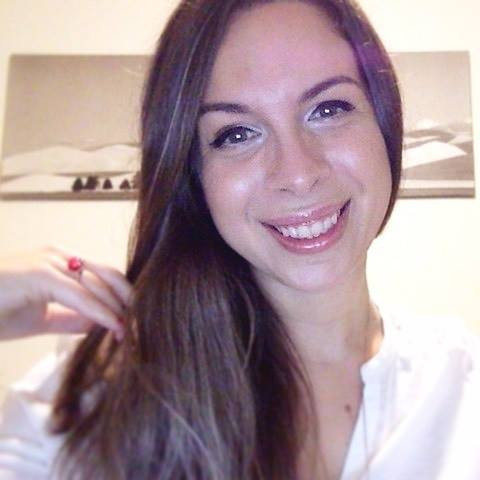 Luna Meschiari is a full-blooded car nut who is well known to local garages, as each article is meticulously researched and peppered with the latest piece of information. Guess what car she's driving right now? A RAV4 2021 Hybrid. But her heart also sleeps for pickups like the F-150. Get to know Luna better on the about us page.
Advertising links are marked with *. We receive a small commission on sales, nothing changes for you.